The day after school was out this year, we hopped on a plane to Orlando to start our family vacation. Our main objective was a Disney Cruise to the Bahamas. But first, we had a little magical stop to make in Orlando...and not the one you might think.

The flight was uneventful (thank you, Kid's Dramamine). I had printed out some coloring sheets for the boys and put them in a folder. This, along with iPads, kept them busy the whole time.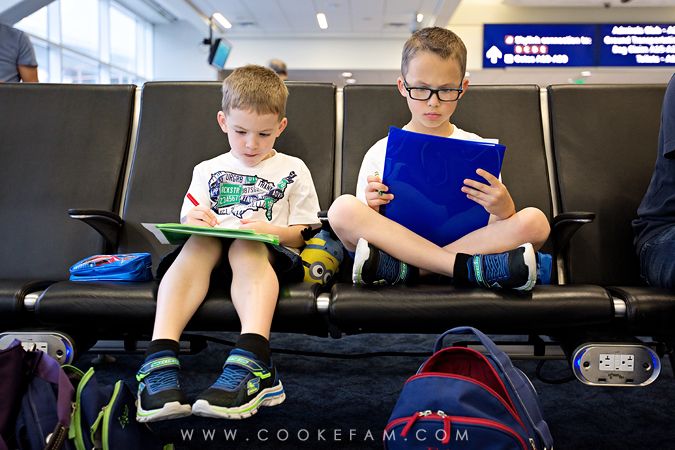 Before we knew it, we were in Orlando and getting a taxi to our hotel. We stayed at the Lowe's Portofino Bay Hotel on Universal Orlando's resort property. I had never been to this hotel before. It is modeled after the real Portofino Bay in Italy.
It was a beautiful hotel, although now that I've been to the Royal Pacific Resort on Universal's property...I like that one so much better.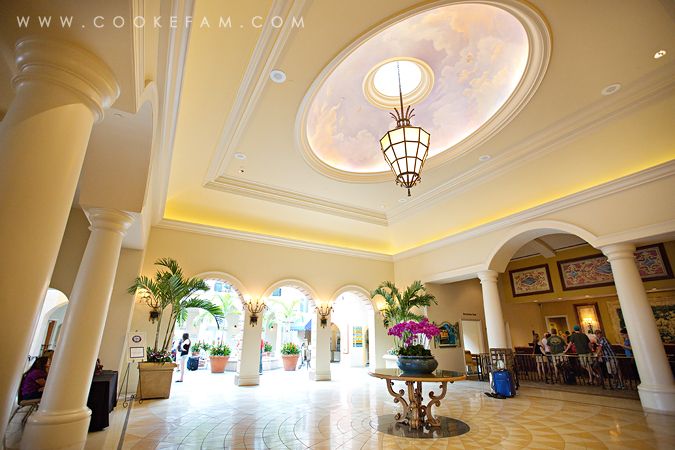 We arrived right at check-in time, which would have been great except that our room was not ready. Unfortunately, this was a holiday weekend (Memorial Day), and we had booked a special room. So, we waited.
Everyone must have been at the parks because the hotel did not seem crowded. We looked around a bit while we waited. And we got our complementary fast passes for the parks for during our stay.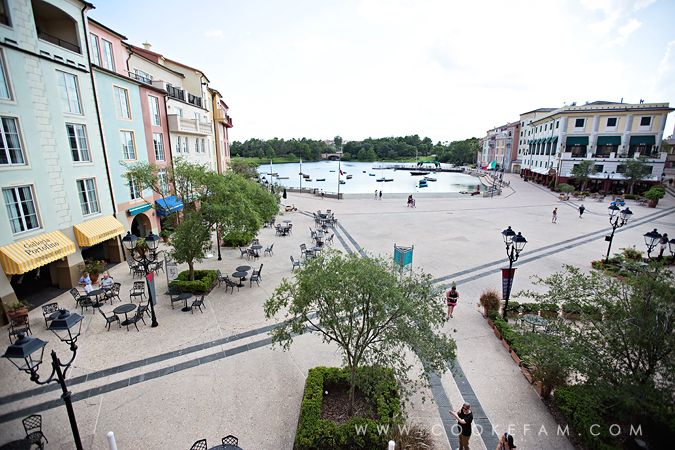 After an hour and a half (!), we were given our room keys and we made our way over to our hotel room. We had to walk outside for quite a while before we came to our tower's elevator. It was a little strange...especially with luggage. But, we loved our room. It was huge and very nice. Notice the special door that led to the boys' room...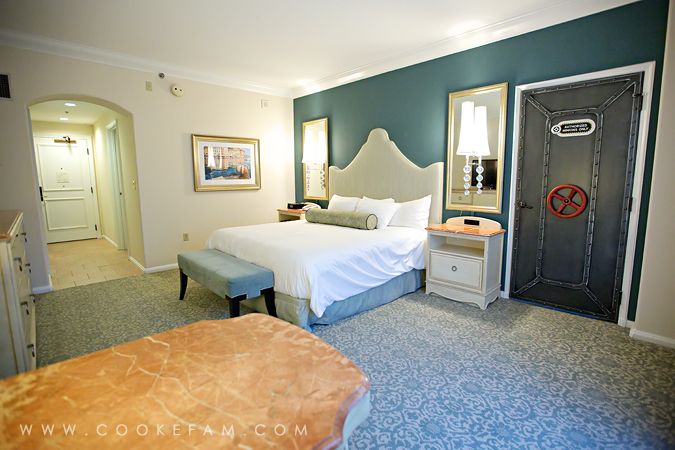 Our first surprise for the boys was this special room. They had no idea and were pretty excited when Ethan read the sign on the door.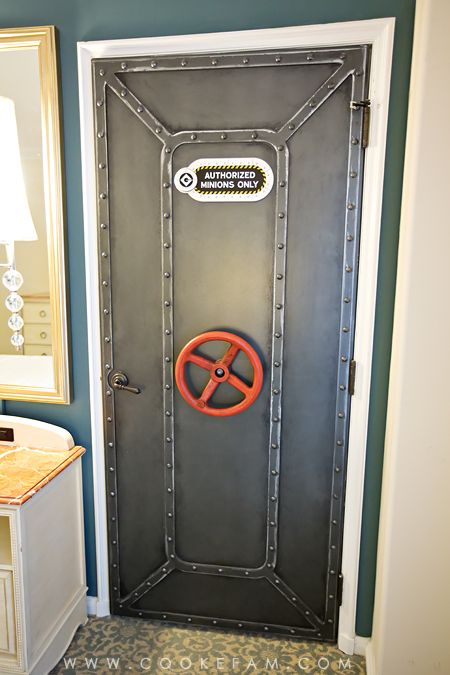 Bomb beds! They are so into Minions right now and were absolutely thrilled with this room. And the bomb beds were awesome.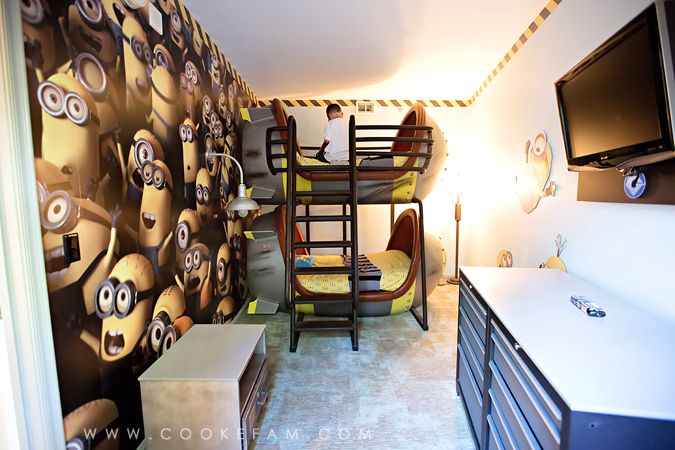 The only problem with this room was the terrible lighting for photos...I couldn't get any good ones no matter what I did.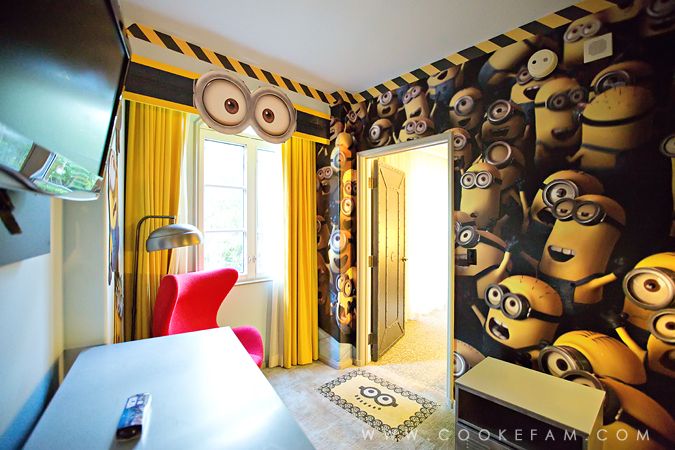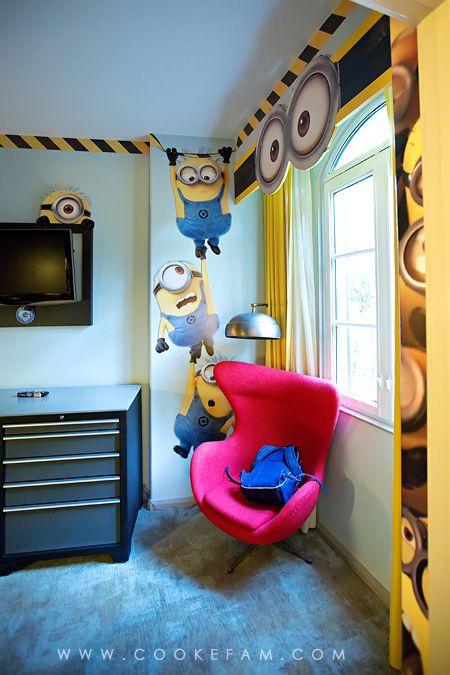 While the boys were enjoying that surprise, I plopped down two letters by our room door and then told the boys I had just heard something slide under the door. They came to investigate...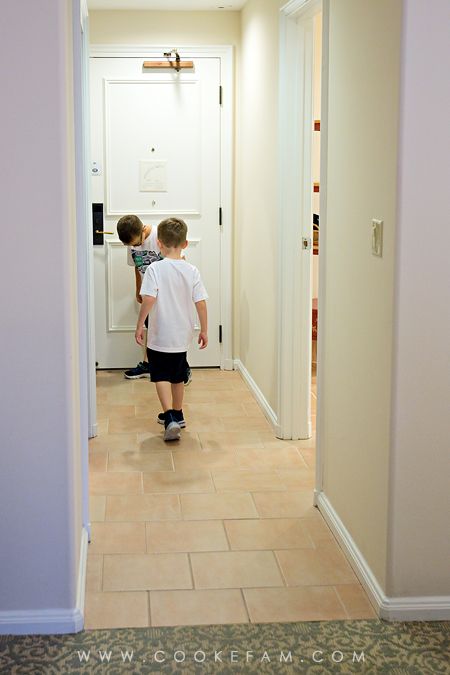 And found two letters addressed with their individual names and the "Minion suite at Portofiino Bay Hotel" for the address. I think they knew what was inside, but they were really quiet while they opened them.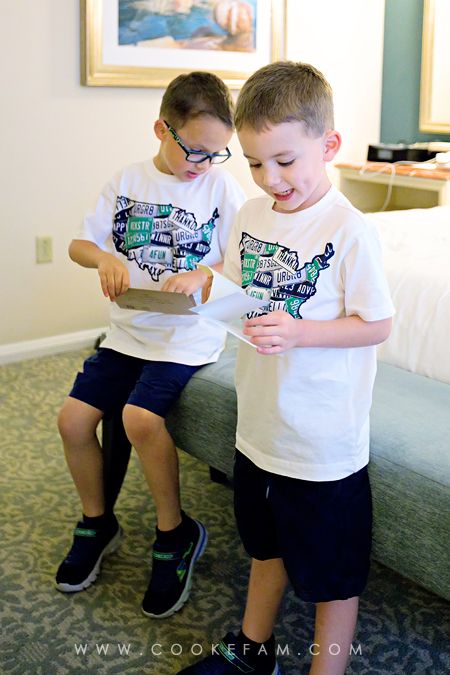 I had even sealed them with red hot wax and a certain recognizable seal. Hogwarts letters and a ticket for the Hogwarts Express! Ethan read his out loud for us all to hear. It was an invitation to tour Hogwards, Hogsmeade, Diagon Alley and Nocturn Alley the next day. We were headed to the Wizarding World of Harry Potter! And I'm pretty sure that Casey and I were just as excited (if not moreso) as the boys.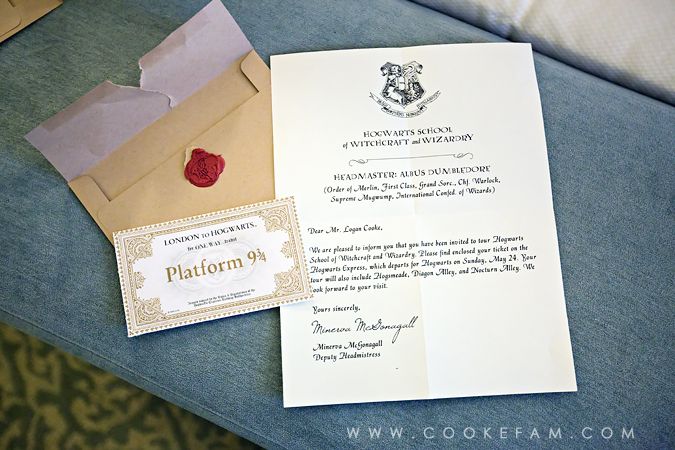 After reading the letters, we waited a few minutes for the restaurants to open and then went down to get dinner.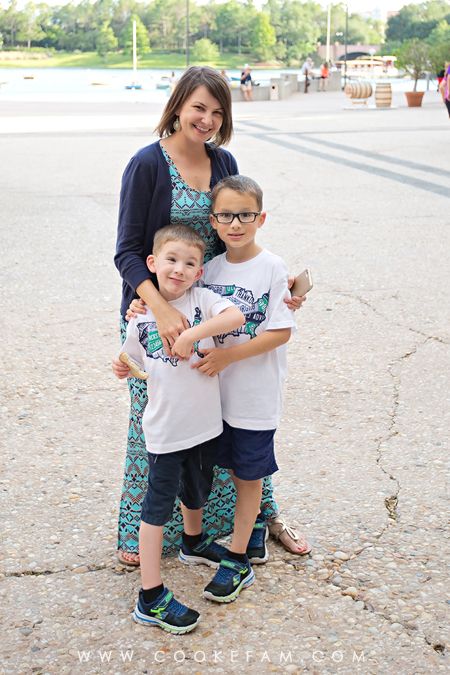 After dinner, we looked around the bay for a little while and got gelato (for the adults since the kids still don't like it), and lollipops (for the boys).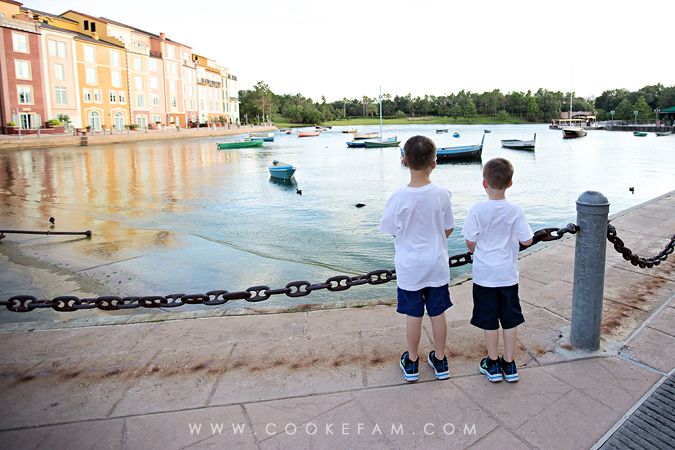 They loved getting on all the Vespas, which are so ubiquitous in Italy that they really added to the atmosphere of the hotel.
The bay was beginning to look beautiful in the pre-sunset light when we went upstairs to get the boys ready for bed. We wanted everyone to have a good night's rest so we could start our day out early the next morning.