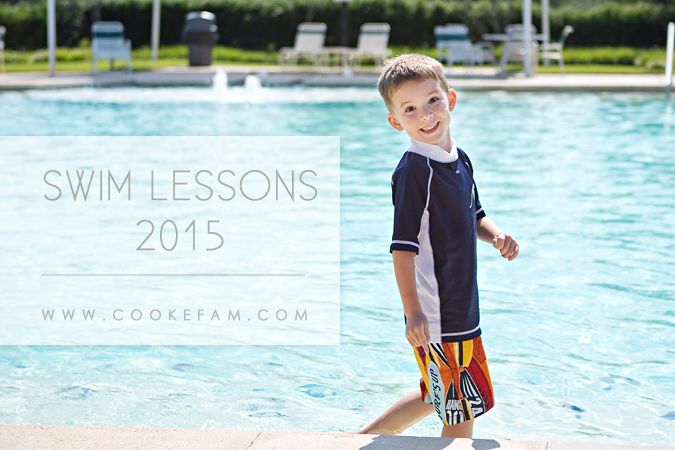 We started out our summer (after our Disney Cruise vacation) with 2 back to back weeks of swim lessons. And it turned out to be a pretty big year for both boys with their swimming.
They each had 30 minute lessons in the morning, Monday through Thursday, for two weeks. Logan's lesson was scheduled first. I love how they only have a maximum of three kids per class. AND they have an assistant teacher. They sit outside the pool first and talk about safety before they get in (you have to ask to get in the pool, etc.).
This was the year that Logan took off swimming on his own. At the end of last year he was sort of doing it. But this year, with that much more muscle control and coordination, within a couple of days, he was really and truly swimming on his own. I felt an unexpected surge of pride and giddiness at watching him swim on his own.
I distinctly remember feeling that with Ethan too
.
And he's off...no hesitation whatsoever.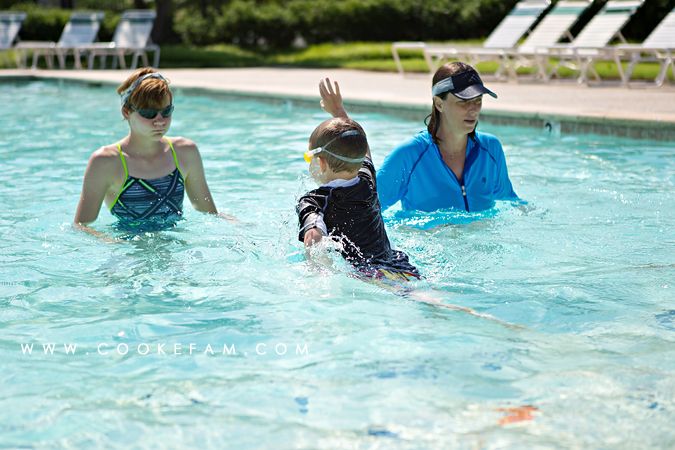 The main difference between this year and last year is that Logan finally mastered coming up for a breath and then going back down to swim again. Once he figured it out...he never looked back.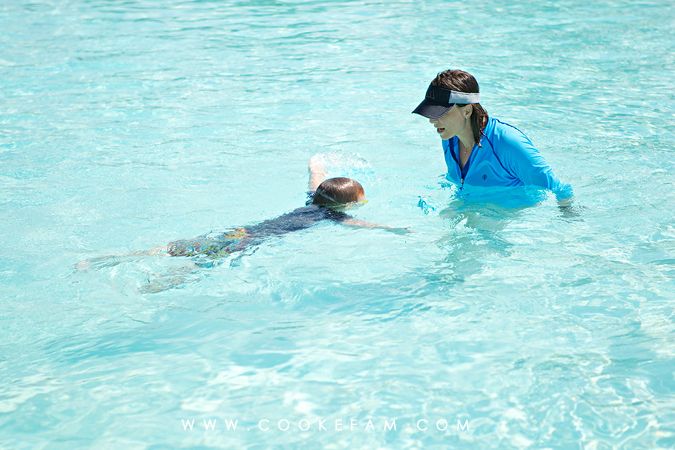 Jumping and then doing the obstacle course at the end of class is always a favorite.
He's so proud that he grabbed two of the toys off the bottom of the pool.
Immediately after Logan's lesson, Ethan's started. It was so convenient to have them back to back. Usually Ethan entertained himself during Logan's lesson by swimming. Usually Logan entertained himself during Ethan's lesson by having a snack!
Again...talking about safety. This year they talked about how to help someone and what not to do in that situation.
Ethan's big stride this year came in his side breathing and really mastering some of the other strokes. He did so well with both and worked really hard.
This year he really made a big improvement in his backstroke. When he got his form right, he was fast!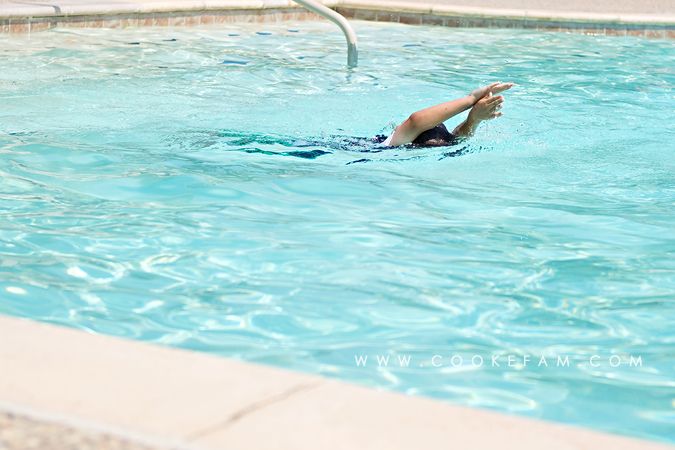 There he goes! He also did a great job with rotating strokes...doing 2 freestyle strokes, flipping, and then doing 2 back strokes. He loved doing one of each too...he called it the "twist."
Mrs. Stacy doesn't usually do the obstacle course for this level, but they begged her to!
Ethan came up with three toys. And he did some of his lessons without goggles this year...just to prove he could.
Both boys enjoy swim lessons so much. And they learn something new and perfect their strokes a little more each year. Even though they both know how to swim solidly now, I think we will continue to do lessons each summer. I love the idea of them knowing each stroke really well. Who knows? ...one of them might want to be on a swim team sometime. And even if they don't, it's a great inexpensive summer activity that keeps them active and cool at the same time. Win-win.