We didn't have big plans for this day of our vacation, but we did need to go to town for a few groceries. So, while Pop went on a long bike ride, Mimi and I took the boys into Durango.
We stopped at
Honeyville
on the way...just to see what good things they had and to check out the bees.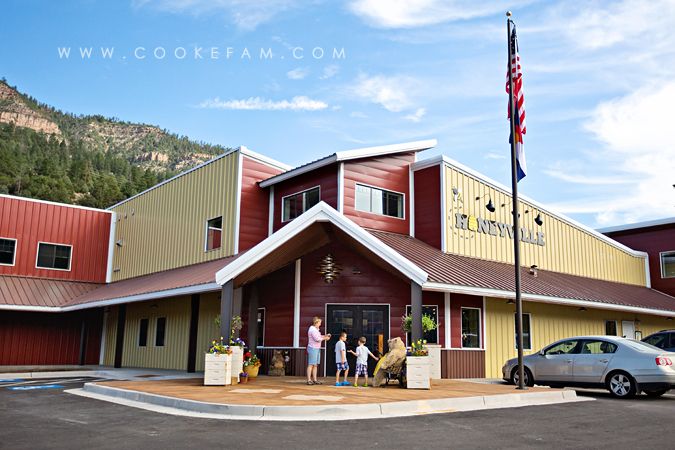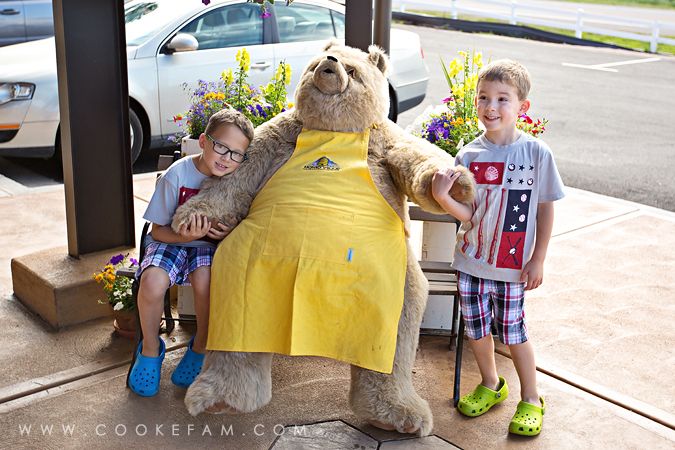 I loved all their honey-themed decor. These planters were pretty creative and colorful. The flowers!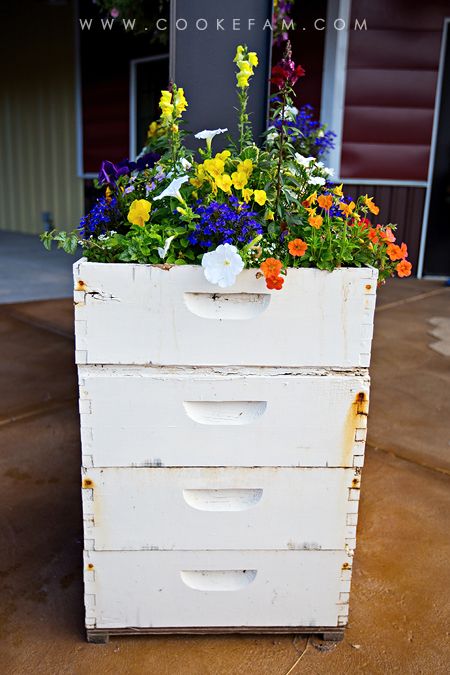 Inside they have a small honeycomb and bees that you can watch. The boys loved it.
But the real reason you go to Honeyville is for the honey, of course. You can buy just the regular stuff, or you can get something like the Cinnamon Whipped Wildflower Honey, which is what I came back for the next day. And the Chokecherry Jelly. Delicious. They have tons of other yummy honey varieties too, like Vanilla Bourbon. You really can't go wrong here.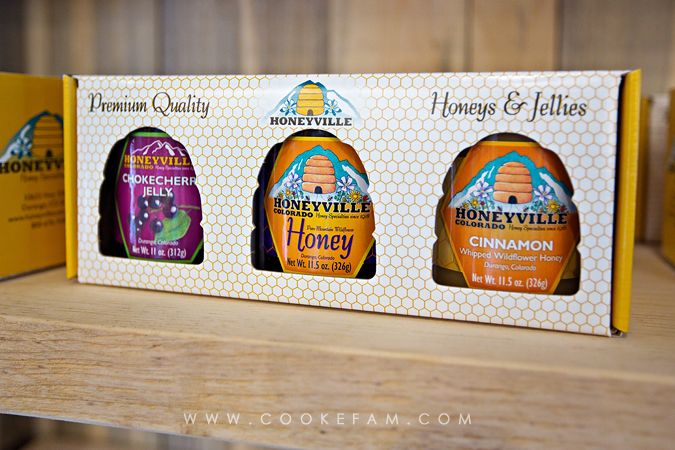 After that brief stop, we drove straight through to the playground near downtown Durango to let the boys play to their hearts' content. Mom and I were happy to enjoy the beautiful weather as long as they wanted.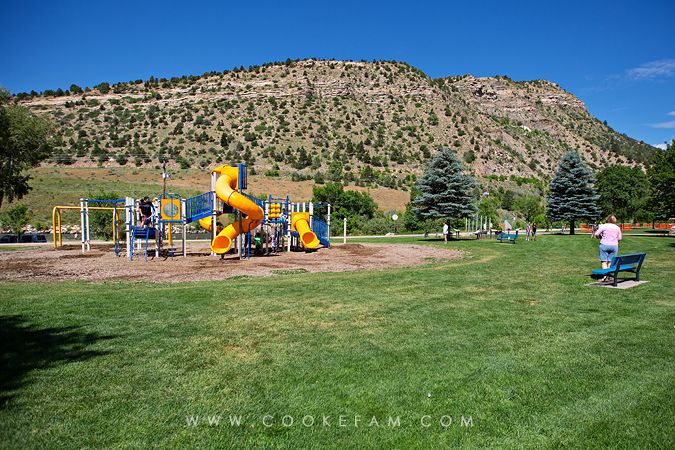 I think the coolest feature of this playground was the boulder that you had to climb to go down this slide. At first, Logan wasn't sure he could do it, but by the time we left, he was a pro. Even in crocs.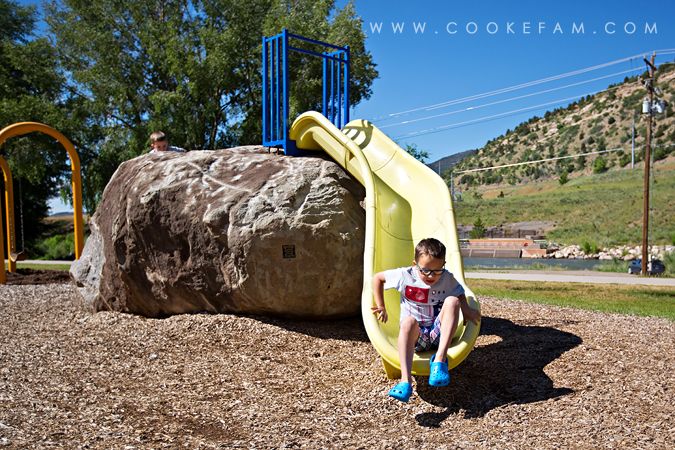 Ethan brought along the blue ball Mimi had bought him for the trip.
And Logan brought his orange ball.
Pop came through town and stopped to say hi in the middle of his bike ride.
Adjacent to the play ground was another musical play area. The boys loved this too.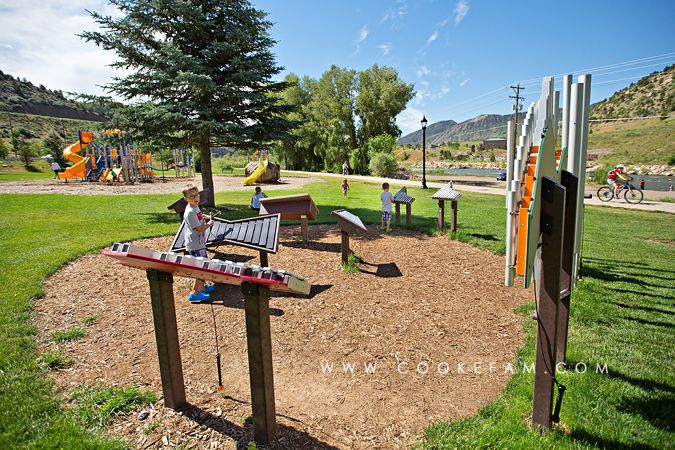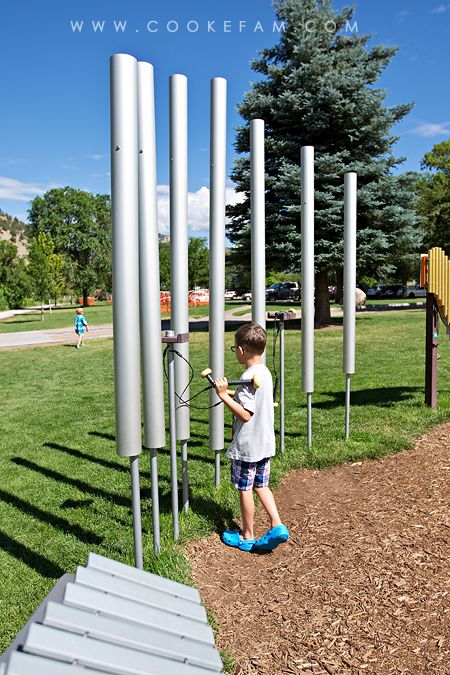 We stayed at the playground until mid-day/lunch time (a long time!). Then we grabbed the groceries we needed quickly and headed back to the cabin where we spent the rest of the day - doing nothing particularly notable.
After showers that evening, the boys went out on the deck to watch the myriad of woodland creatures that scurried around below the deck.
They were sometimes hard to spot and camouflaged well...but when they moved, you could catch a glimpse. Lots of chipmunks, a few bunnies and squirrels.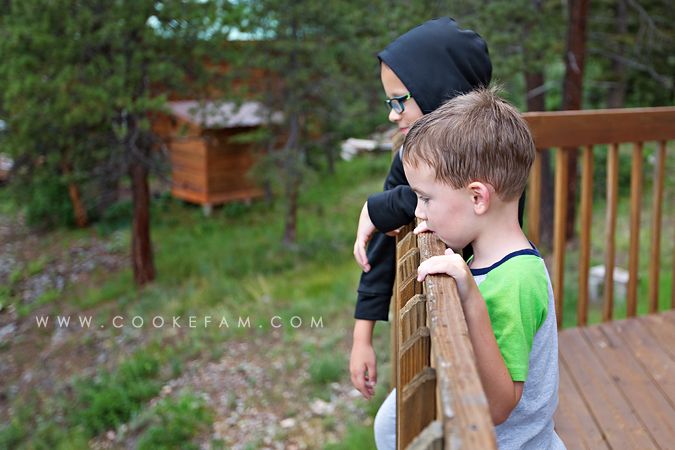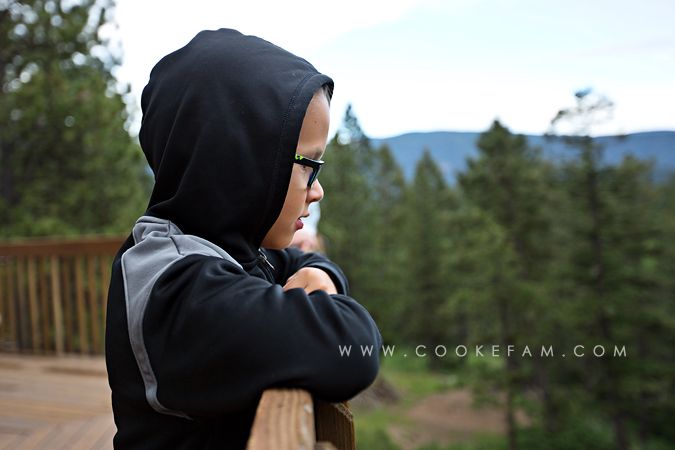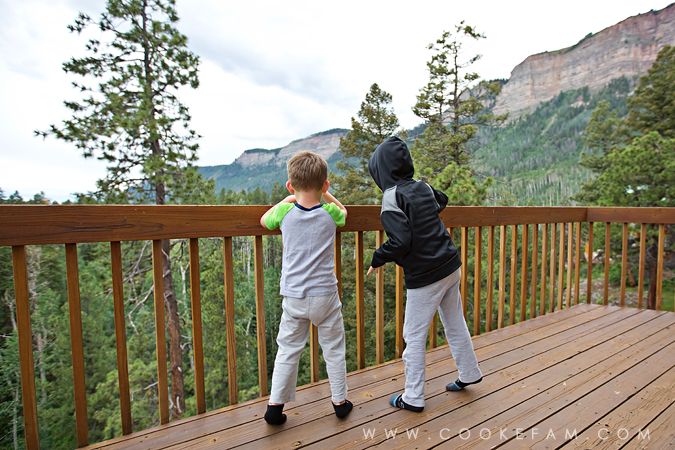 Somehow the boys devolved into howling like wolves. I love this photo below because of the way Logan is looking at Ethan. So cute.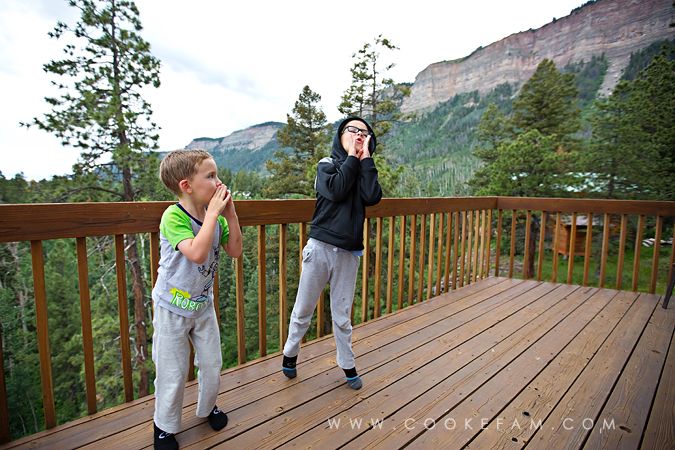 Then they acted like wolves too and attacked!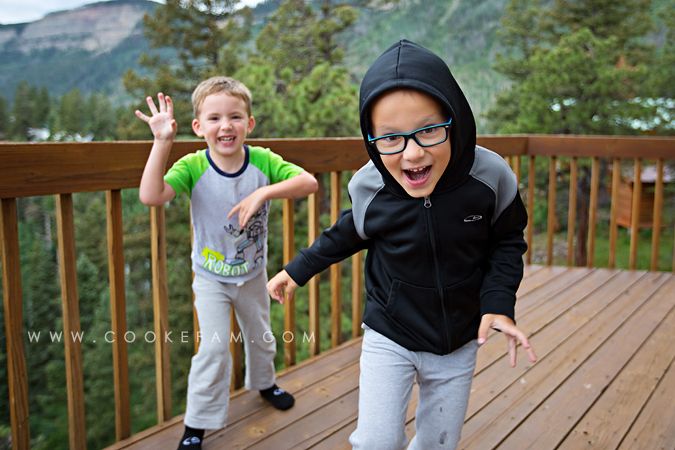 After the boys went to bed, my parents and I raided the refrigerator for all the leftovers we had accumulated and had a highly satisfying hodge-podge dinner on the back deck. As we were finishing up, it started to sprinkle and then pour down rain. We made it inside just in time!