Most days my dad would make the boys pancakes for breakfast. They love it...especially when he spells their names!
I think Logan had already eaten his "O" by the time I got around to take the photo...there's a reason his nickname is "pancake."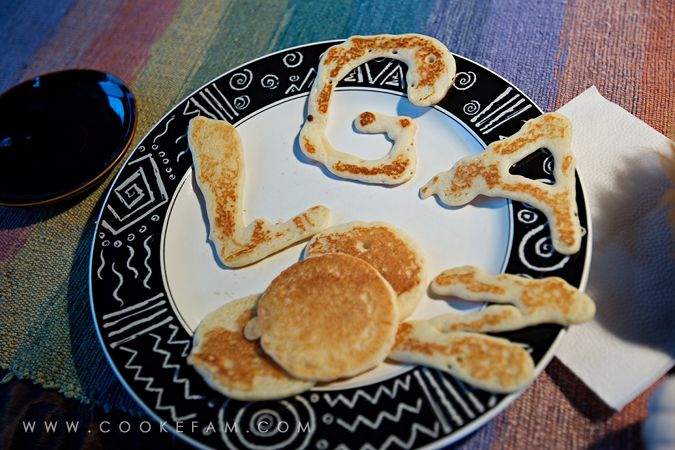 After breakfast, we called
Buck's Livery
just down the road to see if we could stop by and let the boys do some led horseback riding. They said yes, so we loaded the boys up with their jeans and sheriff's badges that Mimi had bought them.
They were obsessed with sticks this week...especially their walking sticks. They wanted to take them everywhere.
When we got to the livery, there was a sweet, friendly dog there to greet us. There were also dark, menacing clouds to greet us too.
There was a family already there riding when we got there, and apparently, you get to ride as long as you want to when you are doing the led ride around their pen. So, we waited...all the while the storm clouds were gathering. And they didn't look like a quick little storm either.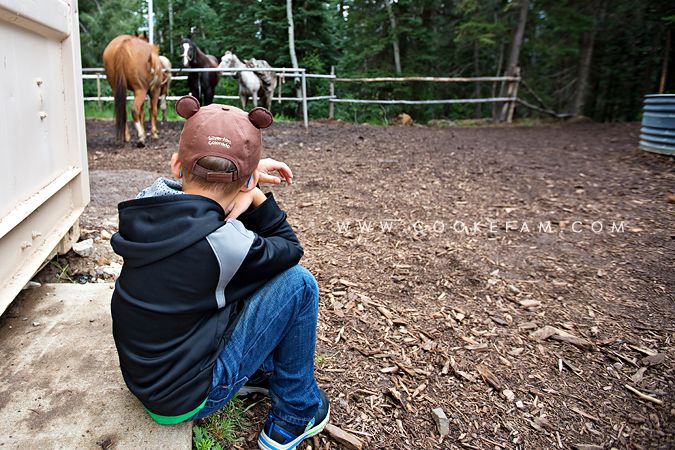 Finally, Ethan got to have a turn on the mule/horse. He was thrilled. And then the rain came down. And down. And down. He had to dismount and we took cover in the shelter. We were all discussing whether or not the storm would pass. We all felt like it would probably last until well after lunch. So what to do with 2 little boys who were dying to ride?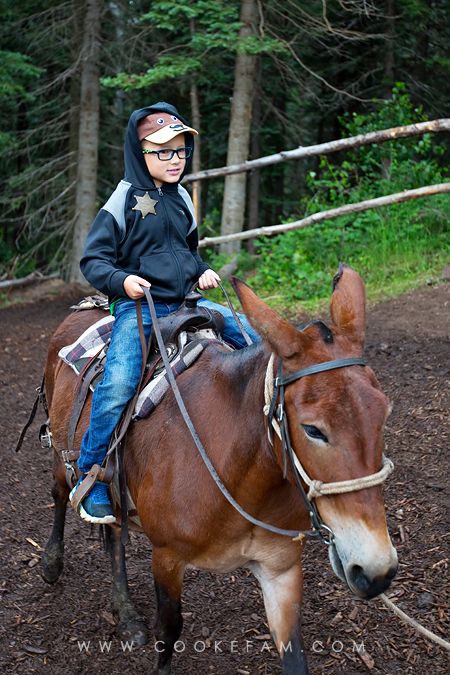 Well, the storm let up just a little, although it was still a steady rain. The cowboy who was leading the horse around just put on a big raincoat and his cowboy hat and went on with business. The boys didn't care either. I would have cared less if I didn't have my camera getting wet.
Even just watching was fun for them. Honestly, mom and I were a little disappointed that they only got to walk around the pen. We had thought it would be a bigger area. But once we were there, there was no turning the boys down. And they really didn't care about that anyway.
Ethan is still a huge animal lover and he was over the moon about riding. The cowboy showed him how to use the reins properly and steer the horse. Next time we do this, both boys will be old enough to do a trail ride and that's what we'll do.
Next it was Logan's turn. He was very thoughtful up there most of the time, but he did let a few smiles slip by.
As I said, the rain was still coming down. And the boys just did not care!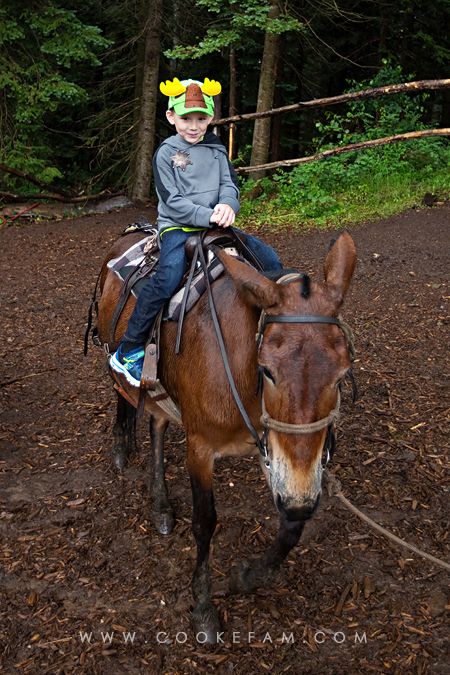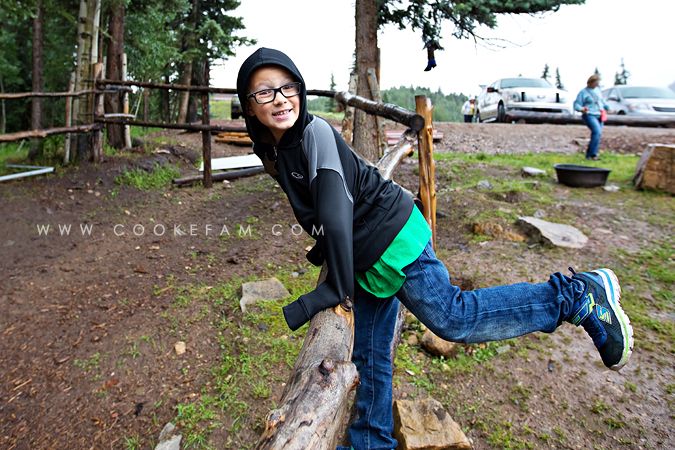 After we all got good and soaked at the livery, we went back to the cabin, dried off, and warmed up. Then after lunch we went out again to pick something up in downtown...I don't even remember what it was now. I had my dad pull over to let me get a photo of this sign...we passed it every time we went to and from the cabin/town.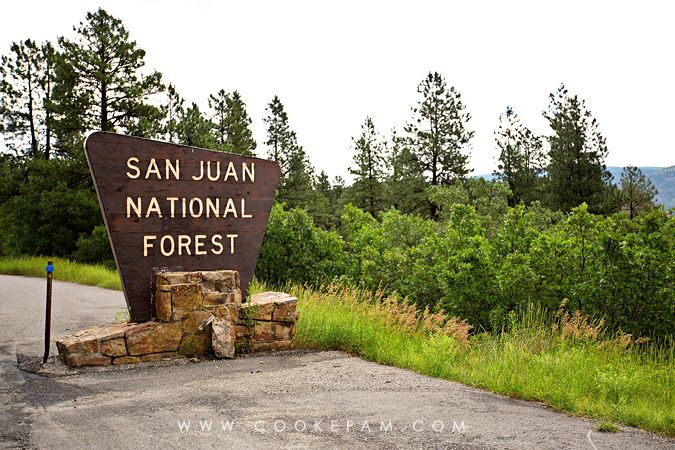 We stopped in at Michel's Corner, which is a food truck that serves sweet and savory crepes. We didn't know what to expect, but the menu looked amazing so we thought we'd try a couple.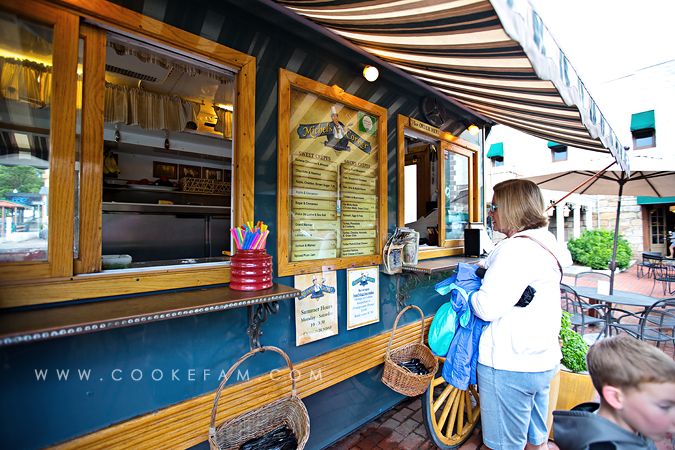 We kind of wished we had eaten lunch here, because look at those choices! Yum!
Everything was wet after the morning storm...it was a good one. But, how inviting is Michel's anyway?
This Colorado vacation was a makeup-free vacation for me. I didn't see any reason to put makeup on the entire time. And I fit right in with the locals! (Hehe!)
Ultimately we decided on two of the chocolate and nutella crepes. They came garnished with two giant swirls of fresh whipped cream and berries. They were almost too pretty to eat. Almost.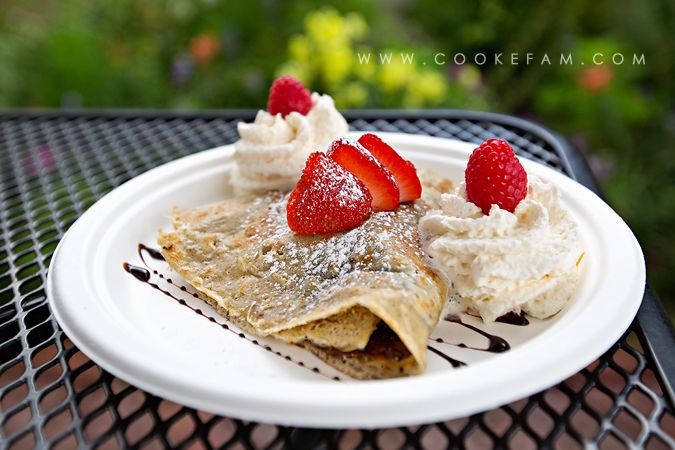 I can't believe I paused to take a photo of mine. And it was delicious. It was gone in no time!
After a few more errands in town, we went back to the cabin where we relaxed for the rest of the afternoon/evening. The boys set up camp upstairs in the loft to play on their ipads for a while.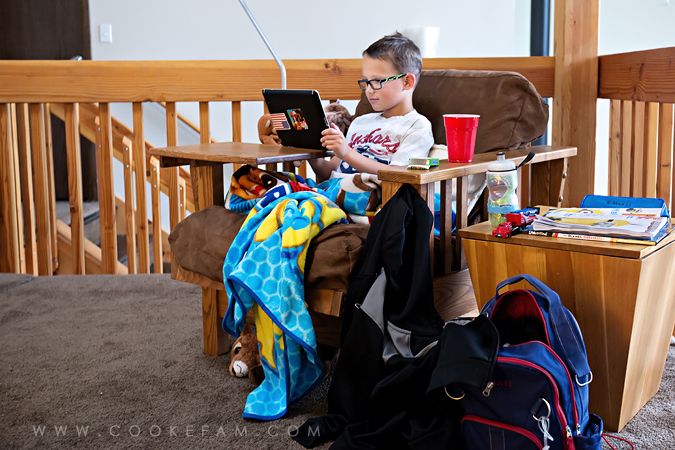 I'm fairly certain that Logan had no idea I was even there, much less taking a photo.
They brought their backpacks and most favorite things up to the loft. Take a look at Ethan's monkey on top of the lamp!