Our final day in Orlando turned out to be rainy on and off. It did make the temperatures cooler, though. We spent the whole day at Epcot.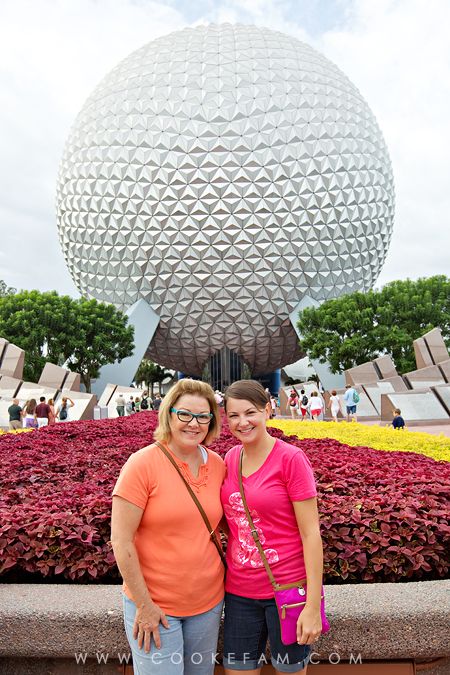 Right after we took the photo above, we rode Spaceship Earth, one of my favorite rides. It has a bit of nostalgia attached to for me. I love the part at the end where you are "returning to Earth" and your shuttle asks you several questions and then simulates your life based on your answers. Apparently part of our future includes deep sea diving. That doesn't seem like me...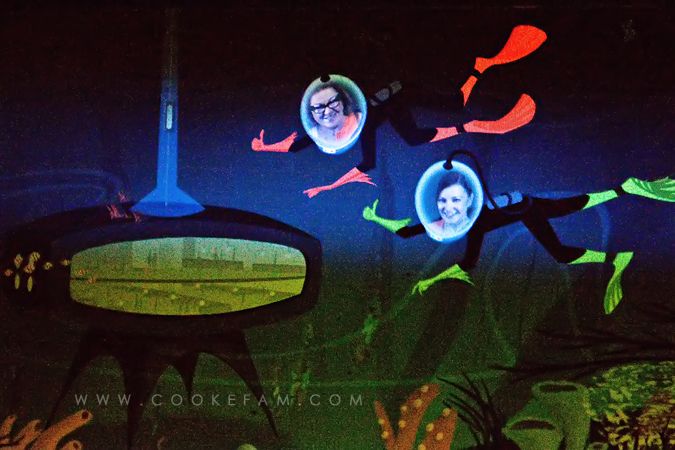 We saw this on the pavement when we exited the ride. The cast members apparently have fun with the rain. Might as well.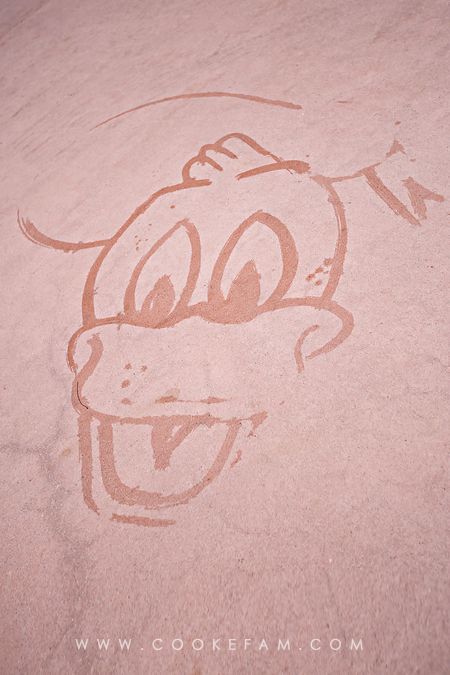 I'd been able to get us fast passes for Soarin' since I knew we'd be at Epcot on this day. But we might not have needed them...we were there pretty early in the day and the line wasn't bad. This was my first time on the ride and I thought it was pretty cool. I am not sure I thought it was as great as I'd heard, but I did like it.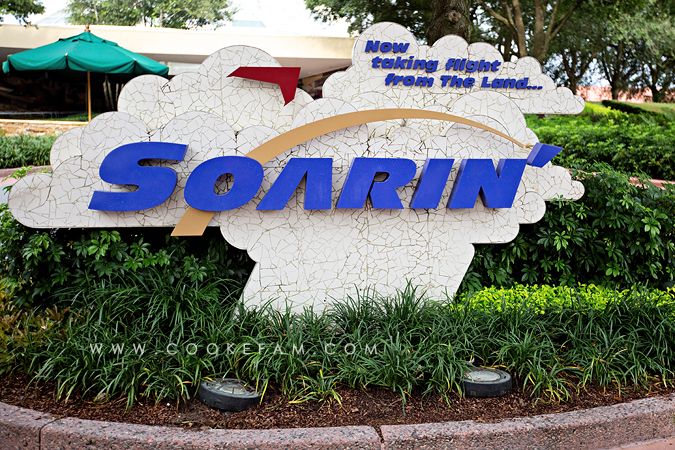 We had other fast passes, but none of them were necessary. September is such a great time to visit Disney...especially on a rainy day! We went over to Nemo and Friends next at The Seas.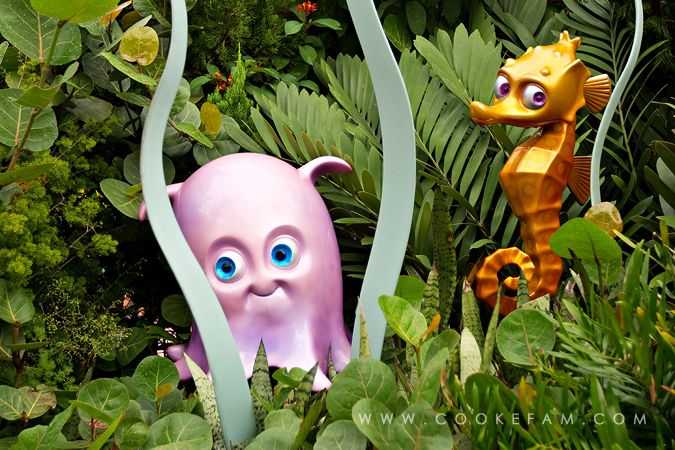 Mine! Mine! Mine!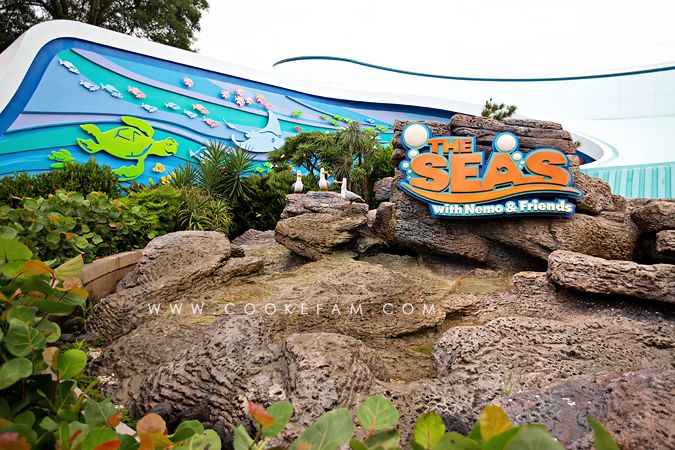 Mom crawled inside Bruce's mouth...right after two kids had crawled out. Disney basically makes us a couple of big kids.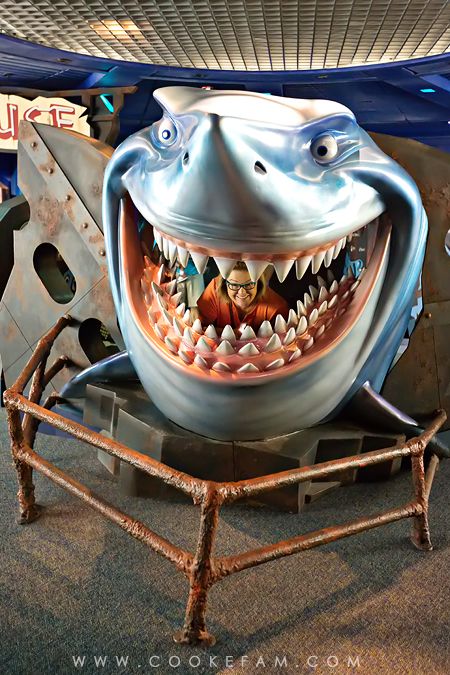 Next we rode Journey into Imagination with Figment. I am so conflicted about this ride. On one hand, I love it. It used to be such a favorite of mine as a kid...I loved Figment in particular. But, I liked that ride...the one they have now is just ok. It's not really a journey into imagination as the name would suggest, although you'd think Disney would excel such a ride. I have to ride it, but it's just not the same as it was. And I dearly miss the "imagination, imagination..." song.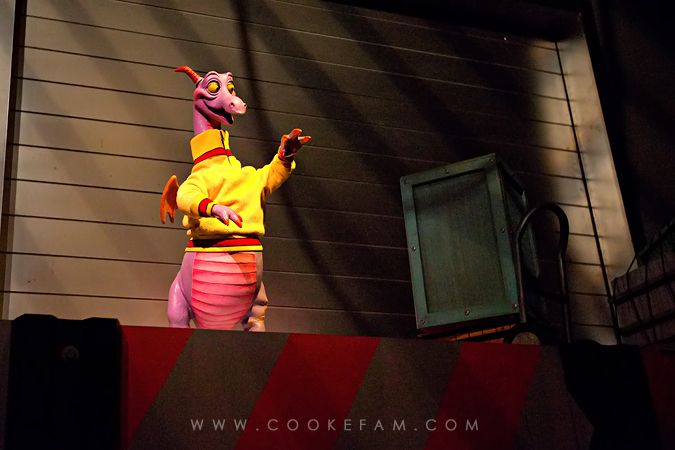 At this point in the day, the rain was coming down pretty steadily. We ducked into the Universe of Energy to ride Ellen's Energy Adventure. We were not planning on riding this 45 minute long ride. But, because of the rain it seemed like a decent idea. I'm conflicted about this ride too. It's far too long with not a lot going on. But I like Ellen, and I like the dinosaurs, so I've ridden it more than I otherwise would have.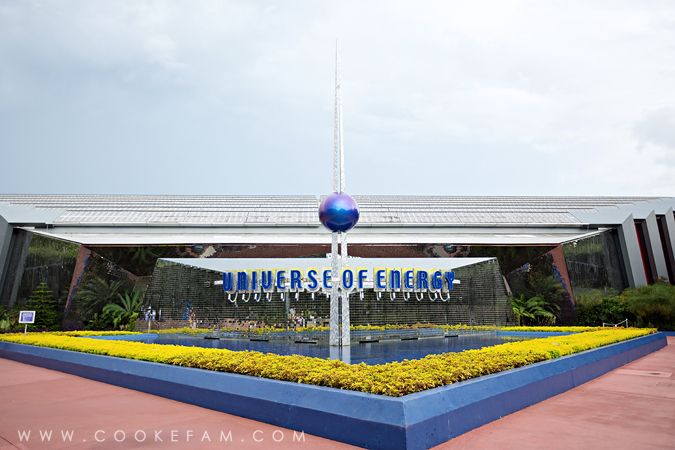 After we emerged from the energy ride, the rain was still coming down. We decided to start in on the World Showcase anyway. First stop...Mexico. An indoor pavilion!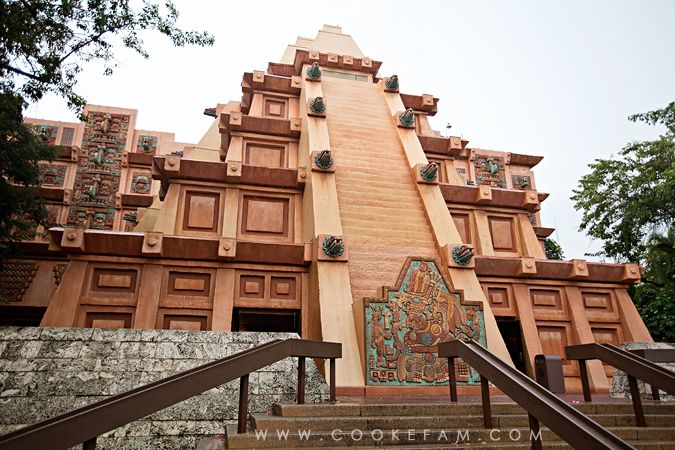 I LOVE the look of Mexico's indoor marketplace...that looks like it's outdoors at night. Love.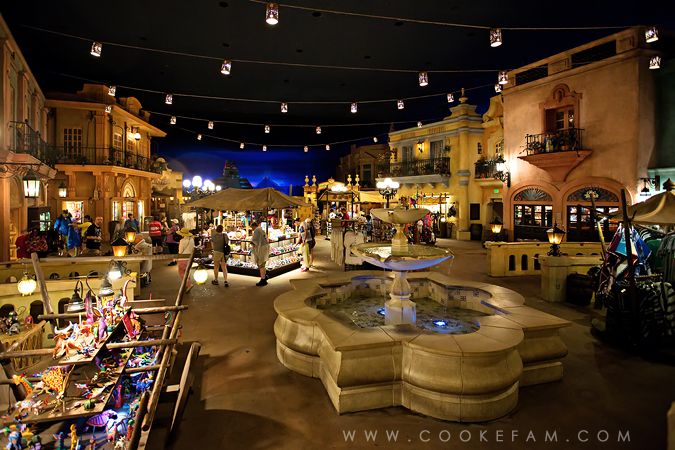 Of course we rode the Three Caballeros ride...with no wait.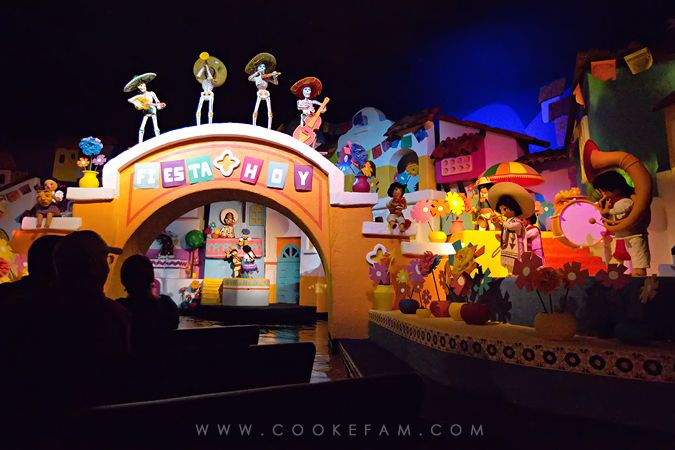 Had to try on a sombrero for good measure. We might have been stalling a little bit, hoping the rain would stop!
It didn't. But we moved on to Norway anyway. There's a pretty cool Frozen display inside that chapel that shows how the Norwegian culture is shown in the details of the movie.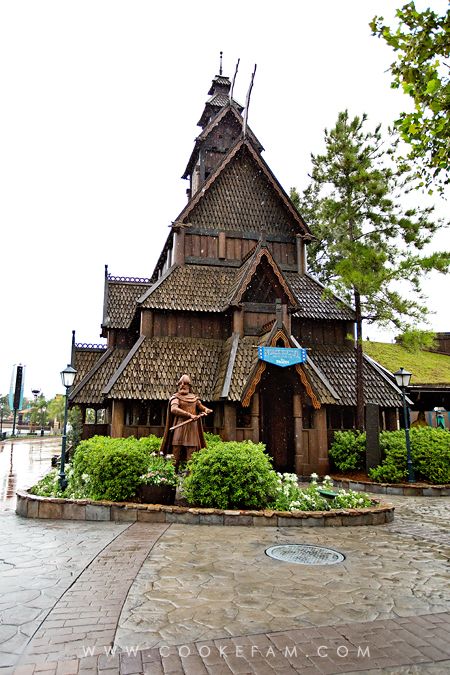 We figured a coffee/tea/sweet break would not be a bad idea at this point. It was still raining. So we went into the Kringla Bakeri Og Kafe. I've heard good things about the School Bread, but unfortunately, my mom and I hate shredded coconut.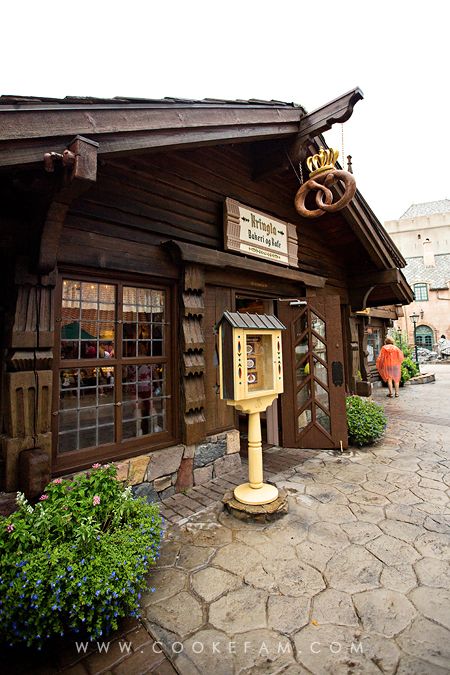 In addition to our hot drinks (coffee and hot tea), we decided to try the Lefse...potato flatbread rolled with sweet cinnamon butter. It was good, but not great. It's probably not something I'd get again. We did like the cafe and the little covered seating area. While we were under there the rain did stop.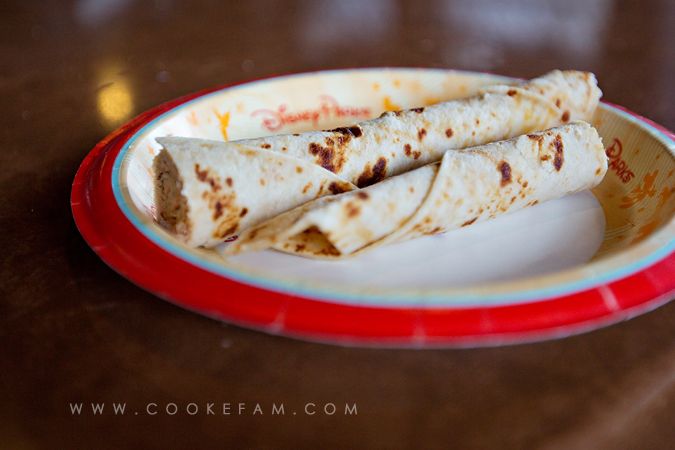 I walked around with my tea while we explored the rest of Norway. The Malestrom ride (also one I remember from childhood) was closed as it is being made into the new Frozen ride. I know a lot of purists are against this type of character-driven ride in the World Showcase, and I understand the argument. But honestly, the buzz about the ride makes it sound really cool and I kind of can't wait to ride it! It *may* be open when we come back next year with the boys in May, but these things always open later than they predict, so we may not be so lucky.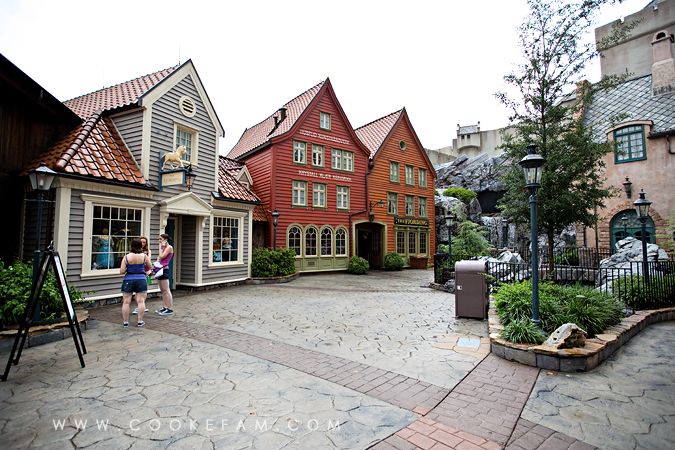 We found a giant Troll. He looks a little too happy to be a troll, though.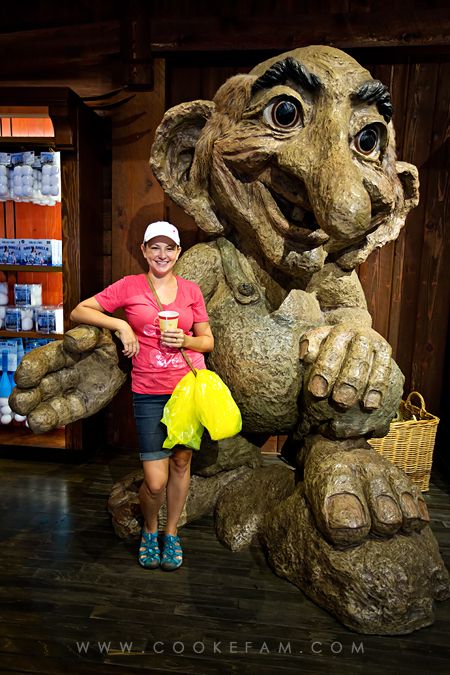 We moved on to China, one of the more colorful pavilions.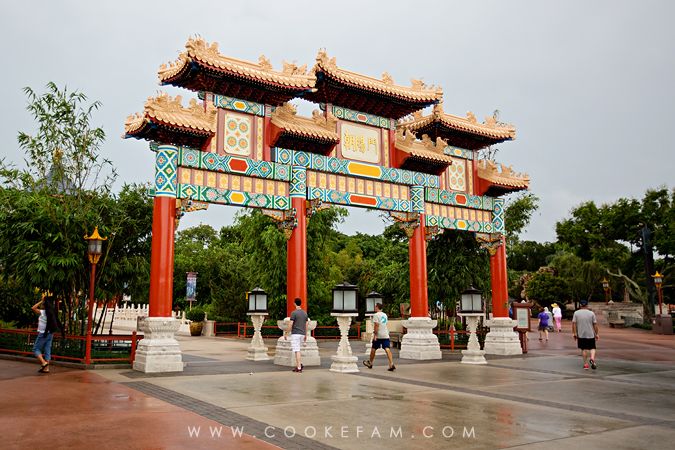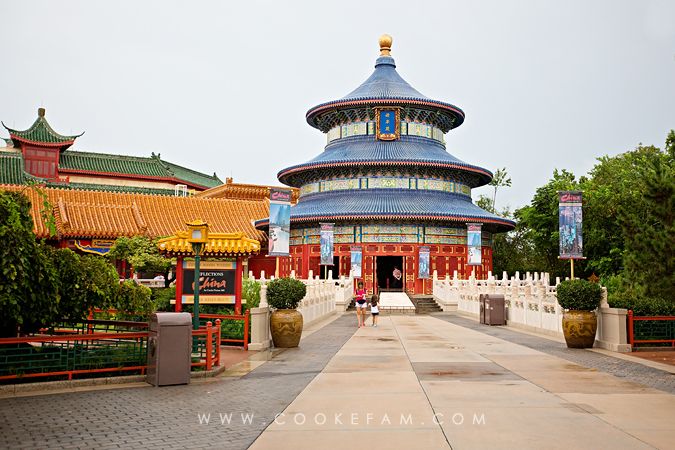 I especially loved all the things in the shops...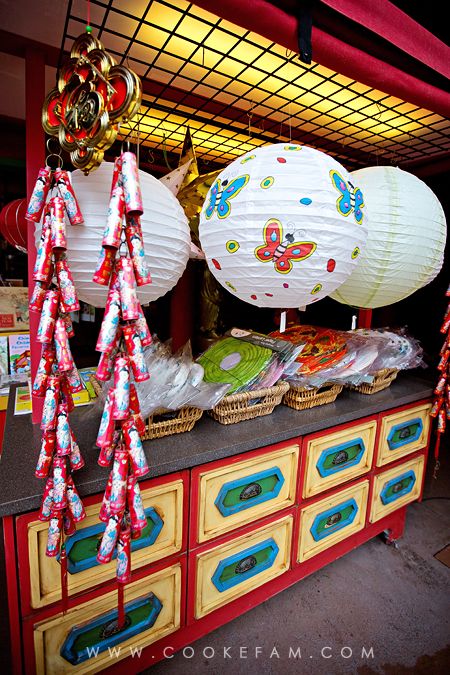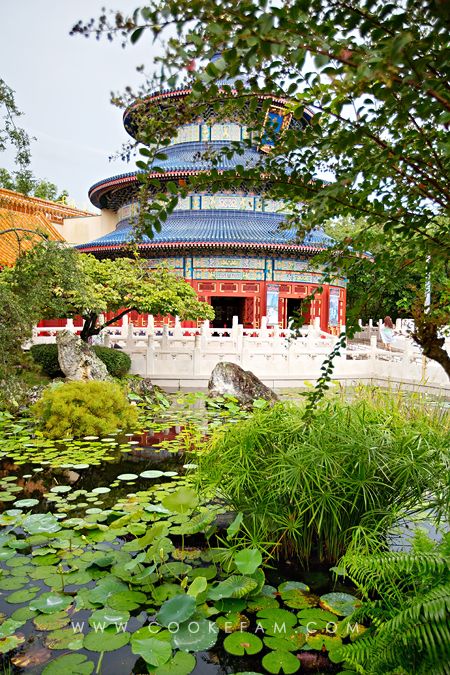 Next up was Germany. Very quaint and picturesque.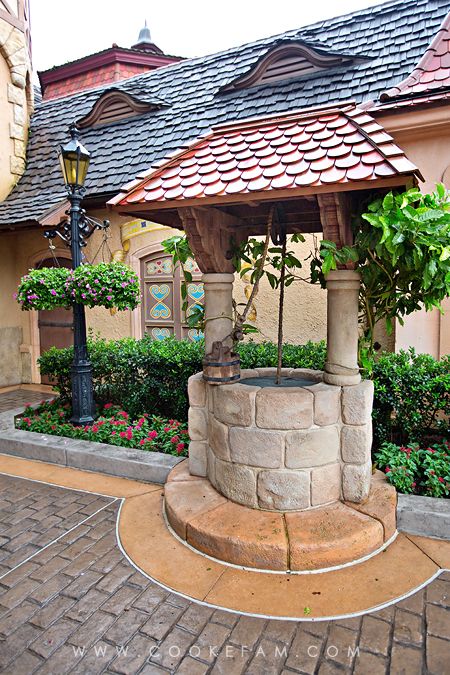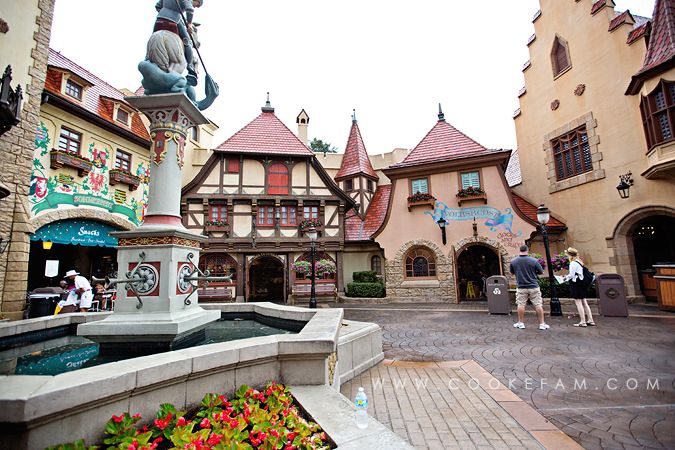 I couldn't help taking a photo of these Bavarian-themed Mickey ears. And they gave me an idea too...I might have the boys try on a hat from each country and snap their photo with them on.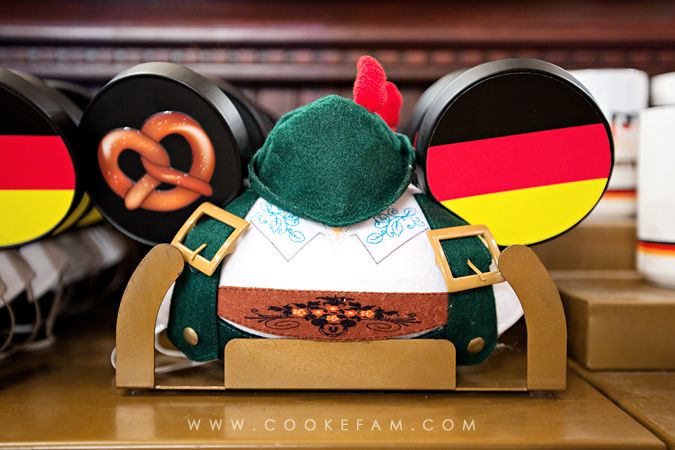 Italy was next in line.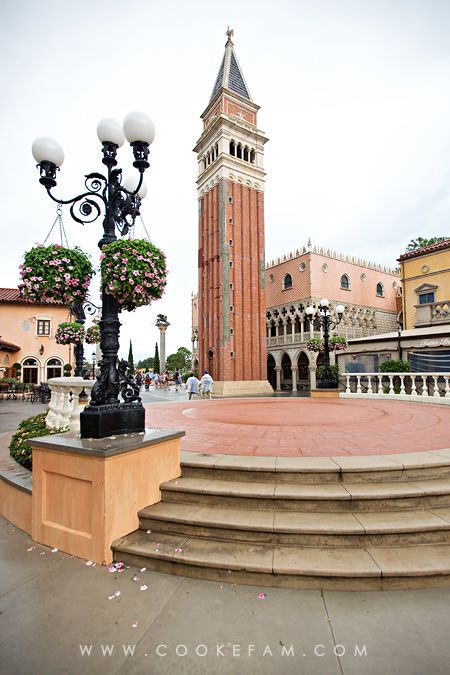 By this point, we thought we'd try to get some lunch. Via Napoli has been touted as a great restaurant so we popped in to see if they could seat us without reservations. And we had luck on our side again...we only waited about 10 minutes.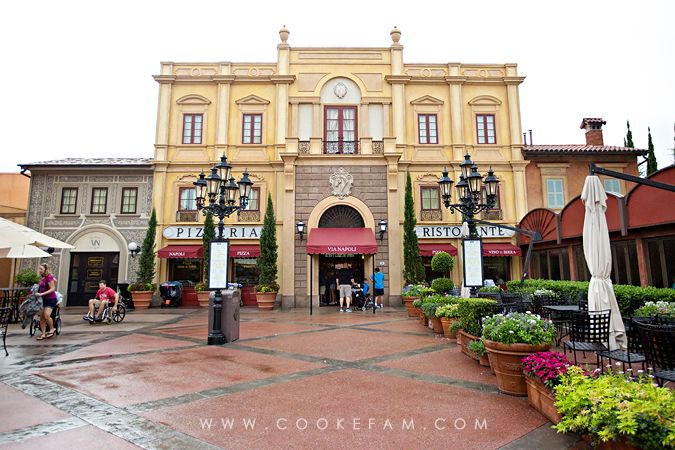 Those wood-fired ovens are busy, busy, busy making tasty pizza.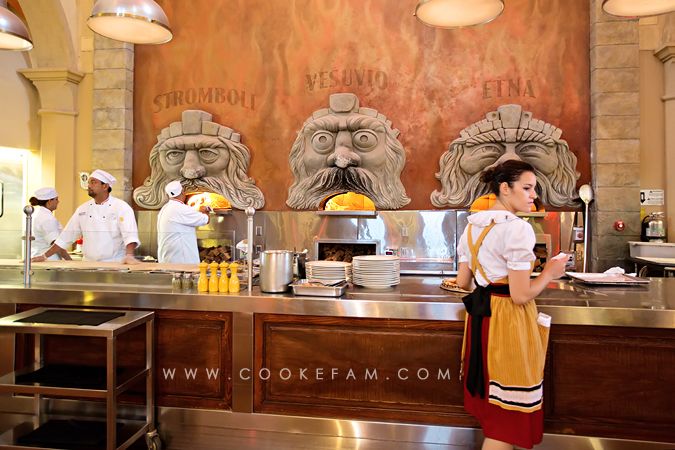 We had the Arancini, fried risotto balls. Those were delicious.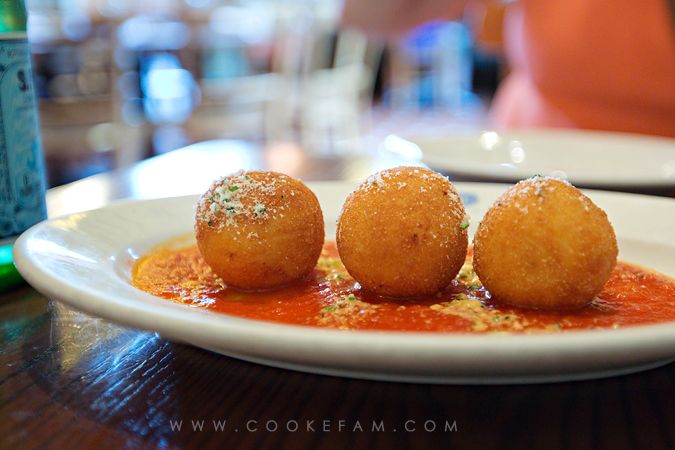 And then we had an Italian sausage pizza...it was so good. And the perfect size for us to share. Just one of the great things about this restaurant.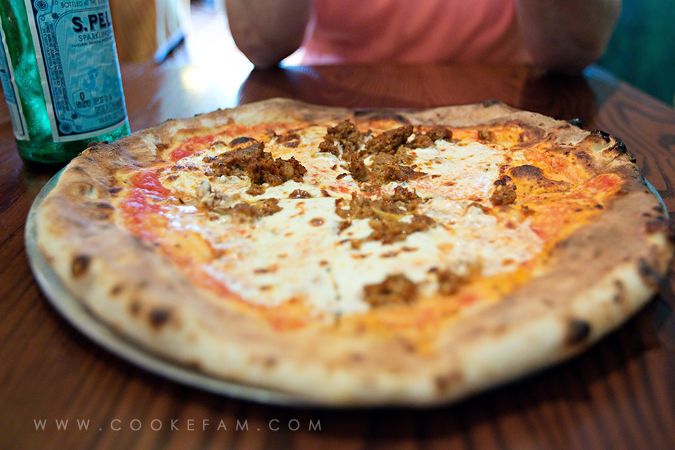 After lunch we finished up looking around Italy...so many little corners of beautiful.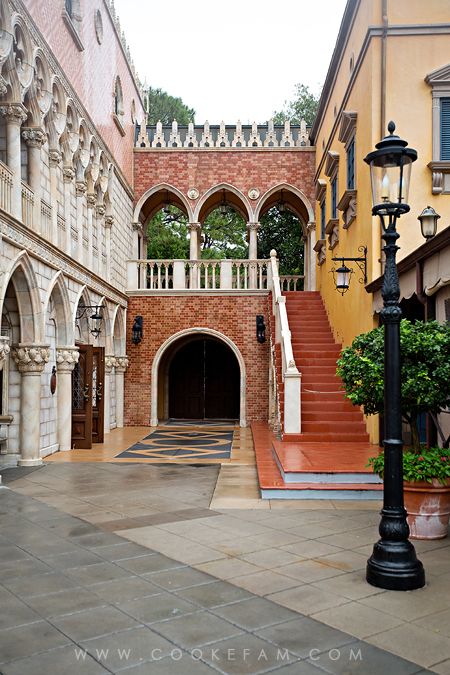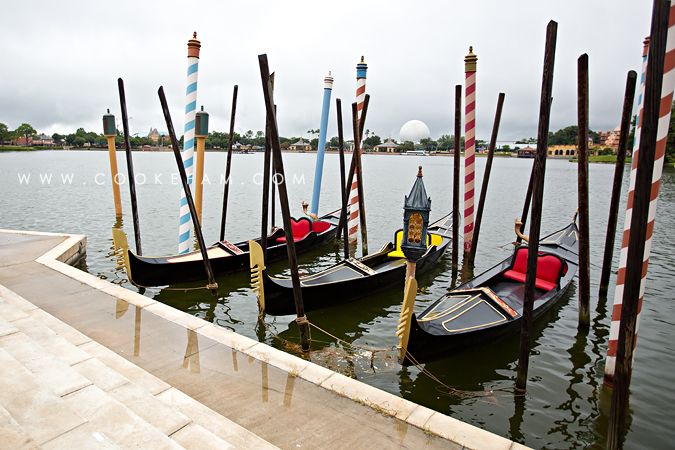 Continuing around the World Showcase, Japan is up next.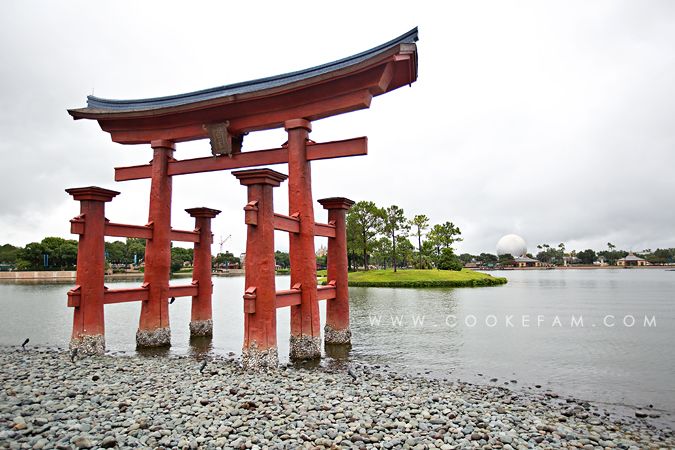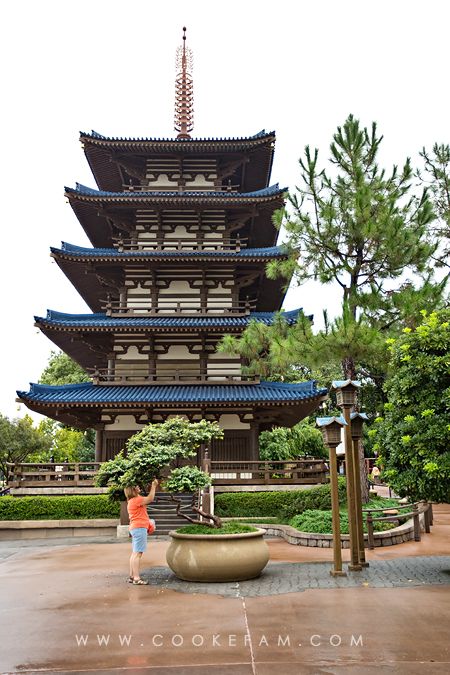 Japan had some pretty fantastic and beautiful things in their shops. We had a great time looking around.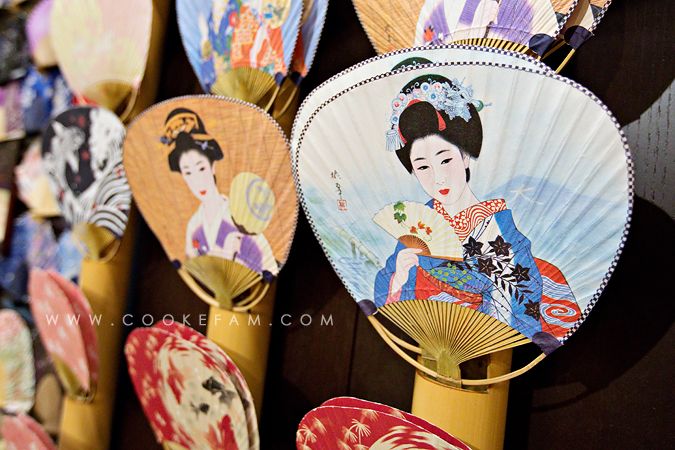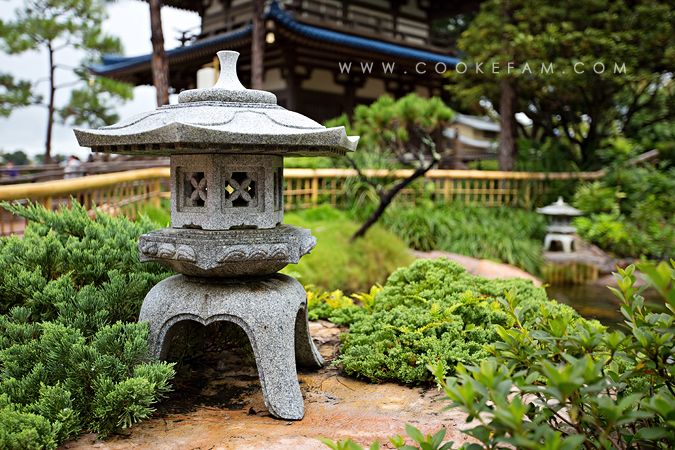 And then there was Morocco...the country I photographed the most. I must have taken a hundred photos in just this one pavilion. It is so cool, and it snakes around deep into itself with all these nooks and crannies waiting to be discovered. And then there's the open market and all the fun things in the stores. And the tile, and the architecture. Let's just say I had a hard time narrowing down the photos to share here.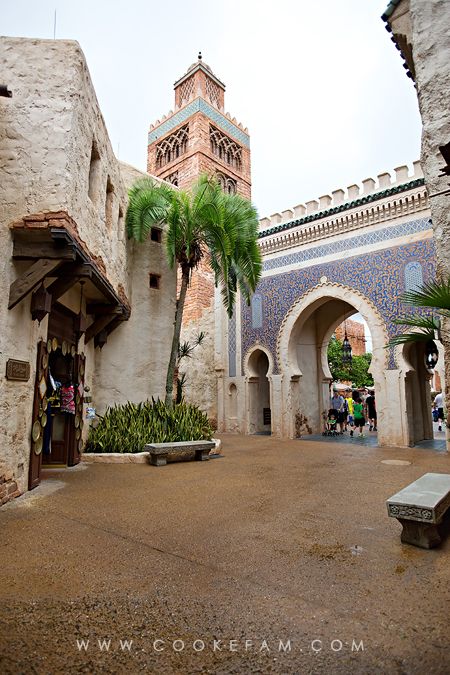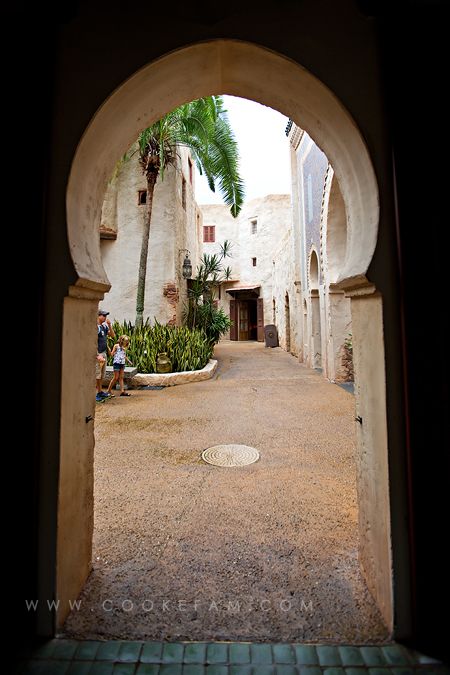 I love this open market part of Morocco. It's so colorful and fun.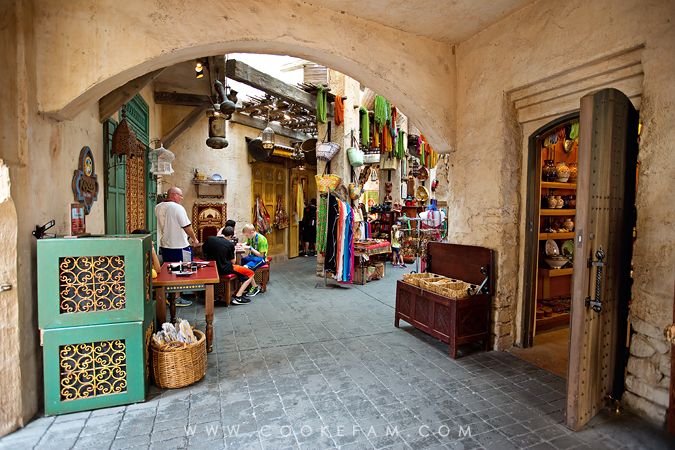 The lanterns were another thing I couldn't get enough of.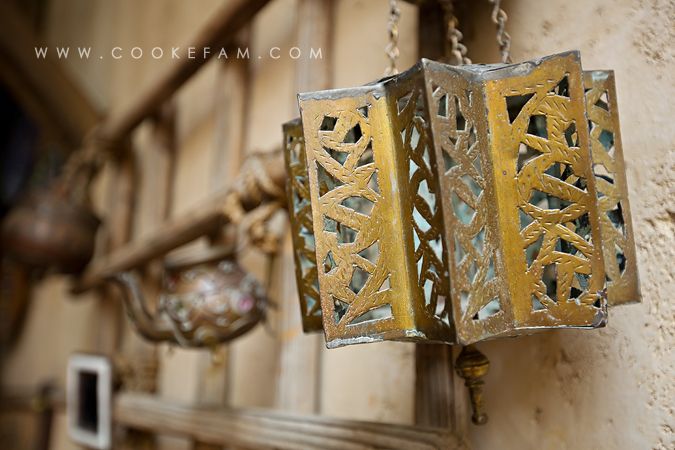 France was next. This cafe front truly looks like it might be in the middle of Paris.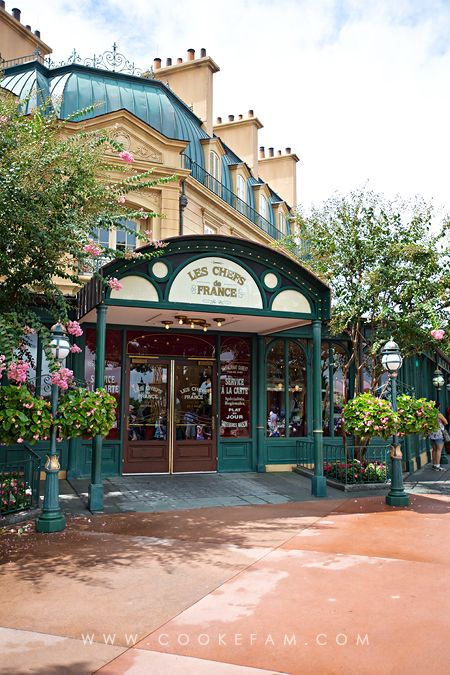 By this point the rain was gone and more people were about.
We decided to wait a few minutes in line to meet Aurora. She's one of my favorite princesses and we don't meet many of those with two boys.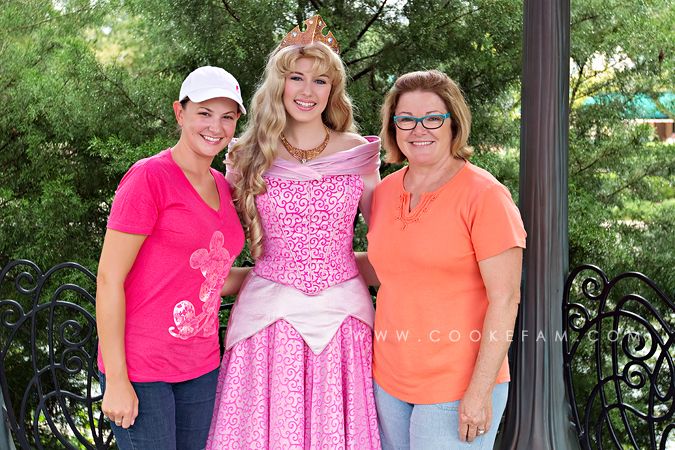 We actually went inside and watched Impressions de France, the 200 degree movie that takes you all over France. And that dumped us out into a gift shop with lots of little Parisian trinkets...and Les Halles Boulangerie-Patisserie. A place I had wanted to visit, but didn't see...I didn't realize it was on the inside and didn't have an outside store front. SO glad we happened upon it.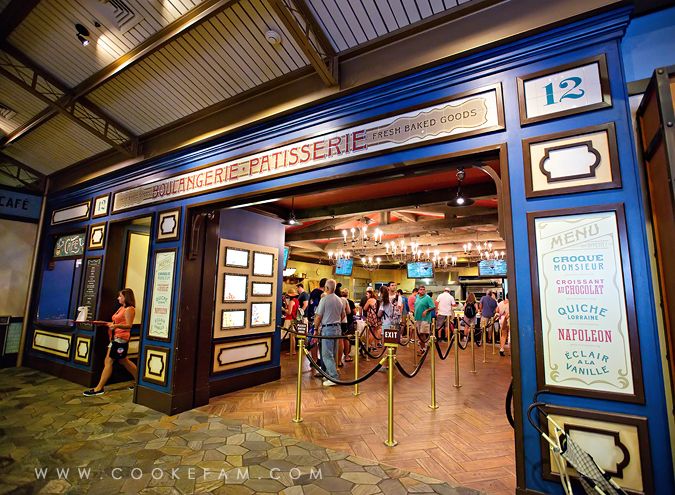 Because this was a highlight of our day at Epcot...at least for me. This is a chocolate tart. Honestly, when I first saw it, I thought it might just be a regular, bland chocolate mousse thing. But oh no! It was amazingly good.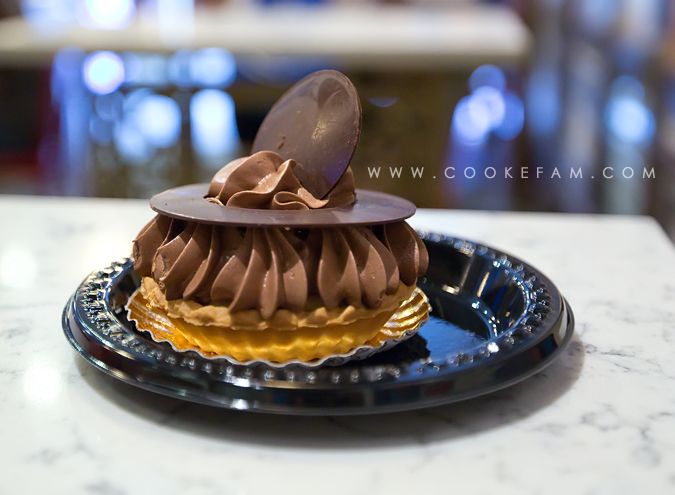 And this chocolate cream filled donut-thing was almost life-changing. I did not expect it to be as wonderful as it was. If I had thrown caution to the wind, I could have gotten three more and been happily in a sugar-coma the rest of the day.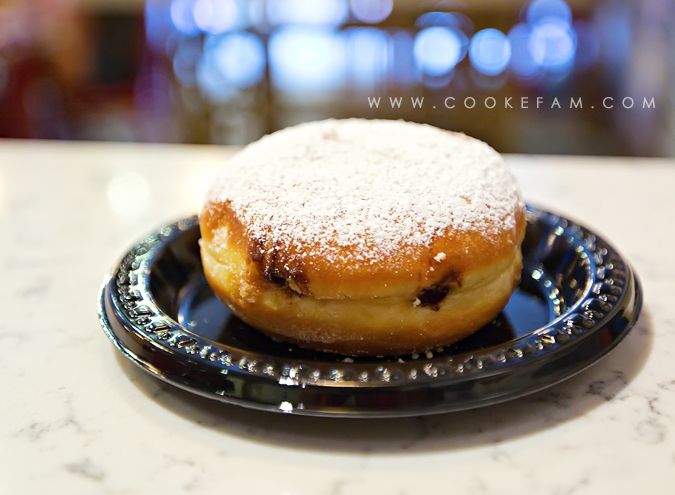 So, note to self: don't miss Les Halles any time you're in the World Showcase.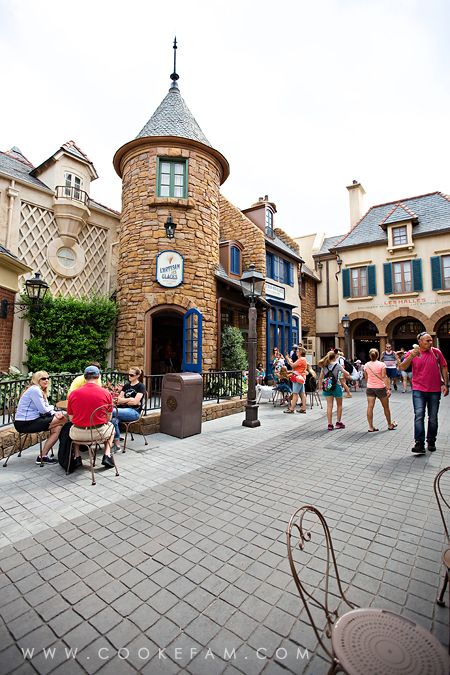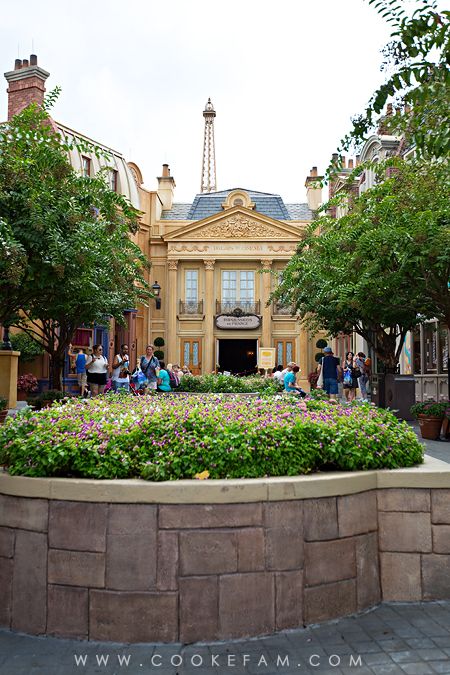 This little Parisian vignette felt really fun and authentic to me.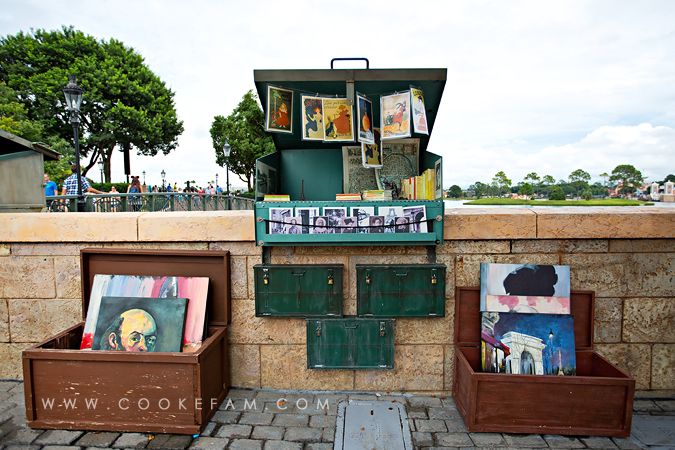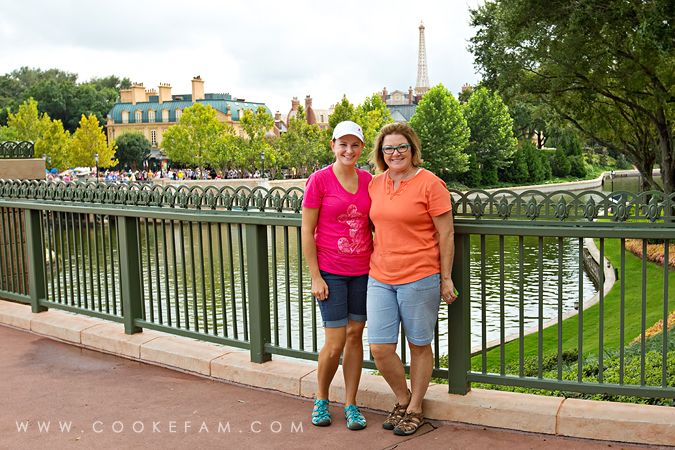 After crossing the "channel," we found ourselves in Great Britain. This is one of my very favorite pavilions. All the English architecture, the gardens, the fun British things in the store...the tea.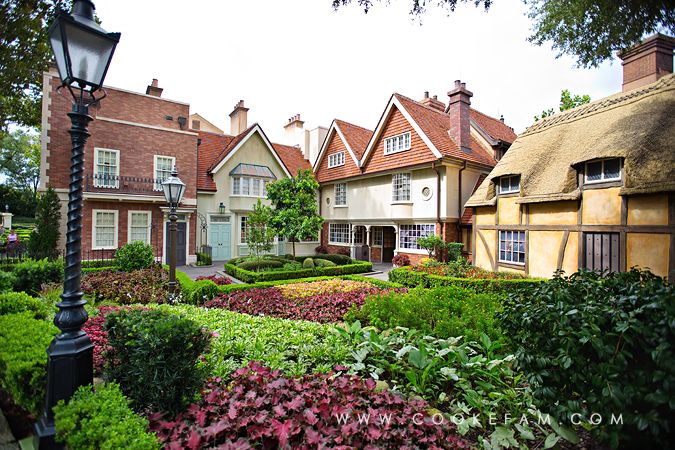 This could be a street in London...I love it.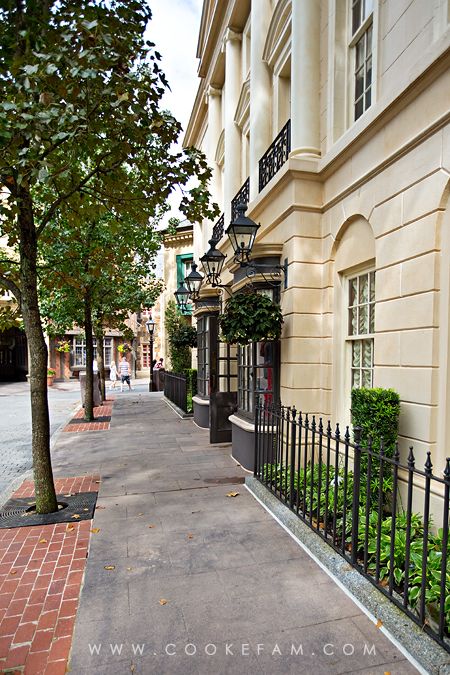 As many people as there were hanging out in France, England was a little deserted. Not that I minded.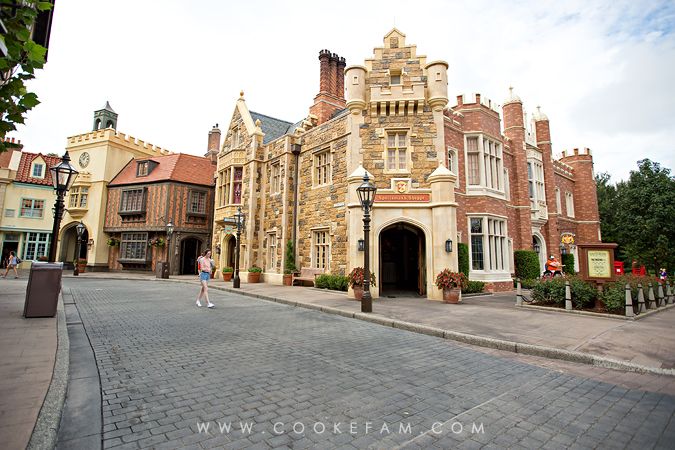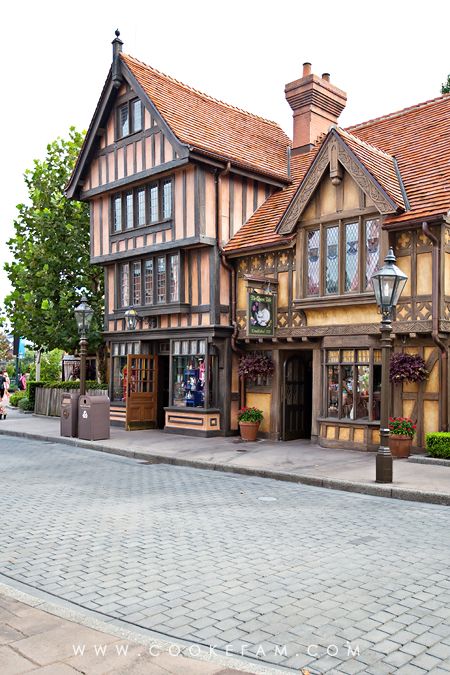 I didn't buy any of this clotted cream fudge because I couldn't decide what to think about it. But now I think I might like to give it a try!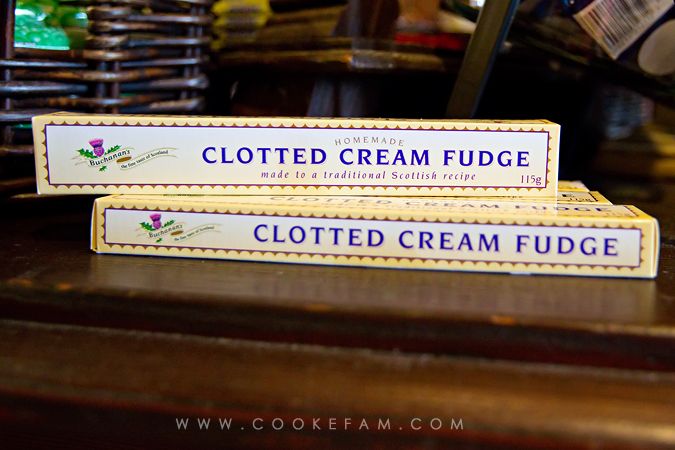 O Canada! I can't think of Canada without thinking of that song.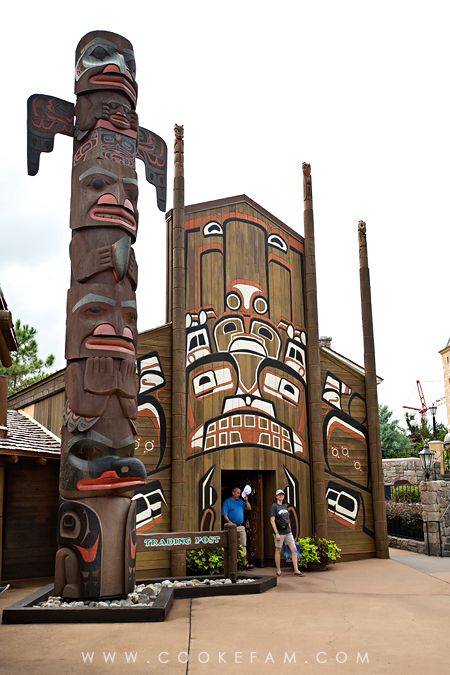 Canada has some pretty spectacular gardens too.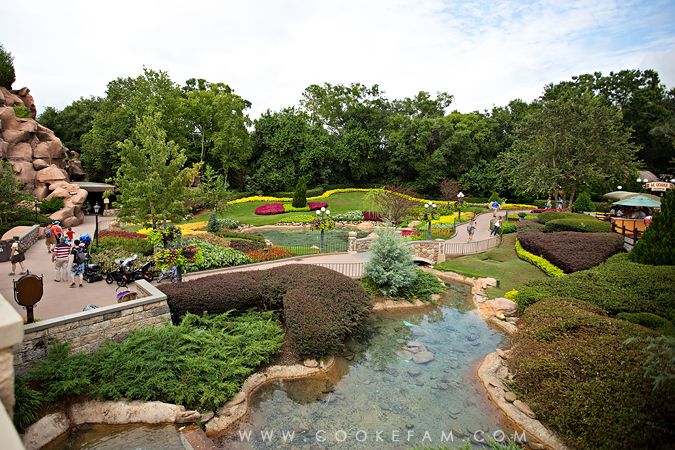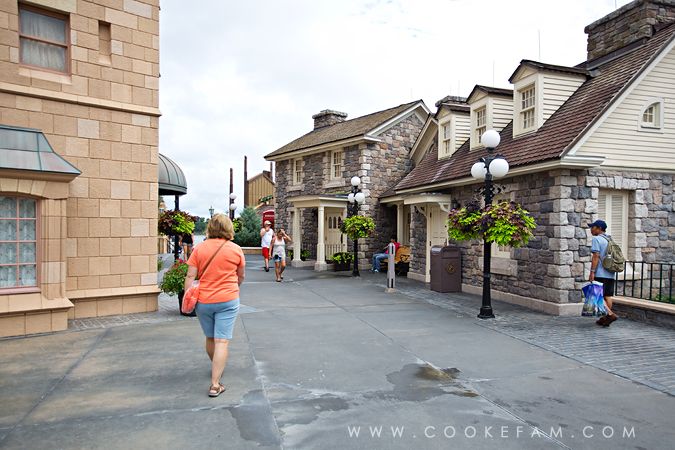 And lots of maple syrup products.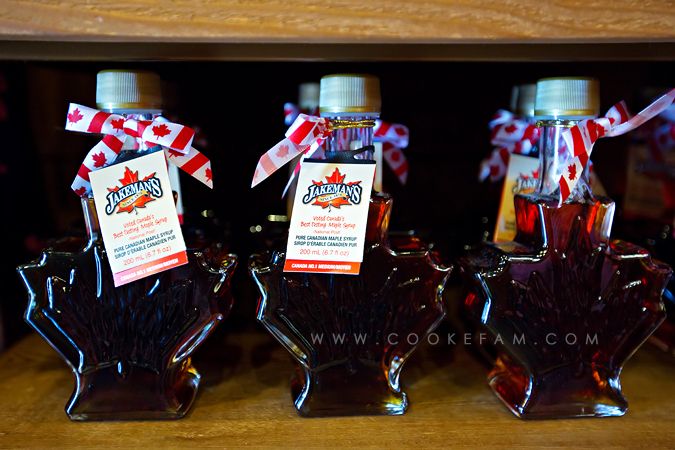 This was the last country...we'd made it around the world.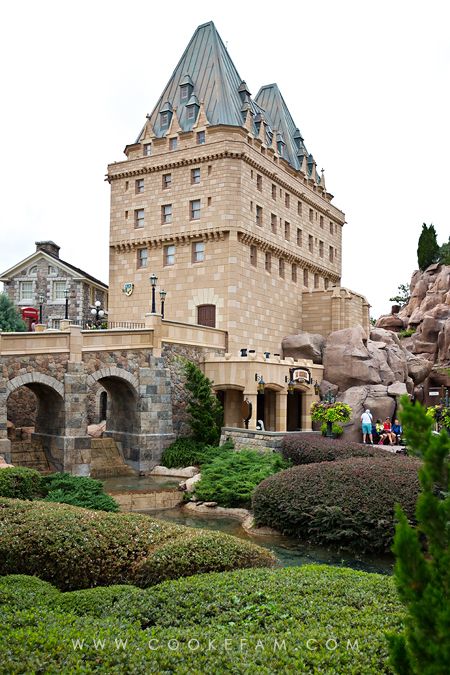 We did a little more shopping and looking around until it was time for dinner. We had reservations at the Coral Reef restaurant.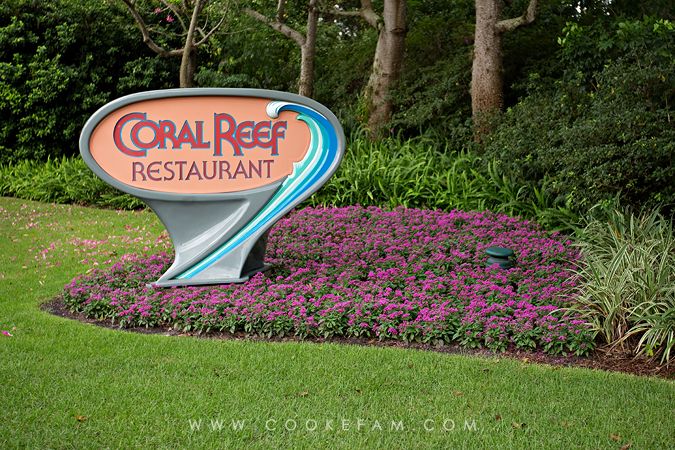 And we got lucky yet again and were seated right next to the tanks! I had never been here before and wasn't sure what to expect. I loved it right away.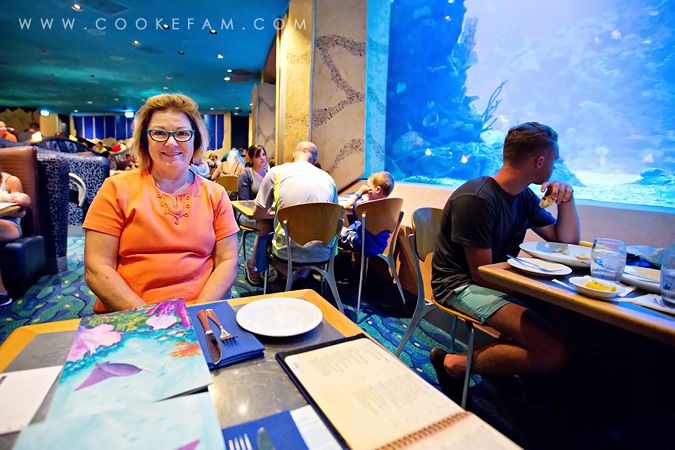 Our waiter gave us this card with all the names of the fish with corresponding pictures of them so we could identify what we were seeing in the tank.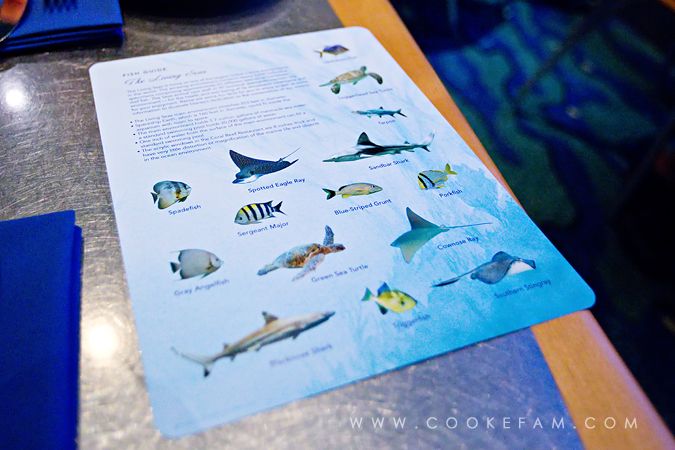 The sharks circled around several times. Lots of fish swam by, and we got to see the sea turtles a few times too. It was really cool. You can't think too hard about the fact that you're watching these beautiful fish and also eating fish. It gets a little weird if you dwell on that fact.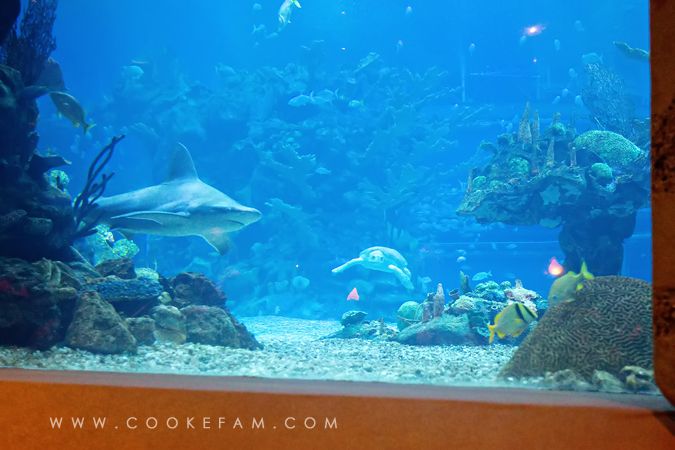 To be honest, we weren't starving (see trip to Les Halles above). But, we didn't want to miss out, so we skipped appetizers and went straight to entrees. This is the special for the evening...a white fish with sweet pea risotto and a tangy foam on top.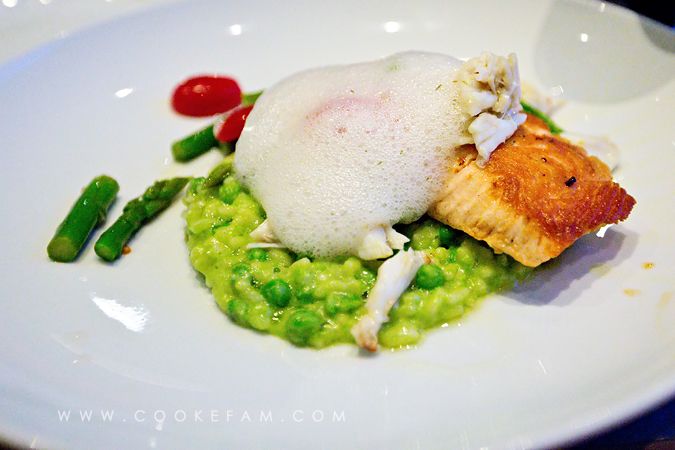 Mom got the Seared Rainbow Trout that came with cannellini beans, arugula-tomato salad, and balsamic reduction. Both of our dishes were excellent.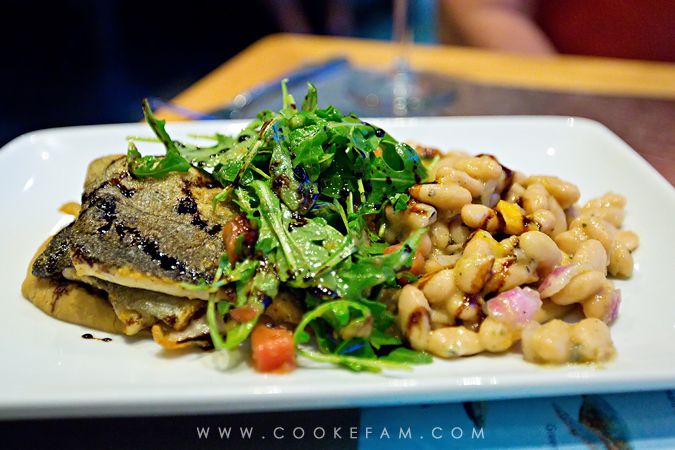 After dinner, we headed to the front of the park to leave, but decided to ride Spaceship Earth one more time. Why not?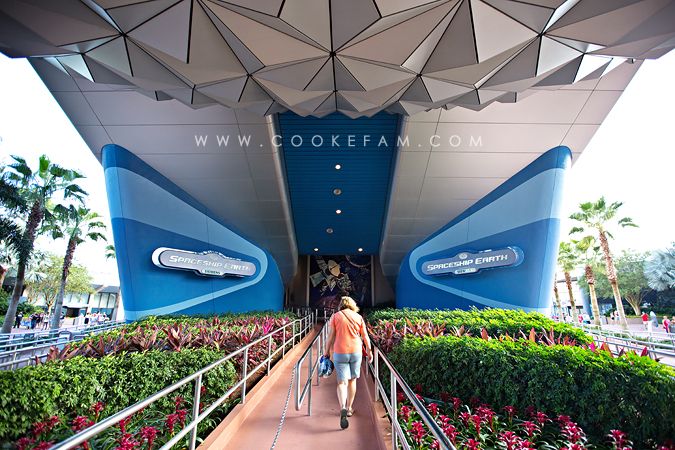 This was the last day of our trip and we flew out the next morning. We barely fit all of our souvenirs in our suitcases. Just barely. We just got home, but I already want to go back.