About a month ago, Casey casually told me that he made the President's Club at work (for 2015) and was awarded a 4-day, all-expenses-paid trip to Cabo San Lucas at the beginning of February. And he could take me too. Well, you don't have to ask me twice. Sign me up! We arranged for Mimi and Pop to keep the boys (and Duke), and pulled out our passports.
This was the first trip in a long time that I haven't planned. Not even one thing. Casey's company took care of everything from beginning to end. Last Thursday morning we boarded our flight and less than three hours later we were in Cabo. The company had arranged for a coach to take all the employees on that flight out to the hotel.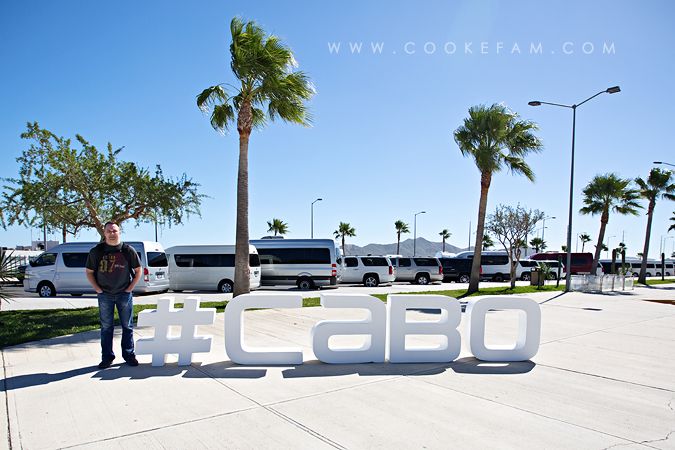 When we got there, they took care of our luggage and delivered it to our room when it was ready a few hours later.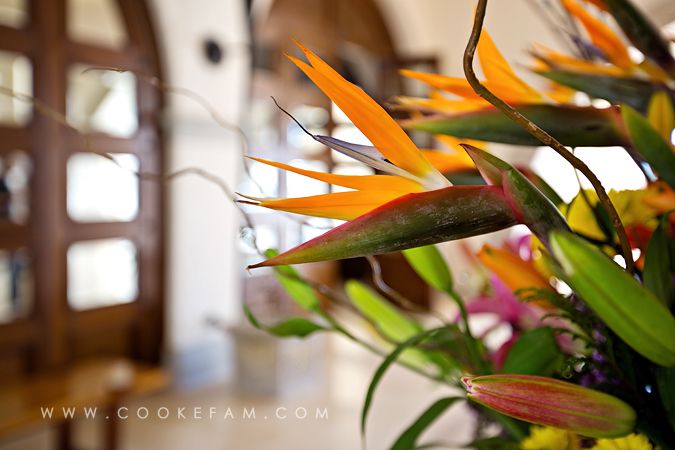 My first impression of the resort (
Secrets Puerto Los Cabos
) was that it was beautiful and that I was really going to enjoy the warmer weather. February is not usually my favorite weather month. We had a designated check-in area for the company and they gave us our swag bags, hats, and name tags.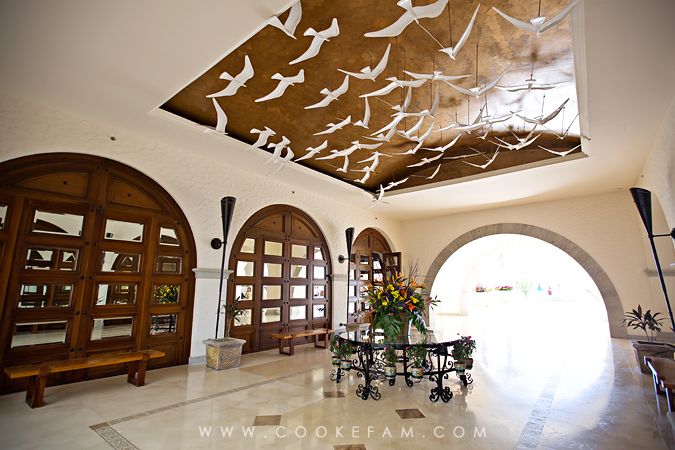 First things first...we were starving. We'd had a muffin and banana that we bought in the airport and brought onto the flight, but that was it. So, we shuffled down to the buffet and grabbed lunch. The buffet was actually decent. Not amazing, but good.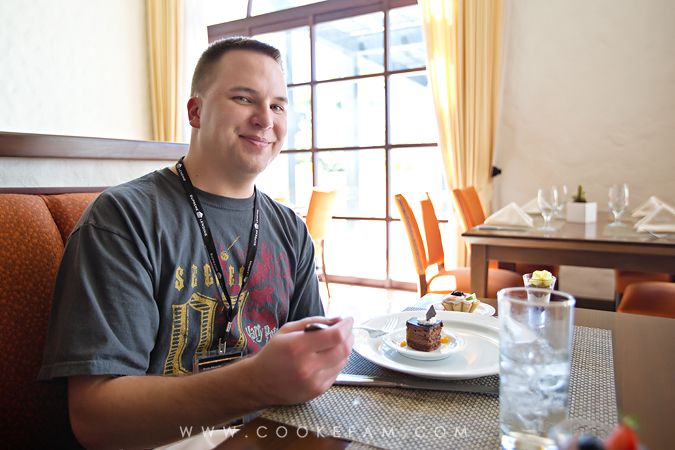 The desserts were just ok. Maybe if I liked my desserts not very sweet then I would have been pleased. But I don't. They looked nice, though...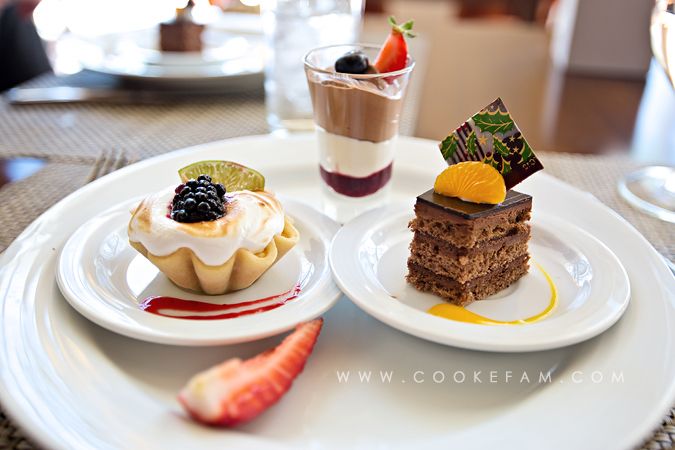 After lunch we realized that we still had a couple of hours before our room would be ready. Casey's company only had a few events scheduled over the 4 days we'd be there, so we had control of most of our time. Oh, and this was an adults-only resort. I can appreciate that from time to time. Yep.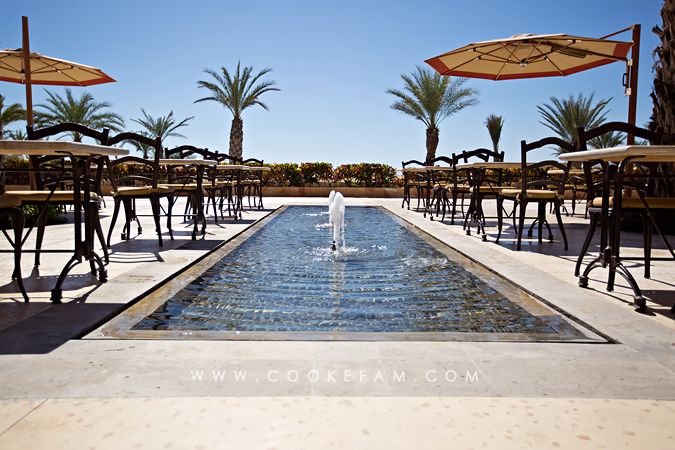 We decided to use some of the time waiting for our room to look around and get our bearings. The resort was really spread out.
The day was gorgeous...and warm. This was one of the second story restaurants and its outdoor eating area.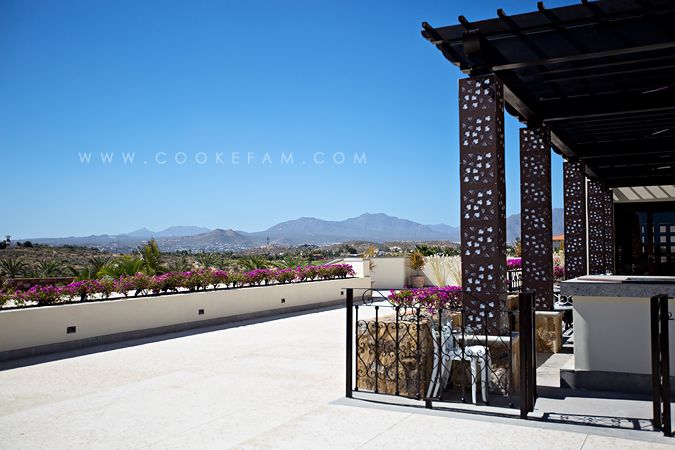 All of the first floor rooms had a swim-out patio. More on that later...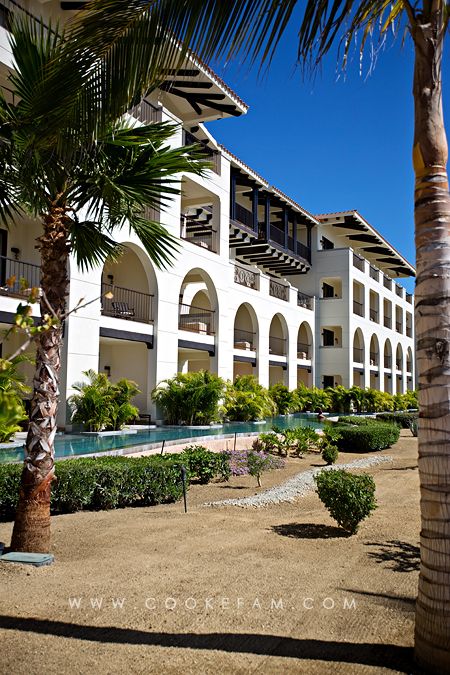 This was the view from the main lobby balcony. Pool and then ocean. Perfect.
With all of our walking around, we got kind of thirsty. I got a mojito. Everything was included at this resort...all food and drinks. The frozen drinks ended up being more sweet than anything, but their mixed drinks? Those were made with top shelf liquor and were really good.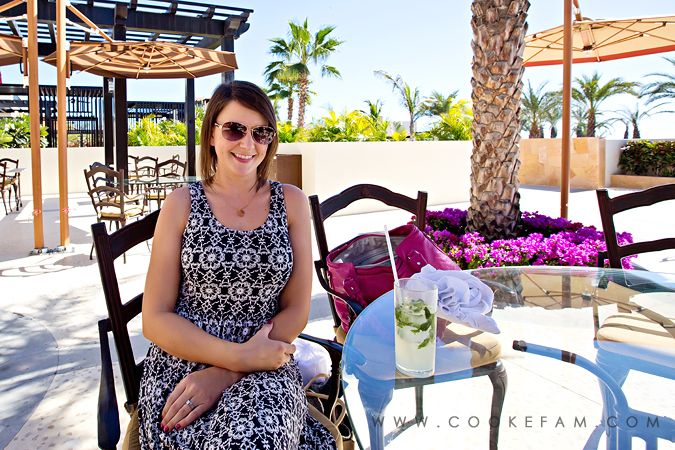 Our room became available a little early and we were so ready to get in there. It was nicer than I expected...that's a great surprise. The bed was super comfy, the room was roomy, and there was tons of storage space.
The wall opposite the bed had the TV, mini bar, storage drawers, and the wardrobe, which also held the safe.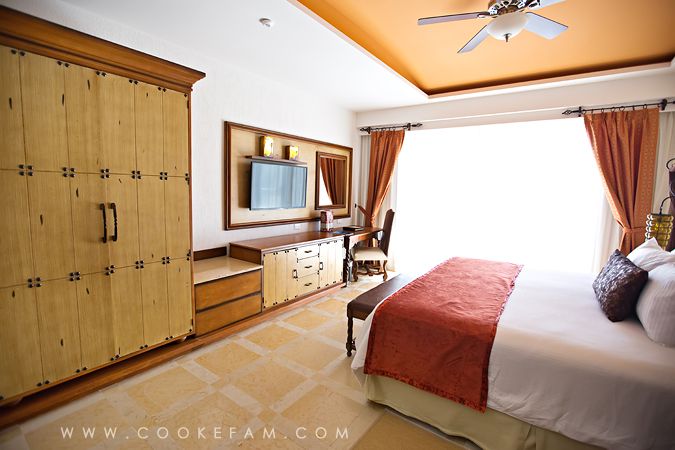 We both liked that this window in the shower let in some natural light.
And the bathroom was pretty and functional too. There were two sinks, which was nice. We did not have time to use that whirlpool tub, but it was a nice feature. The shower, with two shower heads - a regular one and a rain head - was a favorite.
This little door was very cool. It's for room service stuff. If you flip a switch on your wall to "do not disturb" but order room service, they put it in this little space. They knock on the door to let you know it's there and voila!...no one had to enter your room. I loved this so much...I am not fond of random people coming in my hotel room while I'm in there.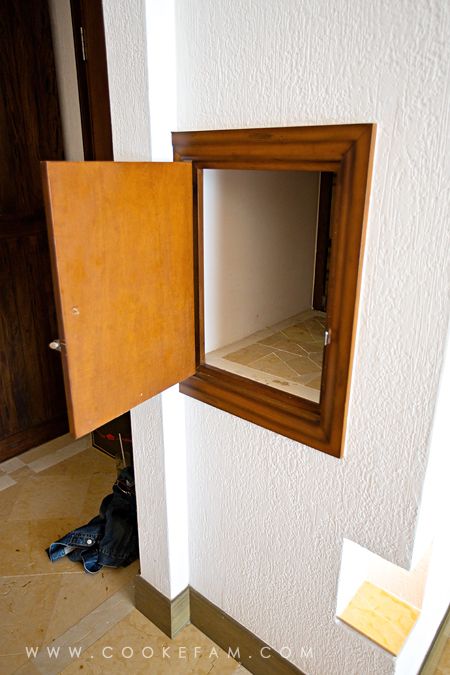 We did indeed have a first floor room. So aside from not having to walk up any stairs or wait for elevators, we got to have a swimming pool right outside our patio doors. So cool!
We talked about what we wanted to do for the few hours before we had to get ready for dinner and then a company cocktail party that night. We decided to enjoy the pool outside our room. It was warm enough to take a dip, but not warm enough outside to stand being wet for very long. Instead, we lounged on the patio and read, face-timed the boys back home, and generally luxuriated in the fact that we were on vacation.
We were able to eat dinner on our own before the cocktail party that night with the whole company. We chose the Mexican restaurant, El Patio. They were having an event inside the restaurant but told us we could sit on the patio. It's a little hard to tell from this photo, but the patio was beautiful and very atmospheric in the evening all lit up.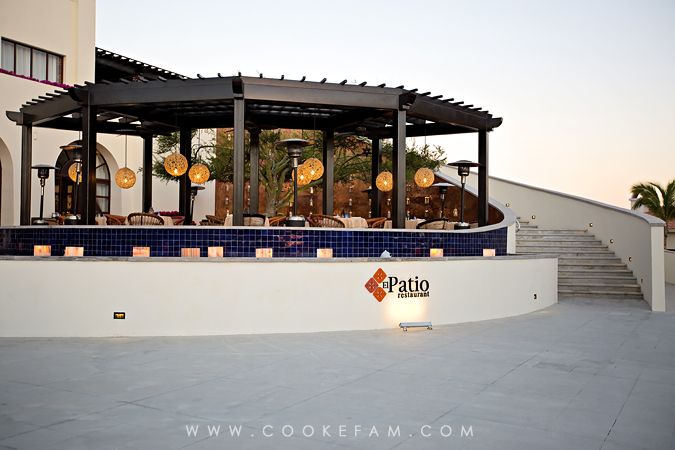 Don't let our smiles fool you, though...it was COLD. We both should have brought our jackets, but we didn't expect the wind, which made it quite chilly. The pole between Casey and me is actually a gas heater that the server moved as close to us as possible. It really helped.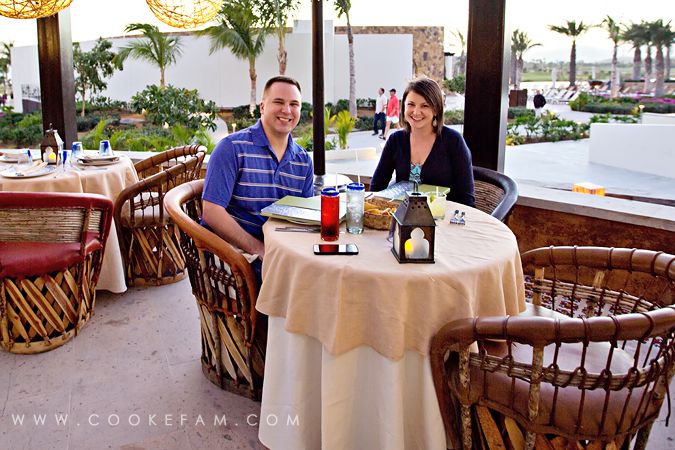 This ended up being my favorite dinner of the whole trip. Not only the food, which was great, but the patio - even though it was cold - was just a gorgeous place to have dinner. This was our appetizer - and I can't remember what it was other than a pork something or other. But, it was excellent.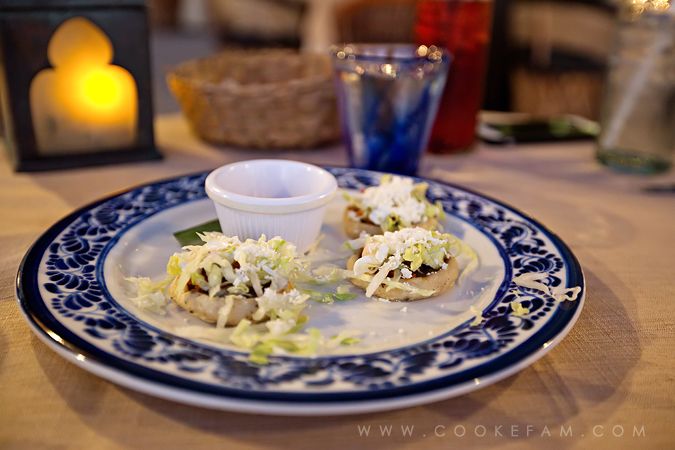 My margarita was delicious..as it should be in Mexico.
We both really enjoyed the meal, watching the sunset, and the evening as we settled into the slower pace of being on vacation.
Later that night we went down to the beach deck for the cocktail party, which was also cold. We took our jackets for that, but they didn't help much. Some people were wrapped up in beach towels that they keep out for guests. We stayed about an hour and a half, sipping drinks and chatting it up with company folks. Personally, I could have stayed for 15 minutes, had one drink, and curled up in bed early with a movie. Ha!