For us, playing in the sprinkler in the back yard is as quintessential to summer as extreme heat, no school, and the 4th of July. We do it every year on repeat.
Since we've had our trampoline, that has been thrown into the mix too. I will never regret buying the trampoline...the boys have used it for so much more than just jumping.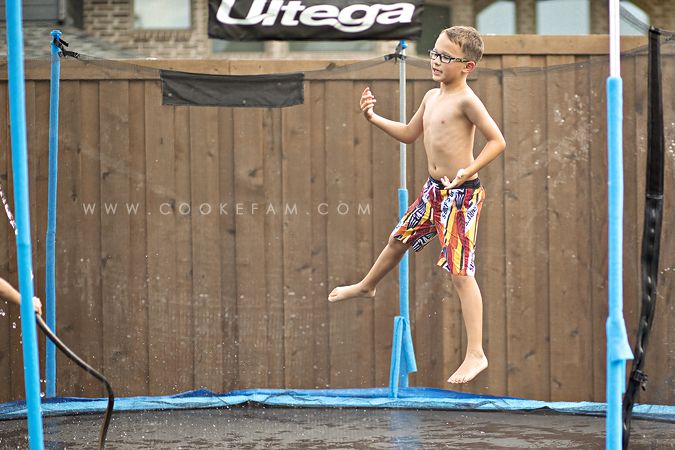 Yesterday they made up a game where they had to avoid the water spray. I was framing this photo for Ethan, but I'm so glad I just barely caught Logan's face too!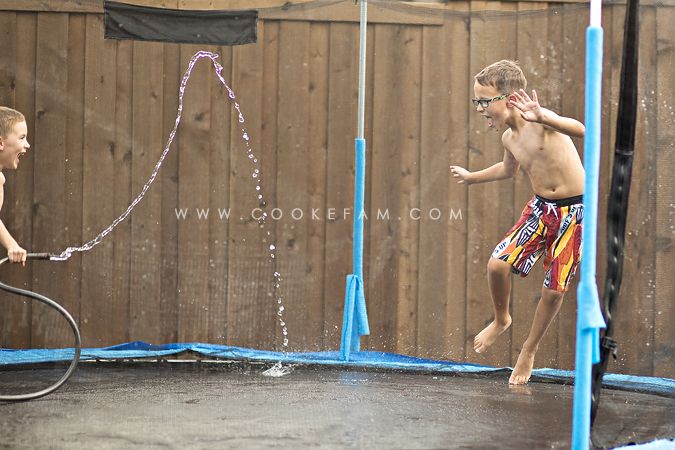 Ethan showed quite the evasive maneuvers during this game.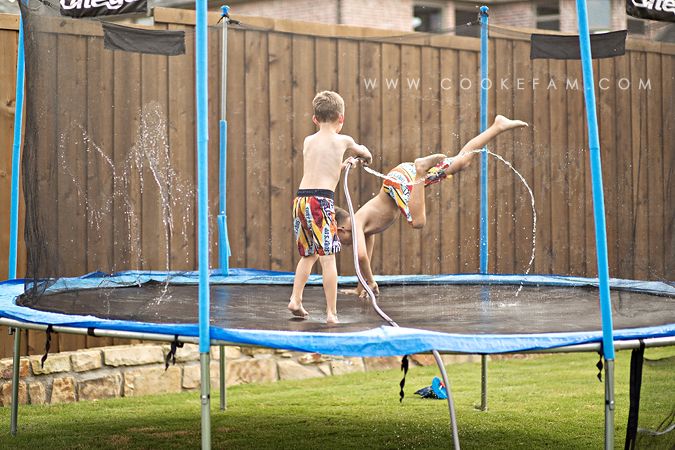 Interestingly (or maybe not, if you know them), they never switched roles. When I suggested that, they both looked at me for a second and then carried on with their game. I guess this arrangement suits them both.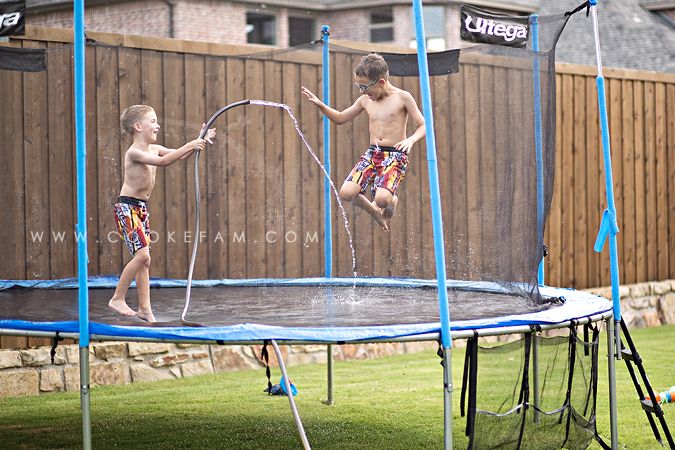 After a while, they took the hose to the ground to play.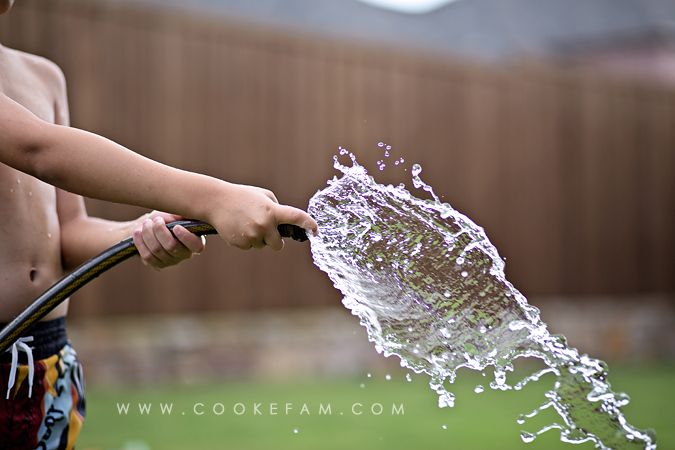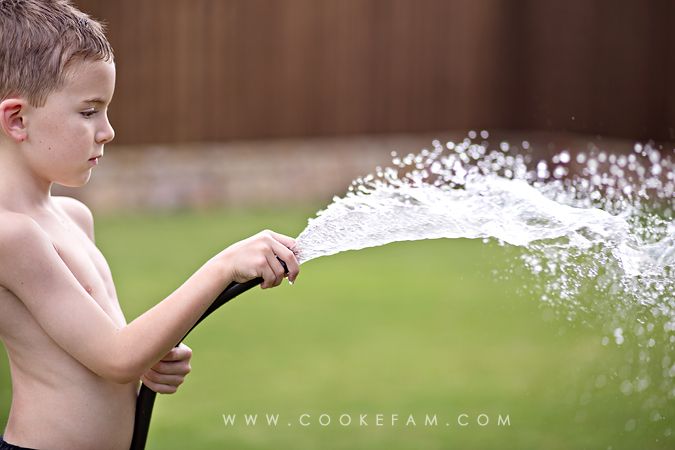 I have no idea why Logan is blowing the water.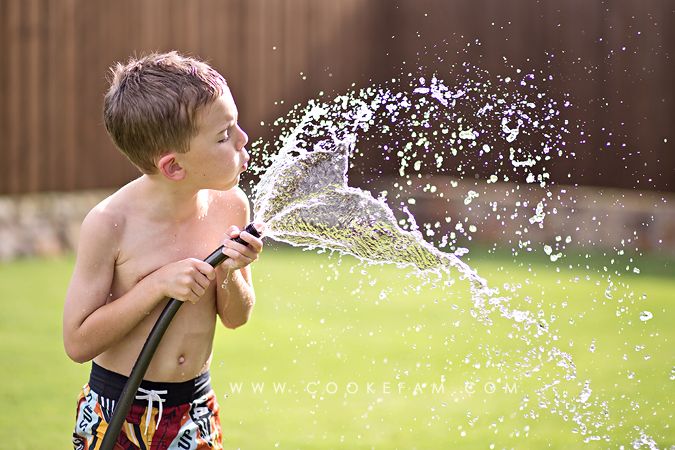 I'm not surprised he drank it though...it's sort of an instinct around water.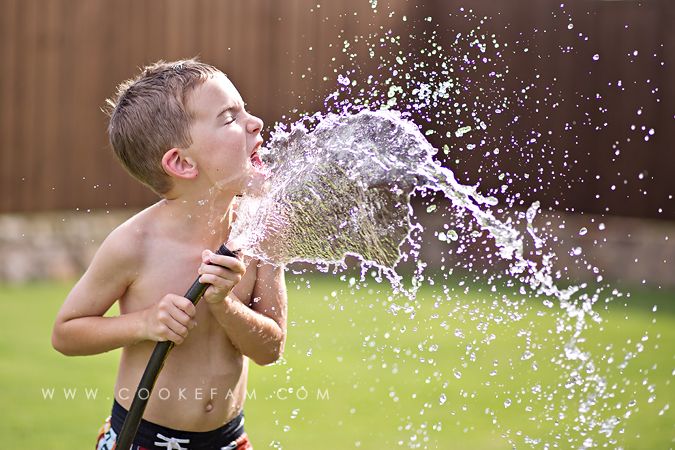 This time Ethan did want a turn, although it took some instructing from me to get Logan to turn the hose over.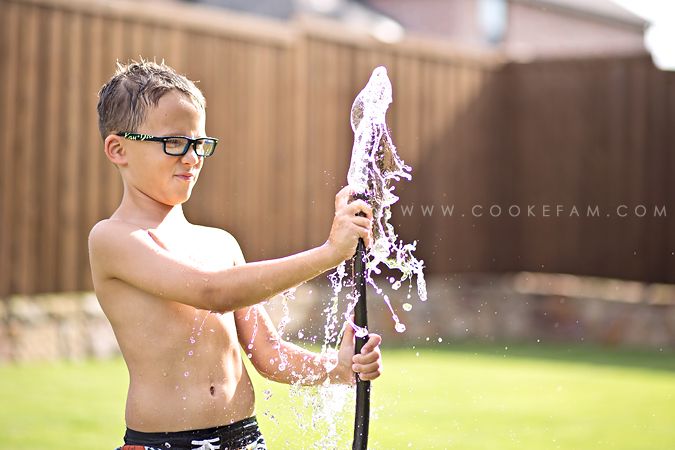 The original water gun...the hose.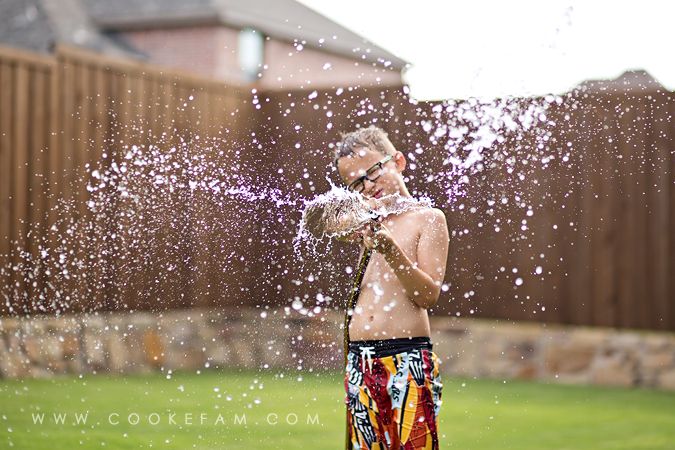 Again with the drinking...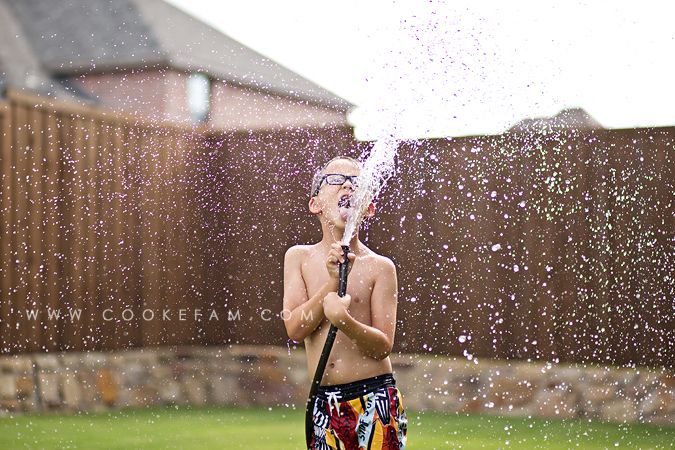 I suggested we hook up a sprinkler attachment, and since we hadn't used this cheap one from Target in a while, they picked that one. It really does spin around and put out a really good water spray...even better than the fun ones that are meant for playing. This one means business.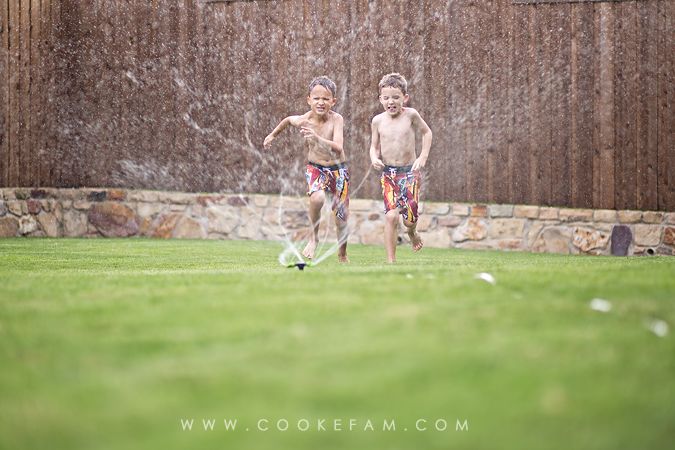 Running and jumping, running and jumping...x 1000.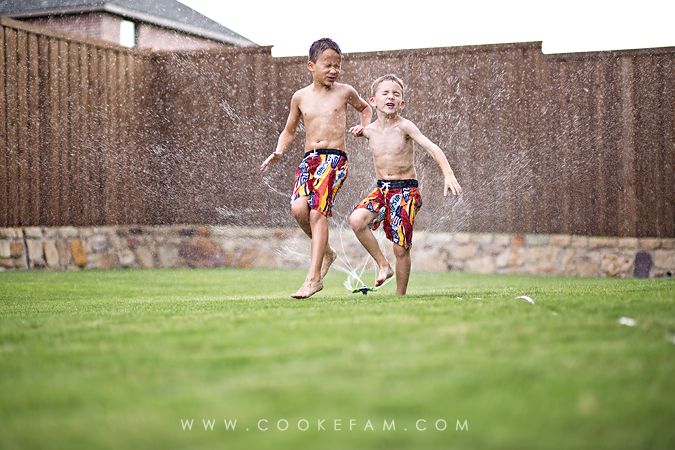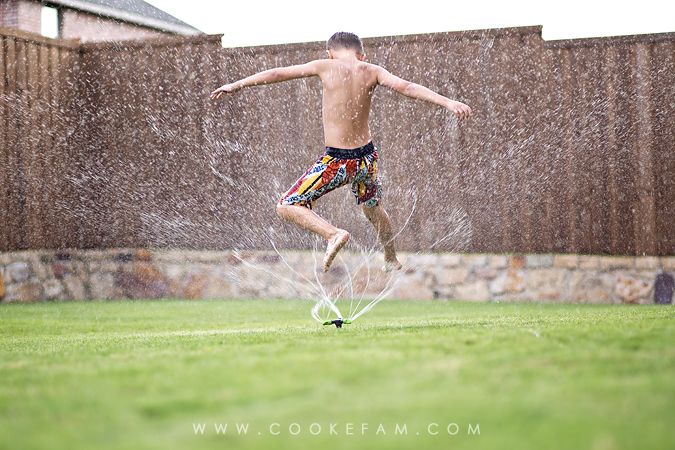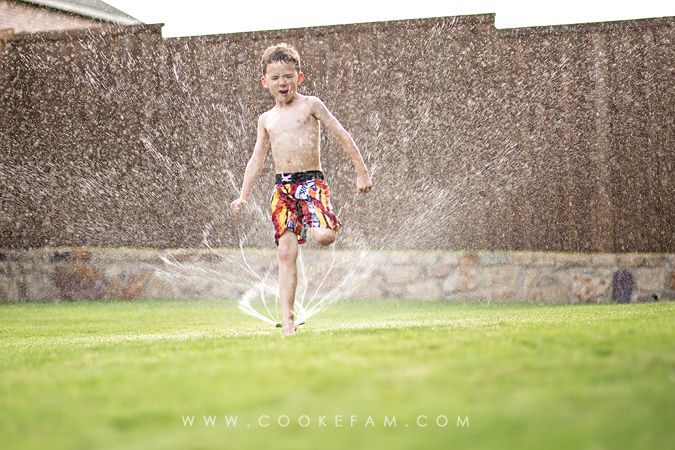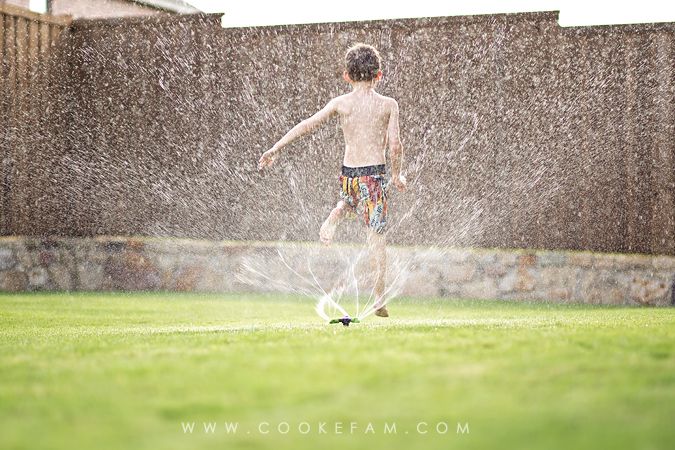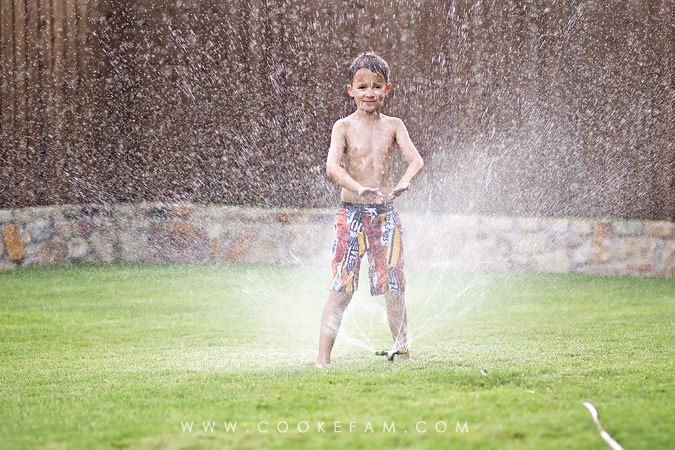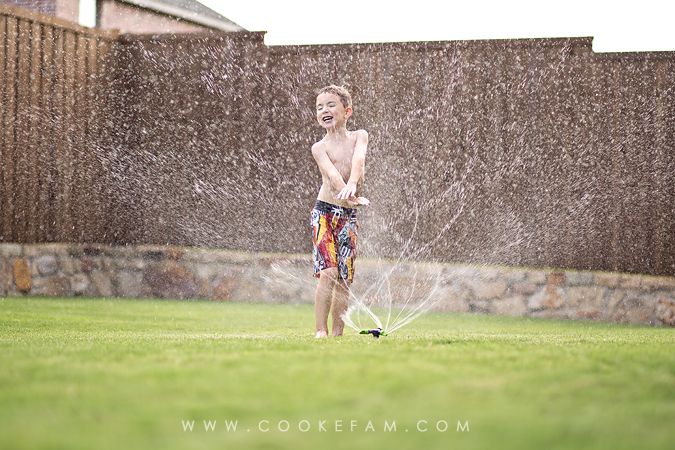 It was pretty cloudy but the sun peeked out every once in a while and gave a different feel to the photos.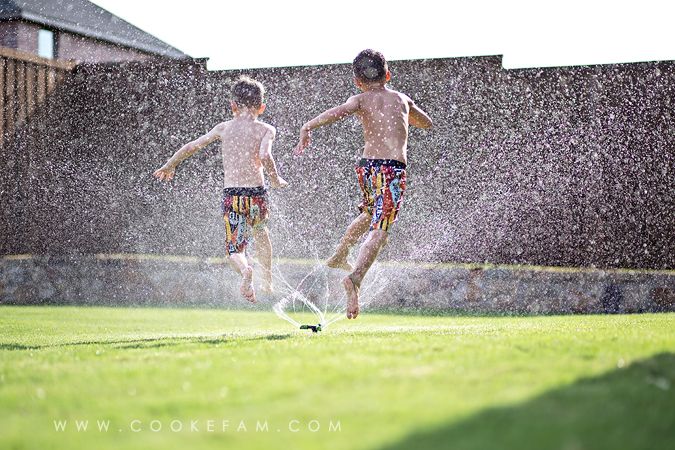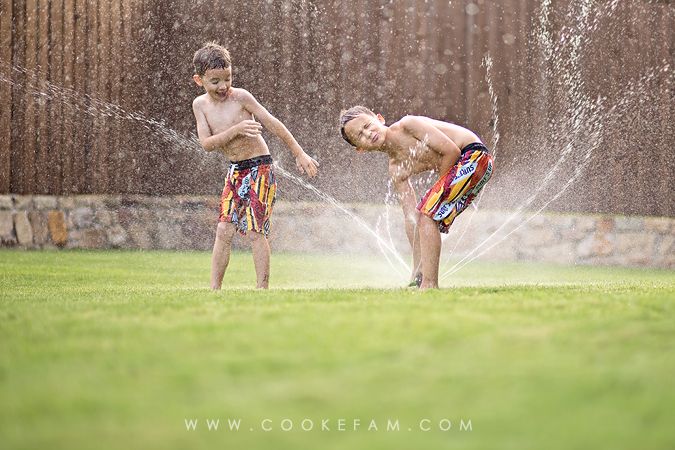 This is what it looks like when you stop it from spinning...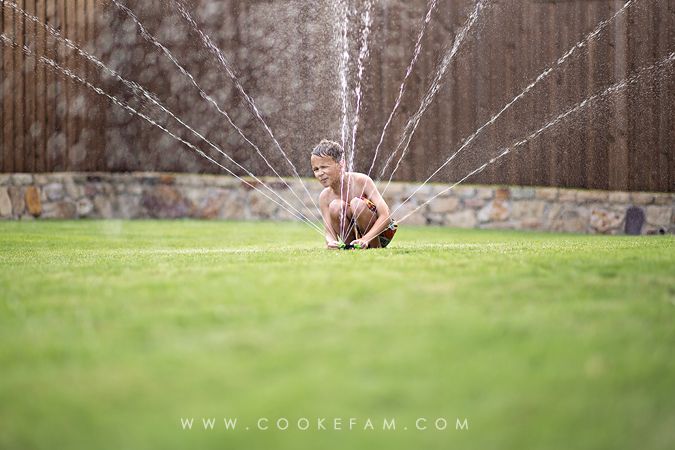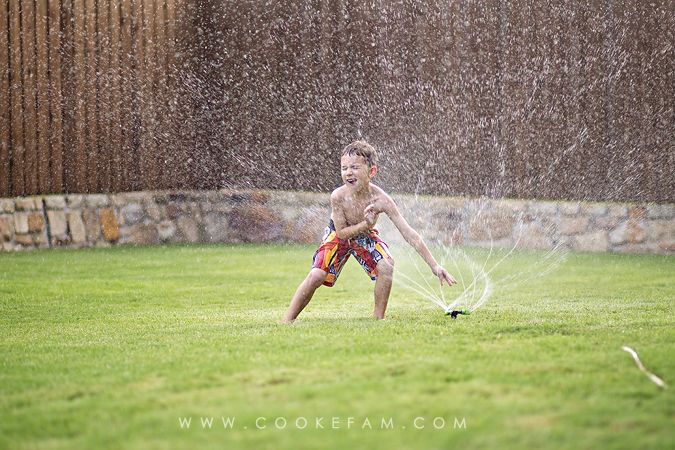 Ethan dragged the sprinkler over to the swing set for a while.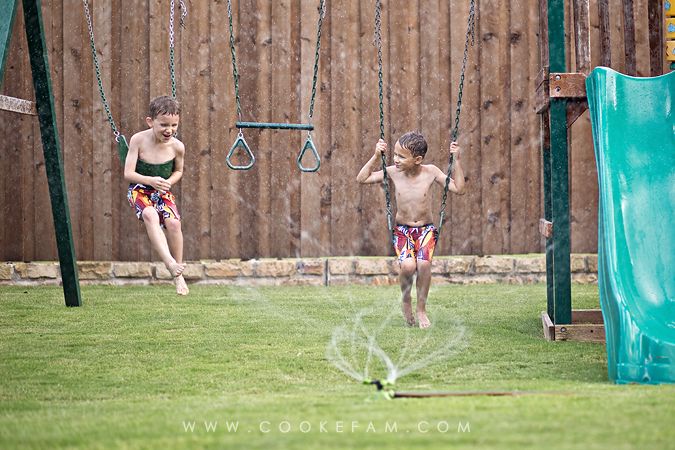 Duke was outside with us too. Generally he wants to be where we are.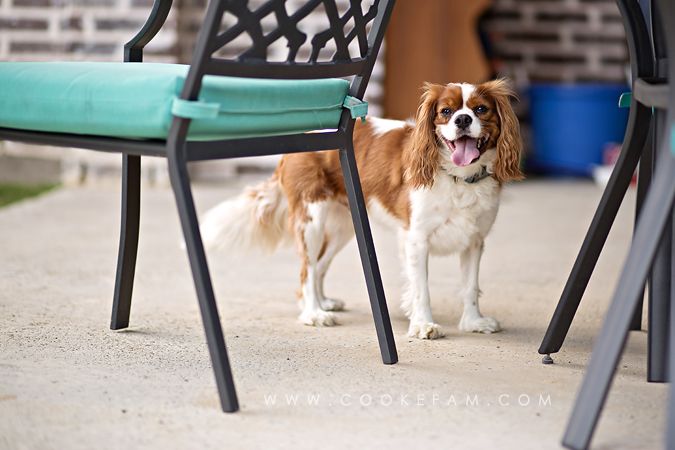 Ethan twisted Logan's swing up as much as he could...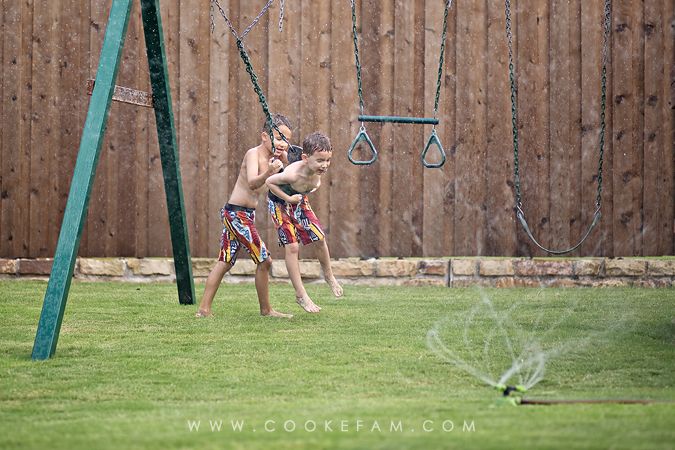 ...and then let it go. I remember doing this as a kid. Some things never change, do they?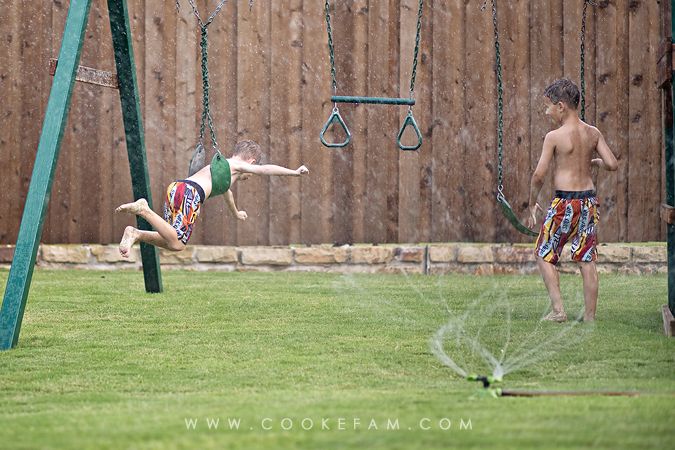 Next it was Ethan's turn.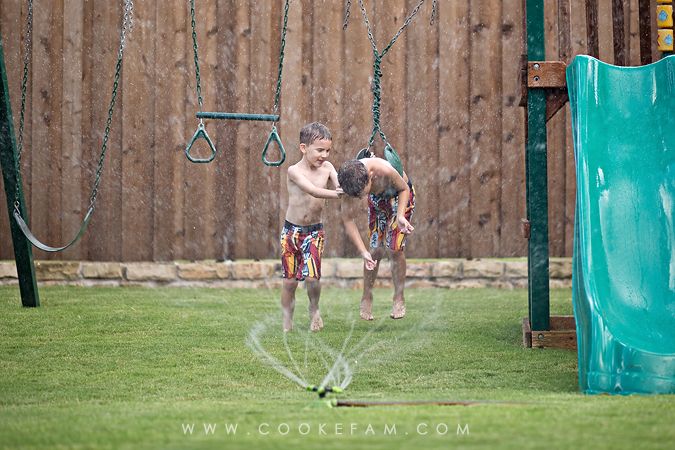 I can almost hear their giggles and shrieks again looking at this photo. I'm glad I caught them both laughing. After this I went inside to cool off...I wasn't getting wet so it was hot for me! But the boys stayed out for quite a while longer. The sprinkler never fails to entertain for hours.