Logan's 6th birthday was last week. We always do a donut breakfast for birthdays and the pink glazed ones are his favorite...
I loved how Ethan was excited for Logan's birthday too. He asked to take a photo with the "birthday boy." Cuties!
Still shy about having "Happy Birthday" sung to him!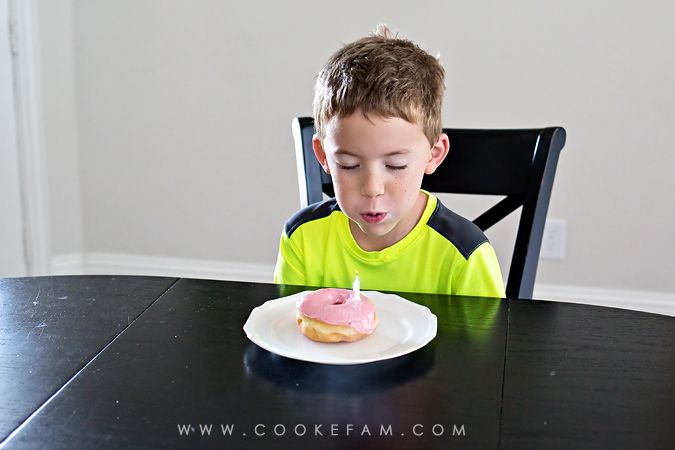 Sometime shortly after breakfast, Mimi and Pop called to Face Time Logan and sing to him too. You can tell by his face that he's not thrilled by that at all!
Right after breakfast we headed out to the YMCA to meet up with friends for a quick workout...and then swimming at our neighborhood pool! After we were thoroughly worn out by swimming, we picked up Casey from work and went to Petra together for lunch. They have some of the best queso, which is one of Logan's favorite things, so it seemed appropriate for his birthday lunch. I guess I stopped taking photos after we left the house that morning! But, it was such a fun day with friends and family all celebrating our Logan James turning six!