We've known what the boys wanted to be for Halloween this year almost as soon as it was over last year. They are still really into Star Wars so it was a no-brainer.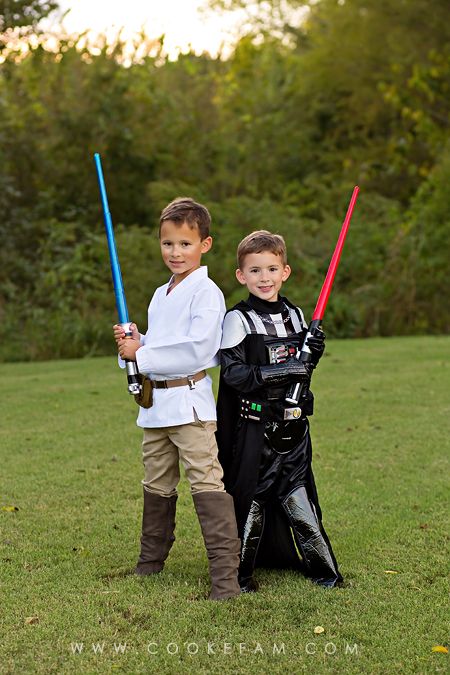 We didn't get down to specific costumes until last month, though. Ethan was very particular about being Luke "in Episode IV." A quick search on Pinterest yielded plenty of ideas and we were able to get his costume together pretty easily. I really love how it turned out!
Logan wanted to be Darth Vader...and there's only one costume for that, so his was even easier! He did have a helmet (you can see it in one photo below), but I convinced him to set it aside for the photos so I could see his face!
As is usual with our costume photo shoots, they actually really enjoyed it! But their favorite part was when I let them duel...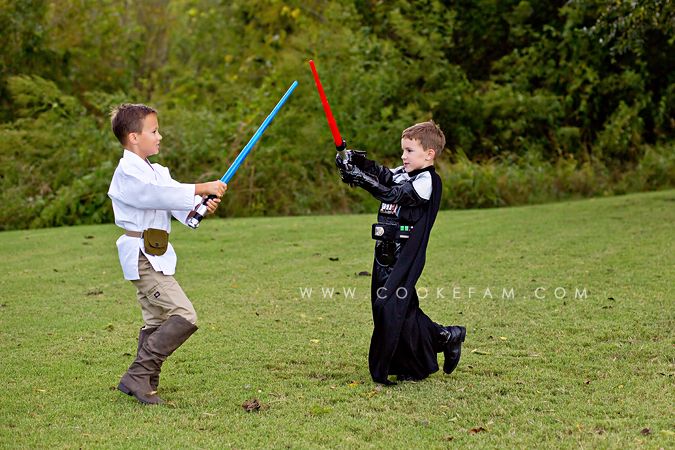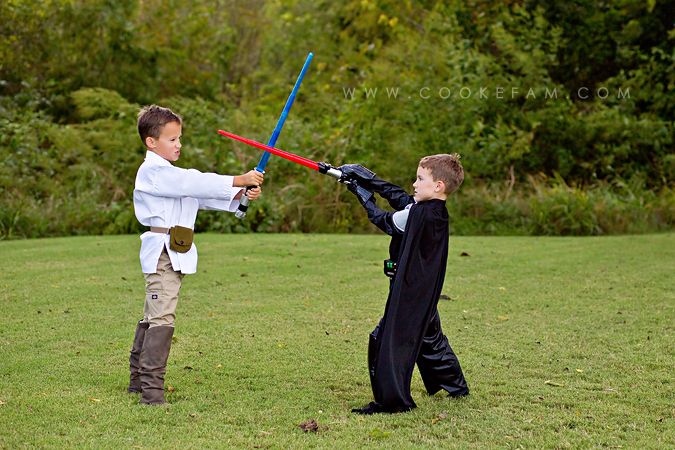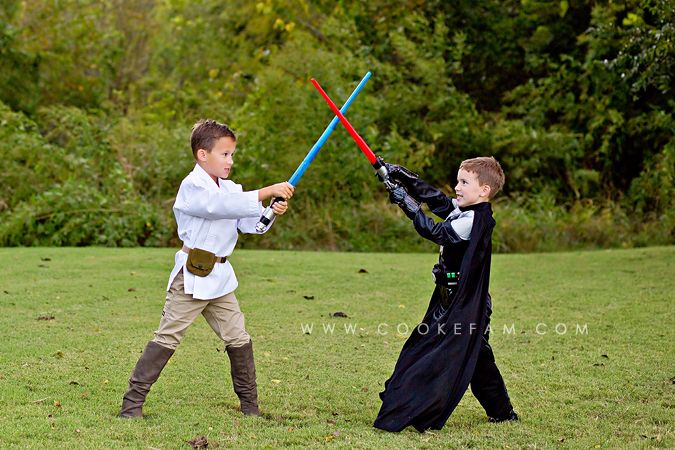 Darth Vader could not resist using the force to choke Luke...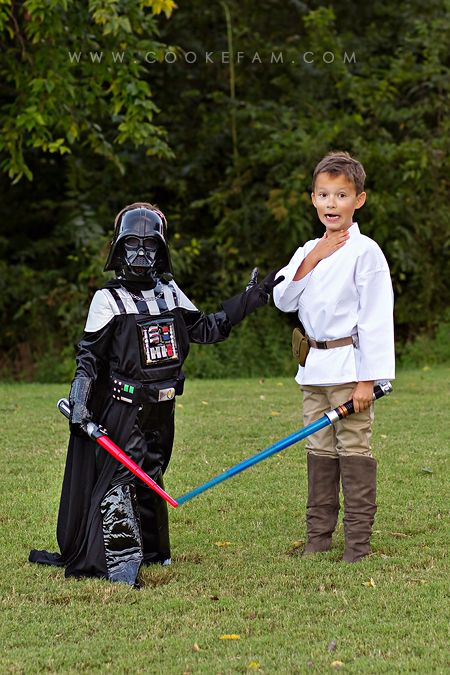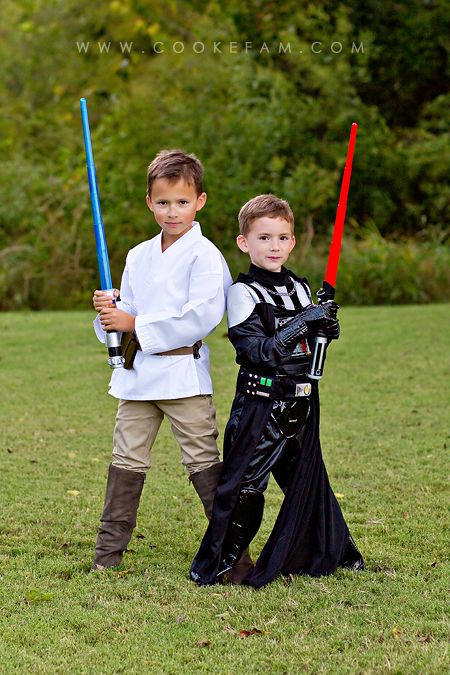 One is on the Light Side, and one is on the Dark Side, but they are just two cuties to me! Halloween night, here we come!