Ethan's soccer team this fall has been really fun to watch. And Ethan has done really well...we can see his improvement over last year and also some improvement as this season is rolling along. If sweat is any indicator, he's been working really hard! Actually, he sweats at the drop of a hat, but he really has worked hard.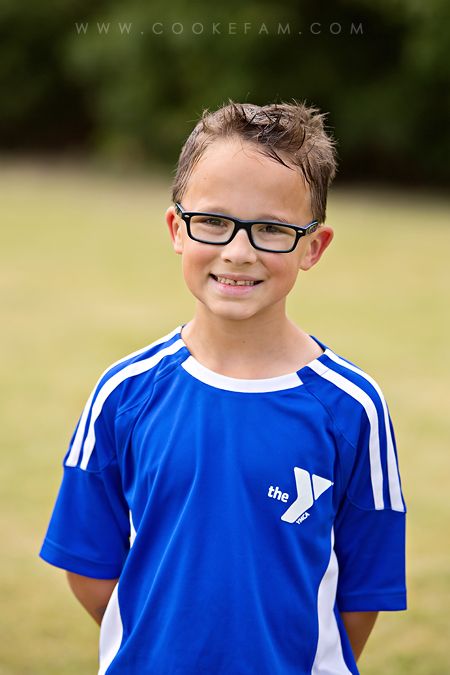 Working hard does not mean he hasn't had any fun...he is still a goofball!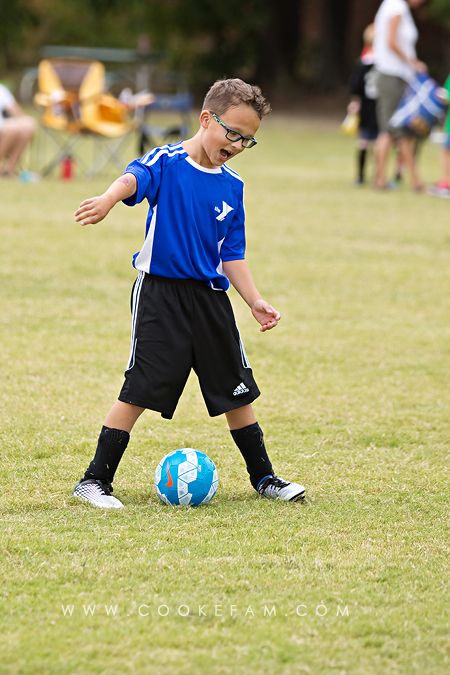 Although he and Ashton maintain great focus during the games, warm-up and other times are a different story...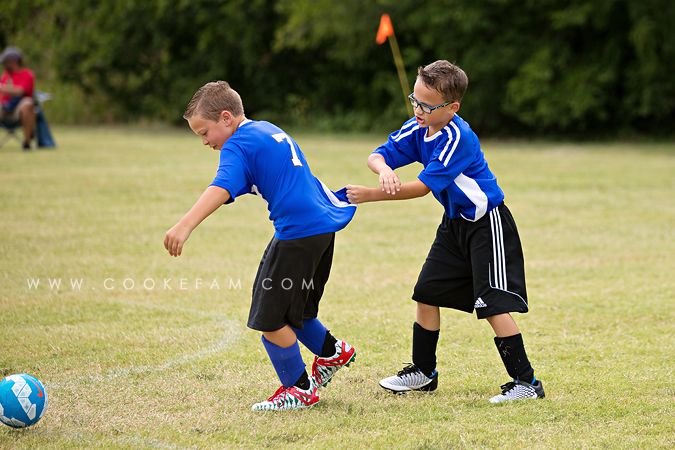 Ethan has the same coach as last year, which was awesome...we really like him a lot. He's great with the kids and does a great job of teaching them and showing them how to just have fun.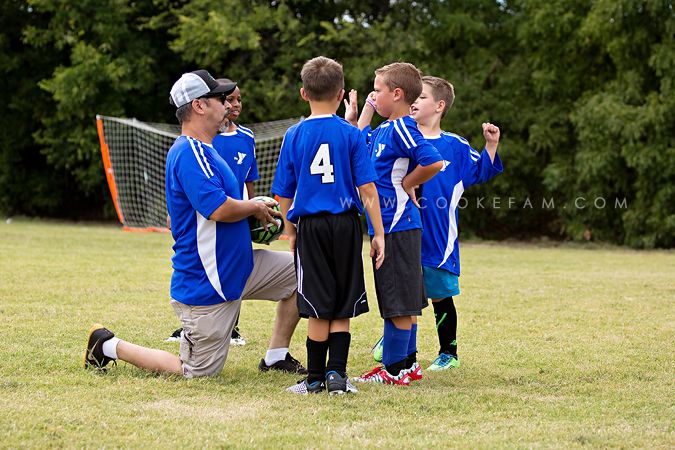 He is so cute with his smile right before the pledge.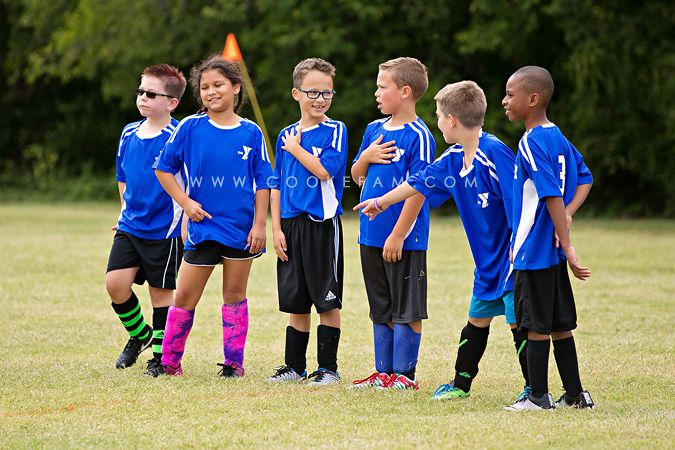 If anything is clear about these photos, it's that Ethan is totally capable of focus. Not that we didn't already know that.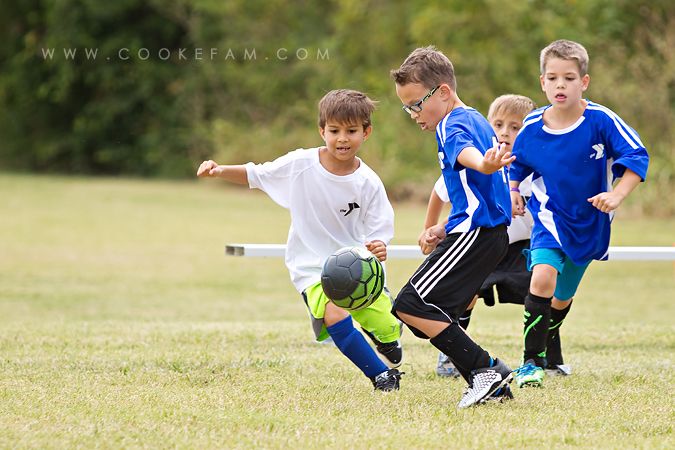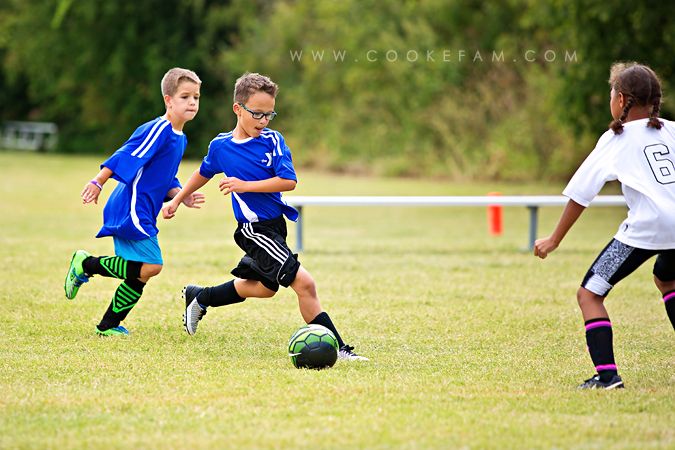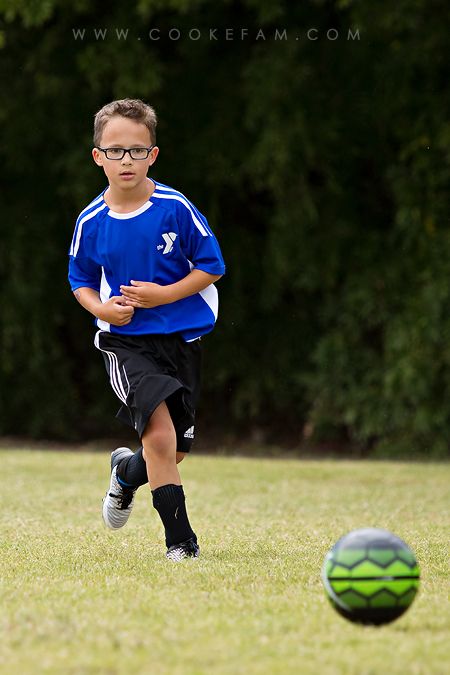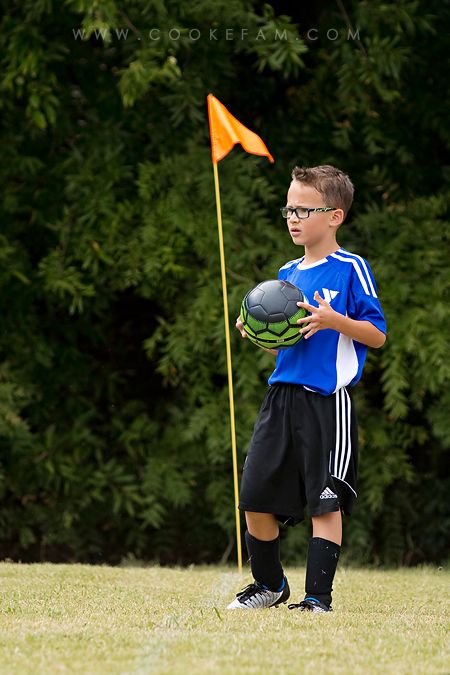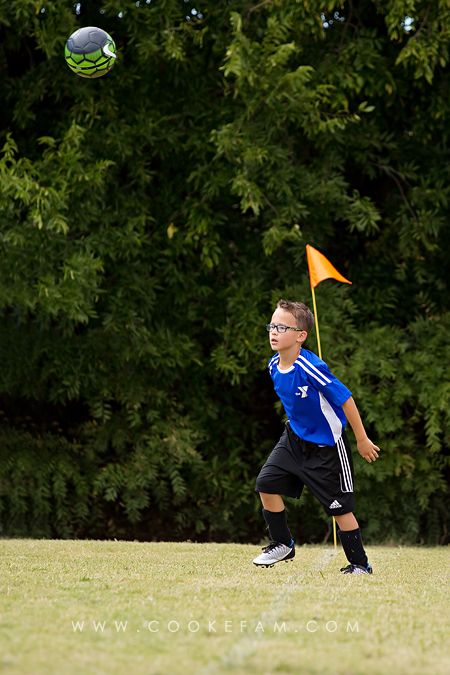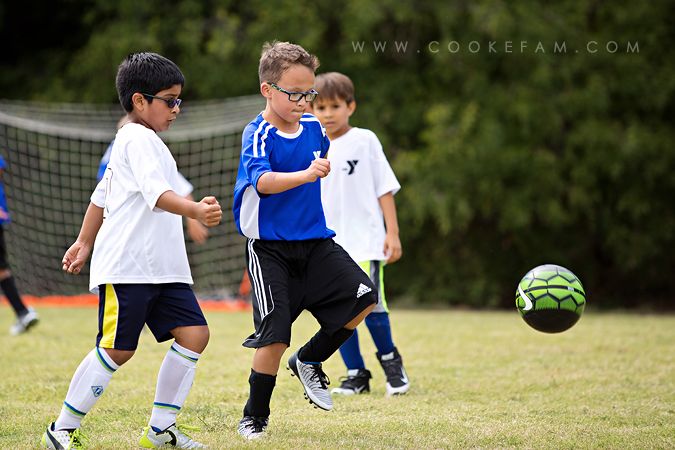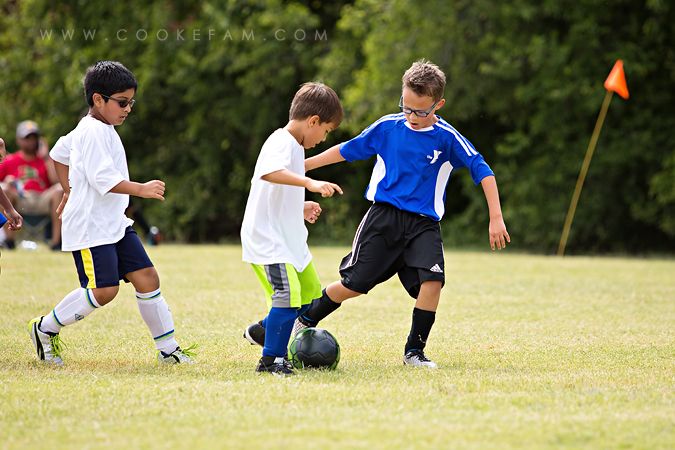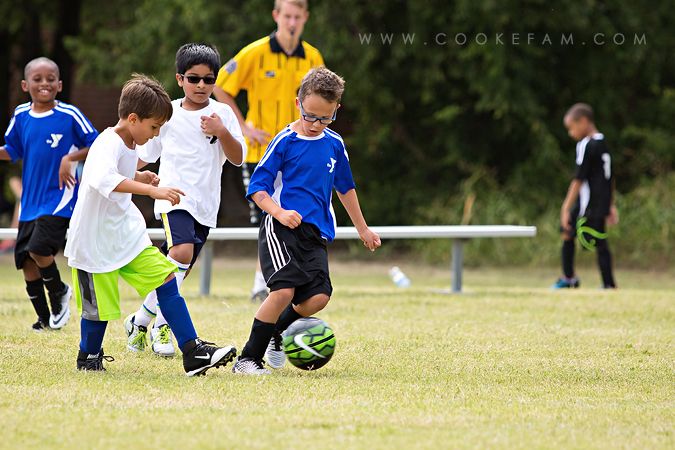 He really has improved on knowing where to be and what to do. He looks serious in all of these photos, but he totally loved it.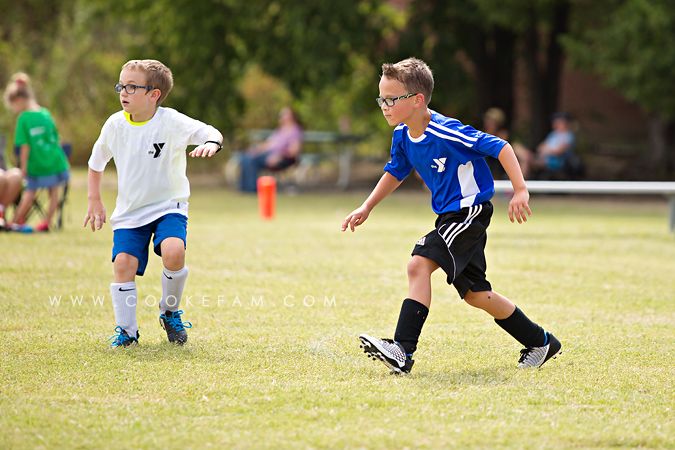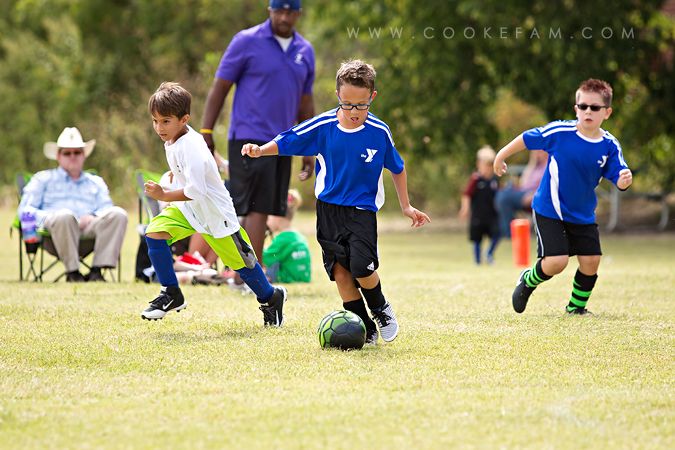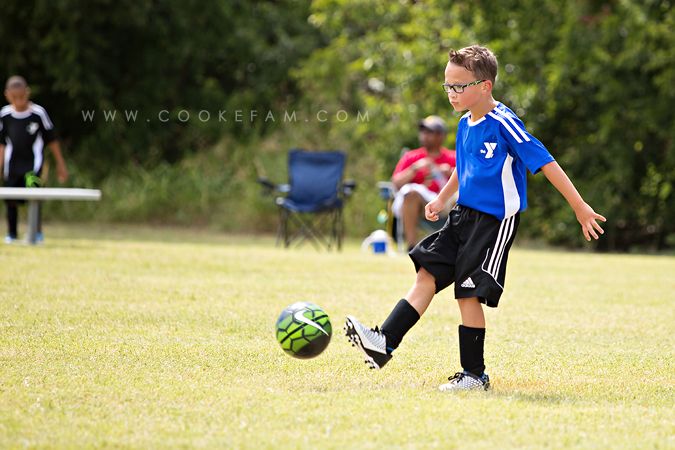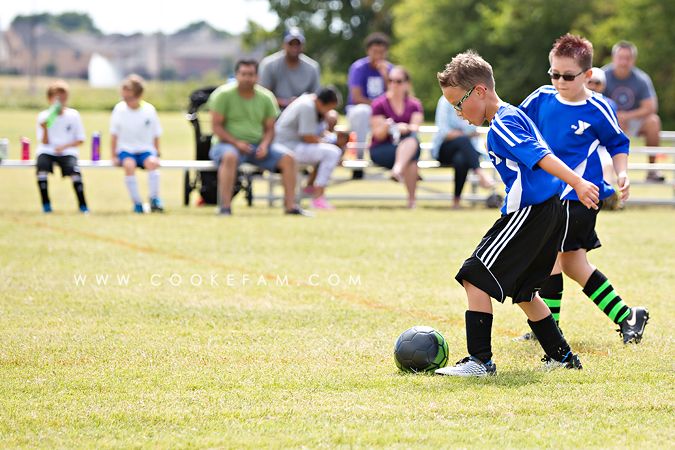 This season, the team actually has an idea of what to do...the kids even direct some plays. Ethan is not shy about asking for the ball!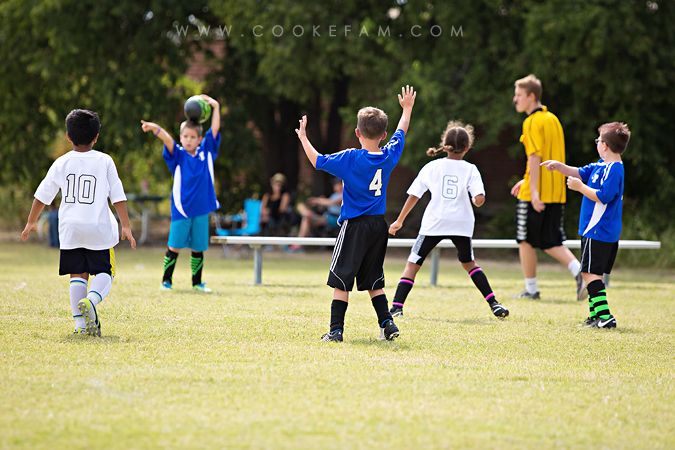 He doesn't take as many small breaks this season. The coach keeps the same group in for a whole quarter. So each kid ends up getting a break for one quarter, usually. Ethan sits and watches the game...and I have to remind him to drink his water!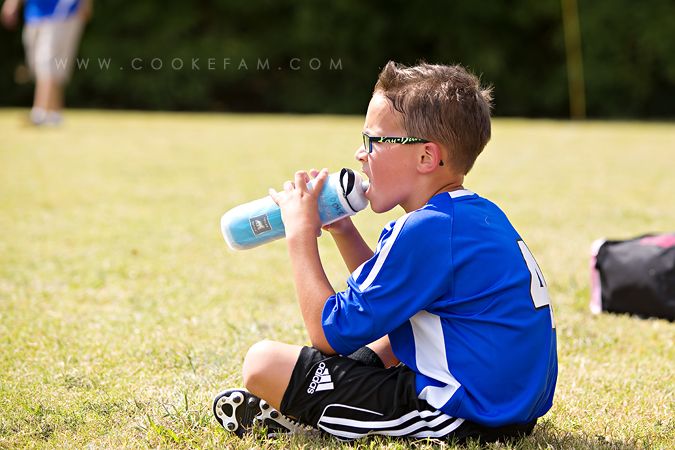 That's the smile of a kid who just played a great soccer game!