Just when I thought we might skip looking at Christmas lights this year, the boys insisted. Not that I mind...I thought they might be tired of it. Apparently not!
We always go kind of early in the month and always on a week night to avoid the crowds. The neighborhood we visit is pretty popular and one time we didn't follow those rules and got stuck in a little traffic. It's more fun when you are free to move at your own pace. I tend to avoid crowds when possible.

Again, the boys wore some Christmas PJs of their choosing. And the Christmas light necklaces that mom and I got for them a couple of weeks ago at Decorator's Warehouse (aka Christmas Wonderland).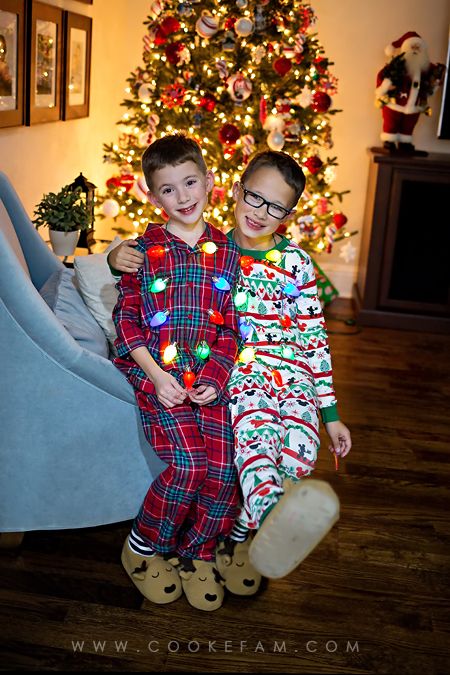 I didn't take very many photos this time. Just a couple to capture the evening...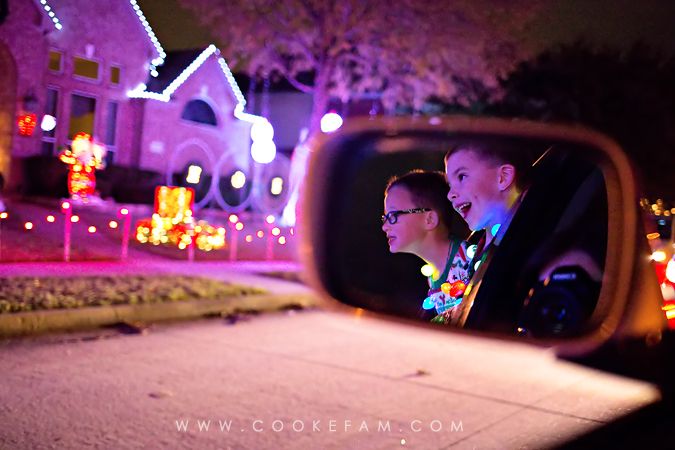 They wanted to have the windows rolled all the way down the whole time...and it was actually really cold that night (it isn't always cold around these parts). So, we had the heater blasting so they could have their windows down. Crazy. But we all had a great time.