I have several Christmas photo traditions...and taking some of the boys in front of the tree is at the top of the list. It's a keepsake I have of every year.
Duke just could not stay out of the photos. Nor could he keep his tail still enough to not be blurred by my lower shutter speeds.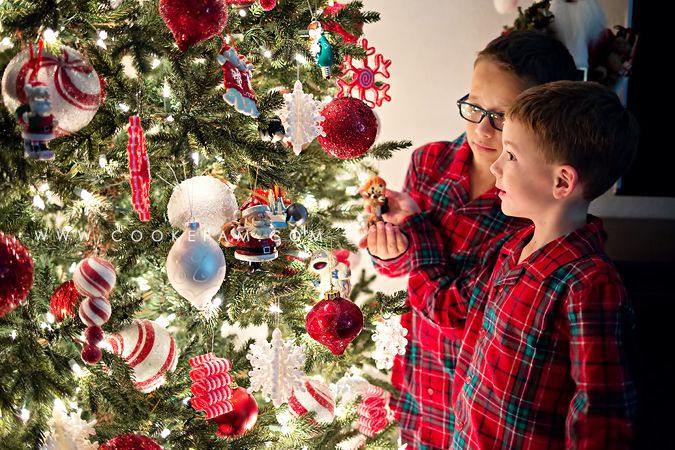 I also included the fireplace. I have a few new decorations there this year and also, we love to sit there and enjoy it.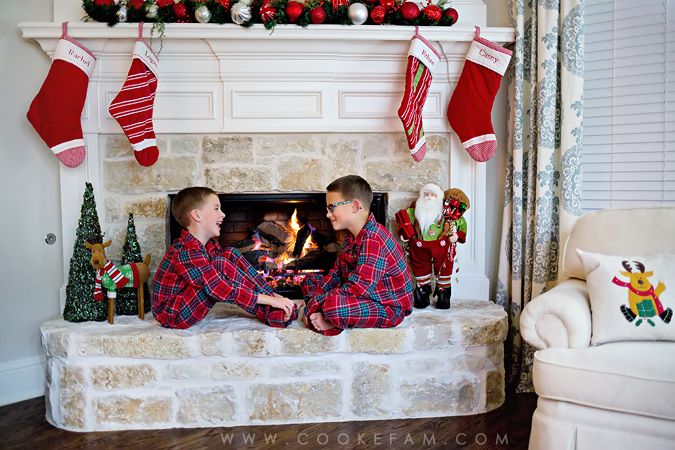 And we have TWO trees this year. This one in the foyer is new and hold all of our photo ornaments. I love it and those two cuties on the stairs.