Our Christmas activity for today was to make snowball cookies...a favorite! But that morphed into a few more unplanned activities as well. But first, cookies.
Ethan was supposed to be reading the recipe, but I caught him sneaking chocolate chips. At least it looks like he shared with Logan.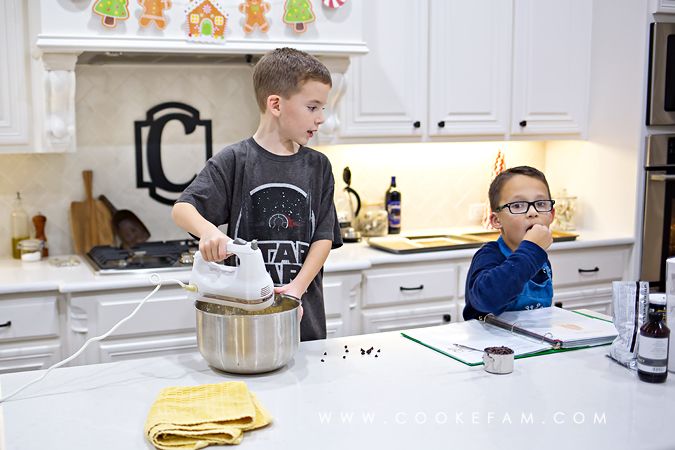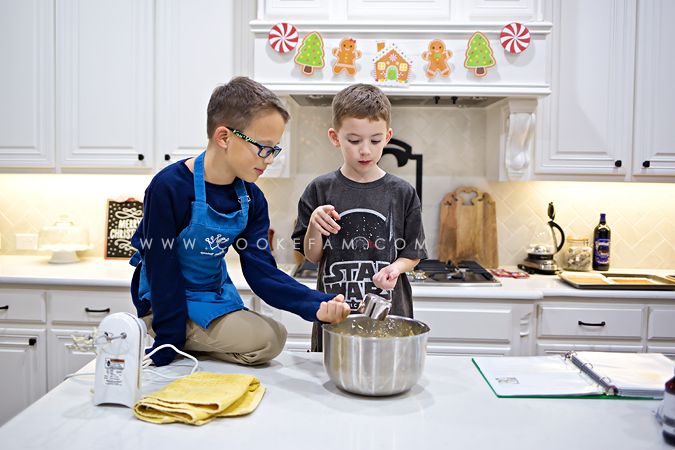 They always take turns with ingredients and mixing. We baked these and then left them to cool. And we went to the library on a whim because Ethan wanted to look for books on the Nazi invasion. Haha! He read an I Survived book about the Nazi Invasion and wanted to know more. So off we went.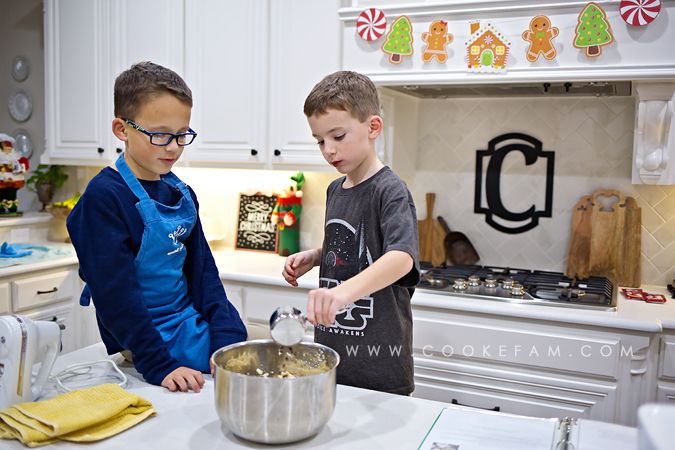 After a good while in the library, we walked out with 20 books. And not one on the Nazi invasion! Ha! But they each had picked out several other books that interested them. Star Wars for Logan and several fiction series for Ethan.
I had in the back of my mind to go look at the Frisco Square Christmas lights after we finished up at the library. I knew it would get dark while we were in there. My plan worked perfectly.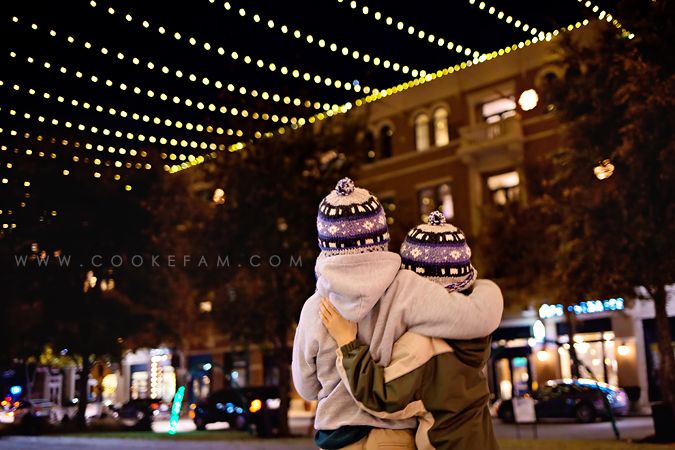 The lights are set to music they have coming from speakers all around the square. They are really quite neat...and hard to capture in a photograph. They are way more impressive in person. We had a lot of fun walking around the square and enjoying the lights.
When we got back home and unloaded our library haul, we rolled our cookies in powdered sugar and dug in! They are so good!