This was a new activity for us this year and the boys totally loved it. They were with me when we bought the modeling clay at Michael's a while ago, but I told them it would be a surprise when we used it. They were so excited to see it on the coffee table today for our snowman craft.
I just happened to find little "snowman kits" at Hobby Lobby on sale (50% off) that had the stick arms and nose. (Before I found the kits, I was planning to use real sticks and candy corn.) We already had the buttons, the ribbon for the scarves, and the googly eyes.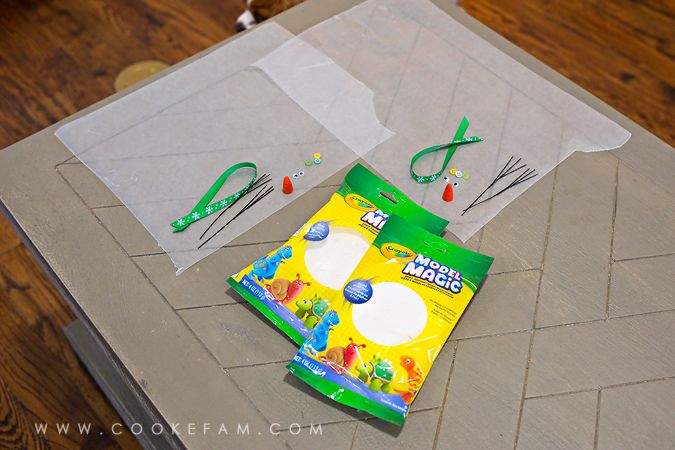 The magic model clay is really easy for kids to work with, so I didn't have to help them at all. And it dries a little after you leave it to set up. Perfect for sculpting.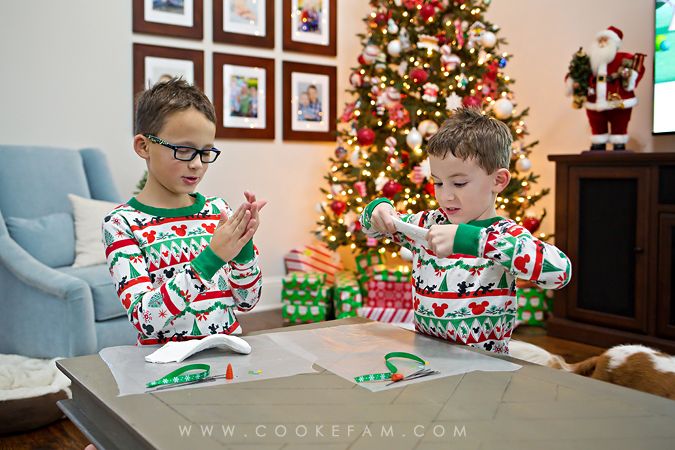 Duke wanted to know what was going on and if there was food involved.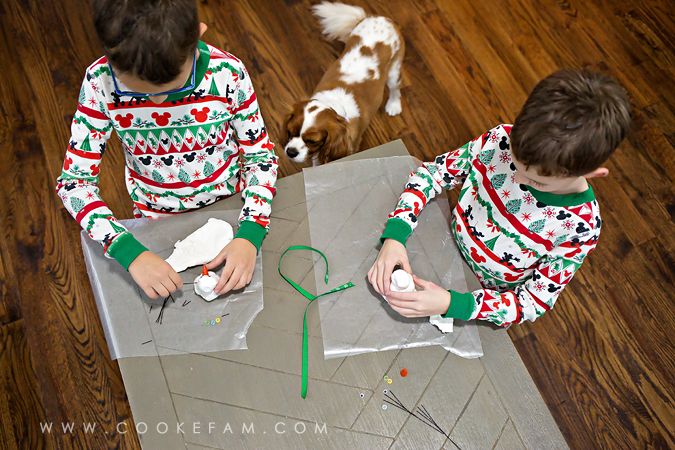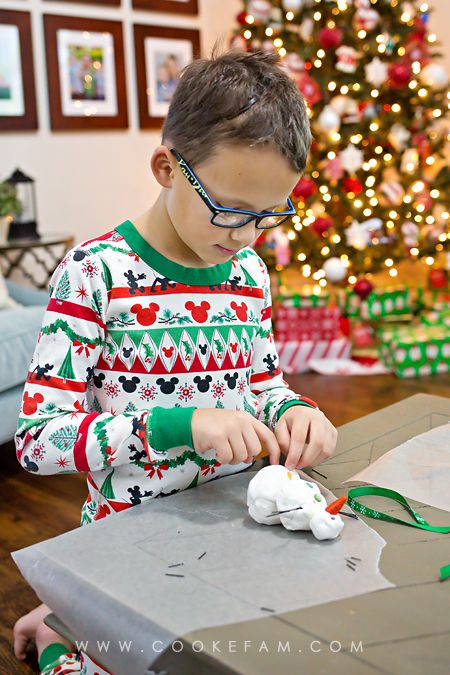 Ethan wanted me to cut his stick arms a little shorter so they didn't poke through the other side. Then he used the scraps to make an "E" on the bottom of his snowman.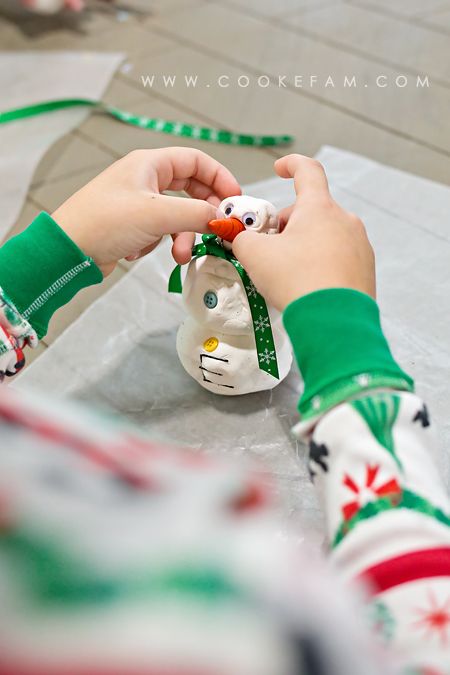 Logan started out having a little trouble rolling balls, but then he got the hang of it.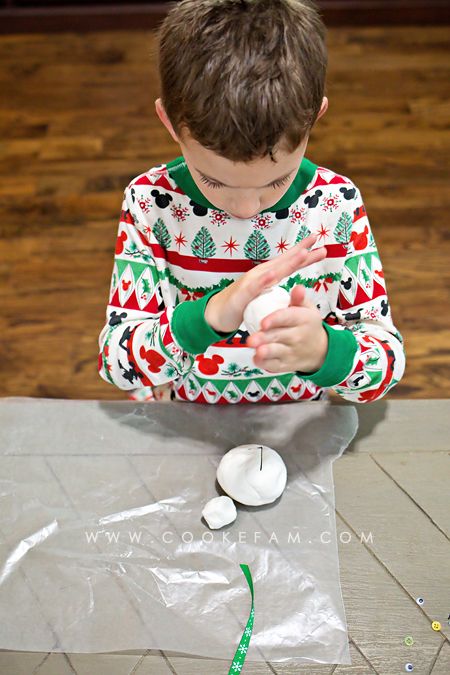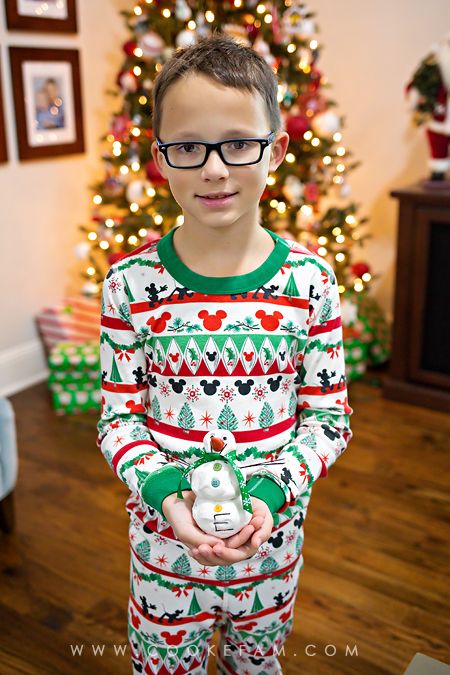 We put their two cute little snowmen over by the gingerbread houses. (Logan's snowman is holding a snowball!)