Well. We just put up our outdoor Christmas lights....today. It's something I usually like to have done before December, but it didn't happen. However, the boys helped again this year and they were even more helpful than last year. Seriously, with their help, it took under an hour to get it done.
Side note: this is one of those times I appreciate having slightly older children. Sure, I loved (loved) them as babies, toddlers, and preschoolers. But, there is sweetness to every stage. And perks. Having them joyfully help with things such as this makes it not as much of a chore...and it was actually a little fun.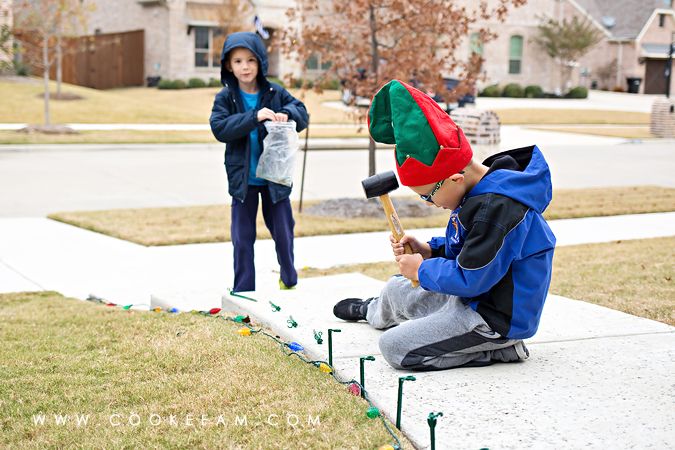 They each took one side of the yard and were responsible for setting out the stakes for each light, hammering them in, and inserting the lights. True, it took them longer to do it than it would have taken me, BUT, while they were working on that, I was able to get up both inflatables, the LED light projectors, AND run the extension cords. It was awesome.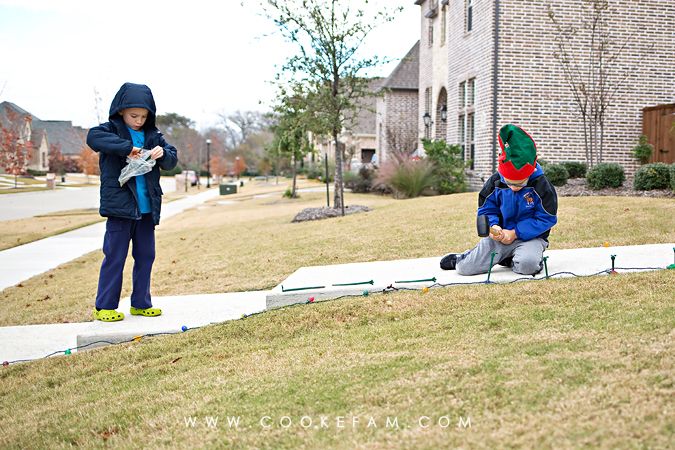 Plus, my least-favorite part of doing Christmas lights is securing the stakes...and they loved using the mallet. So win-win.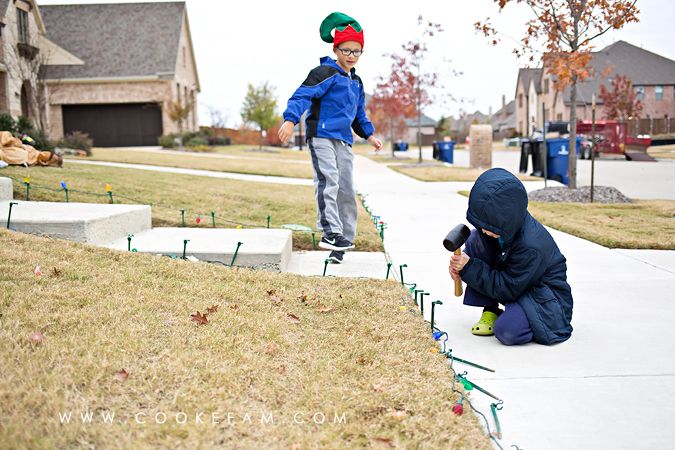 They had to keep passing it back and forth, which they actually did with no problems.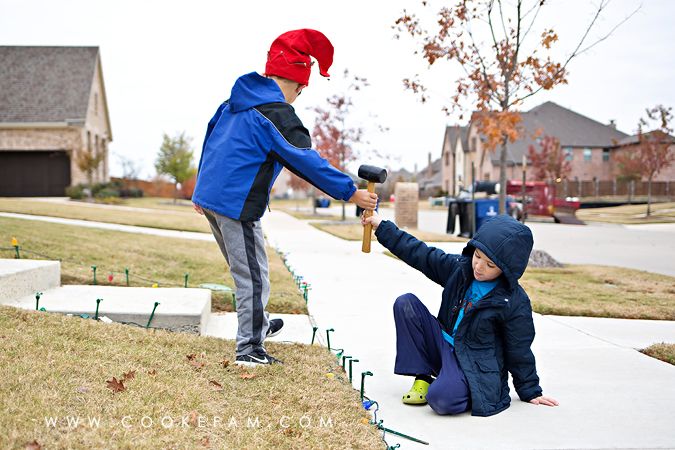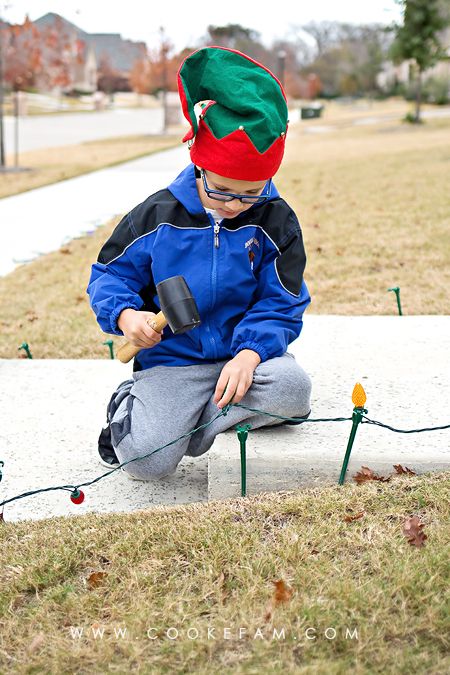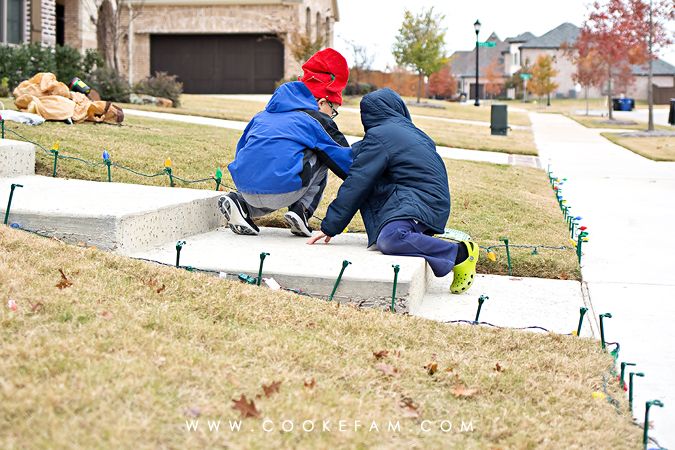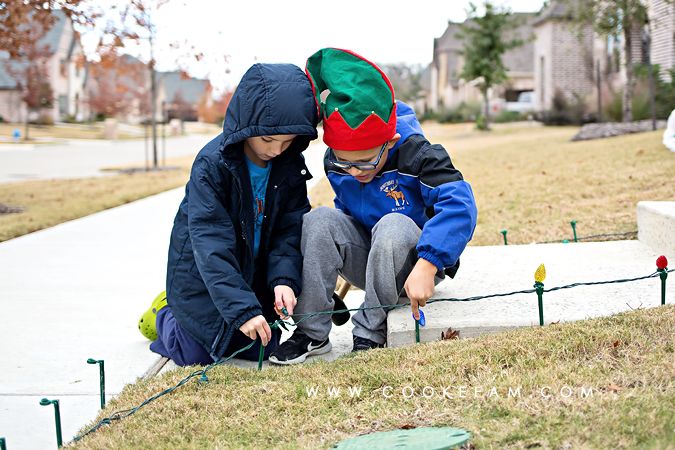 Toward the end when they were done and I was finishing up with the extension cords, they even pulled out the old fall annuals that just died last week and were looking terrible in our flower beds. So, it's been a good day for getting things done! Let's hope they are this eager when it's time to take these all down.