We are getting our mileage out of the boys' Harry Potter costumes. Not only do they play with them at home with regularity, they used them to dress up for a Harry Potter event at our library last Thursday. My friend, Christina, had told me about the event, but what really sold it were the posters on the end caps at the library itself. Ethan spotted one on our last trip and asked if we could go. Our friends went as well.
Logan chose to wear his new Quiddich robes that the boys got for Christmas. And crocs for both of my boys. Sigh. Shoes are simply not something I will choose to argue with them about...unless a special pair is required for a certain activity.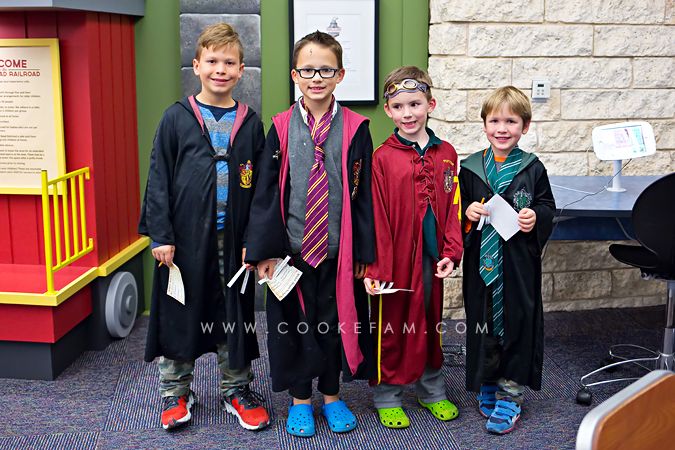 The library had several activities set up for the kids to do. One was a scavenger hunt - they had to go find things like a broomstick, etc. And mark it off their list.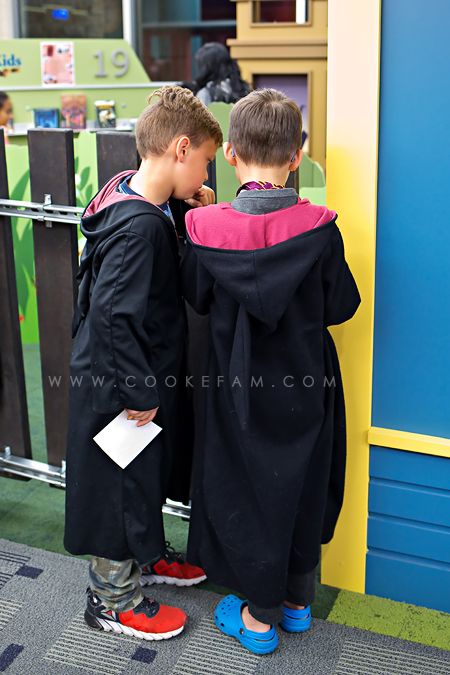 Give this child a checklist and he is a happy camper. He is my son for sure.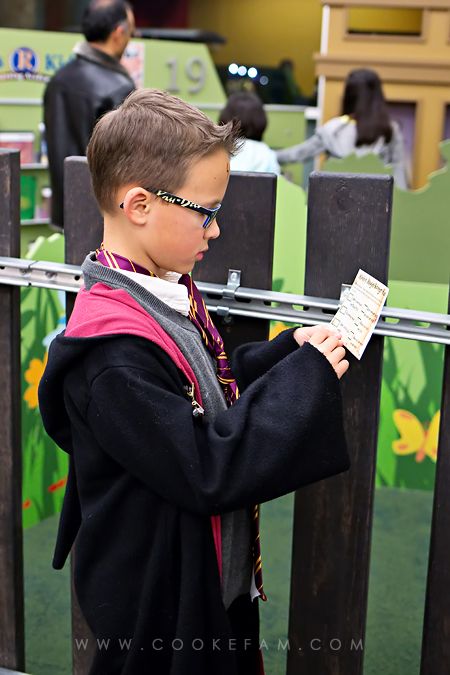 They also had Professor Trelawney handing out fortunes to the kids.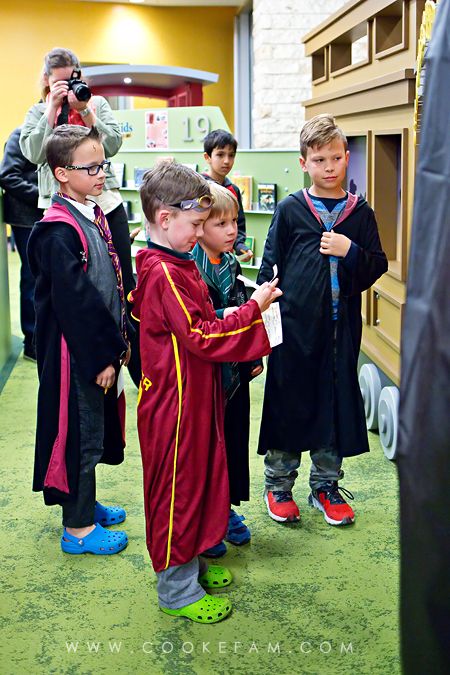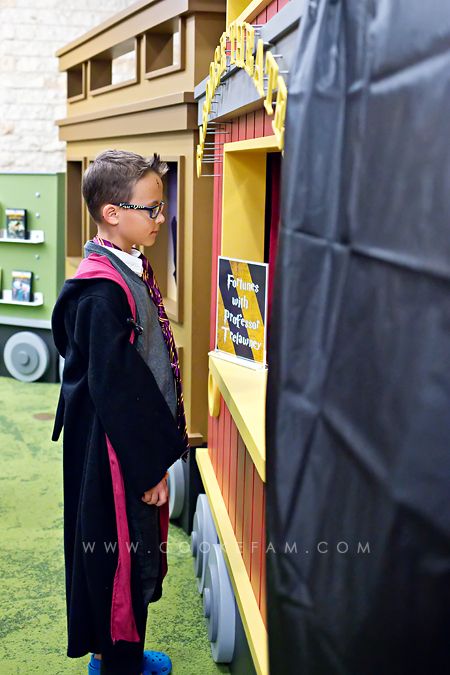 Inside another room there were several tables with activities. There was also a Butterbeer station. The younger boys decided to give it a try. Looks like Brennan was not a fan!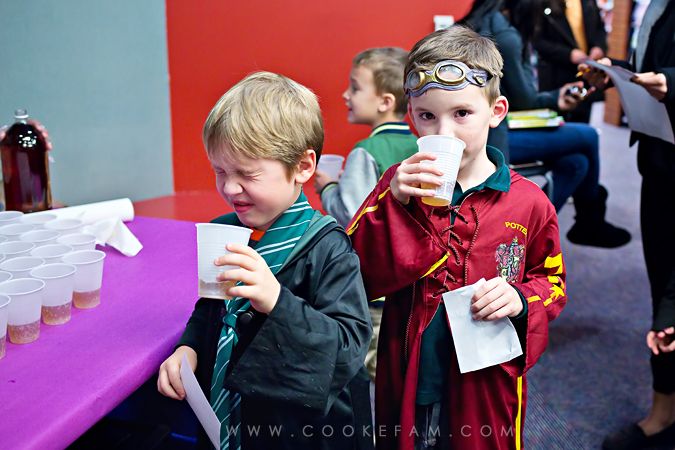 And Logan wasn't either! Haha! At least they gave it a try - the big boys didn't even want to do that.
The younger boys also designed and colored their own crests. Logan did a section for each of the Hogwarts houses.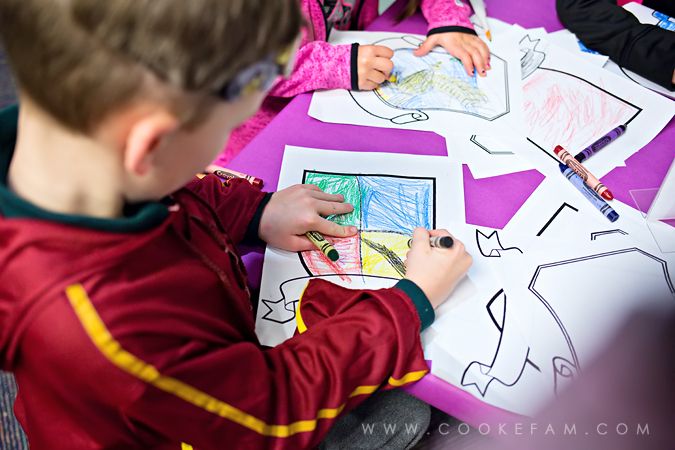 They all made their way back to the tables and played with some blocks at one point. I think some of the activities were too crowded and they just wanted to play with each other anyway.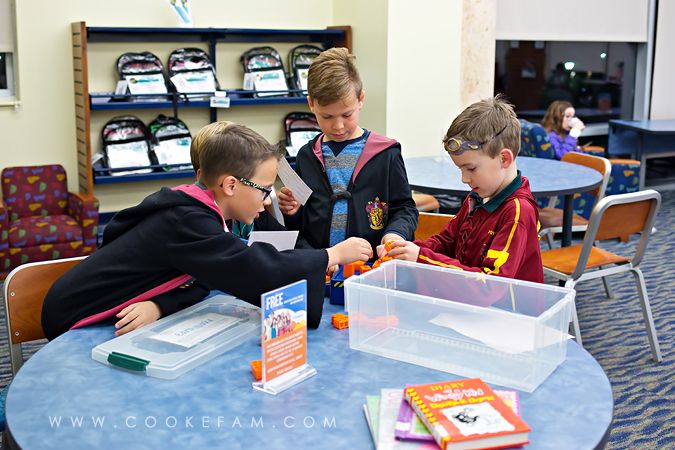 Christina took a photo of the boys and me for us. The boys barely stopped playing and running around long enough to do this.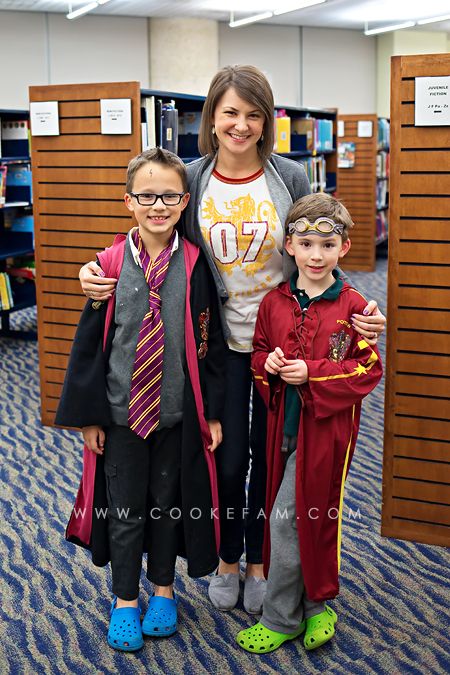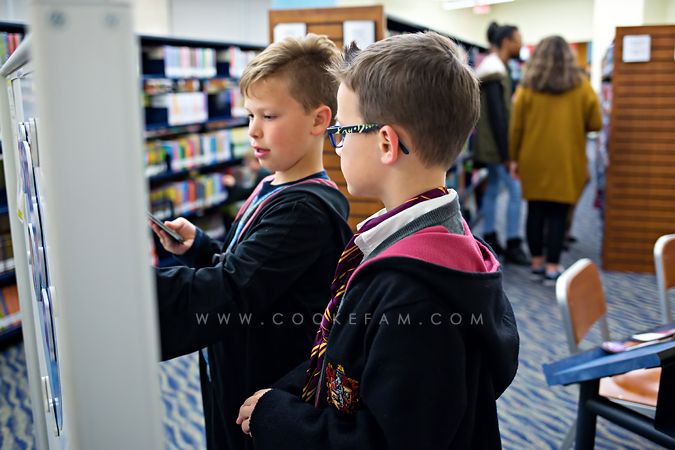 While you're in the library, you might as well have a look at some books...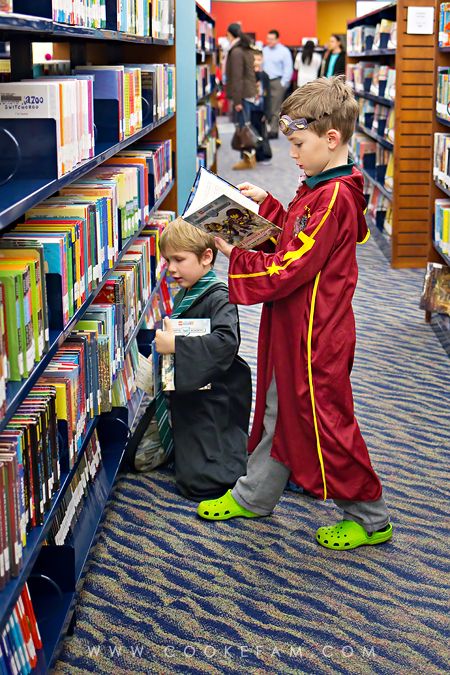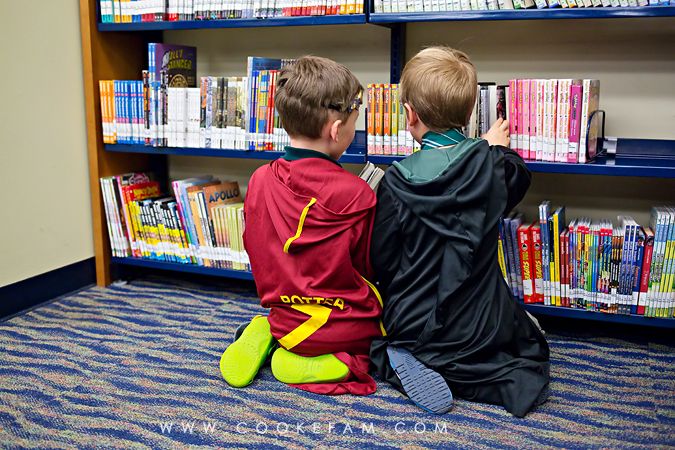 They cannot resist playing with an iPad. Christina and I (thankfully) had the presence of mind to check what they had done on the iPad and we deleted three videos they had made.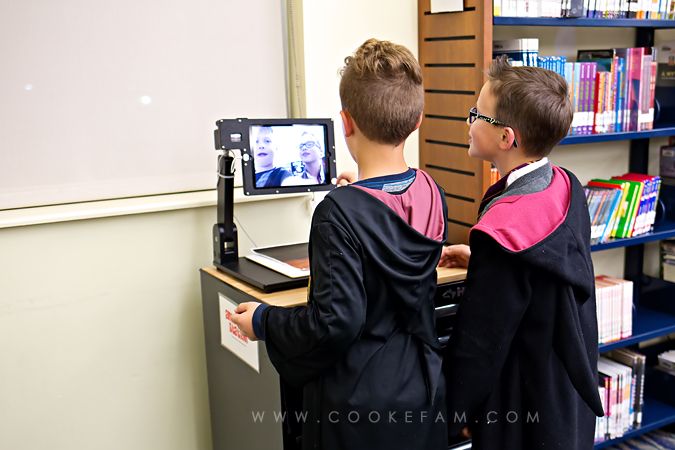 In all honestly, this was a wild night. The event started at 6:30 on a weeknight. That's right about when we winding down for the night on a school night. Logan is usually in bed around 7:15 and Ethan has lights out at 8. And this time of night is not known as their best time of the day, especially after a full day of school. Friends and fun activities keep them from melting down completely, but they only amp up the craziness factor. So, while Christina and I were struggling to keep these four from feeding on each other's energy and going totally rogue in the middle of the library, we did all have fun.
There were quite a few people at the event, which added to the chaos. At least our children were not the only crazy ones. And ours were not the loudest and rowdiest either!