When we moved into our house...no, actually, the first time we viewed it while house hunting...we hated the front door. Someone had put one of those gel stains on top of the original stain but had not done any sanding or prep-work beforehand. So, the door was peeling and very splotchy in color. It looked terrible. And for months now, it bothered me every time I looked at it.
BEFORE: It doesn't look so bad from far away, right?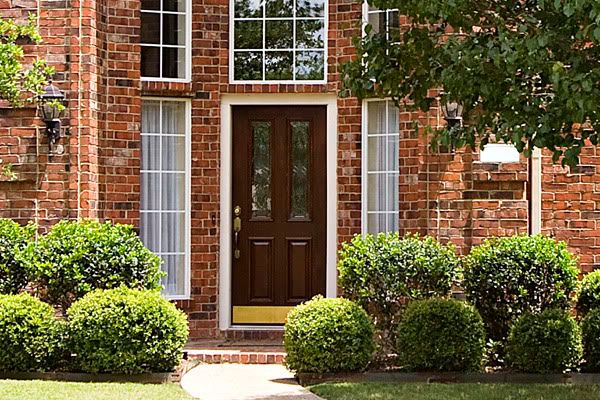 BEFORE:
Here is a closer look from a picture I took at Christmas. You can sort of see the uneven color and peeling.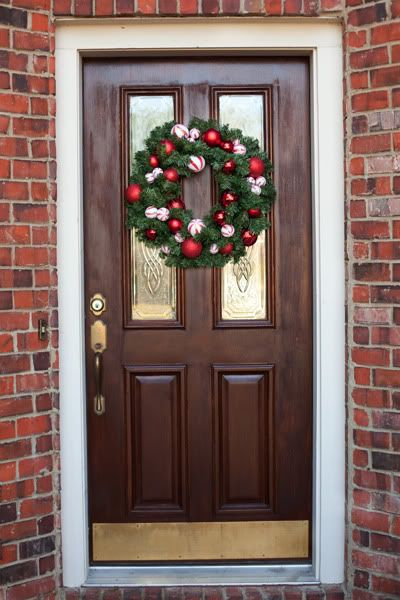 For numerous reasons, we have plans in the future to replace this door entirely with an energy efficient door with a factory paint finish, but we're not ready to fork over the funds for that yet. So, last week I decided I'd had enough and painted it. We were already doing about 500 projects around here and getting ready for our big paint day on Saturday, but I figured since I was sanding and painting everything else, I might as well do the door while I was in the mood. I like it SO much better now even though my paint job is far from perfect.
AFTER:
(I have no idea why the right blinds are closed, but it's really bothering me when I look at this picture. Now, since I've pointed it out, it can bother you too.)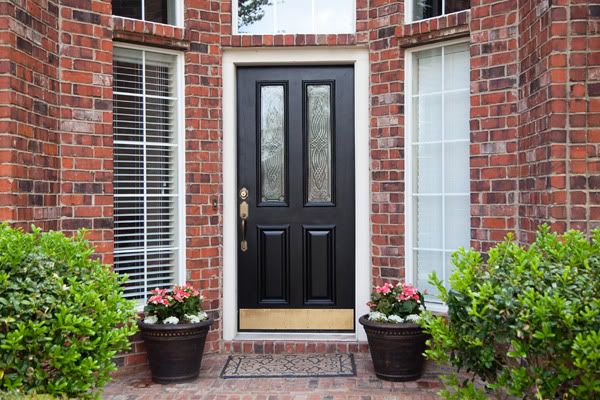 Yesterday Ethan and I added the potted flowers for some color so our entrance is more welcoming and not quite so cringe-worthy...at least for me.