There's nothing like getting down to basics when you have your 22 month old help you plant flowers. Instructions you didn't think of suddenly pop out of your mouth: "No, honey...please don't pick off all the petals." or "Please don't throw dirt on mommy. Actually, please don't throw dirt at all right now. Thank you."

But actually, I am continually impressed by how well Ethan can follow instructions. He was so interested in helping me and really seemed to concentrate on what he was doing.

Here's the busy gardener-in-training. So busy that I couldn't get him to look at the camera.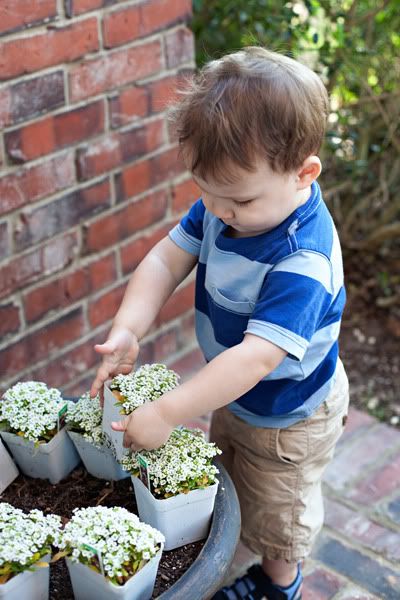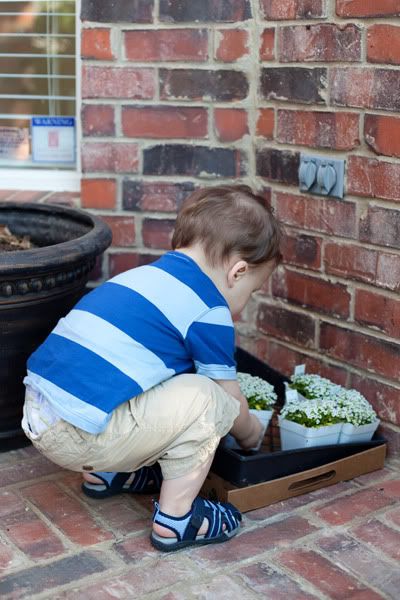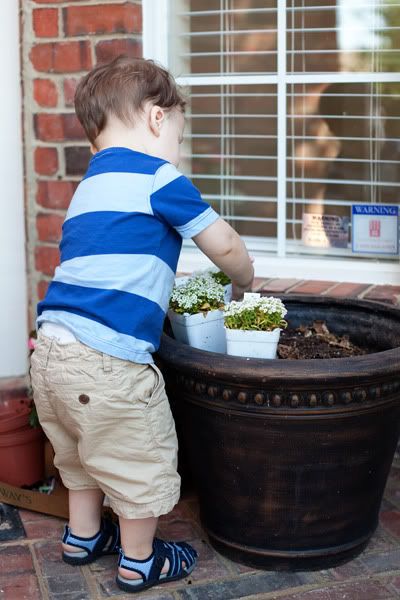 And here is our final product:

The beautiful pink flowers are actually a cultivar of begonias, believe it or not. I had never seen this particular cultivar before. It is called Rieger Begonia. The tiny white flowers are Alyssum.

We don't have many flowers in our garden, just mostly evergreen shrubs and trees. And those take up all of our flowerbed space. And I don't have the energy to do anything about it right now. So besides our new potted flowers, here is the only other bloom in our front yard...a Yellow Knock Out Rose.