Our second hotel was
The Sandpearl Resort
right smack in the middle of beautiful Clearwater Beach. The hotel was every bit as fabulous as The Waldorf in Orlando. There were several local cafes and restaurants within easy walking distance of the hotel which were very good.
THE LOBBY: A perfect blend of elegant beach decor. Refined, yet approachable. The service at this hotel was impeccable too.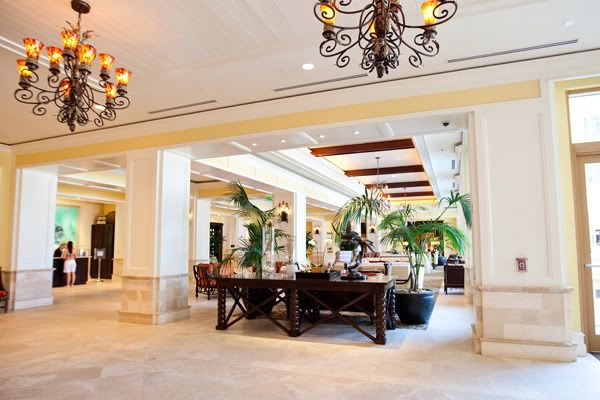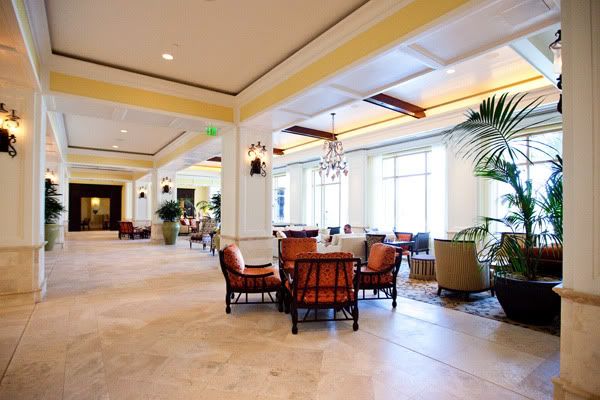 The pool was at the back of the hotel with the beach beyond that. Just as at the other hotel, the poolside service was great. They had these little white flags on each of the chairs. If you raised your flag, someone would come to see what you needed...whether that be a towel, a drink, or chips and salsa!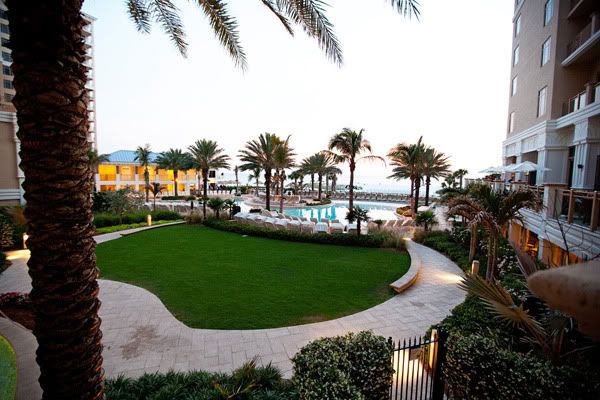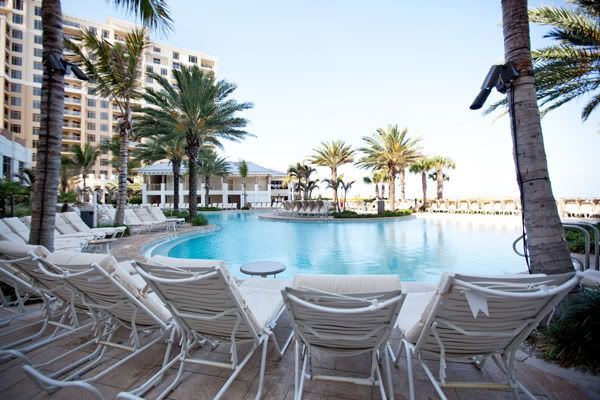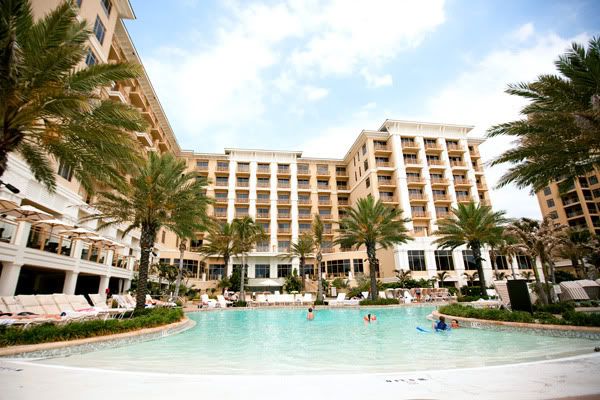 THE ROOM: This room was so very spacious and comfortable. The bathroom too. They had some of the best smelling body wash...something with seaweed in it or something. It was wonderful.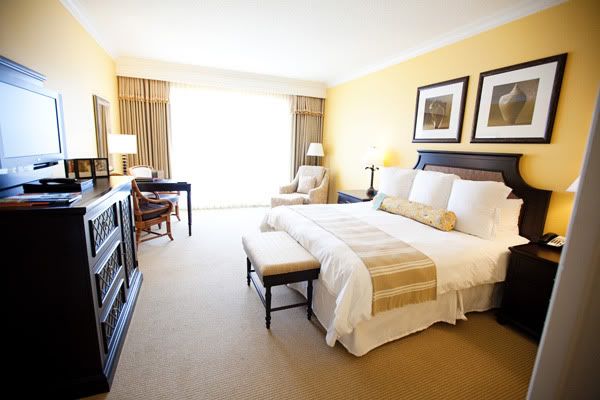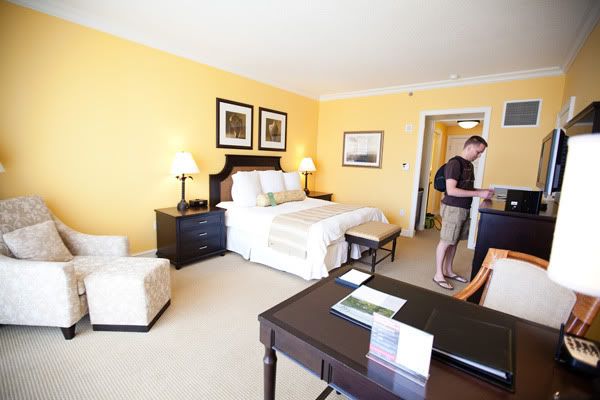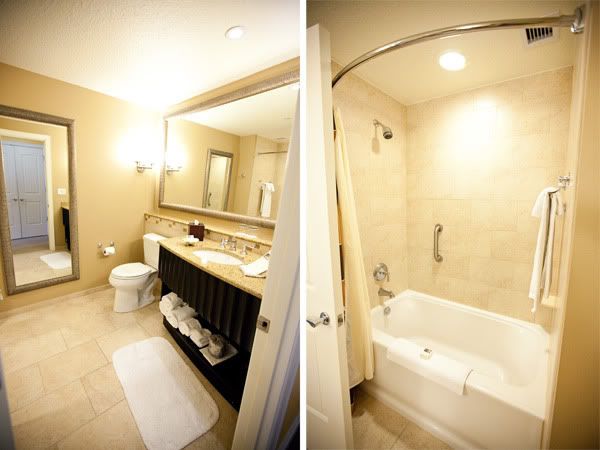 THE RESTAURANT: This is a terrible picture, but that's what you get from handing your camera over to the waiter...although he was an excellent waiter. The restaurant,
Caretta on the Gulf
, was also amazing. They started us out with their house bread...pretzel rolls and sourdough with spicy dipping sauce. Then we ordered their award-winning crab cake (oh my goodness...). For our entrees we both had a rack of lamb, which was amazingly tender with a potato souffle and seasonal vegetables. It was all perfect. For dessert we had a simple, but incredibly decadent brownie sundae with vanilla bean gelato. We got to watch the sunset again...this time as it was setting on the water since the restaurant looks out over the beach.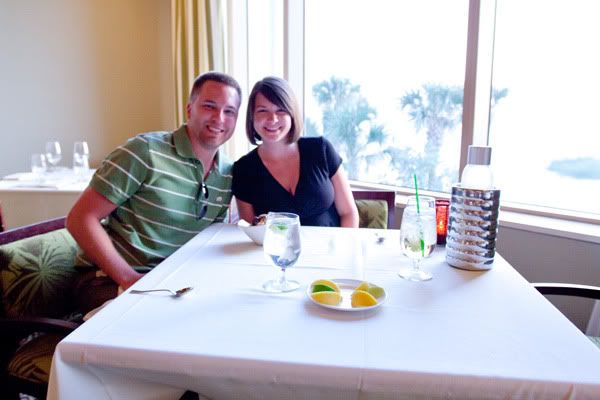 We actually have plans to come back to both of the hotels we visited sometime in the future. They were that wonderful.