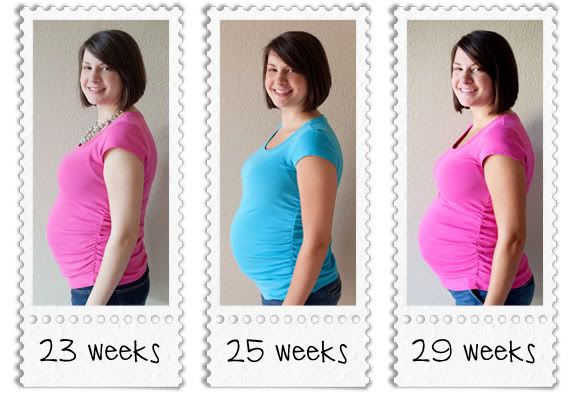 I have not been the most consistent in taking these pictures.
Last time
I posted pictures of 13, 15, and 17 weeks. And the next picture we took was (as you can see) at 23 weeks. Sorry, Logan. I feel that second child syndrome is already appearing. And yes, I am wearing the same shirt in two of those photos. I can't remember what I wore yesterday, much less 2 (or 6) weeks ago.
Just as it was with Ethan, I always feel that I can't possibly get any bigger, but considering I've got about 2 months left, that is a certainty.