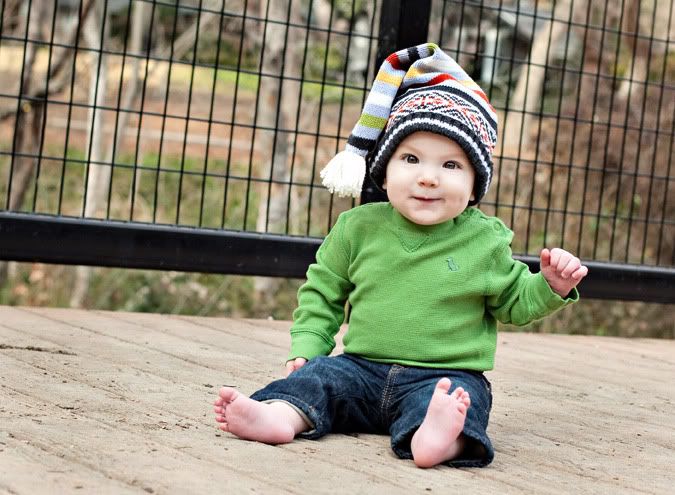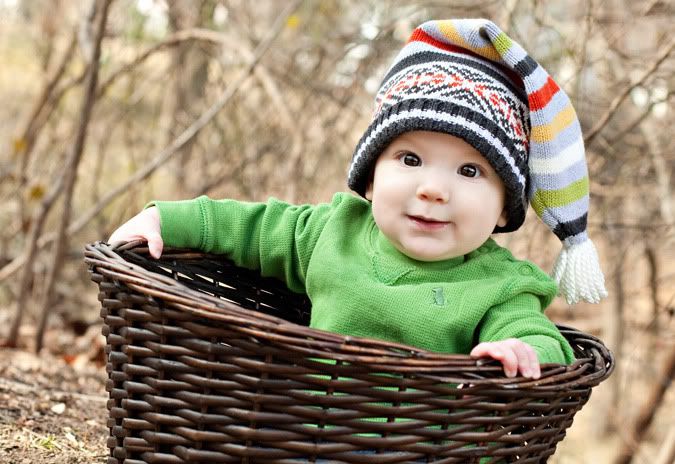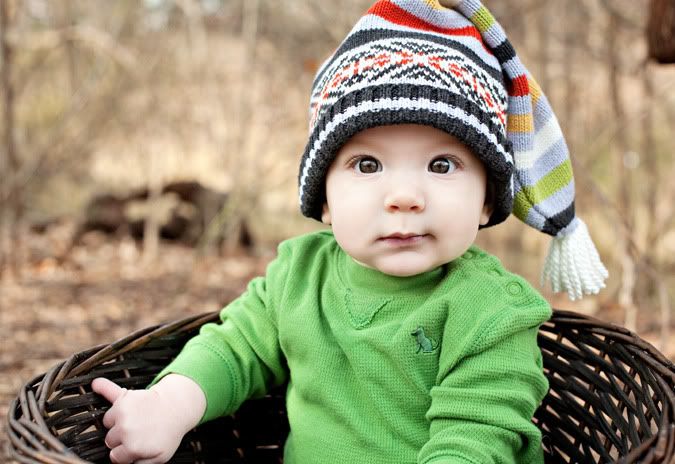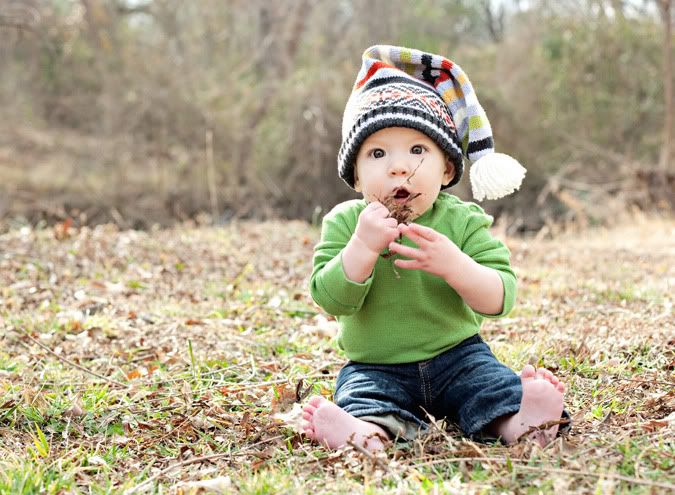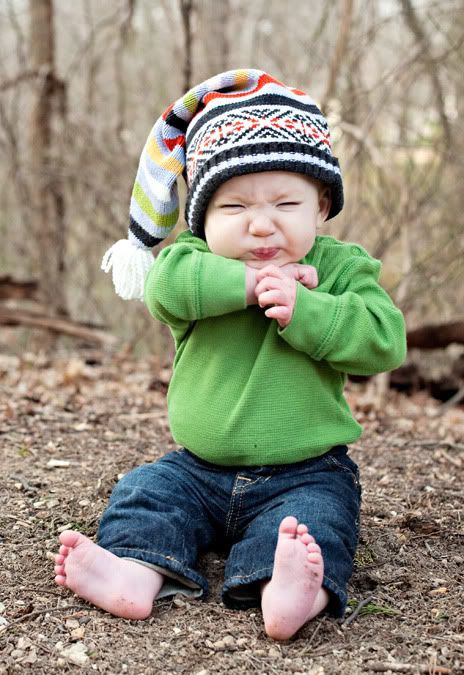 So, the "little one" (as we call him) is 6 months old. He is so sweet. He and Ethan are becoming such good friends...Ethan makes him laugh harder than either Casey or me. It is really funny and sweet to watch them interact with each other, and it is clear that Logan adores Ethan. We get big smiles when he wakes up and lots of drool as he chews on everything he can get his hands on, including his feet. He has started getting up on his hands and knees and rocking back and forth. We can tell he is thinking about going somewhere, but hasn't figured out how to make that happen just yet. And I am not quite ready for him to be crawling everywhere! He got an A+ at the doctor this month, and here are his stats:


Weight: 16 lbs, 12 oz. (40-50%)
Height: 26.5 inches (50-75%)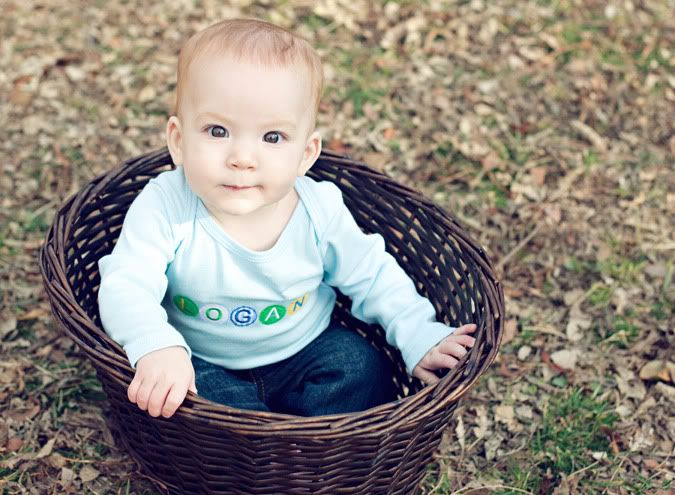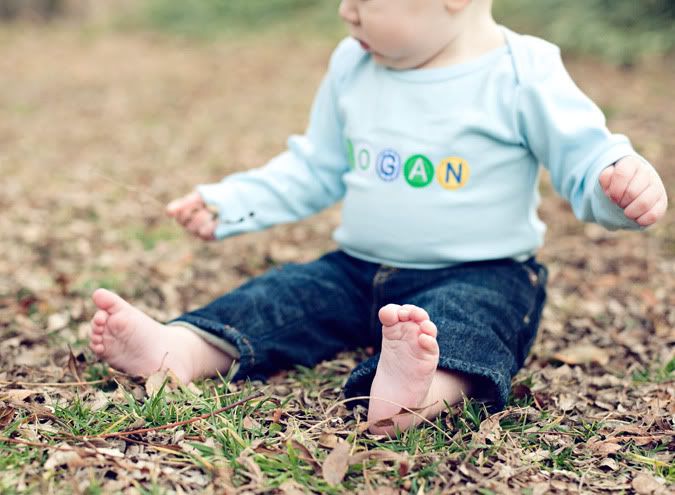 I LOVE photographing babies around this age that can sit up on their own but aren't crawling yet. They sit still for long enough to get some shots and are usually pretty willing to throw out some smiles. Well, my smiley baby was stingy with his smiles this day becuase he's already used to my tricks and he was very distracted by his interesting surroundings. That's why there are several smirks (which still show off his left dimple!). I also departed from my usual editing to try something new on these last few photos.


*Ok, after posting these photos, they look so different (bad) than they looked in Photoshop...something has happened with my monitor calibration. Sigh. I may have to re-edit all of these, which is such a beating. I love that I noticed this after I finished editing them all.*


*Updated...I did a few tweaks on them so they are now closer to what I thought I was doing in the first place. Somehow my monitor calibration tool did not load last time. I am so ticked!*