Just some photos of my oldest boy, who will only be two years old for two more months! "Hiding" in the bookshelf...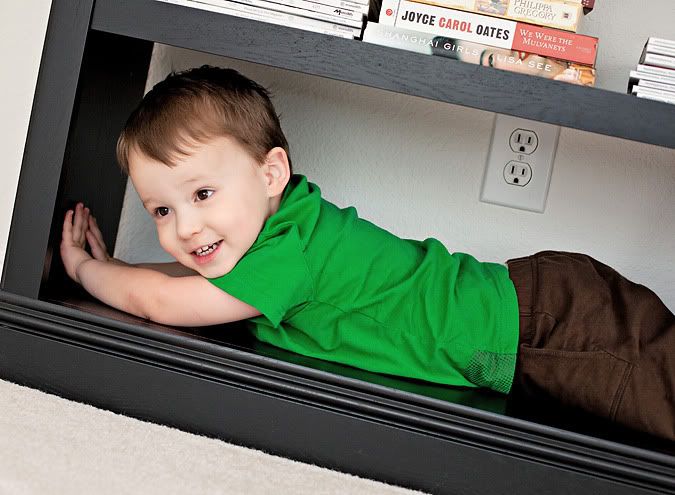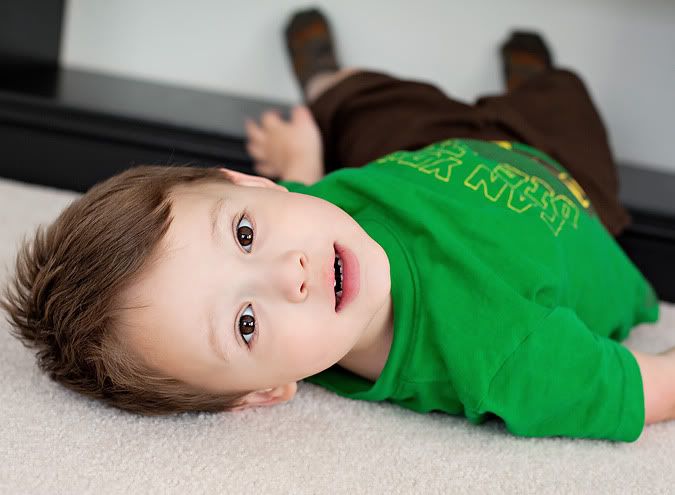 This boy loves to pick up (and collect) sticks, leaves, rocks, and...flowers. When I see that face (below), it tempts me to let him get away with anything. He could use this information against me, so please don't tell him.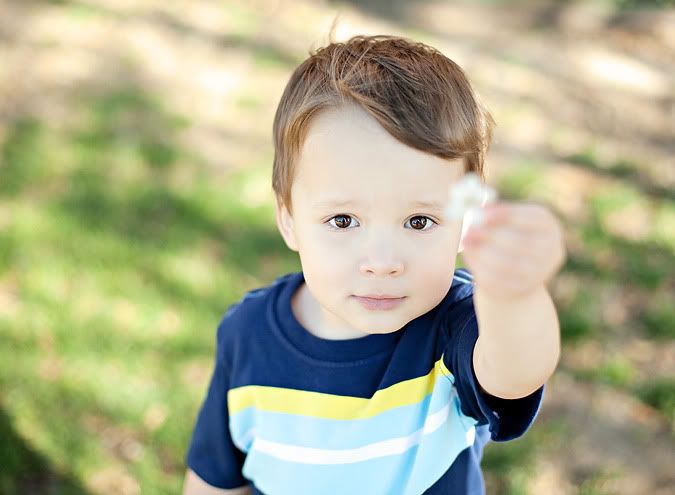 His most favorite toys right now are his Handy Manny tools and his Cars characters from the Disney/Pixar movie. Of the Cars characters, his favorites are Filmore and Guido. Two marginal characters from the movie. Crazy kid.

He wants to wear this Lightning McQueen shirt
every single day
. That, or his
Superman
shirt. He never used to care about his clothes!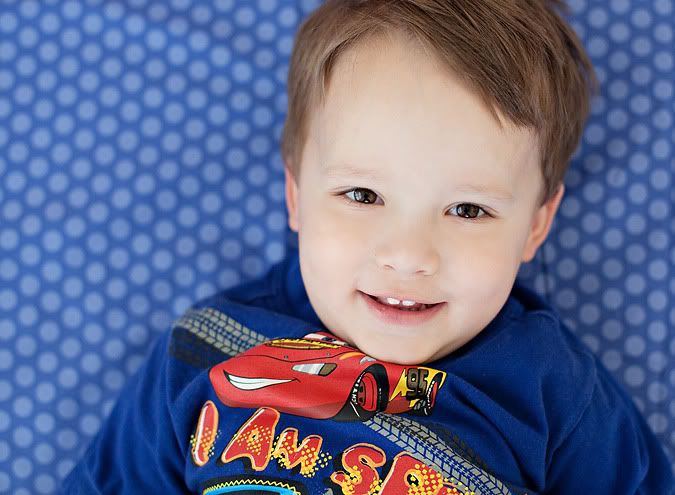 He runs away screaming from the camera if I want to take photos of him, BUT, if I'm photographing Logan, Ethan will suddenly want
his
photo taken. Go figure! That's the story behind these few photos (above and below). That smile still kills me. Truly, it does.