Ethan's end of the year preschool program was this past Thursday. I can not believe we are wrapping up his first entire year of preschool. This is what our big boy looked like on his
very first day
back in September: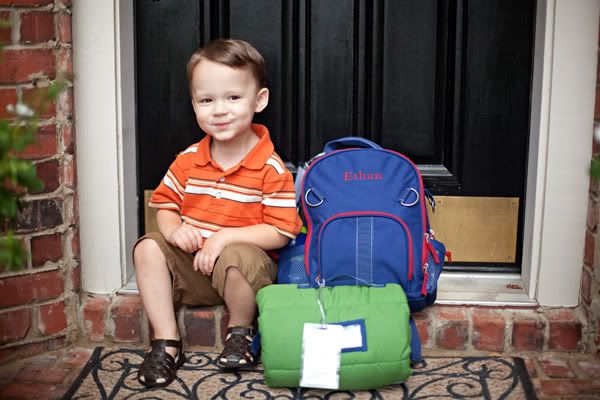 And now, he is almost a whole year older and has changed so much. For weeks now he has been practicing his performance songs at home or in the car. But, we weren't quite sure how he would do once he was up on stage and in front of a lot of people. Here he is on stage at the beginning of the performance: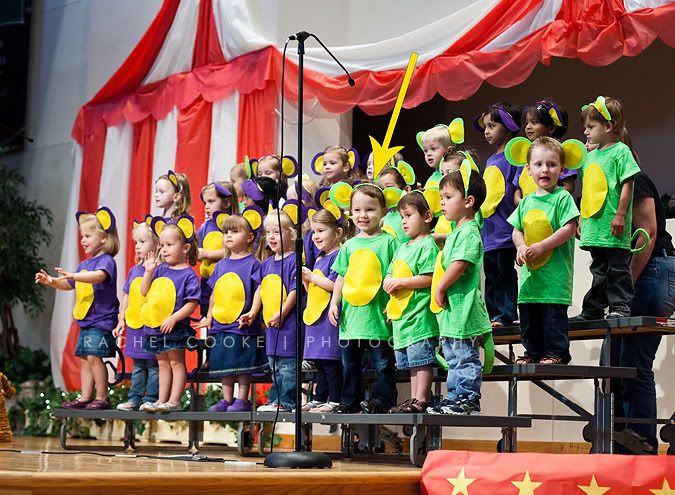 Now that you know where he is in the photo, you can see for yourself how he did during the performance. This year's theme was a circus and Ethan's group was dressed like monkeys.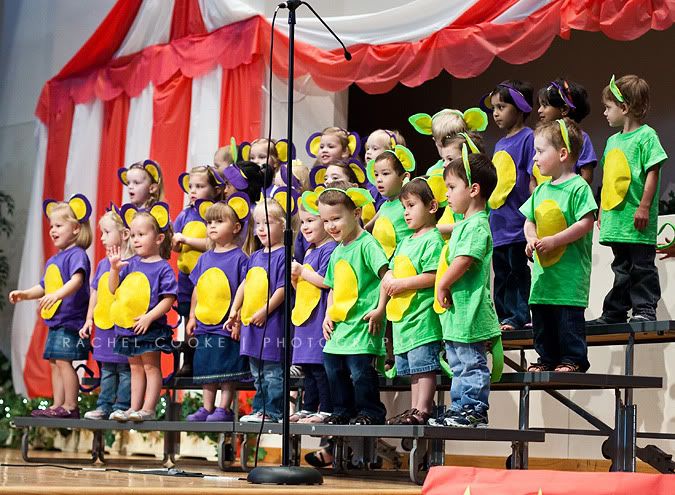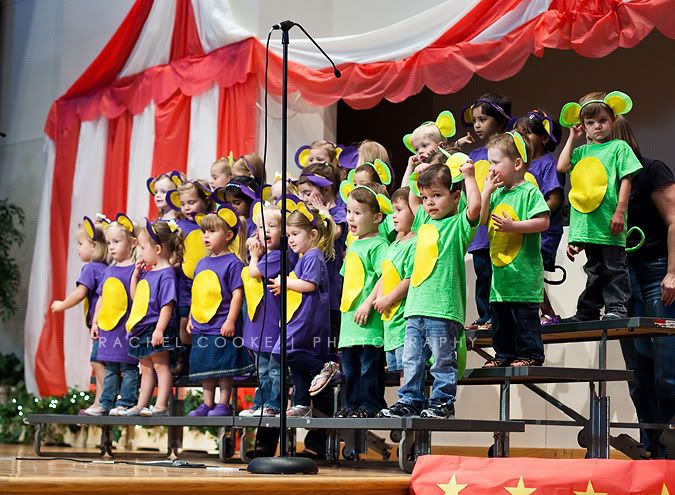 His class is the front row (9 kids) and they performed (along with a couple of other classes) two songs: 5 Little Monkeys Jumping on the Bed, and Mi Cuerpo (a song in Spanish).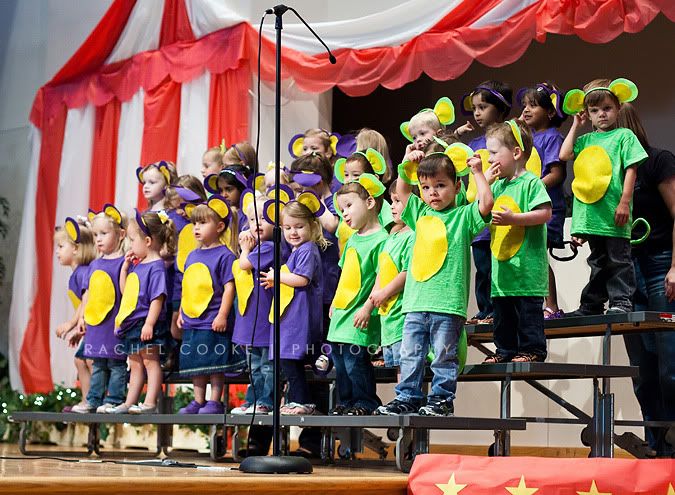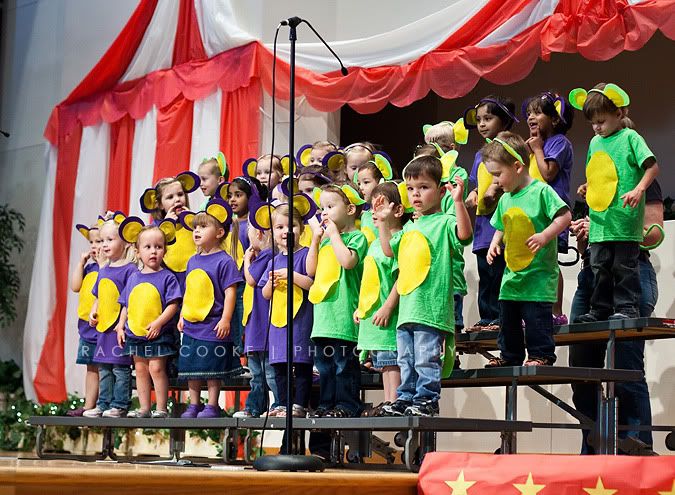 Ethan was quite a ham. He didn't shy away from singing or doing the motions to his songs at all. In fact, at the very end of the second song, he made quite a show (see below) and everyone in the auditorium laughed at him and his antics...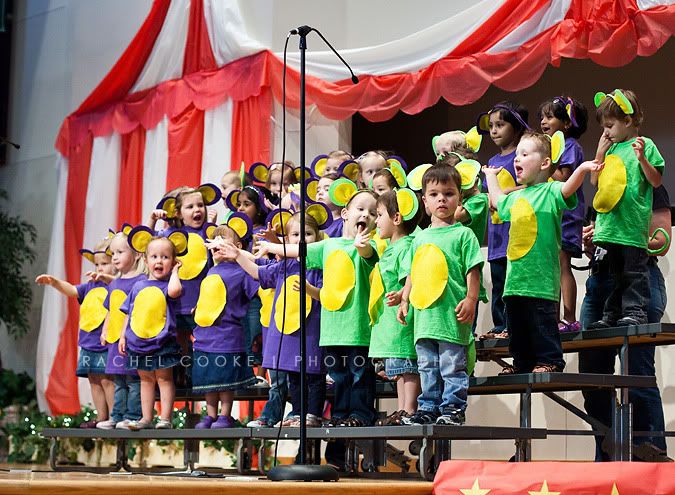 I was sitting in the front row off to the side taking these photos, but I made sure to put down the camera often enough to actually watch him. But I also can't wait to see the video of the performance. I think it will be a good one to pull out years from now and show to his girlfriends!