We made our annual trip to the pumpkin patch at the Arboretum yesterday. It was such a gorgeous day. Kind of crisp, but really sunny. Logan squealed and squealed at all the pumpkins and was beyond excited to just run around in the patch. Ethan had a great time running around the hay bale maze, which I could not say properly even once. Try it. It's kind of a tongue twister. Or maybe it's just me.
Take a look back at our previous trips to the Arboretum in the fall:
2008
,
2009
,
2010
. If you look at the 2009 photos, you will notice that Ethan's shirt that year was handed down to Logan this year. Last year, Logan wore Ethan's shirt from 2009. Looking back at all these photos kills me. But I love it.
Ethan, 3 years old / Logan 14 months old.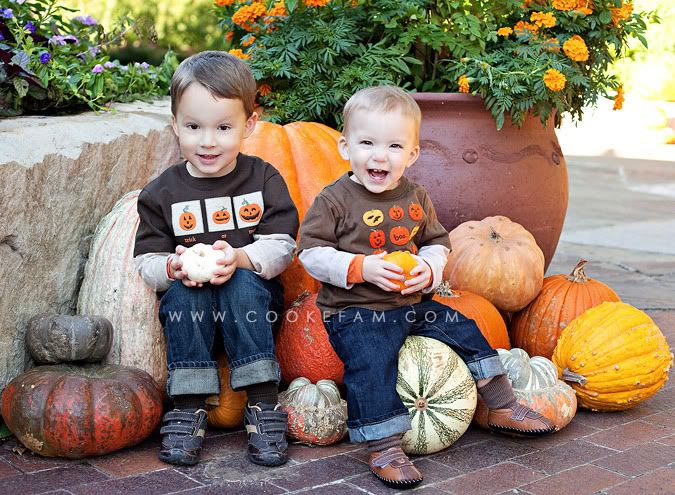 I brought mini pumpkins from home for the boys to hold because sometimes holding something gets them to sit still for 5 seconds. It worked. Although Ethan found that white pumpkin at the Arboretum.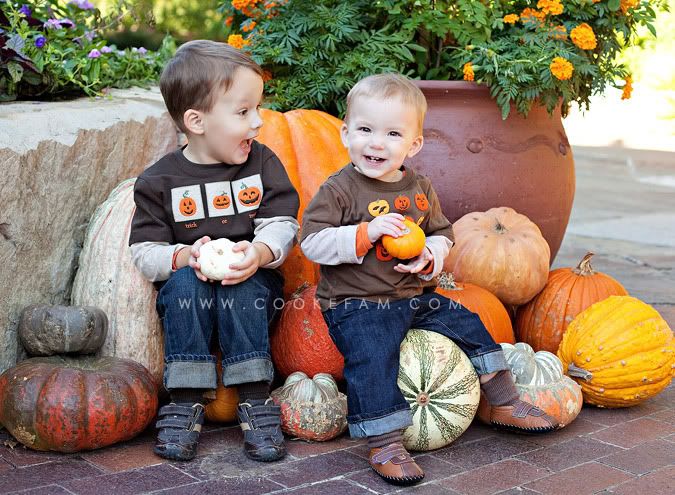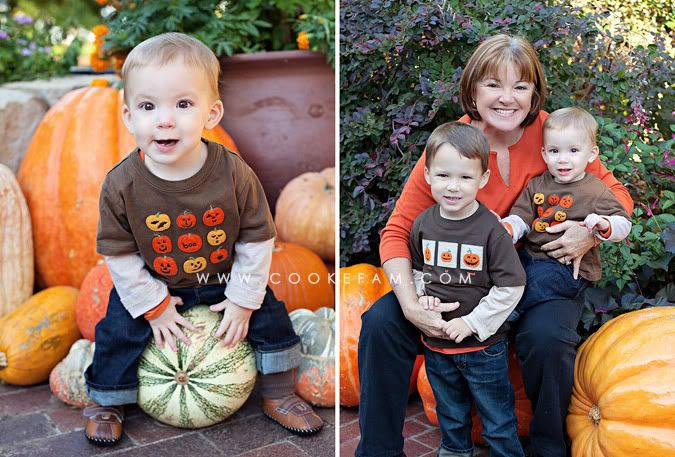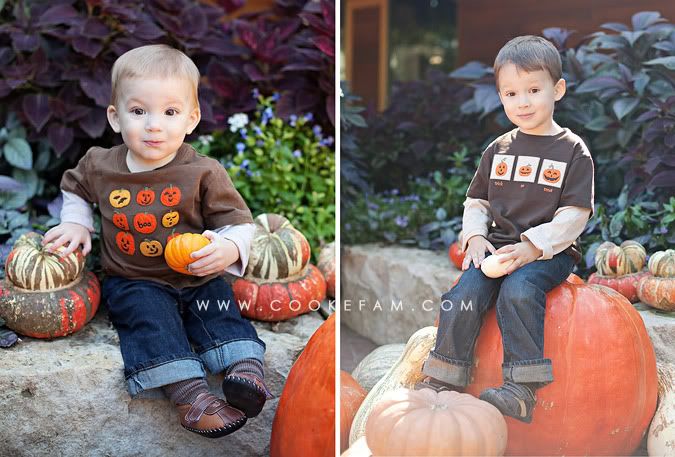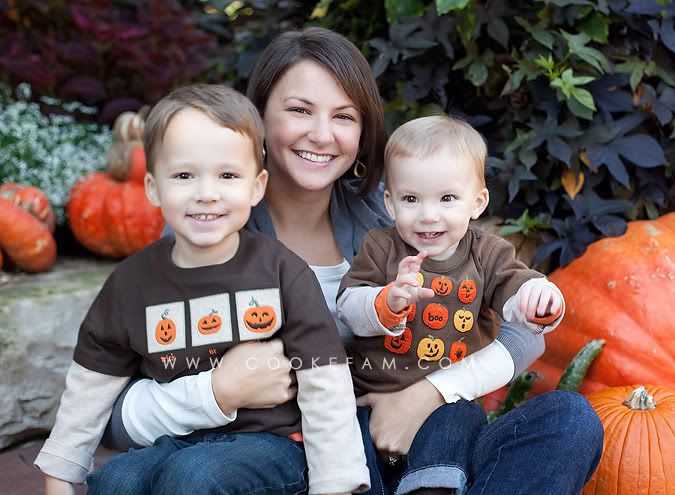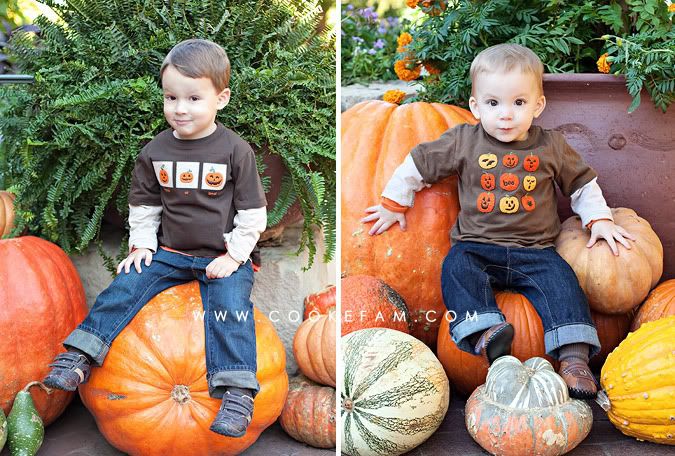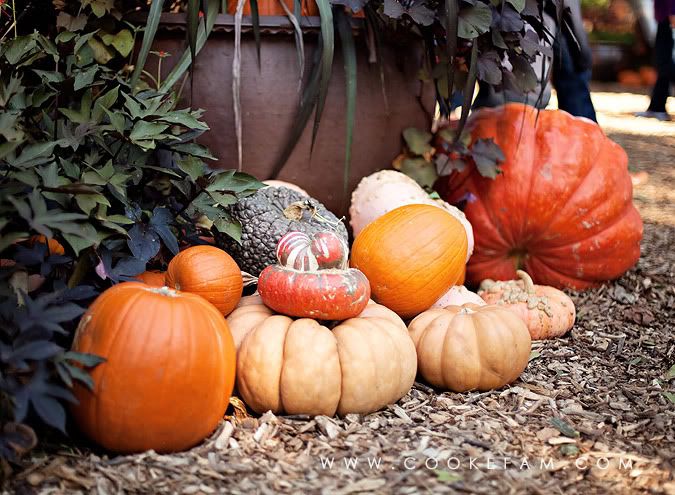 The last photo of the day...can you tell they are OVER it?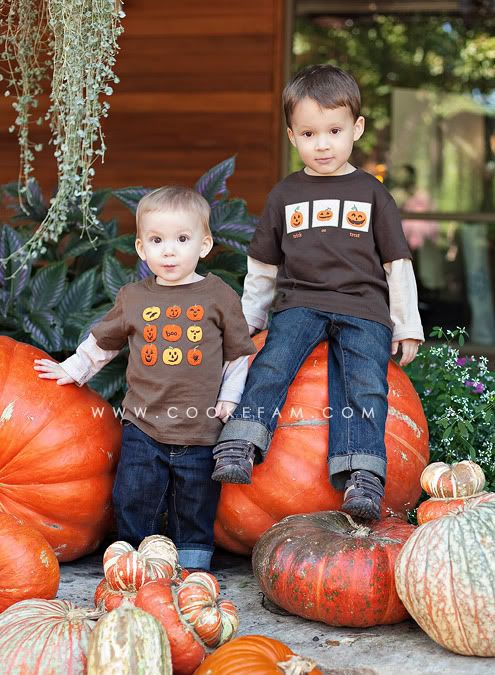 See all the photos from our outing on our
photo website
in the
Pumpkin Patch 2011 gallery
.