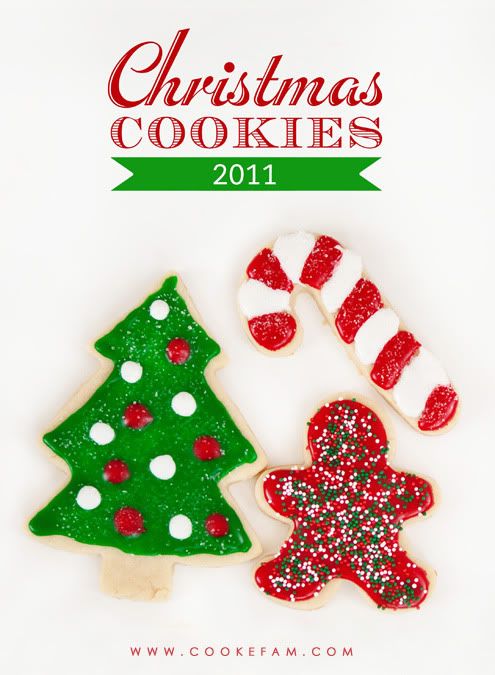 Earlier this week, Ethan and I made Christmas sugar cookies again like we did
last year
. Since we've been baking together for a whole year since then, he has learned so much. (I will forewarn you...there are about a million and one photos in this post. Just of making cookies. I know. I got a little carried away.)
No...he can't read yet, but Ethan was determined to help me with the recipe. We used
Bake at 350's cut-out cookie recipe
(which is wonderful) and store-bought cookie icing to decorate our cookies.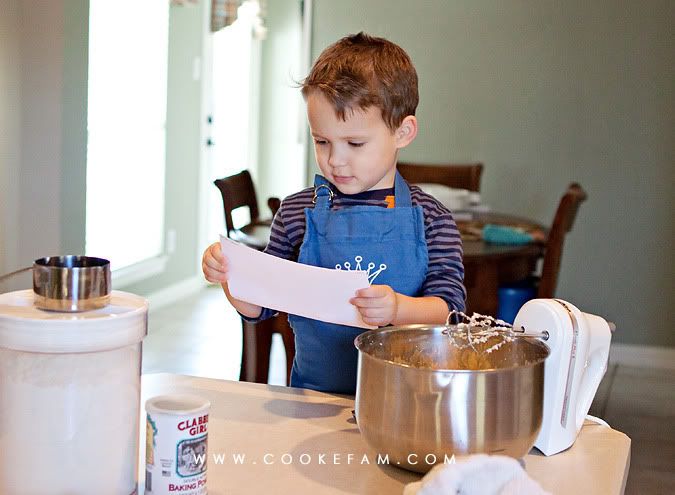 Since last year, Ethan has learned how to crack eggs. He really enjoys doing it and rarely ever gets any shells in the bowl (we do use a separate bowl from the main one, though...just in case.)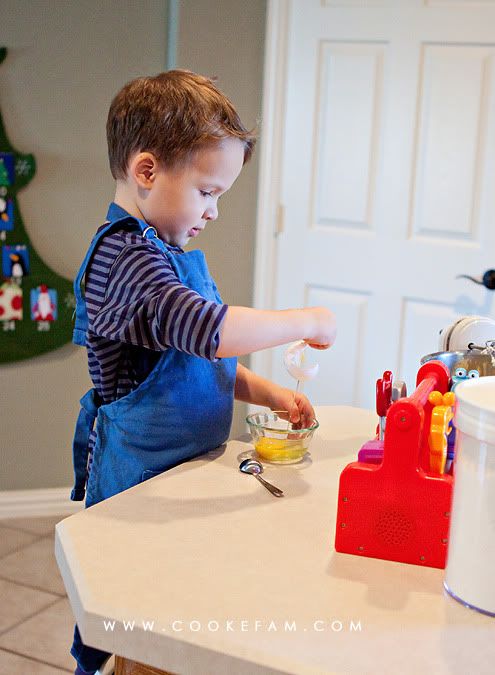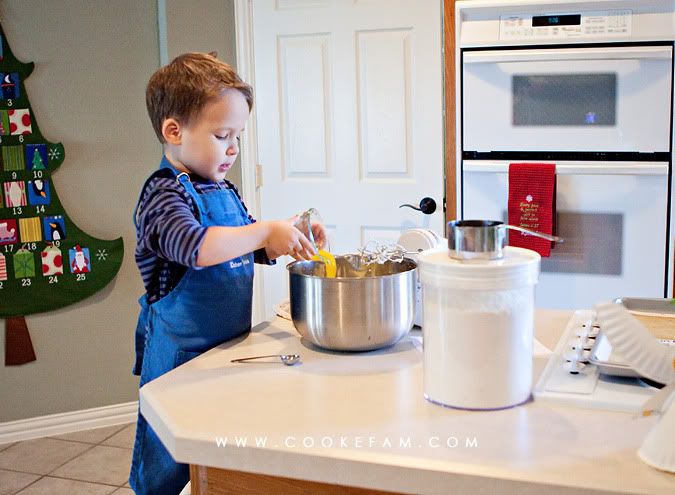 This time, I wanted to teach him how to roll out the dough by himself to the correct thickness so I gave him a "test" ball of dough to work with. He was such a fast learner.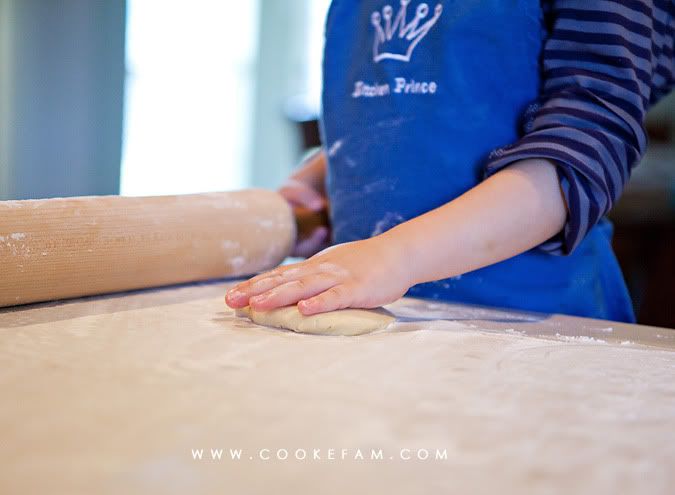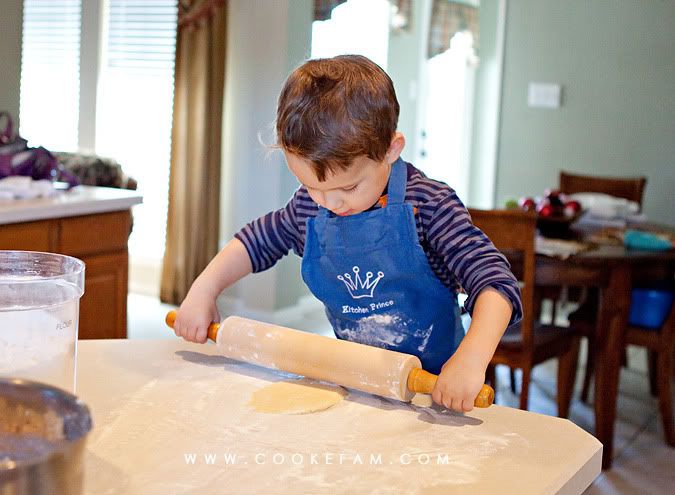 Then he learned how to place the cookie cutters to get the most cookies out of his rolled dough and also how to make the shapes turn out nicely. He was really proud when he figured out how to press straight down and then wiggle a little before lifting the cutter back up.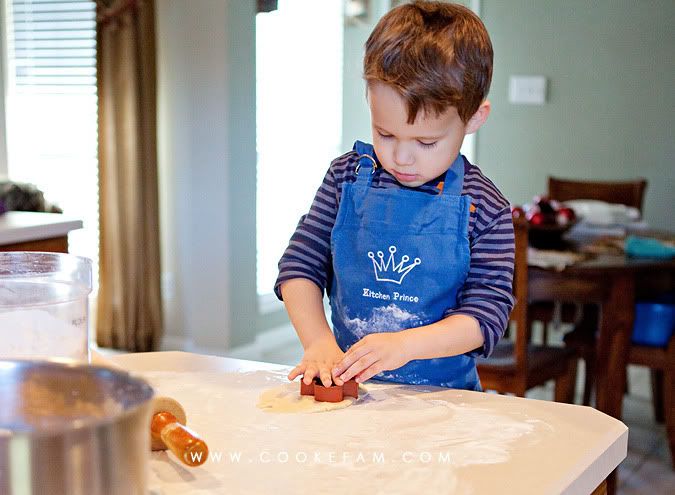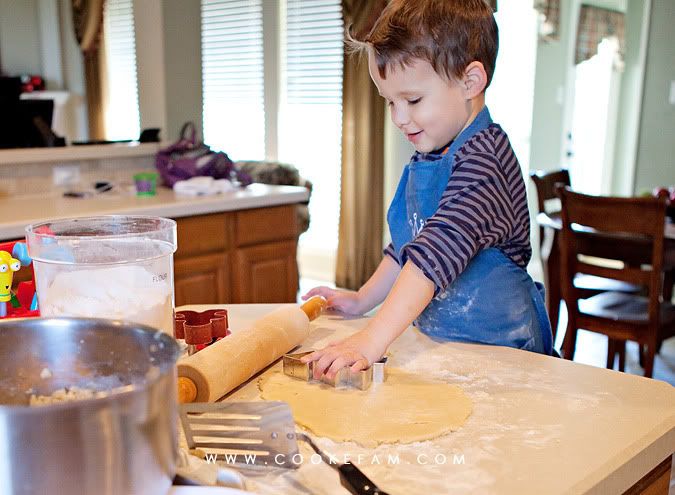 "I did it, mommy!" (That is literally what he said when I was taking this photo below.)
We made cookies in the shapes of Christmas trees, gingerbread men, and candy canes.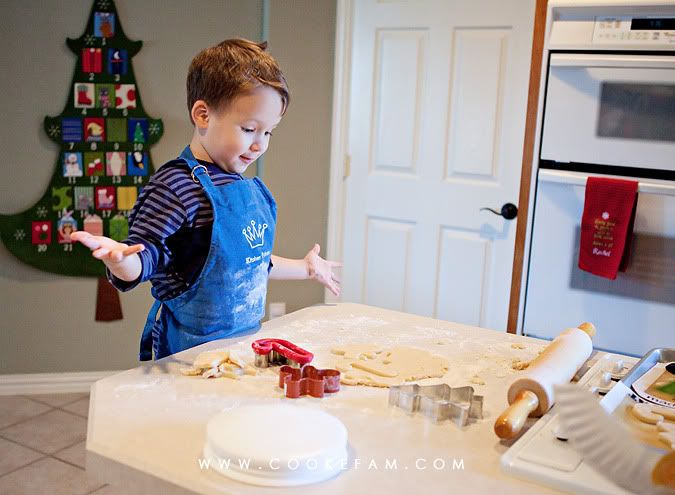 What a sweet little baker. That reminds me...Ethan totally gets into the playing the part of a baker. He insists that we call each other "Baker Ethan" and "Baker Mommy." It's really precious and definitely makes me smile. And it makes me laugh when he corrects me when I forget to call him by his proper role-play name.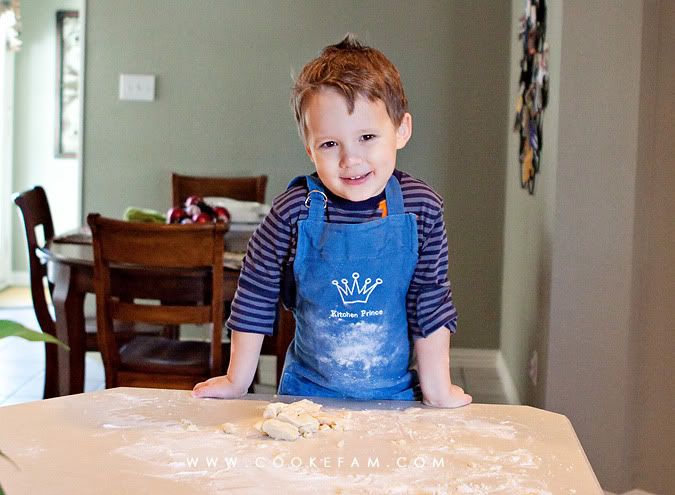 Playing with some scraps....he might have taken a bite or two of dough. I am probably a bad mom for letting him taste dough with raw eggs in it, but I did.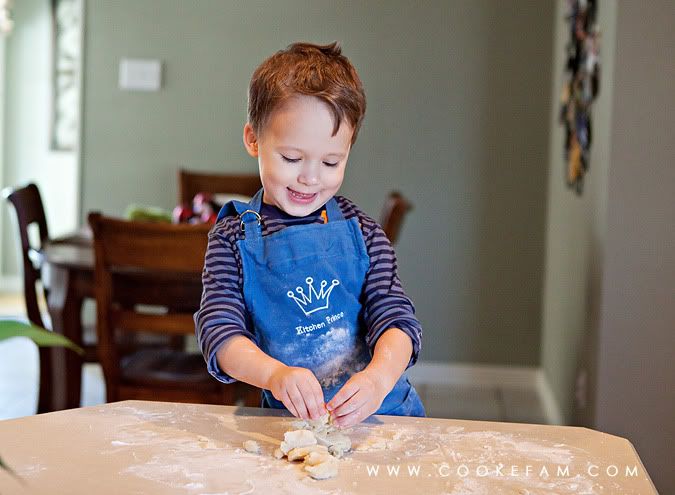 The decorating was so much fun. There's that store-bought cookie icing. It was perfect. We had red, green, and white.
I had to keep telling Ethan to put more icing on his cookies. He just wanted to do the sprinkles. I finally had to demonstrate that none of his sprinkles would stick if there wasn't any icing. Plus, icing is sort of my favorite part.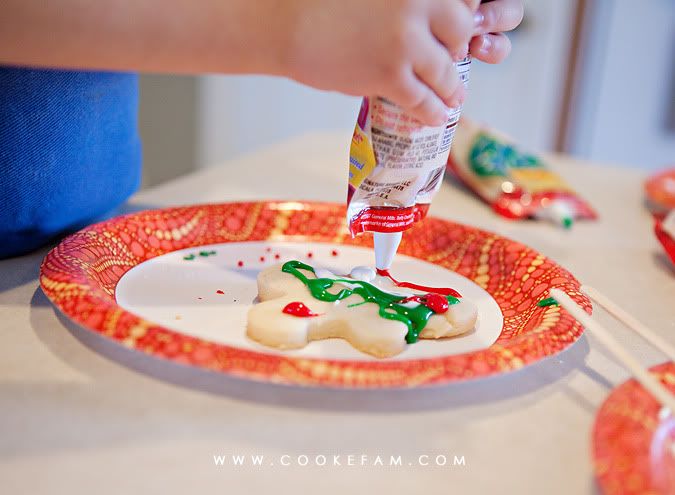 Adding two kinds of sprinkles simultaneously.
See? Sprinkles are thrilling. Cheap thrills. I love that about kids.
Here are some of our finished products. I decorated almost as many cookies as Ethan. It was fun for me too! And it made it more fun that we were really doing it together. (I think it will be triple the fun when Logan gets to join us next year.)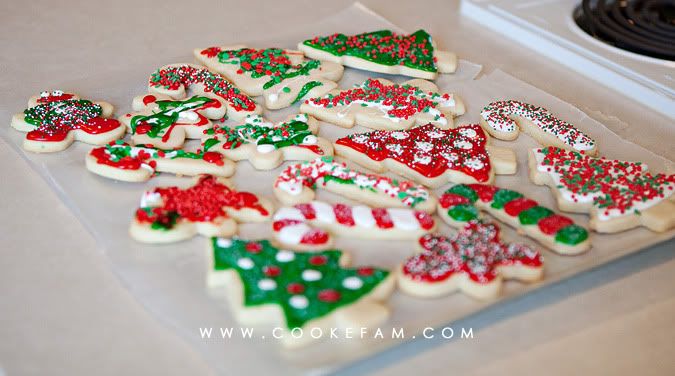 And here are some of Ethan's cookies. If you look closely, you can see the red eyes and mouth on the tree. He was very specific (and proud) to point that out that the tree had a face on it. The gingerbread man has a face too under all those sprinkles.