Along with the arrival of another big box came another opportunity for play for the boys. This time, we turned the box into a double car. On each side I drew a steering wheel, shift stick, buttons and some gauges. Ethan called it the "car box." Then, the boys dumped all the toy cars into the box with them. And then, I threw some crayons into the mix.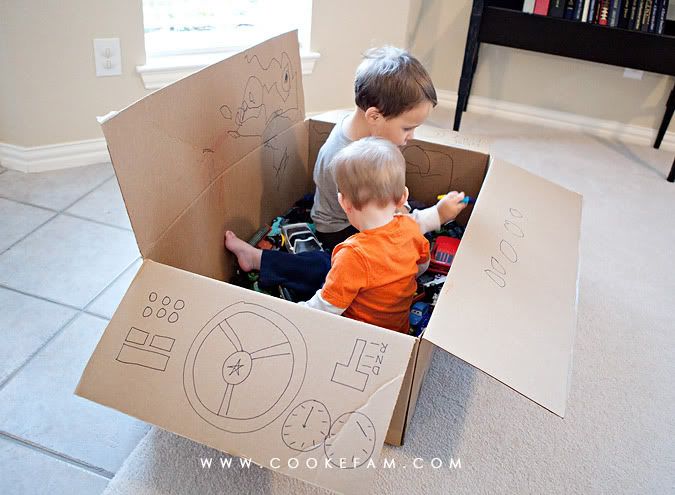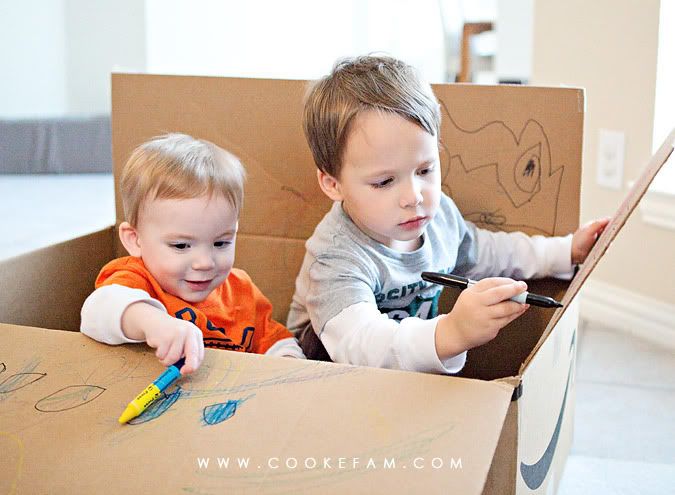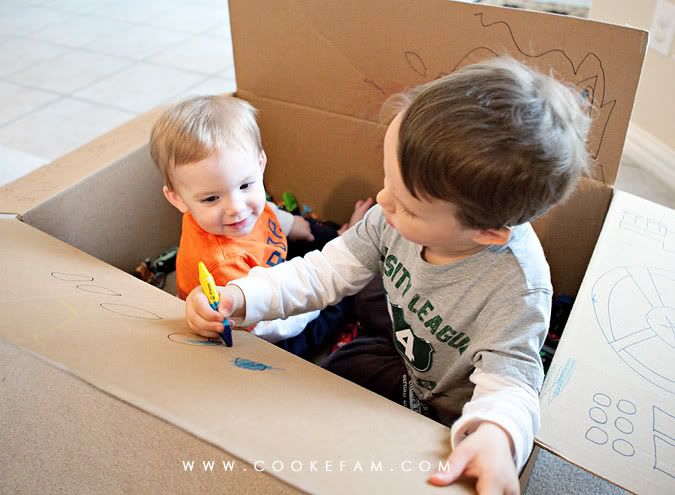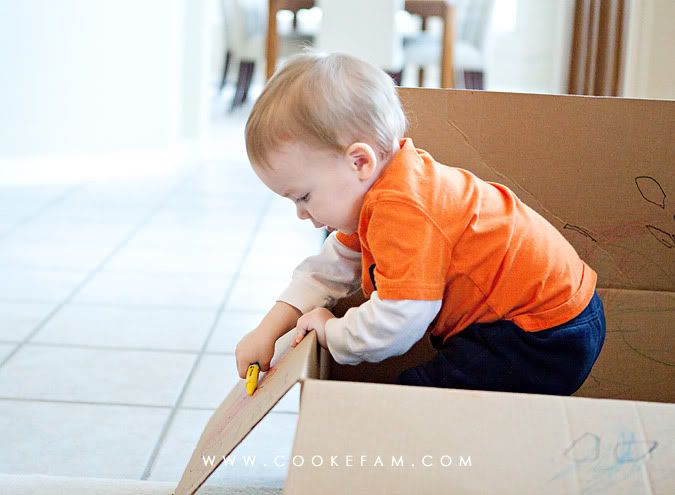 They loved adding to what I had drawn. Ethan added some more buttons and they both added lots of color.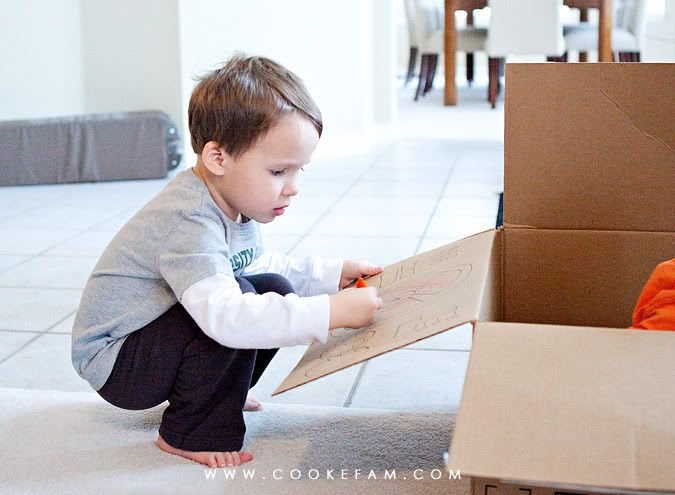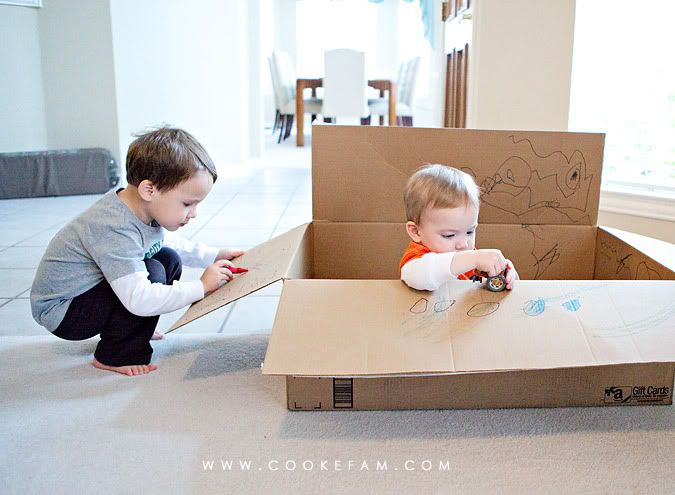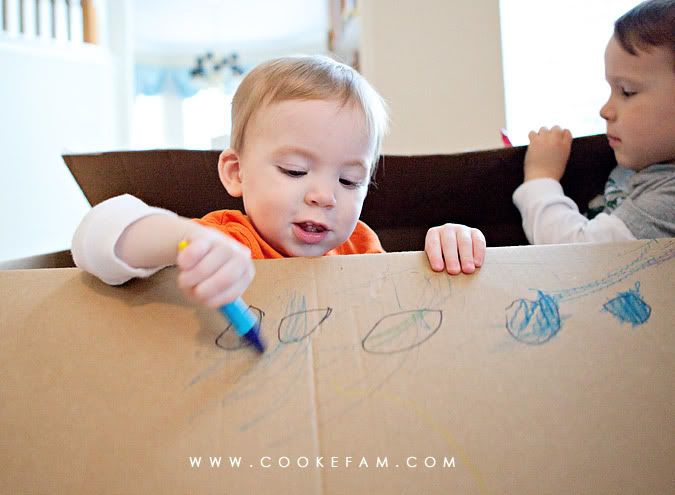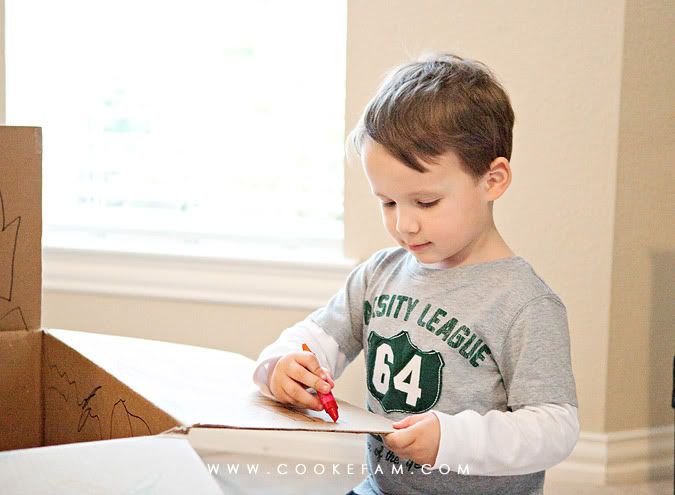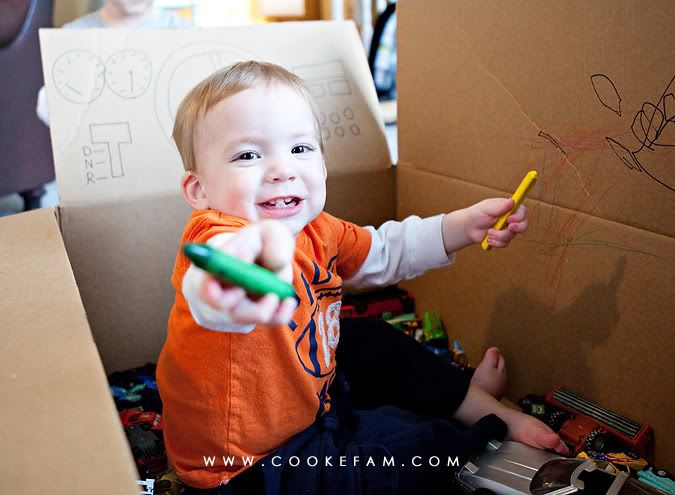 They colored on that box for at least 45 minutes. And the next day, while Ethan was at preschool, Logan begged to get back inside with the crayons. He loved it. And as luck would have it, that kept him busy (and contained in the box) long enough for me to get tons of stuff done around the house.
And nothing goes to waste around here...we used the packing materials as an obstacle course. Actually, Ethan pretended that they were huge snakes in the river that he had to step around to get to the other side. Works for me.