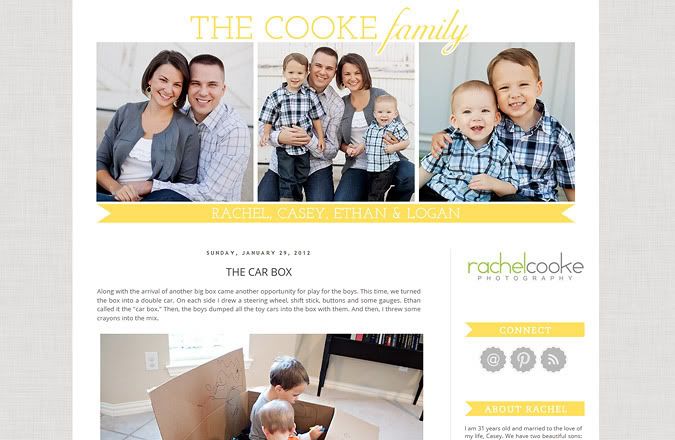 Today is February 1st. One whole month of 2012 has passed. And I am still doing well on
my goals for the year.
I'm not claiming victory yet, but so far, so good. I haven't changed the look of the blog in a long time, and I sort of had the itch to do something new. Yellow is a favorite color of mine right now and I love how fresh and springy it is. I know spring is not officially here yet, but you could have fooled me with the weather we've been having. And I'll take it. So, happy February. Hop on over to
cookefam.com
if you are reading from a feed reader to take a look at the new look!