I love watching my boys play on the playground. It really brings back memories of my childhood. They play in some of the same ways I did as a little girl...they love the gravel. They walk up the slide. They swing on their stomachs on the swing. They twist the swing chains and then let go, spinning as they unwind. They make up pretend games and run around in a make-believe world. They get hot and tired from playing hard like all kids should.
We have a small neighborhood playground that's about a 15 minute walk from our house, which is just perfect in the kind of weather we've been having. The boys love playing somewhere other than our back yard sometimes.
The walk is an adventure in itself. This is usually the scene...Ethan runs ahead, Logan desperately tries to keep up, and I bring up the rear with the double stroller. Because heaven help me if I didn't have a stroller for the totally worn out children on the way back home.
We usually stop to look at things along the way. Weeds, for instance. They can be fun.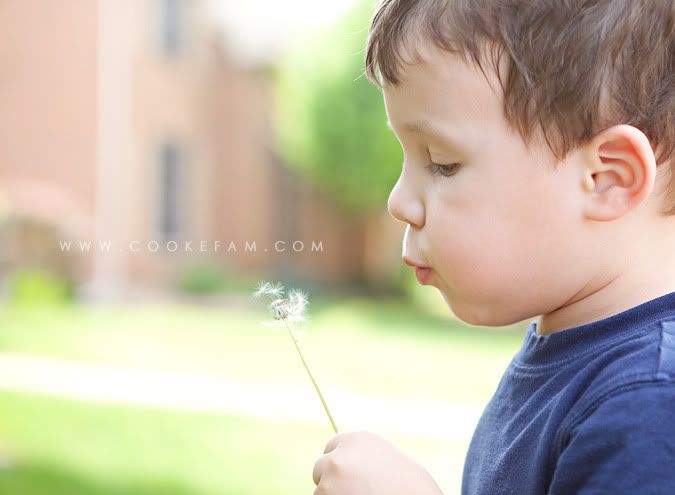 Or this Knock-Out Rose, which is actually from our yard.
When we turn the corner and see the playground up ahead, the boys take off running again to start climbing.
In the photo below, Ethan is meticulously putting the pebbles through the holes in the playground floor. He spent forever doing this before he would go down the slide.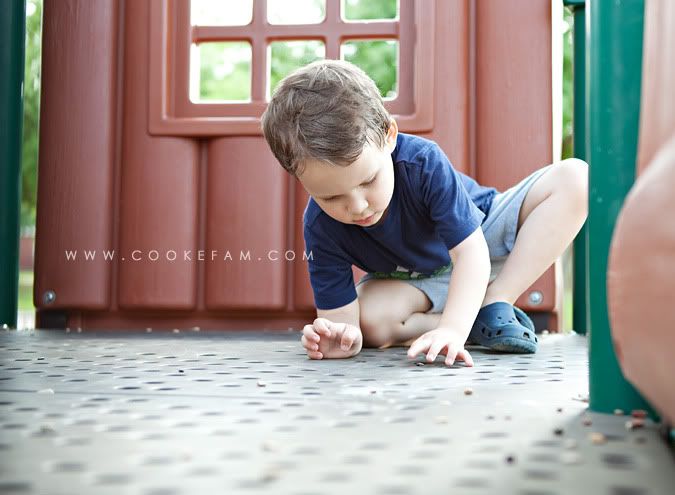 Logan would take handfuls of the gravel and then slowly let them drop through his fingers. Seriously, he did that over, and over, and over. And you may notice in many of these photos that he is clutching his water. That child would not put his water down to play. He insisted on carrying it with him.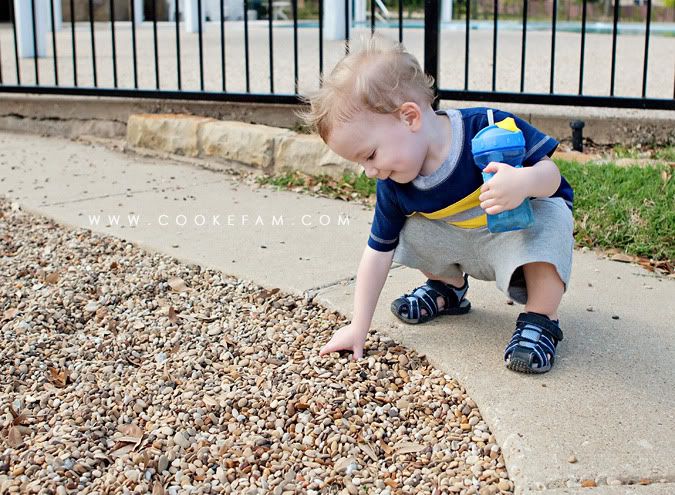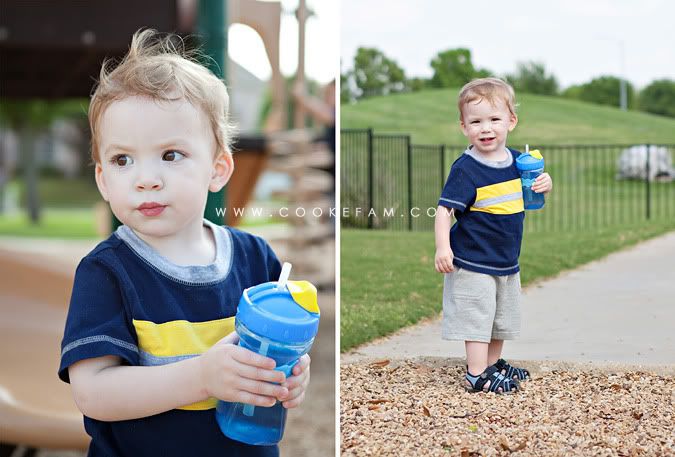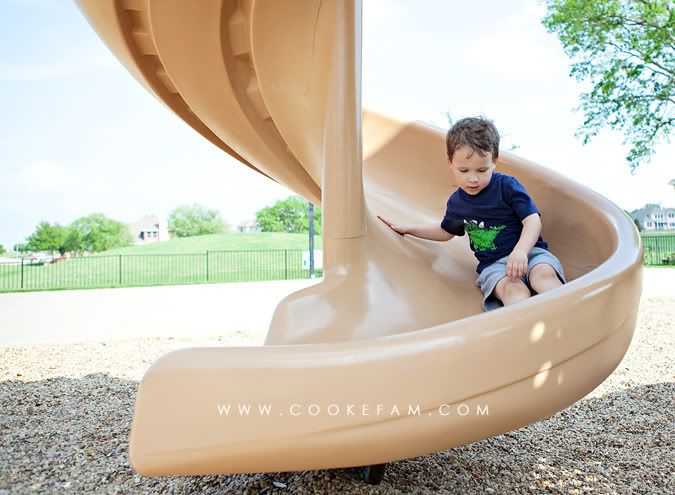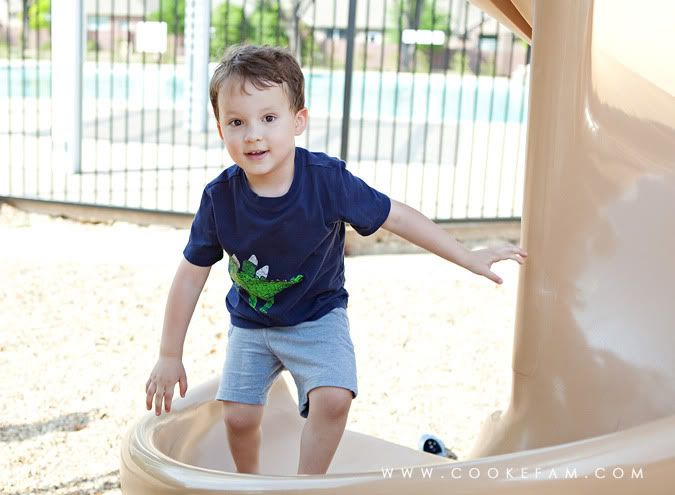 Logan goes down all slides on his tummy like this. He is not totally comfortable going down sitting up yet. He goes down our stairs like this too. That's fine with me. All too soon he'll be going down everything head first like Ethan does.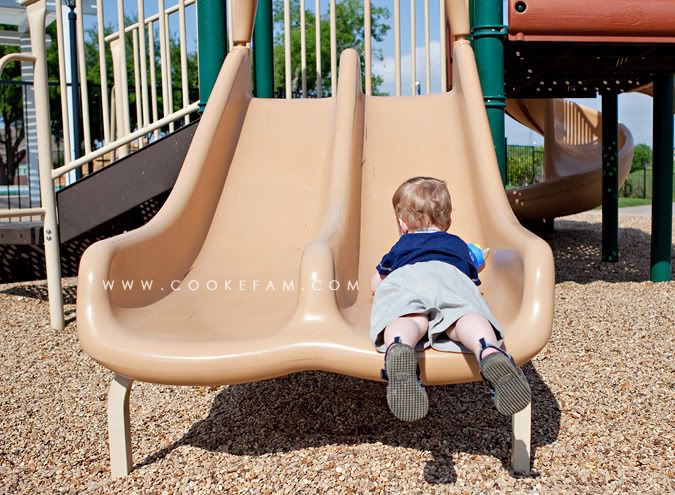 In these next two photos, Ethan is talking on a secret phone and then hanging it up. And that kid would not keep his shoes on. Mostly because it's so much easier to run up the slide with bare feet.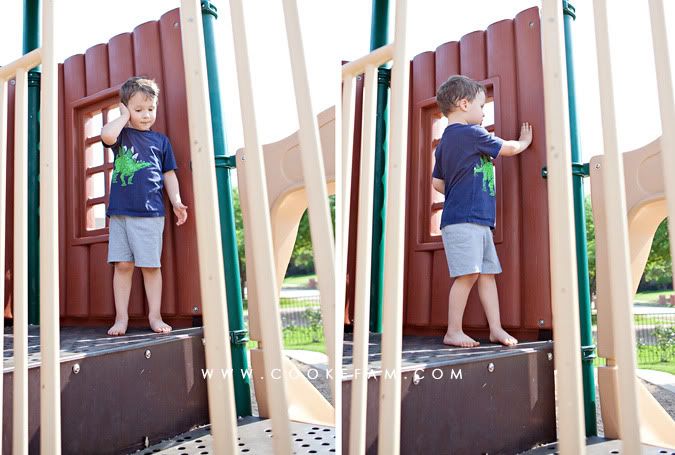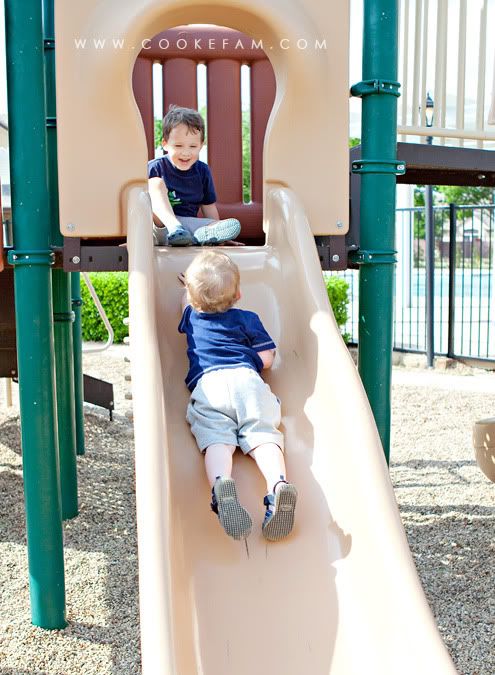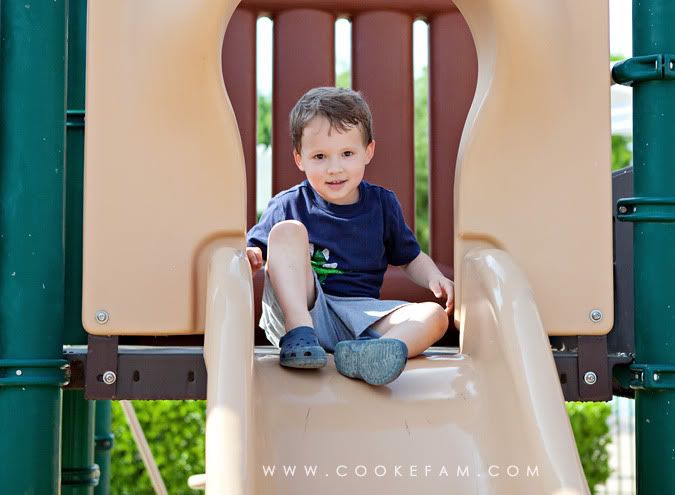 I love this last photo of my boys. They have such a fun time together (mostly). Ethan can make Logan laugh like no other. Logan wants to do everything that Ethan does. And Ethan wants Logan right there beside him. When they are sweet with each other, they are really sweet.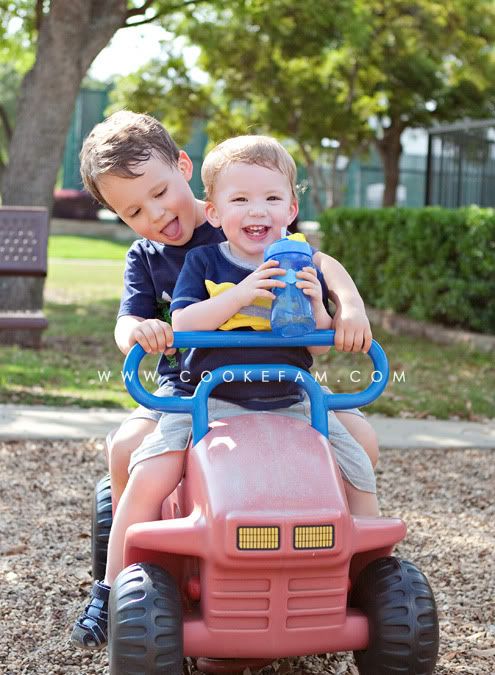 You can tell by the photos just how much of a mess the boys were...sweaty, dirty, disheveled hair. And the photos are just as much of a hot mess as the boys. The lighting conditions were not ideal and I just stood back and let them do their thing (I didn't guide them were to play so I could get the best shot). But I still love these snapshots of their play that day.