I'm getting a few things done for my office. One of my first purchases was this file cabinet from
Home Decorators Collection
. (It was part of my
idea board
for this room.) The boys and I put it together...Ethan actually screwed on the legs all by himself. Too bad I actually like it better without the legs. But he didn't mind. It turns out that it's just as fun to screw the legs off as it is to screw them on.
When I first put the drawers together I was thinking they were a little blah...unfinished wood. And I wasn't about to spend time painting them. So I thought I might like to line them with some sort of drawer liner. That's not a thought that I would usually have. I don't know what got into me. Probably
Pinterest
(I almost used maps...love that idea!).
Then one day, I came across this
amazing silver chevron gift wrap at Fifth & Hazel
and I knew I had my drawer liner. Obviously, it isn't actually drawer liner, but it's a thick, glossy gift wrap so it worked great.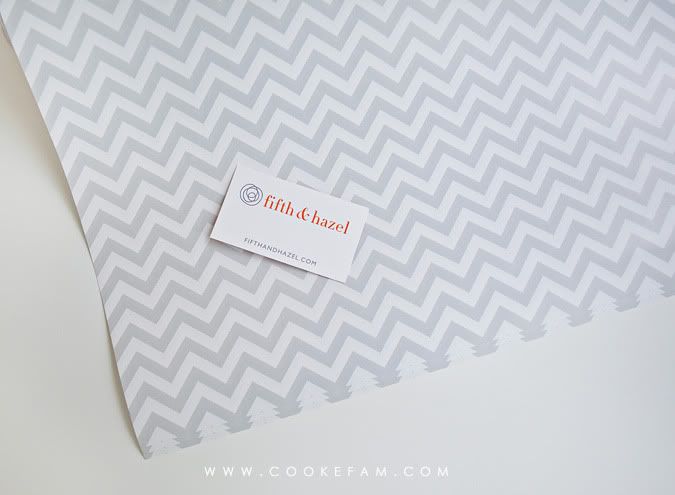 To line the drawers, I just measured the inside bottom of each one separately, used a level to mark the lines on the back side of the paper, and then cut. I used a light mist of spray adhesive to adhere the paper to the bottom of the drawer. I know some people use
Mod Podge
, and that's probably pretty durable, but I wanted a clean finish on my paper. And honestly, I didn't want to take the time to mess with Mod Podge. The spray adhesive literally only took seconds.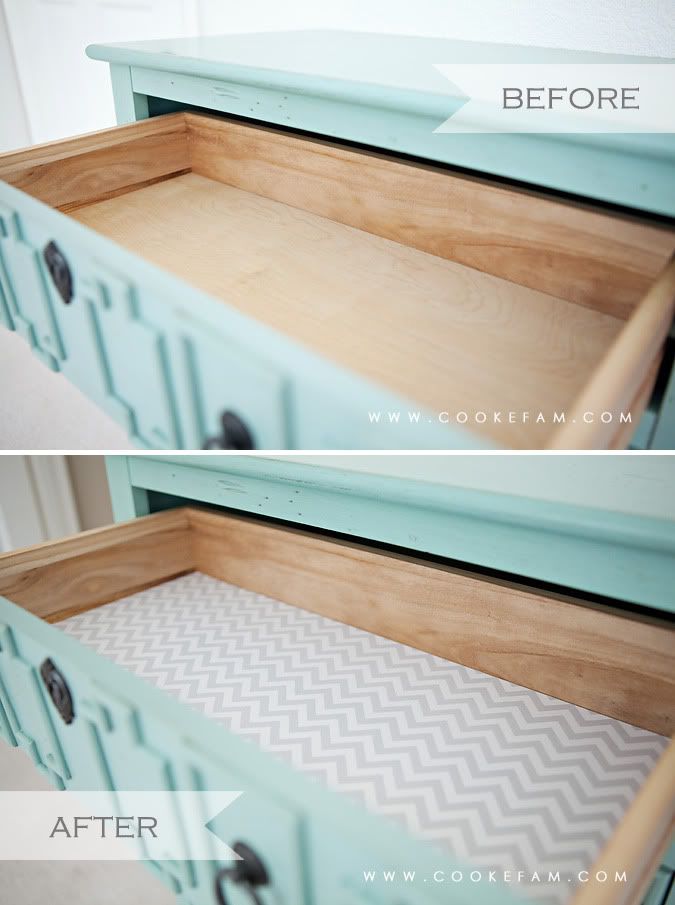 And I only used one out of the 3 sheets of gift wrap, so I may use the rest to line the drawers of my desk. When I get a desk. Or I can use it for something crazy like wrapping gifts.