Today, Ethan turned 4. He was so ready for his birthday to come this year. He's been saying that he's four years old for a couple of months now.
This morning, our birthday boy came downstairs to some balloons at the bottom of the stairs. He loved the balloons and was so surprised to find them there. He came into our room and said, "Mommy, there are balloons in the living room!"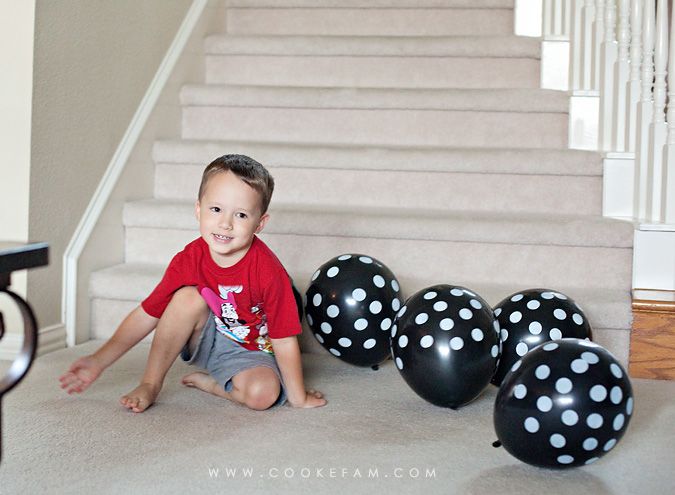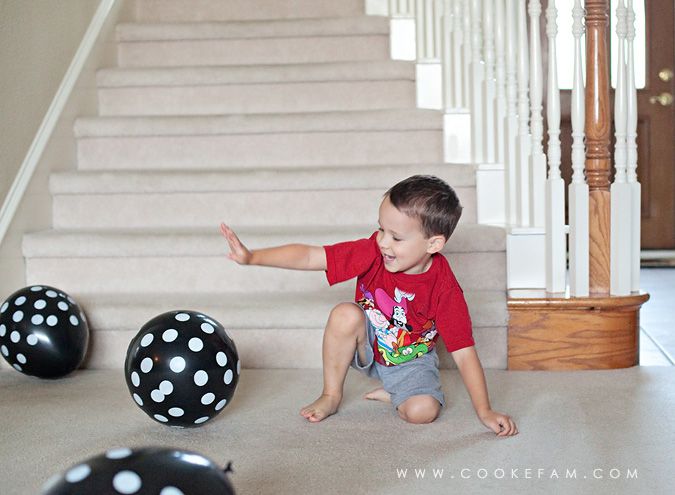 Then, Ethan and I went to the donut store to pick out a couple of donuts. That was his request for his special birthday breakfast. I wish I had taken my camera to the donut store because he was so cute just staring at all the donuts in the case. He was thrilled when I told him he could pick out whichever two he wanted. He made his decision in about 10 seconds...a strawberry glazed donut and one with sprinkles on top.
I cut the donuts both in half so he could try each one without eating two donuts! (He ended up having some other things for breakfast too since he was still hungry.) We lit a candle and sang "happy birthday," which (
unlike previous years
) he loved.
I hate that this next photo is out of focus, but I just loved his little smile so I kept it anyway.
We also gave Ethan a small little gift to have on his actual birthday...the Finn McMissile submarine from Cars 2. A big hit, as all Cars are. He immediately asked to watch the movie. And since it was his birthday (we don't usually watch movies first thing in the morning), I put it on. His birthday was off to a great start!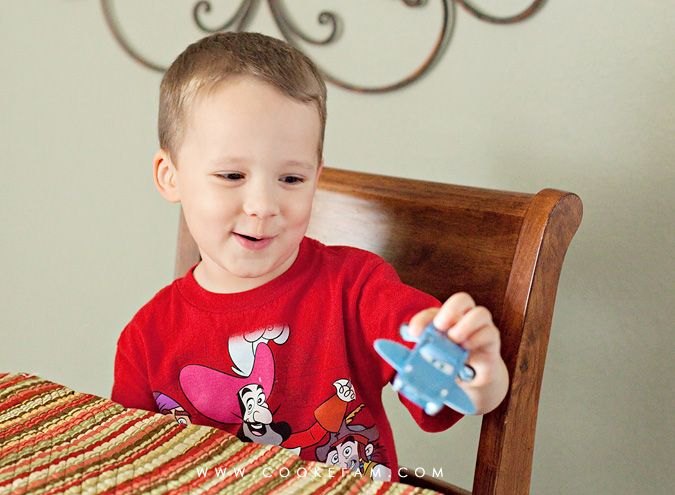 Casey came home a little early and we took the boys to Chick-fil-A for dinner. This was Ethan's choice again...he loves the playground. I didn't take my camera (why???), but we had a great time together. We kind of had the place all to ourselves for a while, which was nice.
I think Ethan felt special today, and Casey and I both (and Logan too) had a really fun time celebrating the day he was born (I remember it like it was yesterday). I know we both feel so lucky to be his parents. He is such an awesome kid. Now, onto his pirate party tomorrow morning!