After another breakfast at The Red Flame, day 3 in New York started out with a morning at the
American Museum of Natural History
. We took the subway and there's a station that connects to the museum so it was really easy to find. Casey and I both love museums, so we had a great time. There is so much to see that you could get lost in there for days. We basically just breezed through, looking at all the exhibits. But even that took a few hours.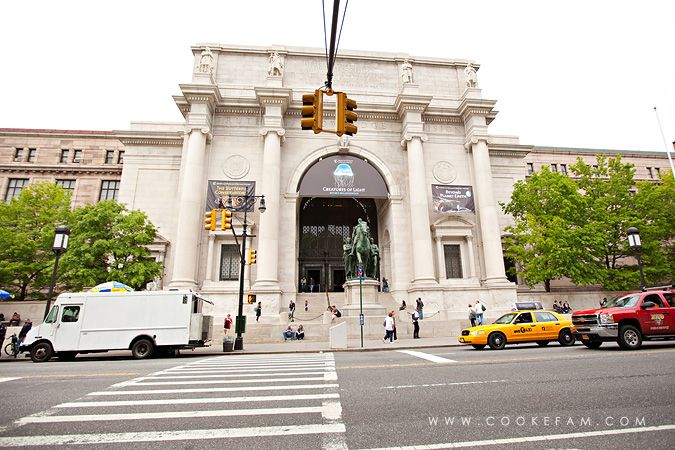 The lobby when you walk in the front entrance: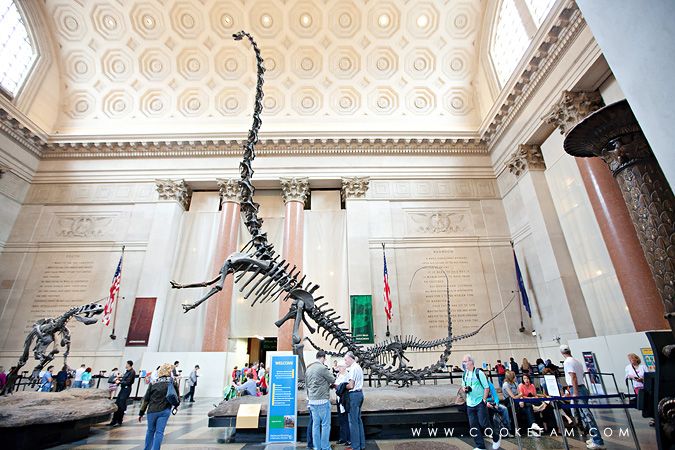 The African animals room...one of our favorites.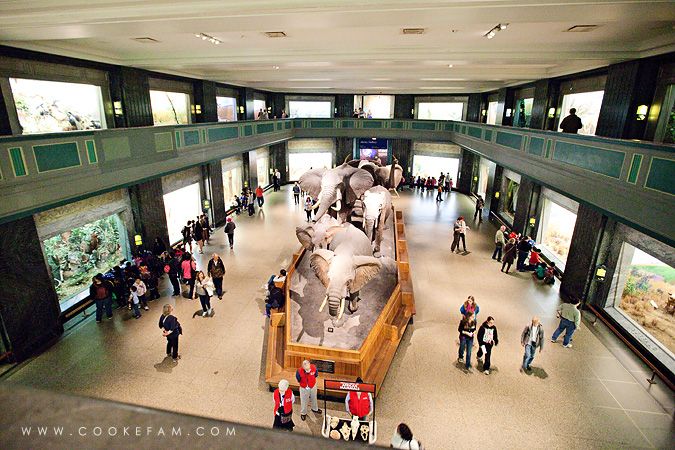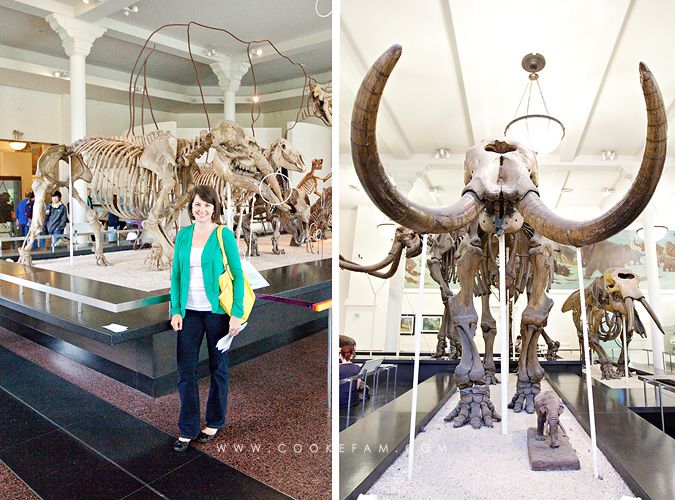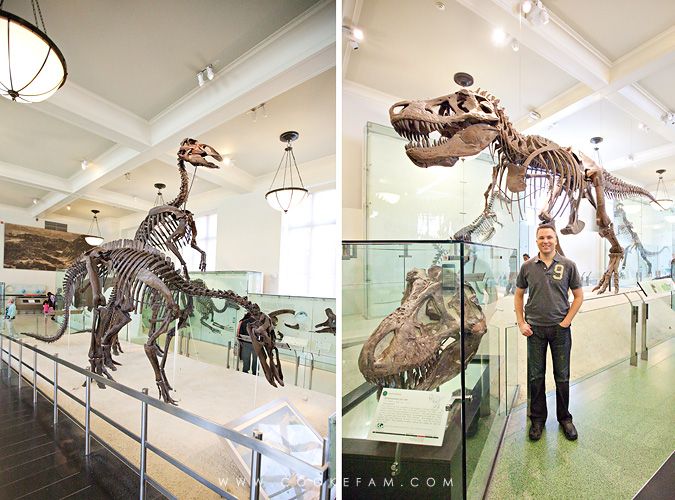 A Redwood tree from California. The white words on the tree show how they use the rings to tell how old a tree it. Look how huge it is...also very old (but I can't remember the exact number).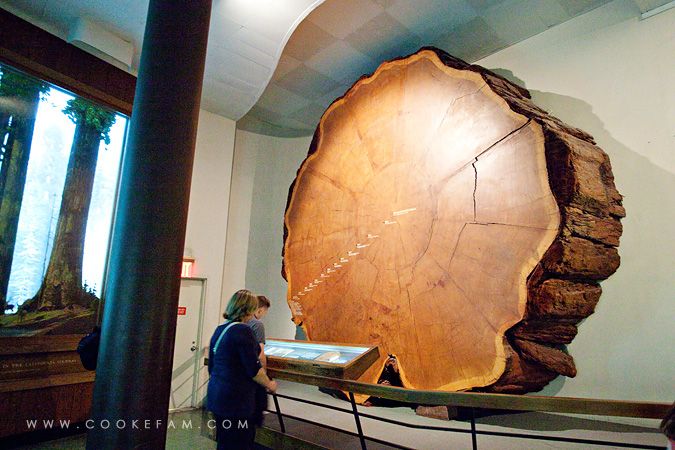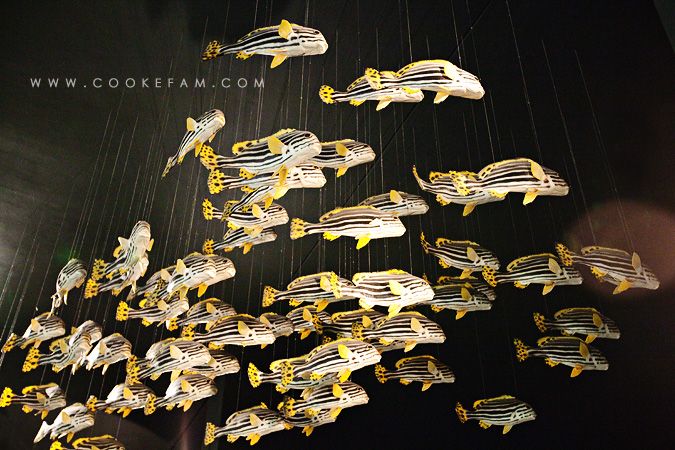 Another favorite room...the ocean animals.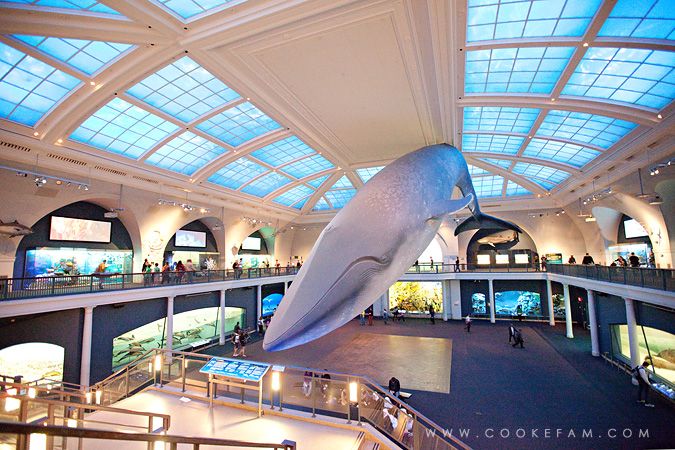 The museum in on the upper west side with Central Park right across from it. Here's Casey checking something on his phone right after we exited the museum with the park behind him.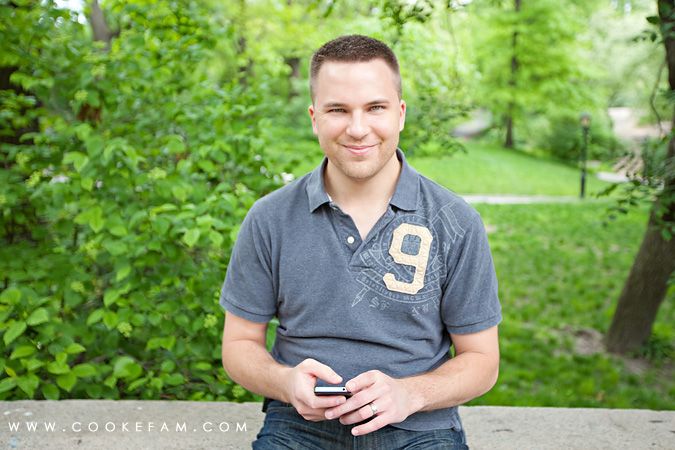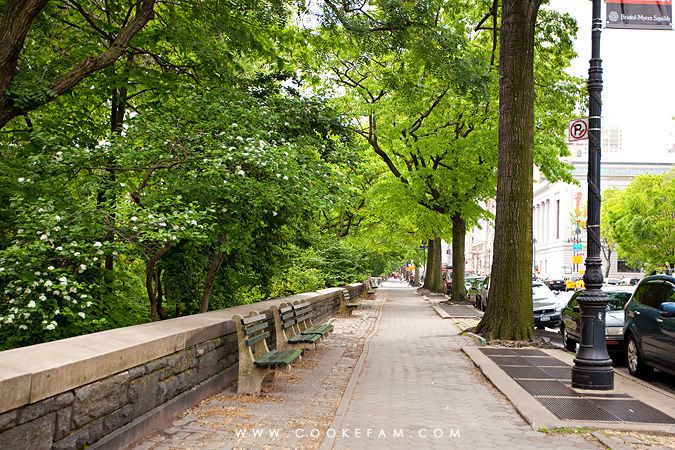 We stayed in the museum for a few hours, and when we came out, it was time for lunch. We headed around the corner and a few blocks west to one of the
Shake Shack
locations in NY. This was another place that I heard we must try. And, oh my goodness, was it good. See the line? Well, it moved pretty quickly.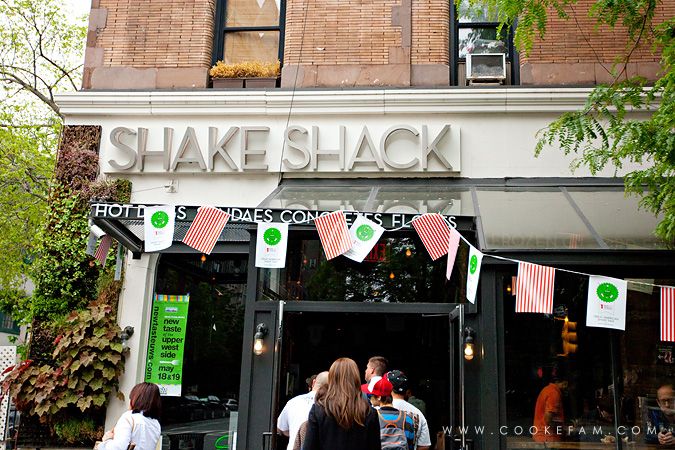 We scored a table by the front windows so we got to watch people walk by as we ate. And here's our meal: two Shack burgers, fries, a chocolate shake (for Casey), and a grape soda (for me). We both agreed that it's probably one of the top 3 burgers we've ever had. It was that good. And the perfect portion for a burger too.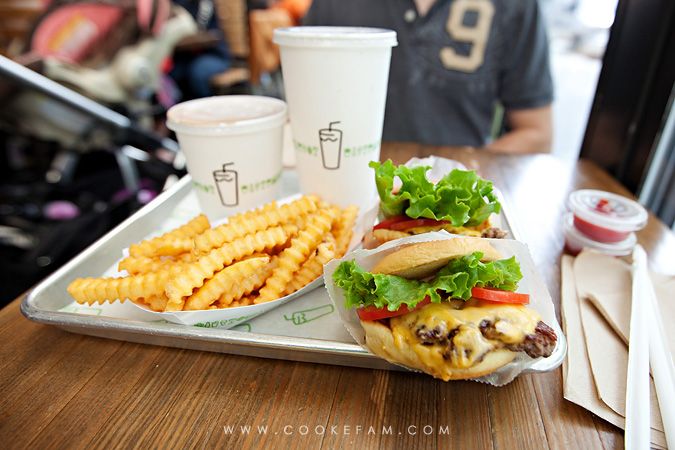 After lunch we strolled around the upper west side a little bit on our way to a bakery I wanted to visit. So far on our trip we had been around midtown, lower Manhattan, and Brooklyn. Each place has a unique feel. The upper west side was so quiet and residential with beautiful architecture.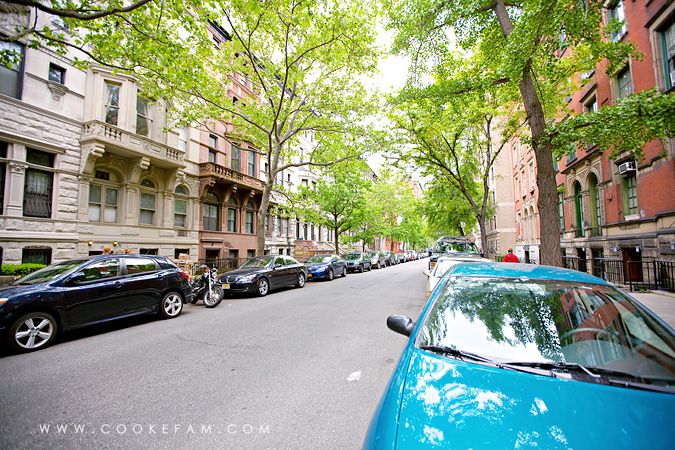 I loved looking at all the homes in a row and their different styles and details.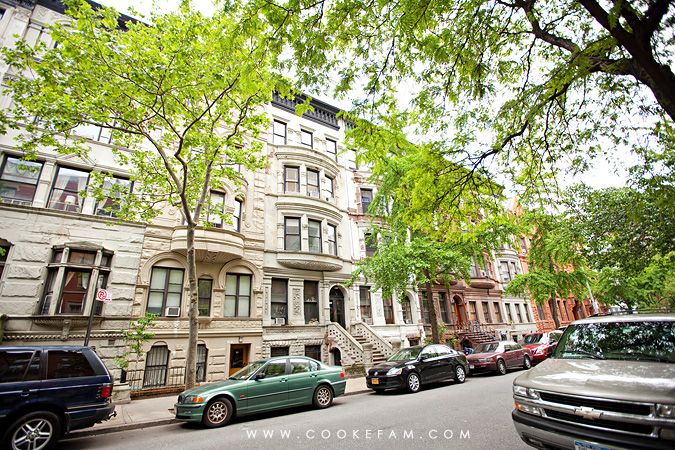 The bakery I wanted to visit is called
Levain Bakery
. Their cookies are famous. And now I know why. This place is so tiny and you have to walk down some stairs just to get to it. It's really easy to miss. But, we found it, and I'm so glad we did. I bagged up my cookie (Casey didn't get one since he'd just had a chocolate shake), and we headed back toward Central Park. More on the cookie later...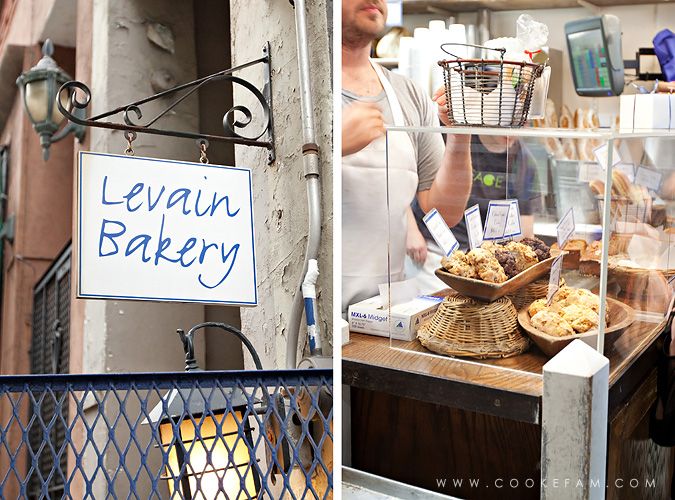 On the way back to Central Park, we passed a couple of markets like this. The flowers were gorgeous! Peonies, lilies, roses, and even orchids. That would be so tempting for me if I passed that on my way home every day!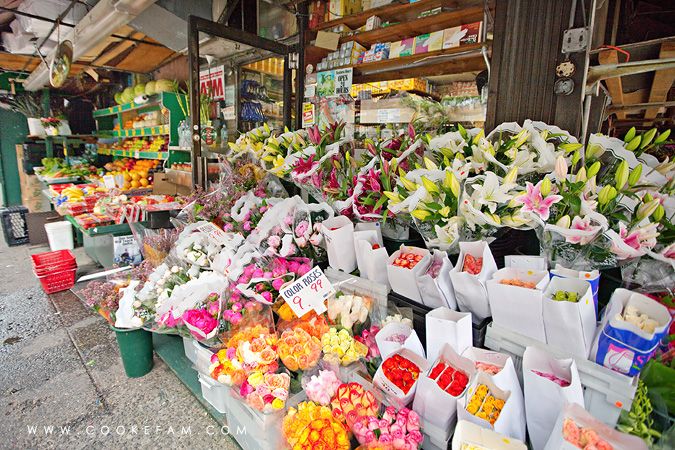 Ok. So when we made it back to Central Park, we found a bench, which was actually kind of off the beaten path and up on a little hill. It was the perfect place to sit and rest for a while and look down on other people walking through the park. And then I pulled out my dark chocolate peanut butter chip cookie. I don't know if you can tell just how big it is, but it's pretty big. I absolutely love cookies that are puffy and thick like this one. Please don't give me a thin, crispy cookie. As good as it looks, it tasted even better...perfectly soft and chewy. I wish I had one right now, in fact.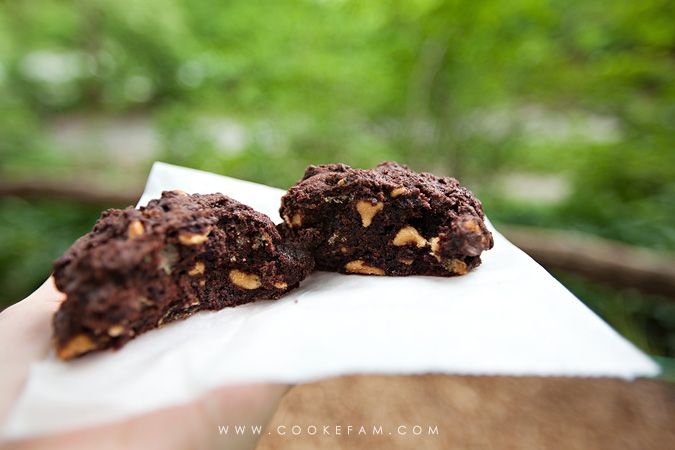 We spent the next couple of hours wandering around Central Park. It's pretty big and you can get lost in there too. We made our way from the upper west side to the south eastern corner of the park...taking in the views on the way.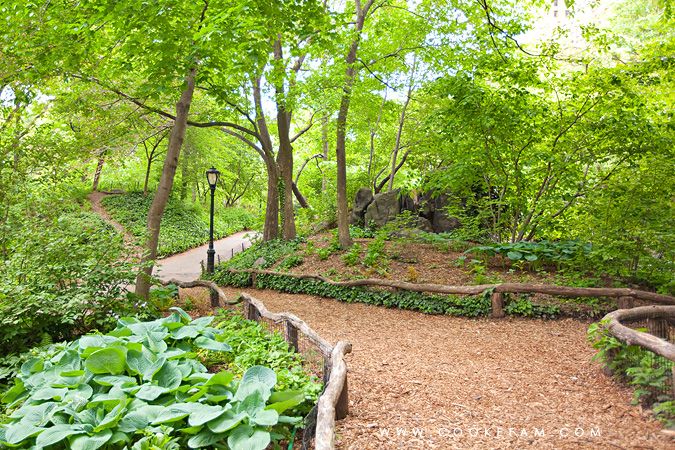 Central Park is just beautiful. It has so many unique landscapes, lakes and parks. We barely scratched the surface on our walk.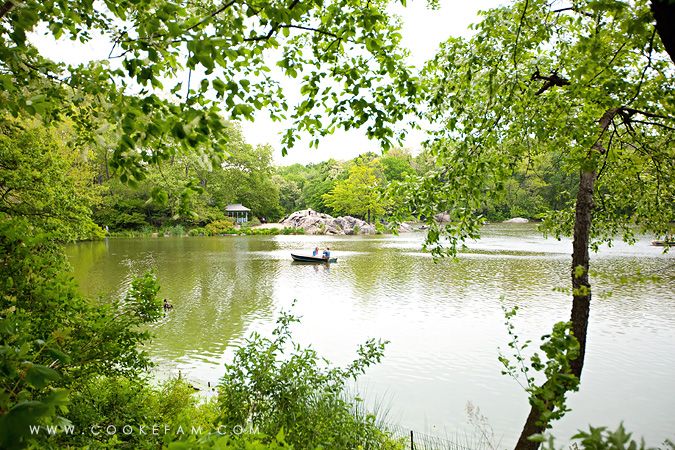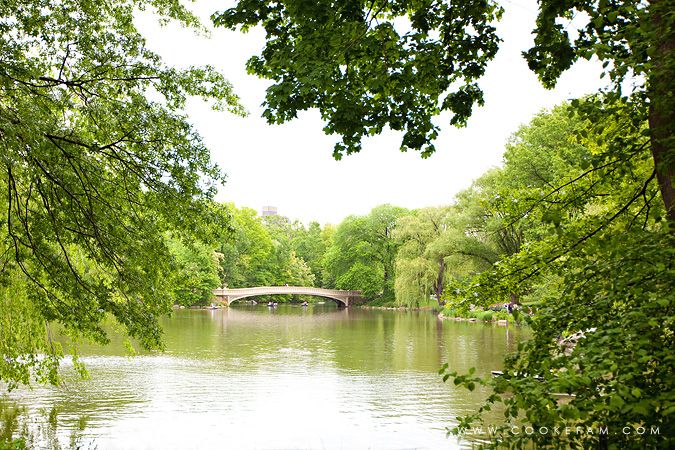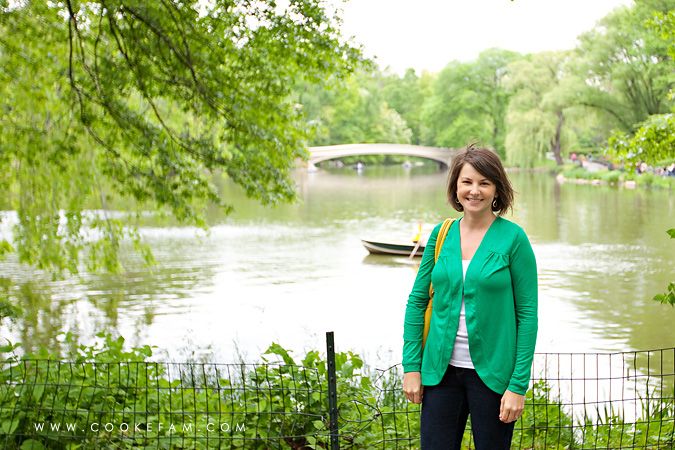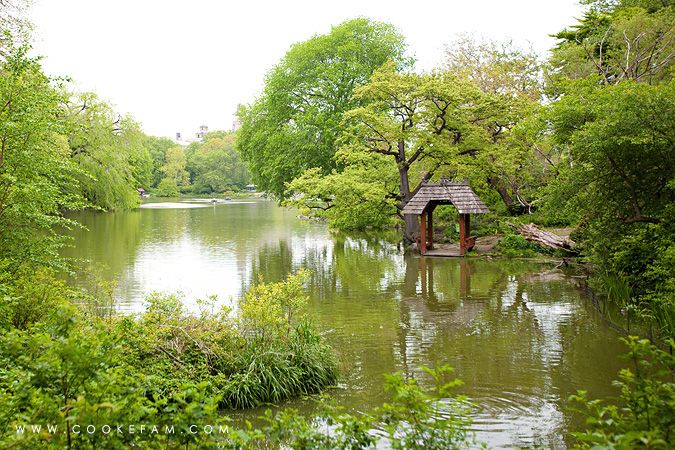 I love that in certain parts, you really can't see the tall buildings that surround the park. And you don't even feel like you're in a big city. But, in other areas, they are plainly seen. The juxtaposition of city and park is really interesting.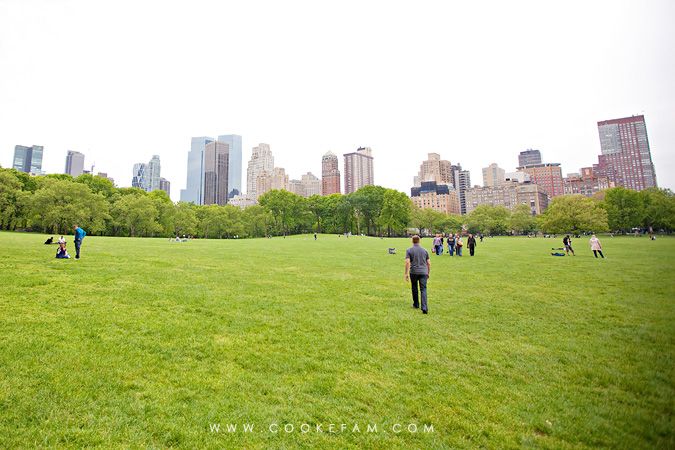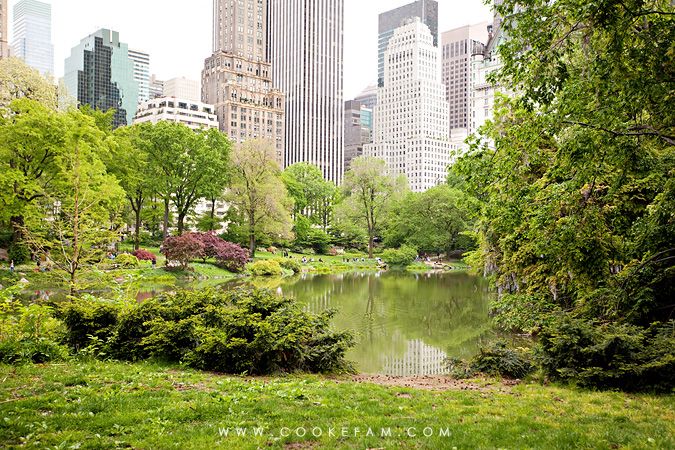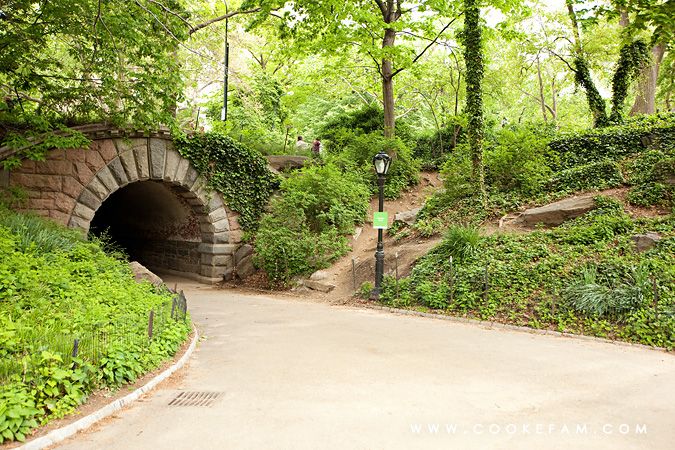 When we surfaced from our walk in the park, we were at 5th Avenue and Central Park South. Right on that corner are The Plaza Hotel and
FAO Schwarz
toy store. We knew we wanted to check out FAO Schwarz and grab a couple of gifts for the boys. I remembered from my last visit there that it's an experience unlike most other toy stores.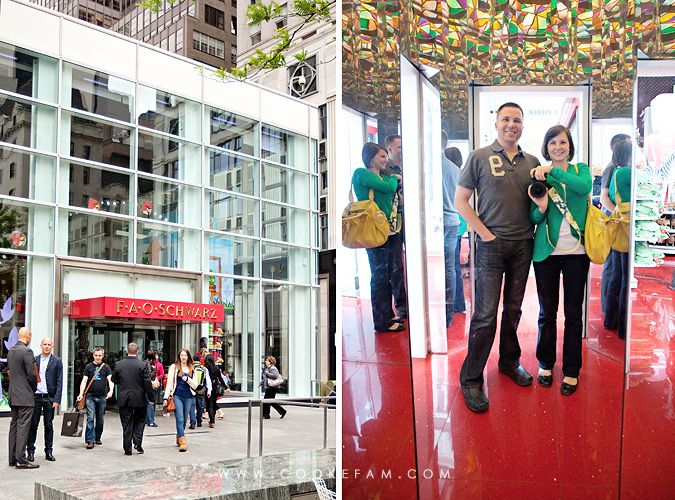 We stepped in the "fun" mirror that's right by the entrance (above photo), and then walked into candy land. If you can't find the candy that you want here, you will not find it anywhere. They have it all. And it's so fun to look at.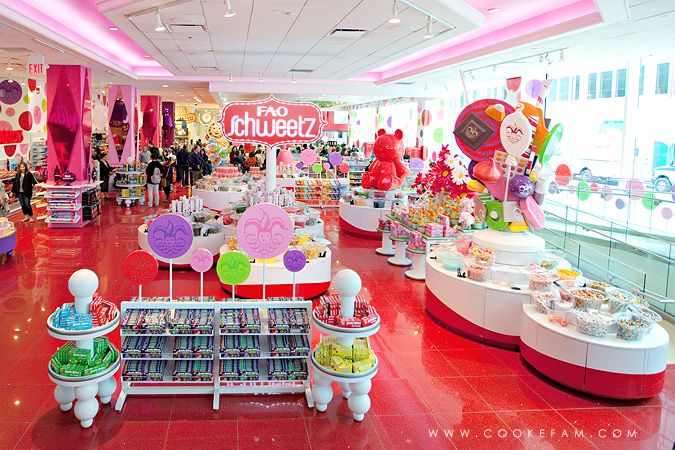 Walking through FAO Schwarz turns you into a kid again. It might be all that candy in every possible flavor, vintage, and type. Or the menagerie of stuffed animals, some of which are bigger than you.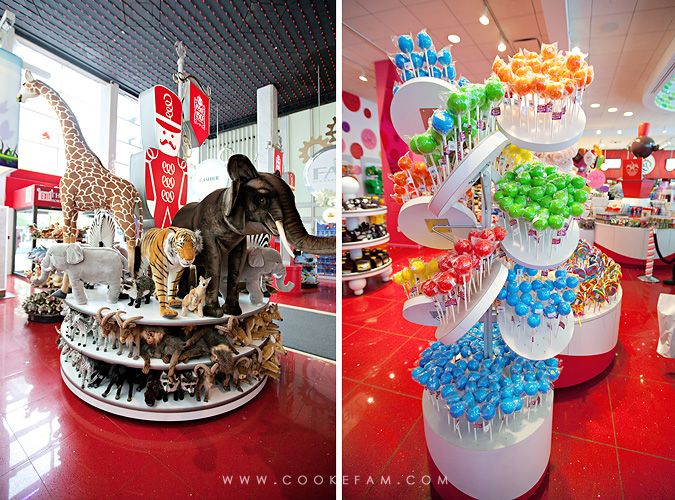 Or it might be how they theme each section of the store. This was the geological toy area. The books, dollhouses, cars, trains, musical instruments, crayons, etc. all had unique themes and displays.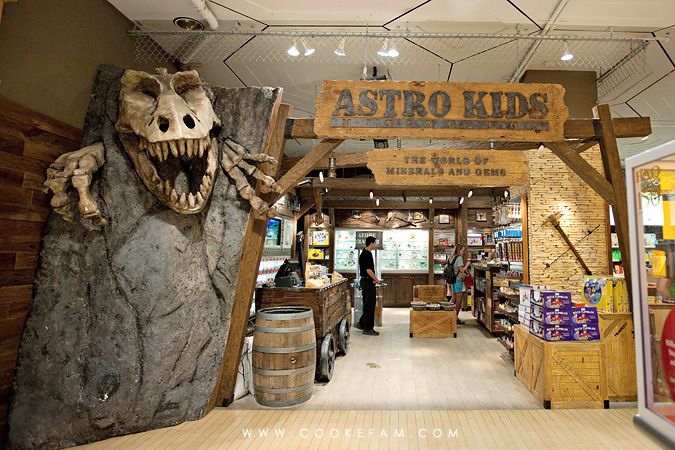 And of course you remember the big piano from the movie,
Big
, right? It's still there, and they let you give it a try if you want.
Just look at all the stuffed animals. Every kind you can think of (almost...no sea urchins). We got Ethan a lion, which he has been wanting. We got Logan a NY fire truck that has sirens and goes on it's own. Both toys were big hits with our boys.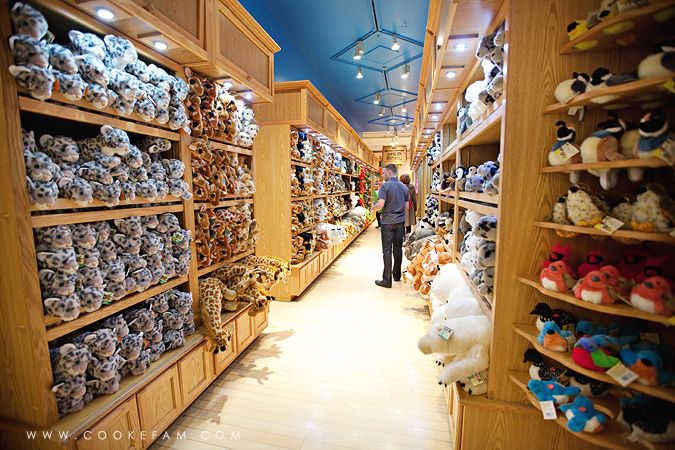 After the toy store, we made our way leisurely down 5th Avenue toward our hotel. We peeked in some of the stores and just window shopped in others. When we got back to our hotel, we got changed for dinner.
We had reservations at
The Strip House
in Greenwich Village, which has an old-school atmosphere from the jackets the waiters wore to the vintage (burlesque) photos on the wall. The bordello vibe is carried through with the deep red and gold decor colors.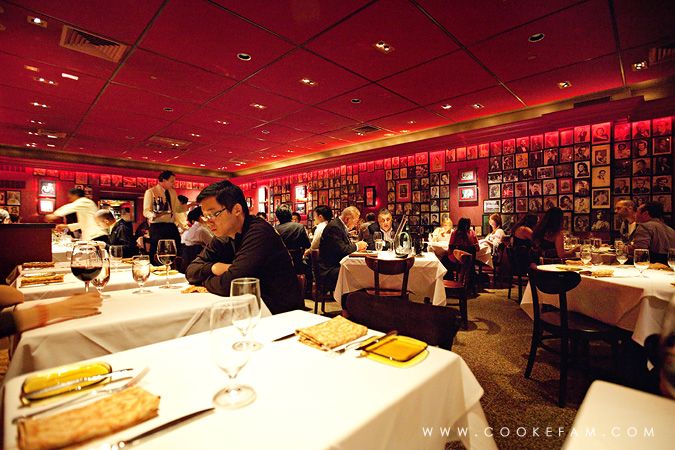 Below is our meal in photos. Clockwise from top left: cold potato soup shooter (wonderful), crab cake (excellent, but not the best I've ever had), 8 oz. filet (medium rare with fleur de sel on top and a wonderfully thick crust...a delicious steak), crispy goose fat potatoes (yes, just as good as it sounds!), creamed corn (we love corn, ok?), and the house specialty, chocolate cake (left much to be desired...I found it kind of flavorless, believe it or not.) Overall, it was an amazing meal.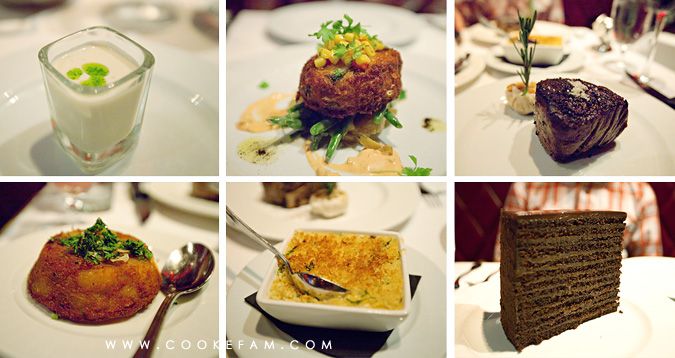 It had been raining a little bit that night (on and off), so we took a cab to and from the restaurant. Only one more full day in NY left!