Logan got his
hair cut short
the other day, and today was Ethan's turn. I am so excited about the shorter hair cuts, especially for summer. They are so easy and (I think) cute. However, as I mentioned before with Logan, Ethan now looks about a year older, which is a lot when you're only almost four.
Here he is...not the most willing subject...before his hair cut.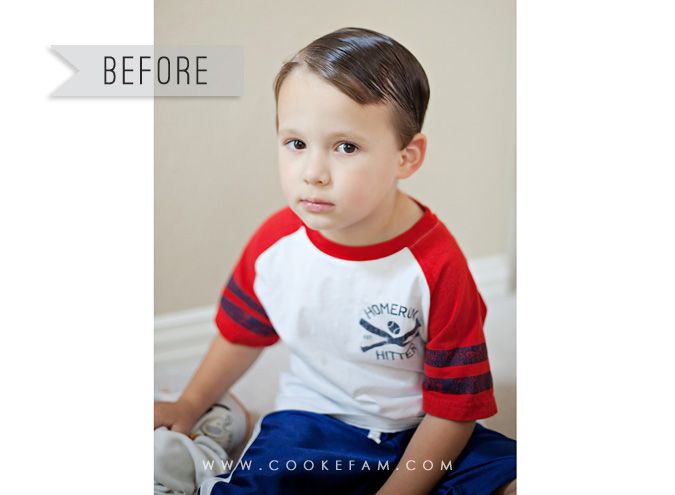 And during the cut. The iPhone keeps him occupied the whole time because it's pretty much the only time I let him play with it. He's watching videos of himself (and Logan). This tactic works with Logan too. It keeps them both virtually still during their cuts.
We don't go to a kids hair cut salon because we are lucky enough that our stylist, who has been cutting Casey's and my hair for about 9 years, cuts both of the boys hair for a really great price and we can get it done at the same time as our cuts. She's got two kids of her own so she's great at cutting the boys' hair.
And here's the big boy (with his blanket) after his cut. His cowlick (on his right side) shows up more with this cut, but it's also more manageable. Such a handsome boy...I love him.
And I love this one too, who insisted that I take his photo after taking Ethan's. He plopped himself down right beside Ethan and "told" me to take his photo. Even though he didn't want to look at the camera, I just love his expression.