Day 2 of our trip started out with us sleeping in, which was awesome. We had plenty of things planned for the day, but none of them had to be done at a specific time, so we started off the day slowly. We found ourselves sitting down to breakfast at 10am at
The Red Flame Diner
, which was literally a few doors down from our hotel.
That photo below is not coffee, but one of the best cups of hot chocolate I've ever had. A splurge for first thing in the morning, but totally worth it. And the syrup in the background of the photo speaks to the rest of our breakfast...french toast for Casey and pancakes for me. Allow me to sing the praises of The Red Flame for just a minute. We ate there every single morning of our trip. I had other breakfast places scoped out, but they couldn't hold a candle to this place. We each ordered something different every morning, and it was all delicious. And so very affordable, especially for NYC.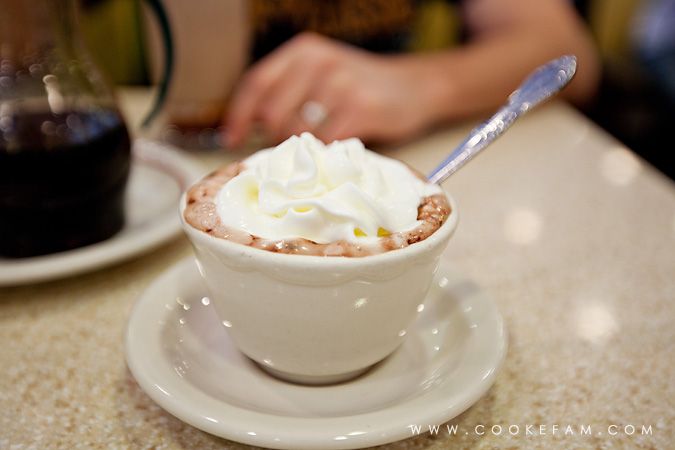 Ok. Moving on...to the subway. This was our first subway ride of the trip, but we rode it quite a bit. We used my map app on my iphone to navigate our way around the city. If you don't already know, you can choose between driving, walking, or public transportation directions. So, when we selected public transportation, it told us where to get on the subway, what line to take, and where to get off. And then, when we surfaced on the street level, it picked up with walking directions to our final destination. I've never used anything other than driving directions (since we live in Dallas), so I was pleasantly surprised at how effective this was at getting us from point A to point B seamlessly. And we weren't having to pull out a big map of the city everywhere we went. It was awesome.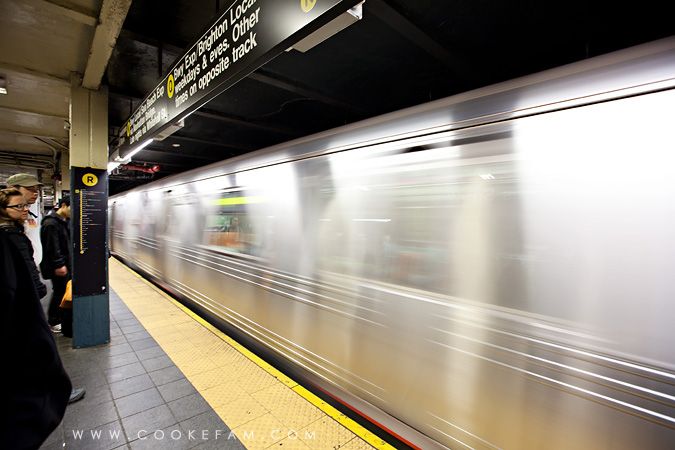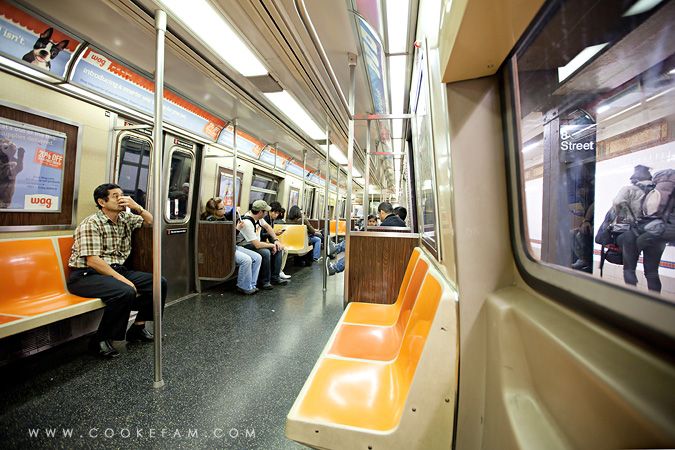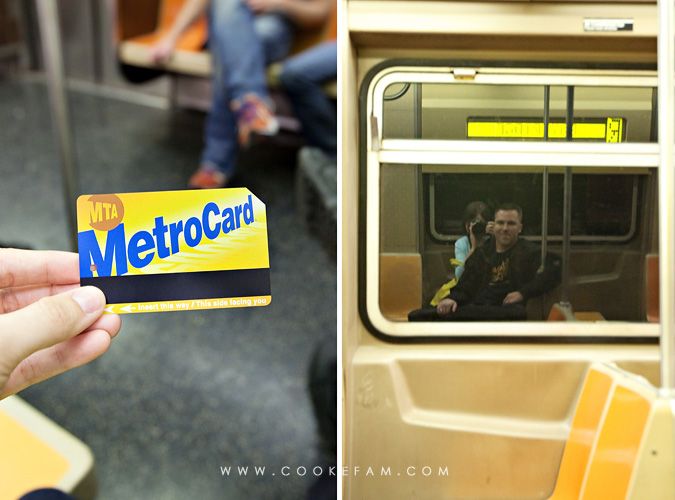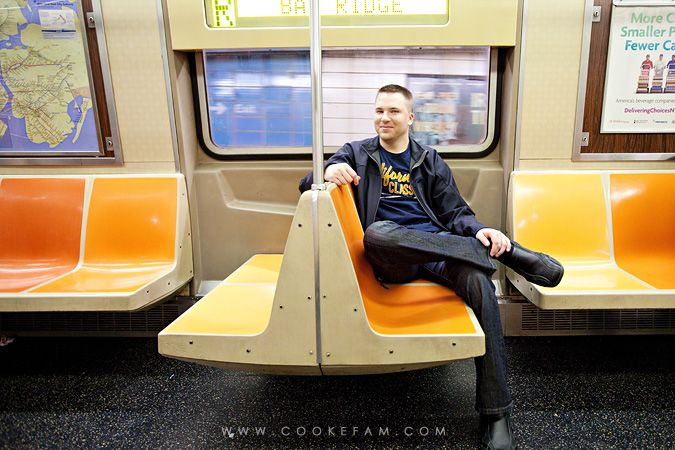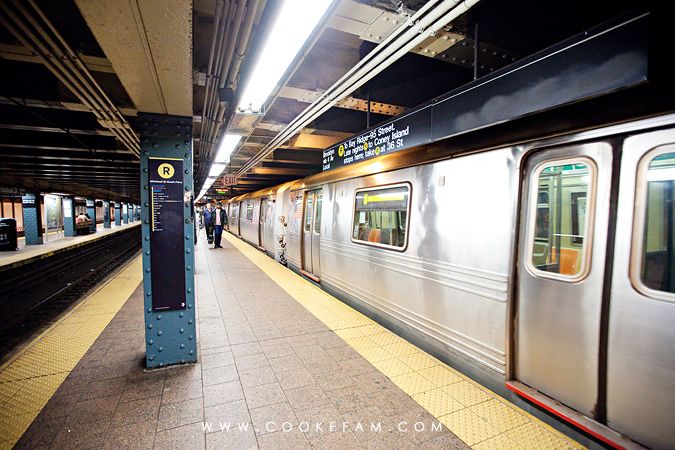 We took the subway all the way down to lower Manhattan to the
Staten Island Ferry
terminal. The Staten Island Ferry is still completely free to ride. Isn't that nuts? And it is such a cool way to see the city from the water as well as the Statue of Liberty. On our way to Staten Island, we got some amazing views of the Manhattan skyline: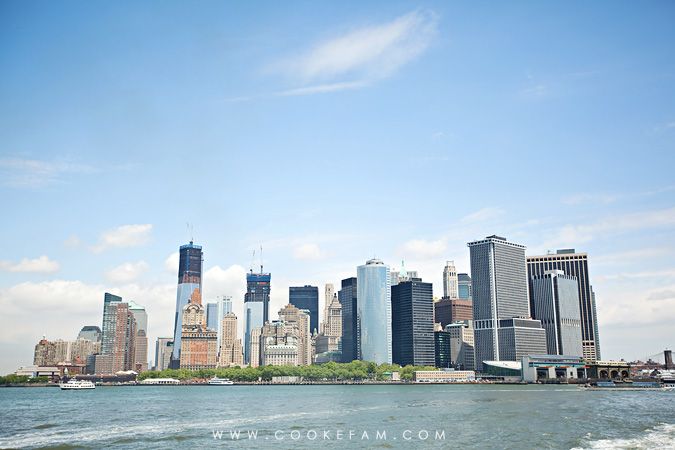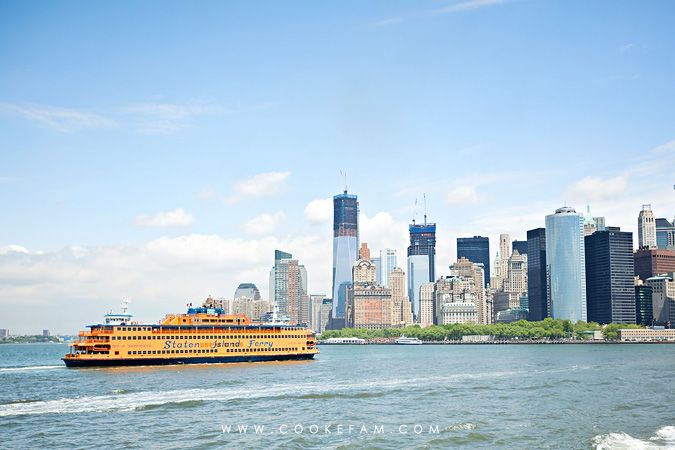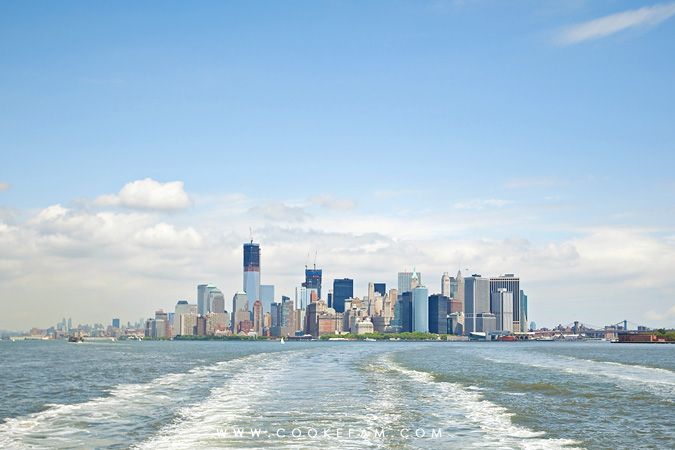 It takes around 30 minutes or so for a one-way trip. When we arrived on Staten Island, we just went through the lines and hopped back on the ferry for the return ride. Only this time, we got on the other side of the boat so we could get a good peek at Lady Liberty on our way back.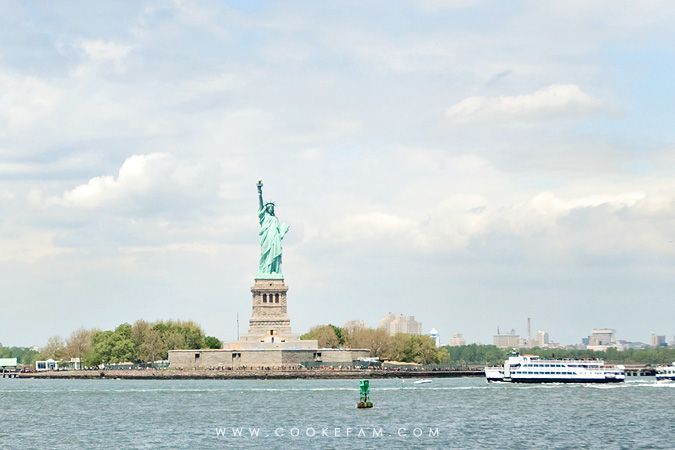 When we got back to the city after the ferry ride, we took the subway to Brooklyn. I had never been to Brooklyn in any of my previous trips to NYC, but I'm telling you, there is some stuff to see and some food to eat in Brooklyn. I think it's worth a visit. When we got off the subway, we walked to
Brooklyn Bridge Park
to get some ice cream and see what NYC looks like from Brooklyn. I had heard of the
Brooklyn Ice Cream Factory
and wanted to see what all the fuss was about. Well, it's really, really good ice cream. It was the perfect early-afternoon treat. In fact, because we had eaten breakfast so late, we didn't have lunch. Just ice cream. You can totally do that on vacation.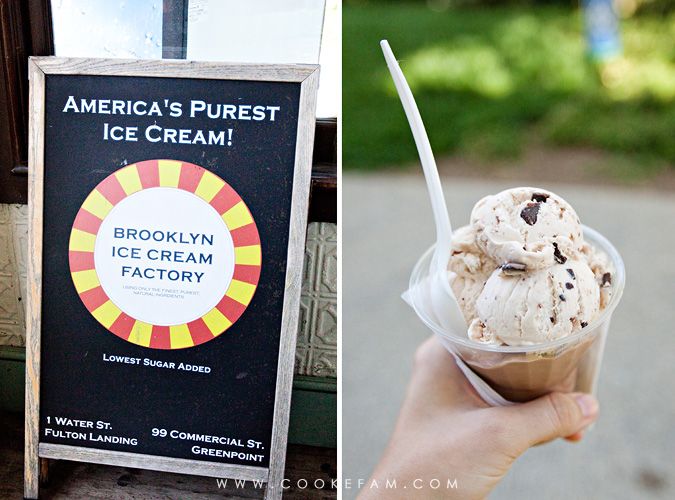 The Brooklyn Ice Cream factory is located on the
Fulton Ferry Landing pier
, which almost
right under
the Brooklyn Bridge itself. See? That restaurant on the bottom right down there is the
River Cafe
, which I've heard is pretty good. I know one thing...that restaurant has a room with a view.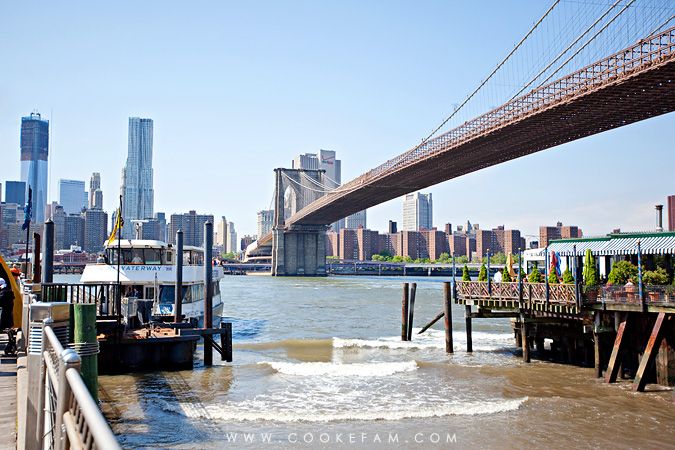 This is what Manhattan looks like from the Fulton Ferry Landing pier: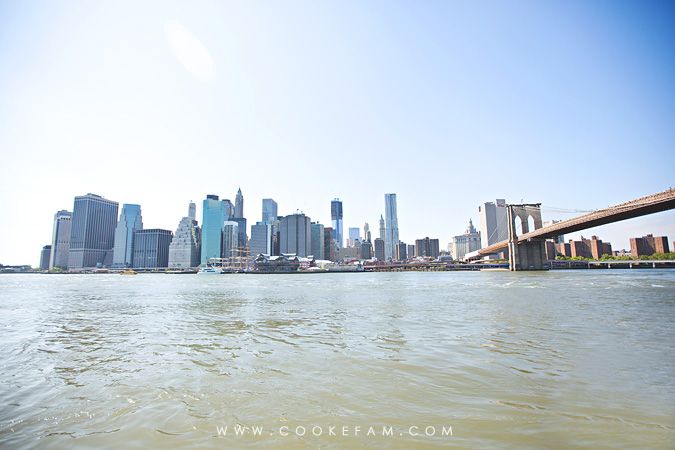 The real reason we wanted to go over to Brooklyn is because I wanted to walk back to Manhattan on the Brooklyn Bridge (it wasn't
all
about the ice cream). On our way down Old Fulton Street to the bridge walking entrance, we passed the original
Grimaldi's Pizzeria
. Check out that line. Apparently, from what I hear, there's almost
always
a line. But supposedly it moves fairly quickly. Way back when I was researching where to eat on our trip, I had planned for us to go to Grimaldi's. But, our plans changed and we just settled for checking it out from across the street.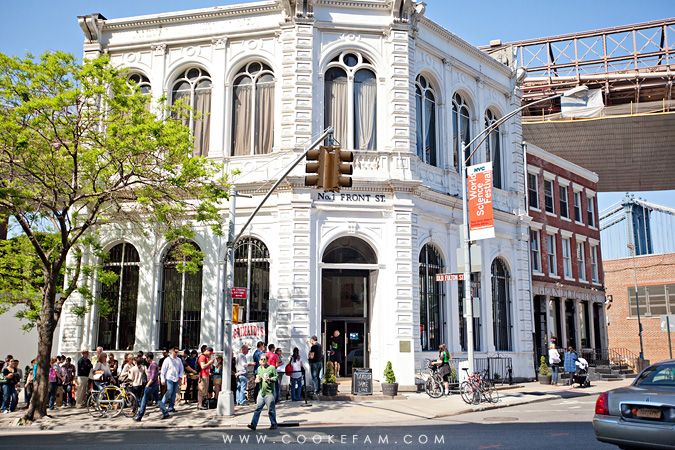 Just as we entered the walking path for the Brooklyn Bridge, we came upon this woman who was carving mangoes on a stick to look like flowers. But not to look pretty...to be easier to eat. It was like slices that were still held together at the base so you could eat it on the run. Neat. I'd never seen that before.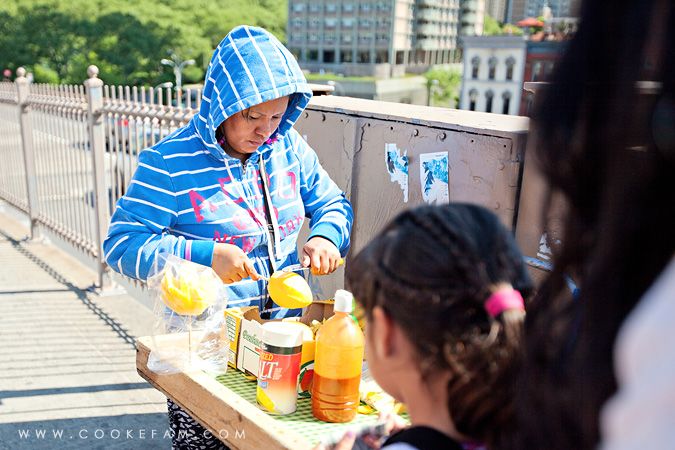 Another iphone photo leaving much to be desired, but again...the only one of us together on the bridge.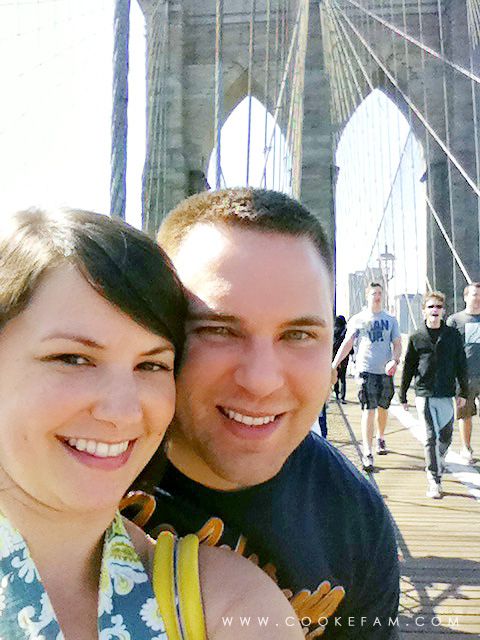 I have posted here only 5 photos of our
walk across the Brooklyn Bridge
. But I took what seemed like millions. I just could not put my camera down. The reason I wanted to do this in the first place was to really see the bridge and it's architecture, and also to get yet another perspective of Manhattan. It did not disappoint. I really loved every minute. It was a little more than a mile long, and didn't take very long to walk. We chose to go from the Brooklyn side to the Manhattan side in order to see Manhattan as we were walking. Most of the people were going the other way, but I loved not having to turn around to get the view. This is another view that would be spectacular at sunset or at night.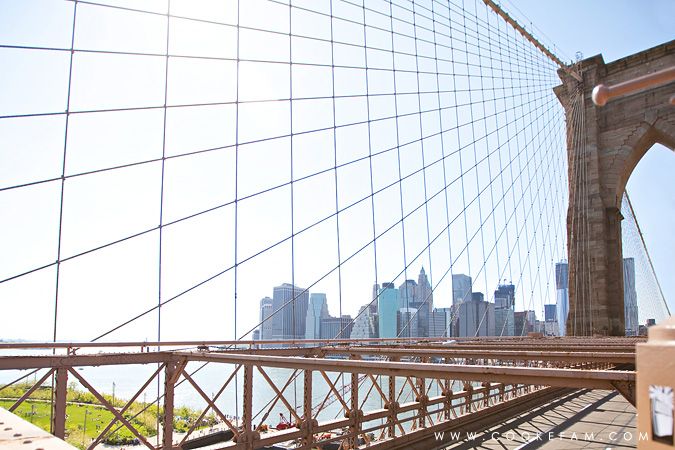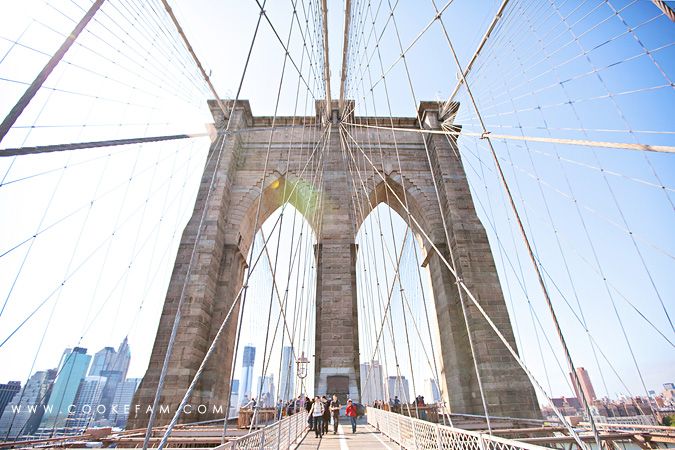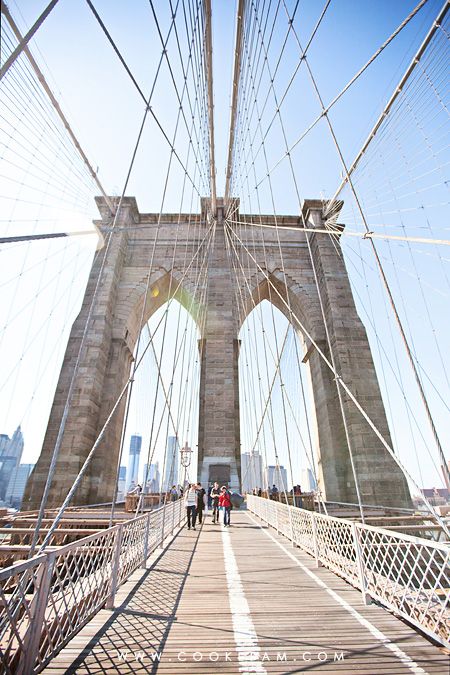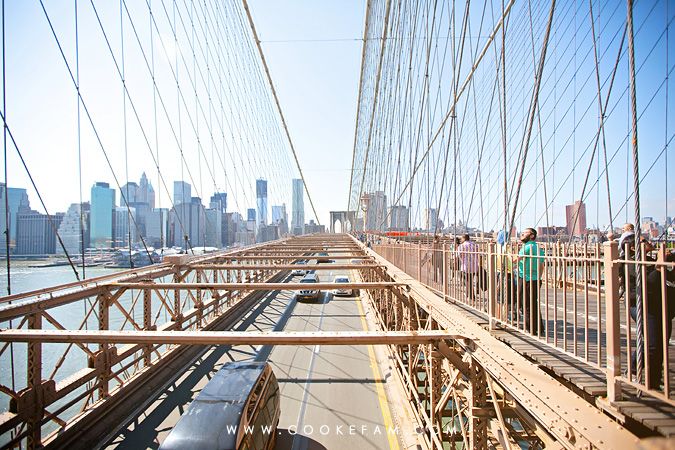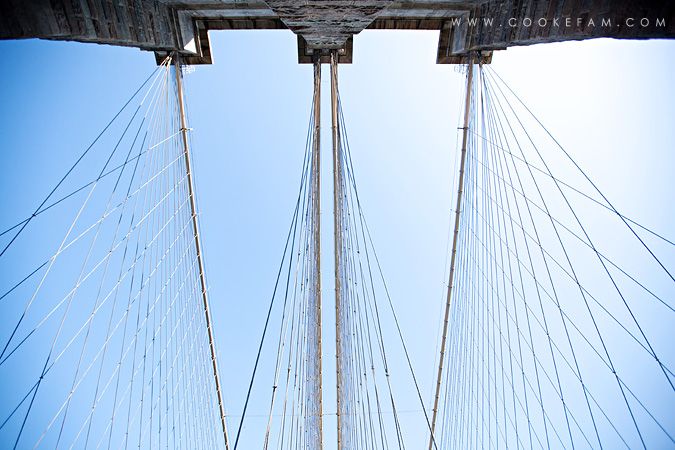 When we got over to Manhattan, we got back on the subway to head up to our hotel. I love the subway. I know I sound like a total tourist when I say that, but it's just so efficient and inexpensive.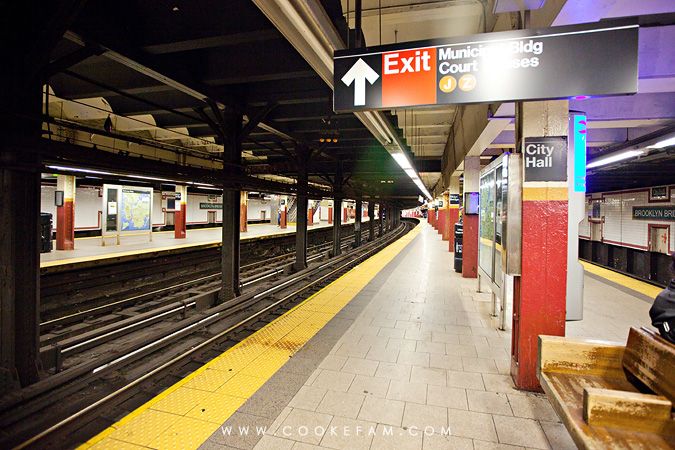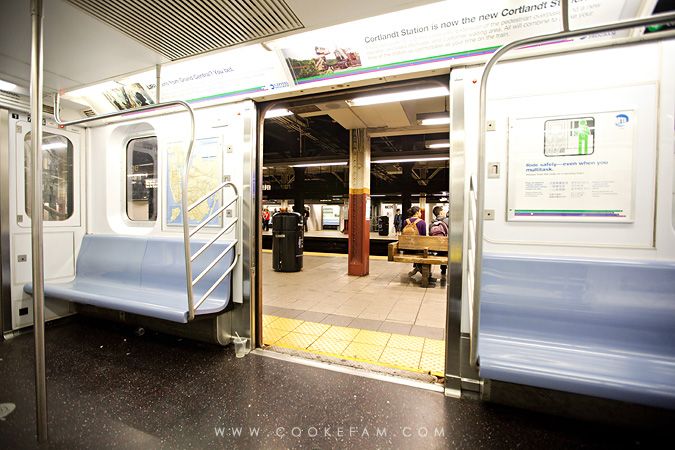 We got off the subway at
Grand Central Terminal
. We didn't actually expect to do that. Our iphone directions just routed us there since it was the best way to get back to our hotel, which was only a couple of blocks away. We'd planned to pop in to see Grand Central another day. But, this was a pleasant surprise.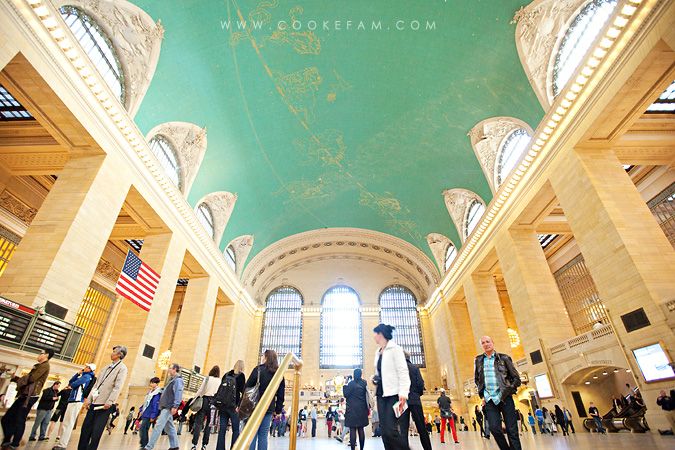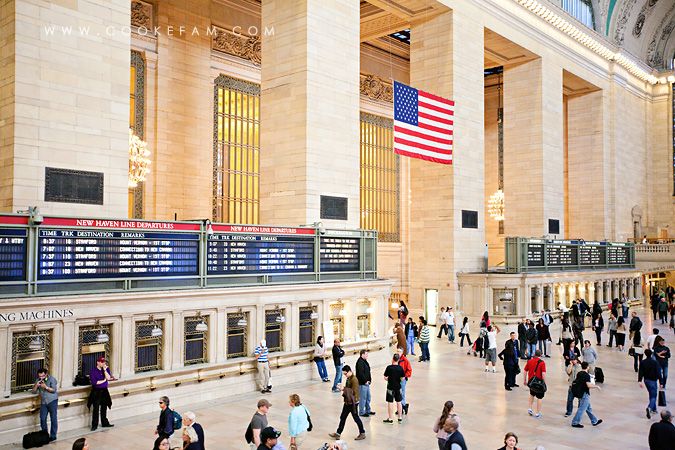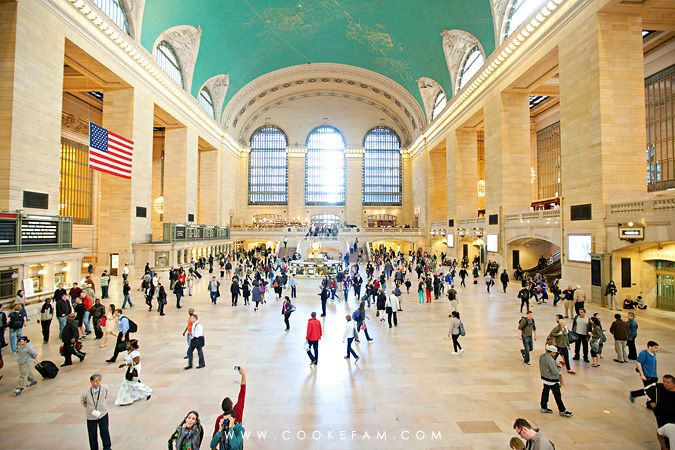 Back at the hotel, we rested our feet and then changed for our dinner at Bobby Flay's
Bar Americain
that night. We were able to walk to the restaurant because of its proximity to our hotel.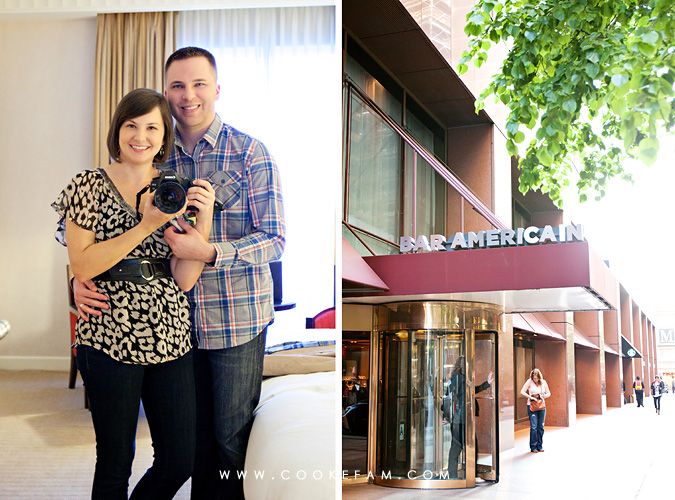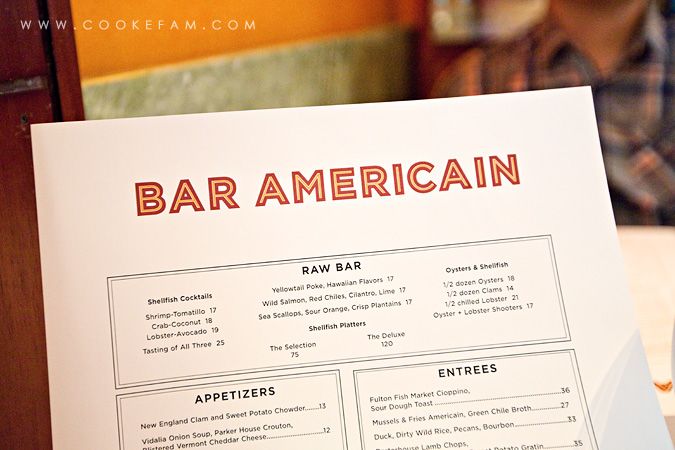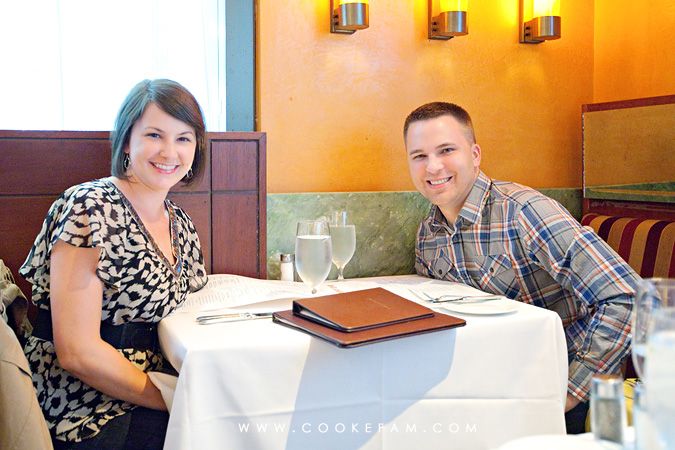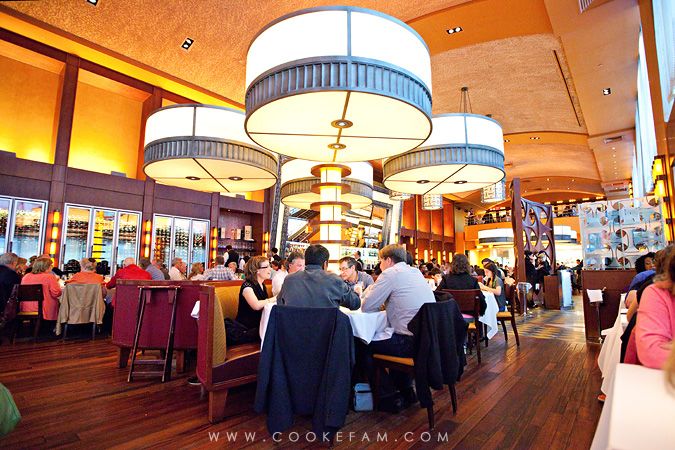 The restaurant experience was perfect and the food was outstanding. First, we ordered the shrimp and grits appetizer (below). I could have had this for my main dish, it was so good! Actually, we had a hard time ordering just one appetizer because they all looked amazing.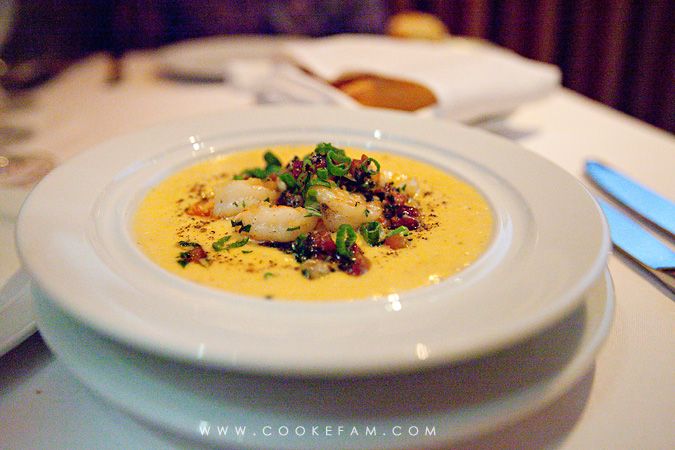 Then for our entrees, I had the rabbit with fingerling potatoes and wild mushrooms and Casey had the lamb chops. We had buttermilk and chive mashed potatoes and creamed corn for sides. Obviously we do not count calories (or carbs) on vacation. For dessert...deep dish chocolate cream pie.
Our late evening plans fell through that night (more on that later), so we just went back to the hotel and watched a movie! And fell asleep. We are so exciting!