A few weeks ago, after a really good thunderstorm had passed through our area, I let the boys go outside and jump in the puddles. I usually forget to let them do things like this. My instinct is to stay inside when it rains and snuggle on the couch with books or a movie. But I have
recently remembered
that it's okay for them to get a little bit wet...and it's been so fun.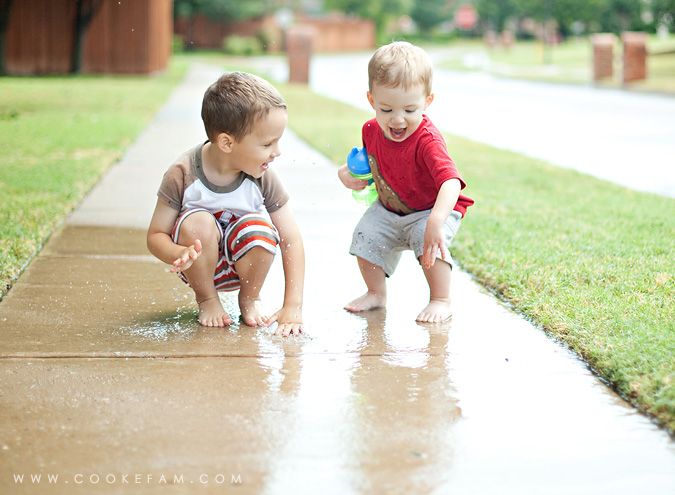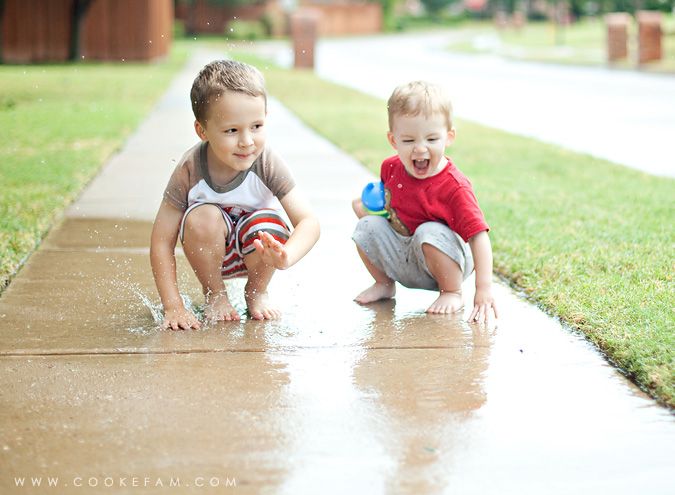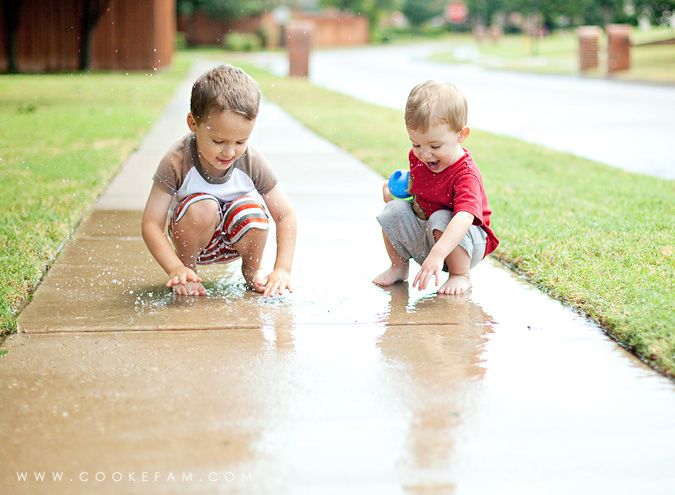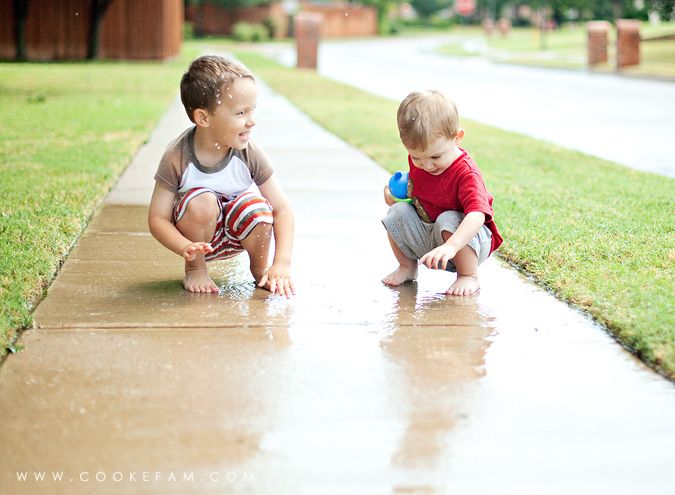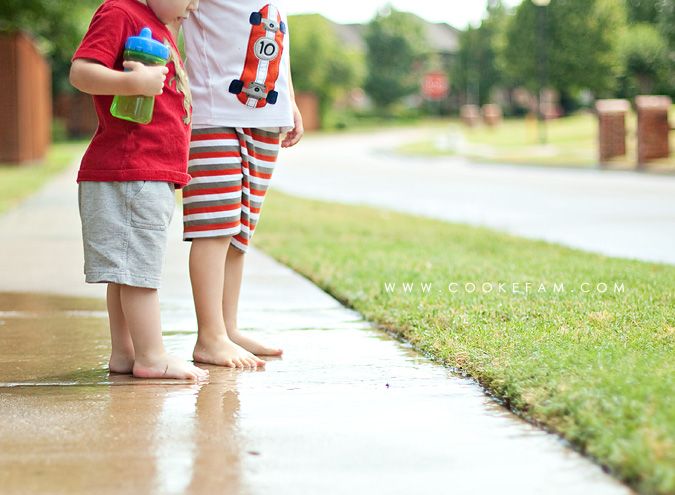 The lighting kept changing on me even though I was in the same spot. The sun would peek out from behind the clouds every once in a while. I bet there was a rainbow somewhere but I didn't see one.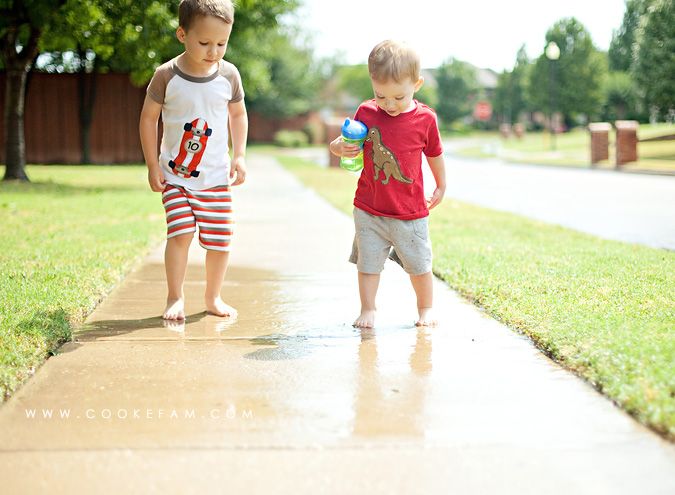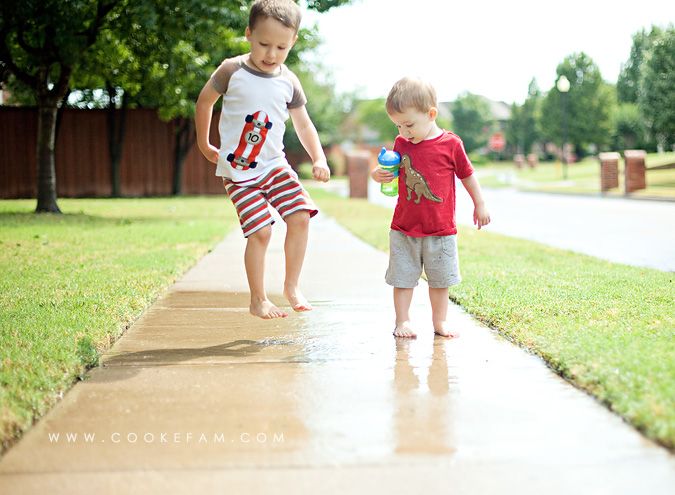 I love that Logan is clinging to his water cup in all these photos. That is pretty typical of him right now. And it reminds me of
Ethan when he was about this age
.