Today my baby turned 2. I simply cannot believe it has been two years since he was born. This is our little guy just a few days after he was born. A cute little cuddly peanut.
And here's our spunky, crazy, but still super sweet 2 year old enjoying his special birthday breakfast this morning. Poor little buddy actually just came down with a summer cold yesterday...such a bummer to feel crummy on your birthday. But he was still smiley all day.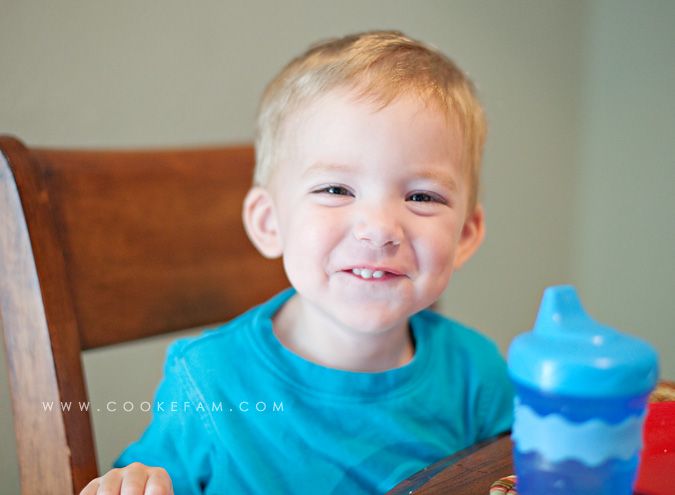 We had cinnamon rolls for breakfast this morning for Logan's special day. And his came with a candle! Which he promptly gave the evil eye and pushed away. He was not sure about the candle at all. We were also singing "happy birthday" to him when this photo was taken.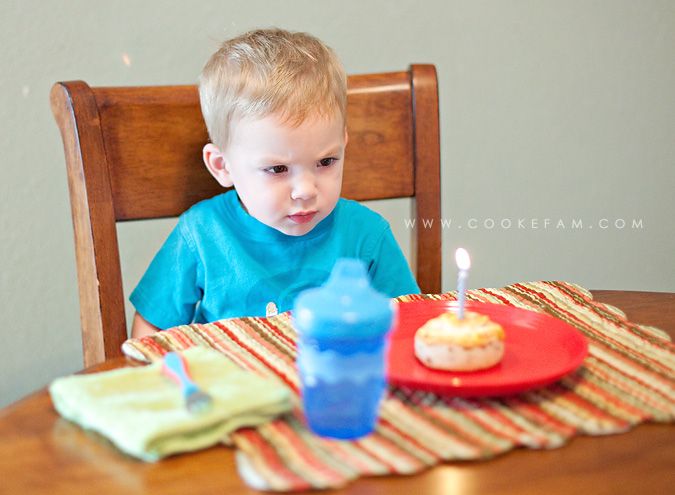 This was right before Ethan stepped in to blow out the candle for Logan because he would not go near it! We'll see how he does on Saturday at his party.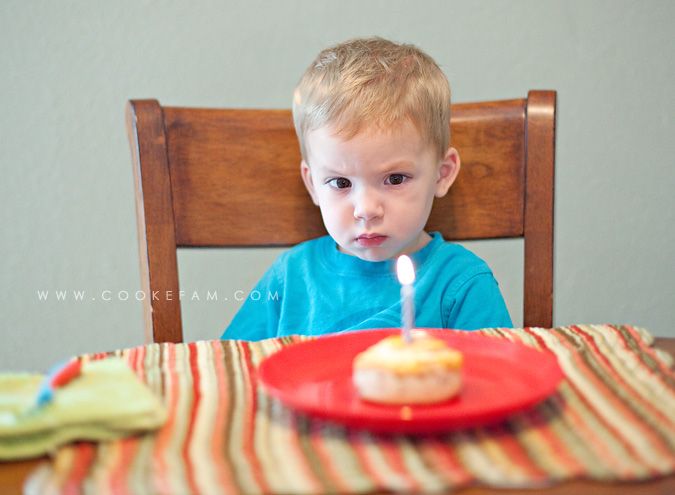 But as soon as the candle was out and he had his fork, he was all smiles again. This child is the very definition of a picky eater. I can count the number of foods he will eat on one hand. But, cinnamon rolls just happens to be one of those things. I give them to him without any glaze, but he has no idea that they could be even better!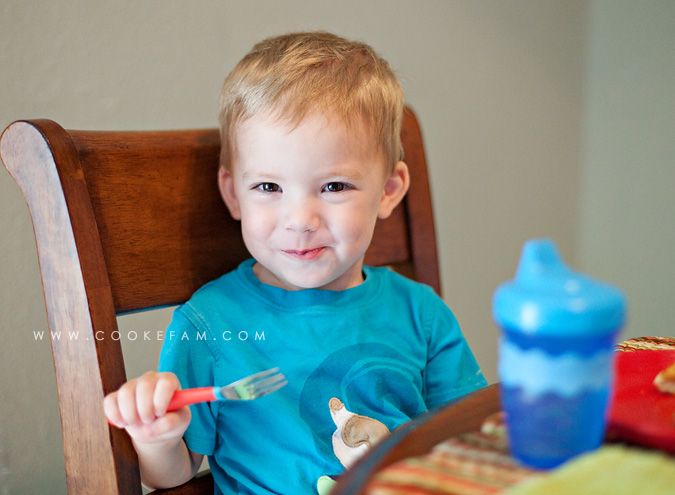 See? A Logan-approved food. Fork in one hand , but shoveling in food with the other.
This little one steals my heart with faces like that. As accomplished as he may be at throwing a tantrum (and believe me, he can throw down a good tantrum), he can be equally as charming and precious.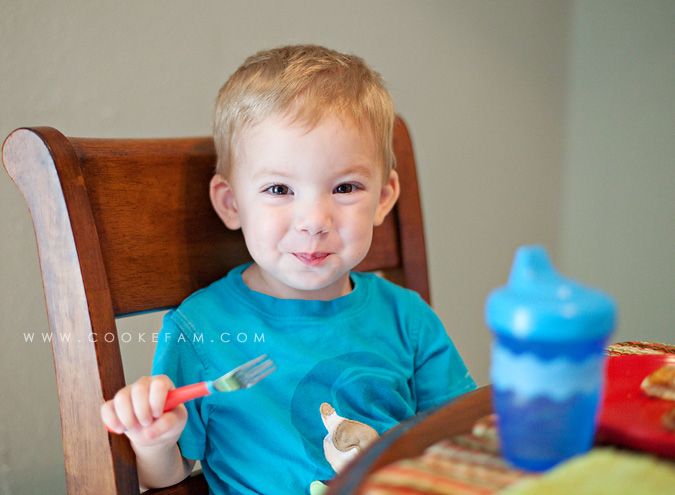 Today we also went to his 2 year well visit with Dr. G. The little boy is healthy, for which we are so very thankful. He did not have to get shots on his birthday because of that little cold he has. And for the first time ever, he did not cry and cling to me when Dr. G listened to his heart and chest. He was actually so happy during his appointment. And he still cuddles with mama...