I took these photos out at my parents' lake house a few weeks ago. This little "shoot" lasted all of 5 minutes...literally. But that's all I needed. Because, amazingly, they were both so psyched to wear their cowboy gear that they were in great moods. And actually smiled.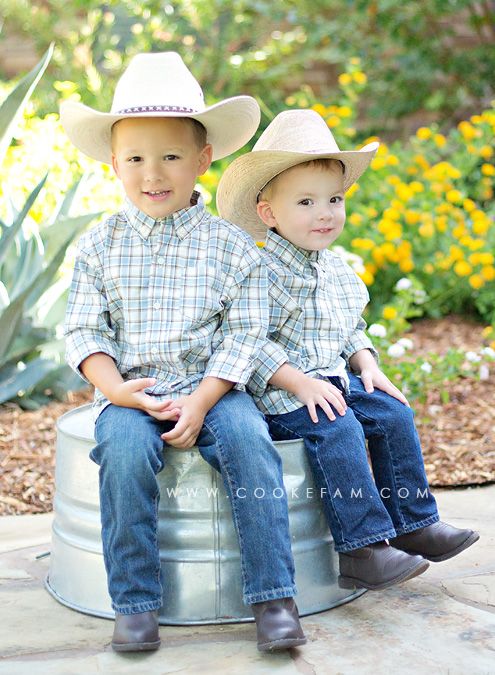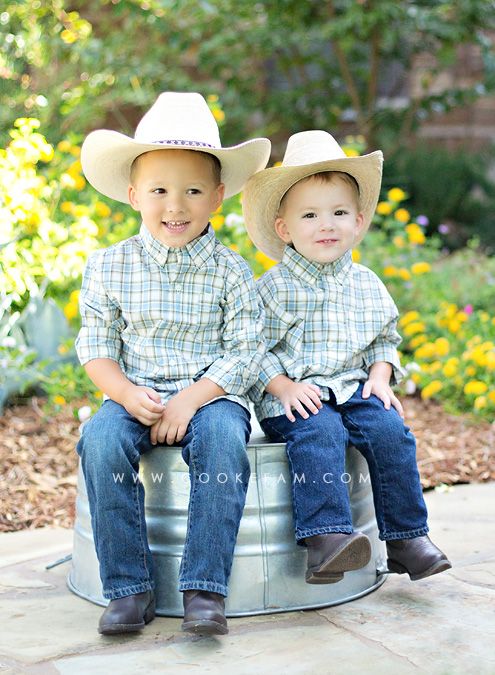 This next one suffers from a bad case of soft focus...grrrr. But I'm sharing it anyway, because it's my favorite photo of the lot. Of course.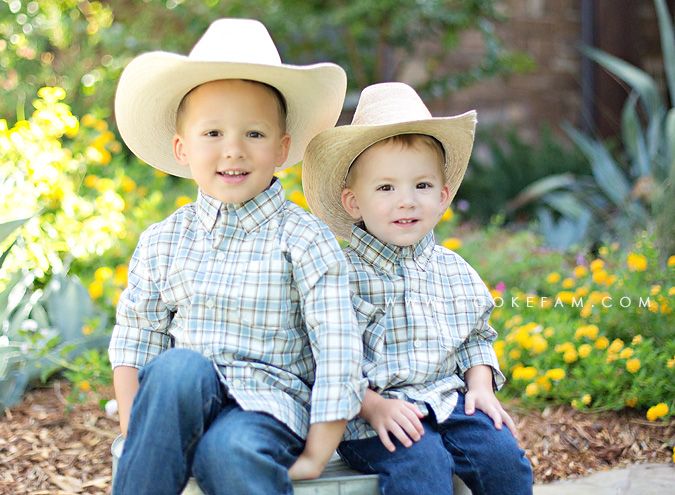 I love that you can see Ethan's "goggle" tan around his eyes. He wore his goggles so much while swimming that he definitely still has some tan lines.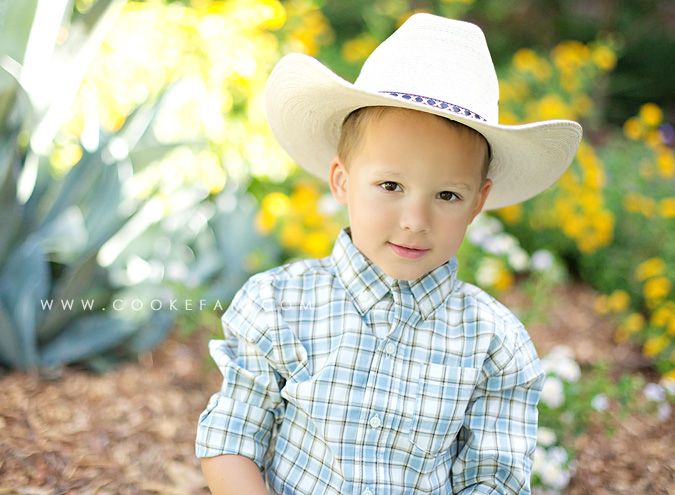 Life as a cowboy can be rough sometimes. Like when you're ready to go inside after only 4.5 minutes of taking photos. Oh, well. The life of a 2 year old = drama.