This is the first year we've made Halloween cookies. Really, it was just an excuse to try out a
new recipe
and utilize (in a different way) some really cool
Halloween pancake molds
my mom got us last year from Williams Sonoma.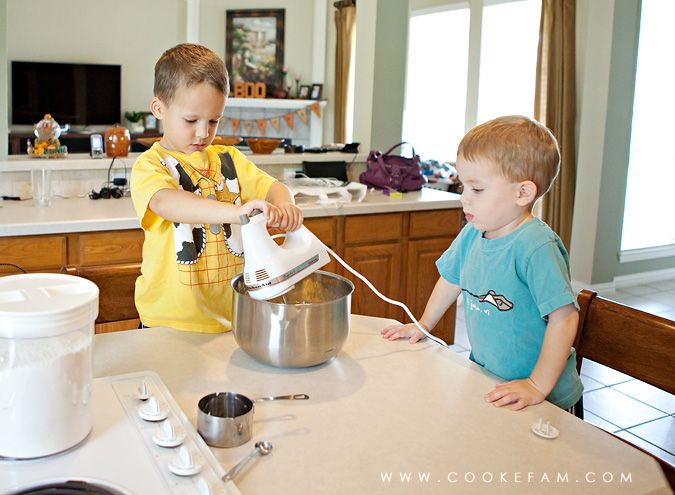 I try to let the boys get involved in each step of the cookie-making process. Including using the mixer...on the lowest setting and after I have already combined the ingredients a bit. If you know me, you know I would not do well with flour flying everywhere in my kitchen. But, they really love using the mixer.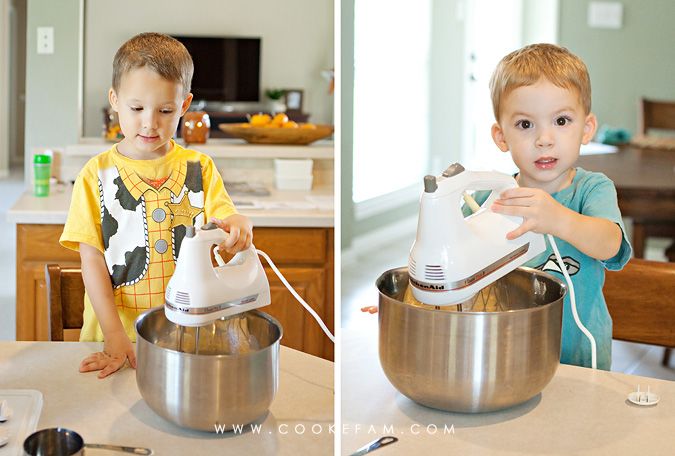 Then, they lick the beaters. I would say that this is probably their favorite part.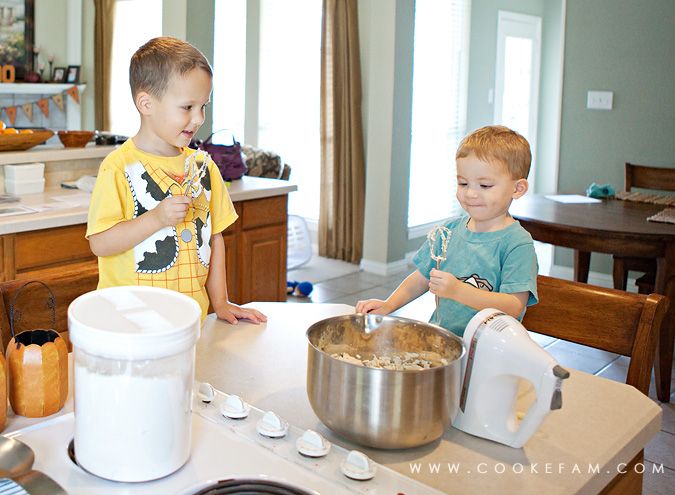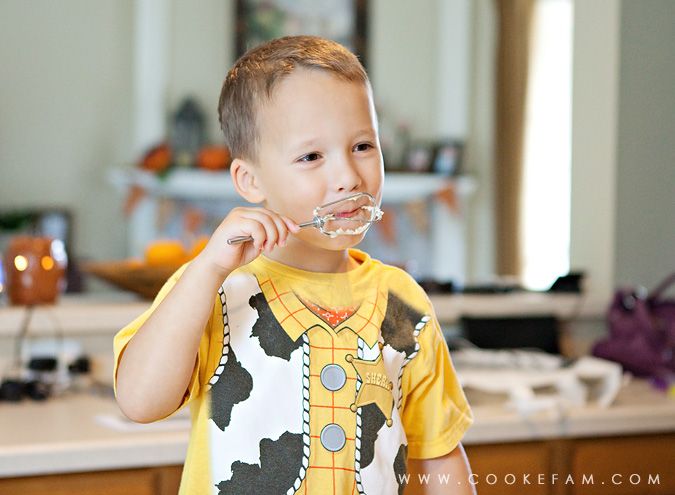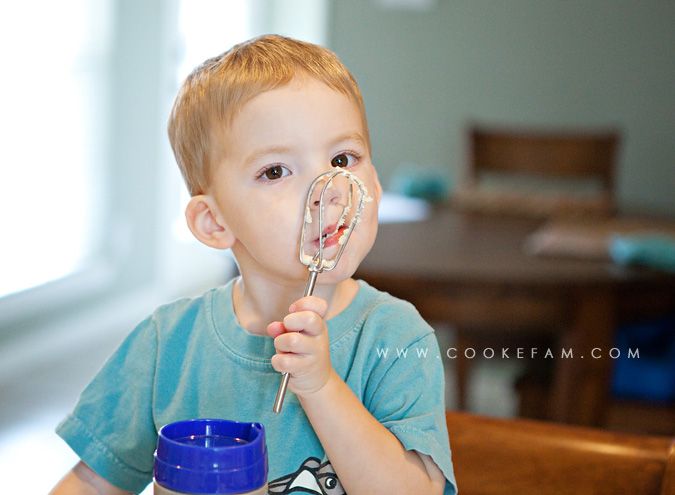 Then we took a break for a few hours for the dough to chill in the refrigerator and for the boys to take their naps. (And apparently change clothes...can't remember why that happened, but I do know that this was definitely the same day.)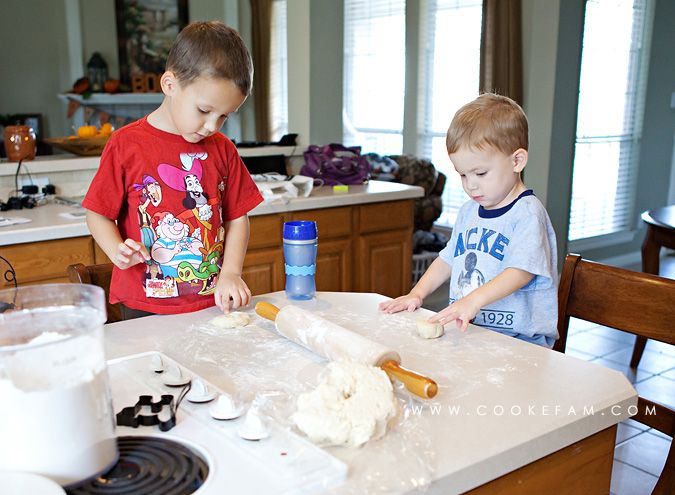 I gave them each a small part of the dough to pat down....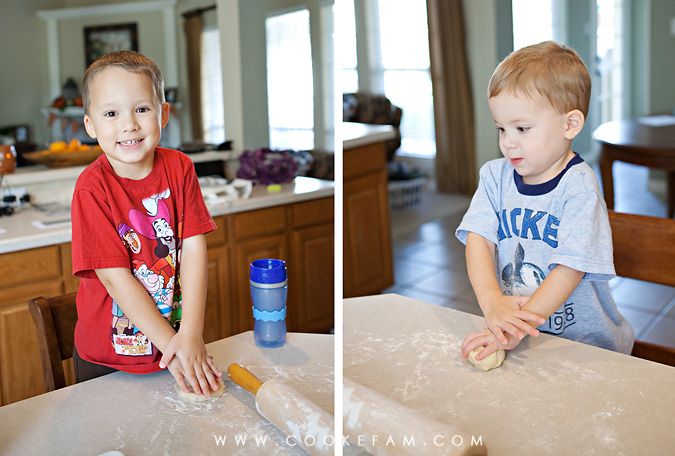 ...and then roll out. They love this part too. It's just fun to play with dough.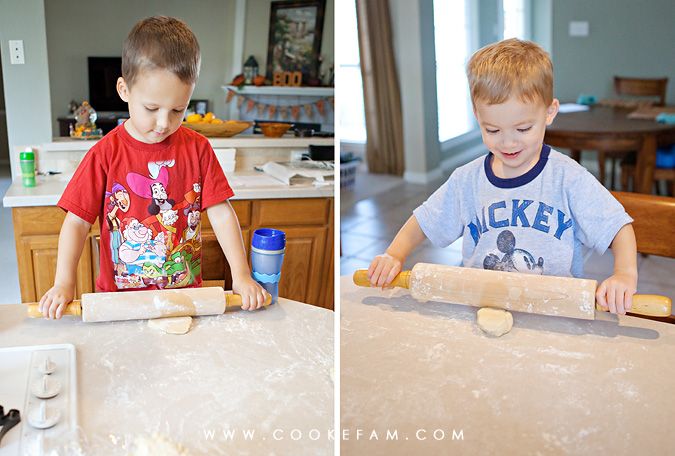 Then we used our pancake molds in a very non-traditional way and cut out our cookies. (Side note: I love taking up-close action shots of what they are doing because it adds a little detail to the photo story and also because it will help me remember how sweet the dimples are on their little hands.)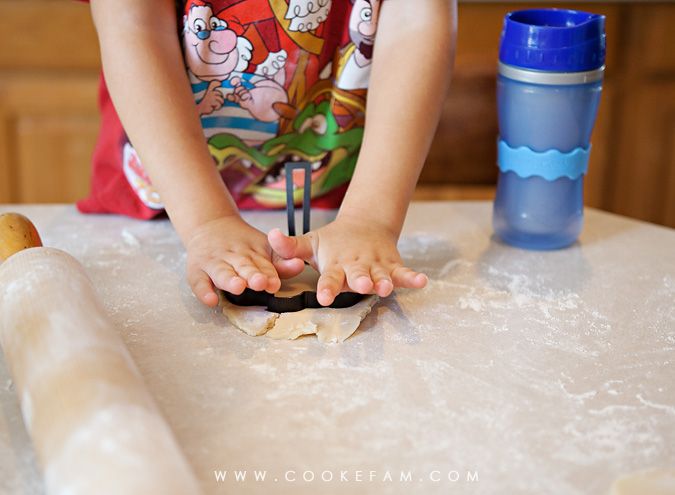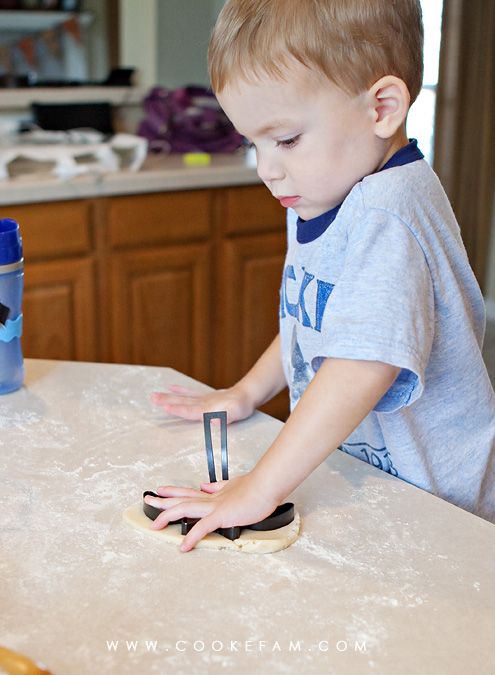 We cut out leaves, bats, ghosts, and pumpkins.
We followed the recipe for the glaze too, so we just spooned it onto the cookies.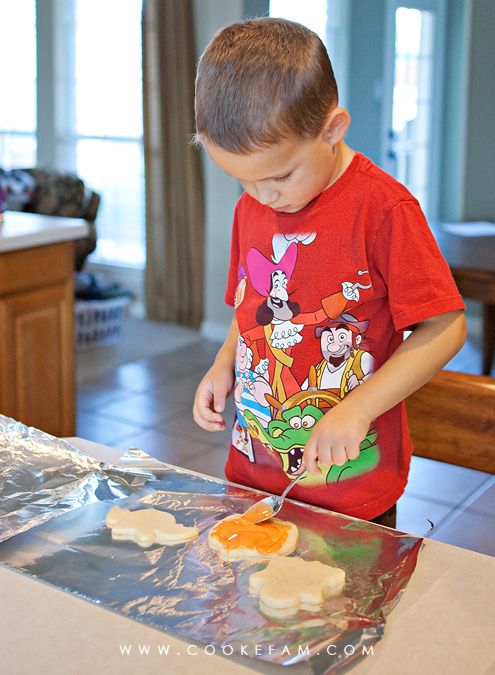 I gave each of the boys three cookies to decorate (that would be theirs to eat) because it's inevitable that the decorating spoon will get licked.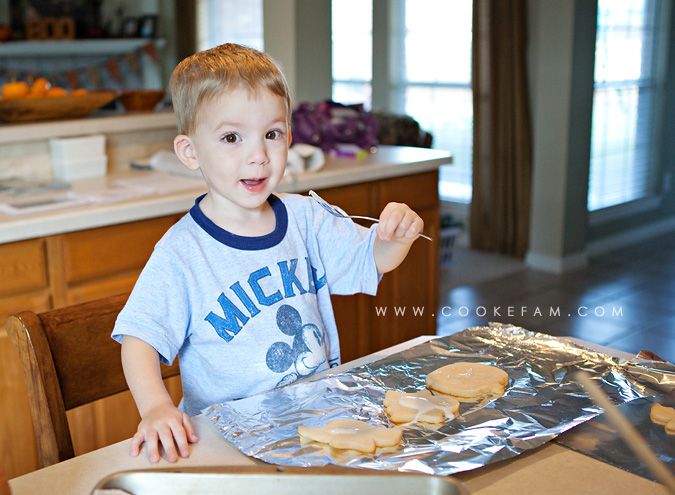 Glazing cookies is very serious business. Look at that concentration. I forgot to take a photo of the finished product. The glaze was yummy, but not as pretty as royal icing on cookies (which is also yummy, in my opinion). The cookies themselves had a really great taste and I could tell where the cream cheese added to the flavor and texture of the cookies. However, I think this dough is a little harder (stickier) to manage than our
normal sugar cookie recipe
, which I think we will use next time.