After Thanksgiving with both of our families in the city, we took off to the lake house for a little down-time with my parents. It was a little chilly outside so the patio cushions were put to better use...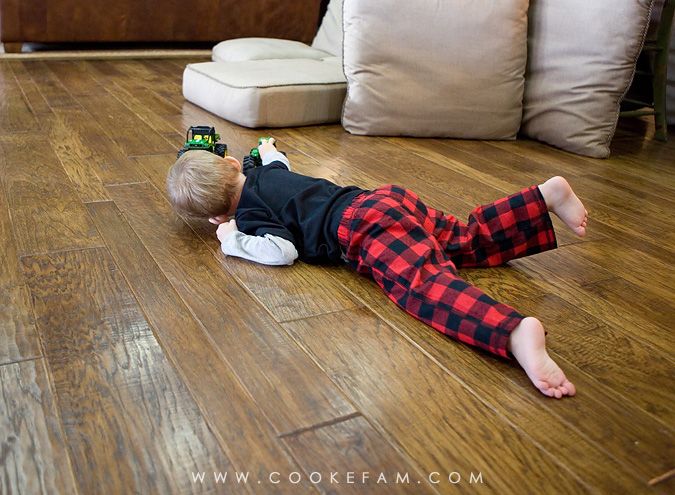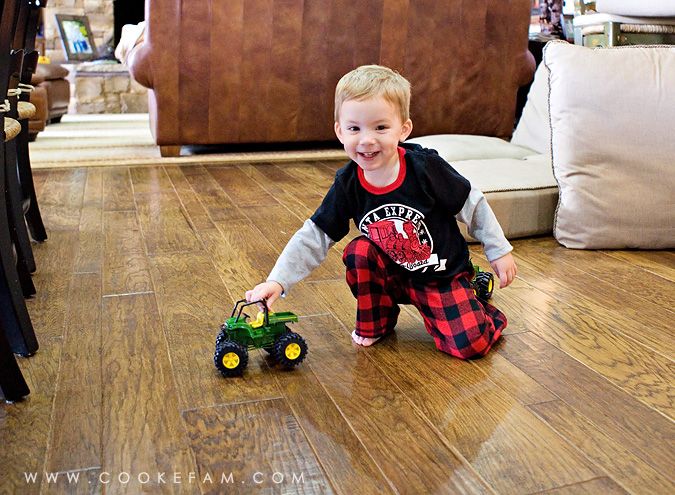 Before taking a ride in the golf cart, the boys bundled up and dressed up. Logan loves to wear eye patches. He wore this one so much I began to fear that it would affect his vision. Crazy kid.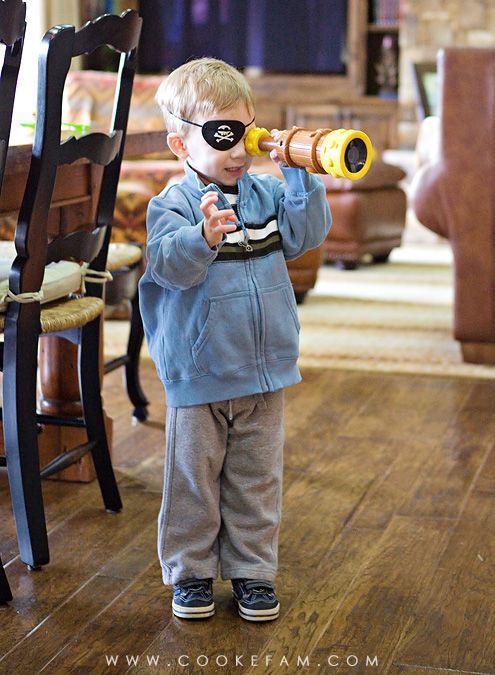 Piled into Mimi's hot rod and ready to go on an adventure.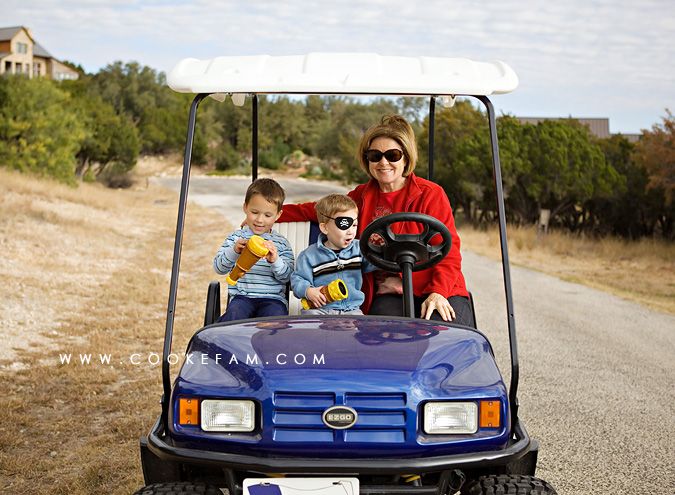 Of course, the pirate scopes were brought along in order to spot wildlife.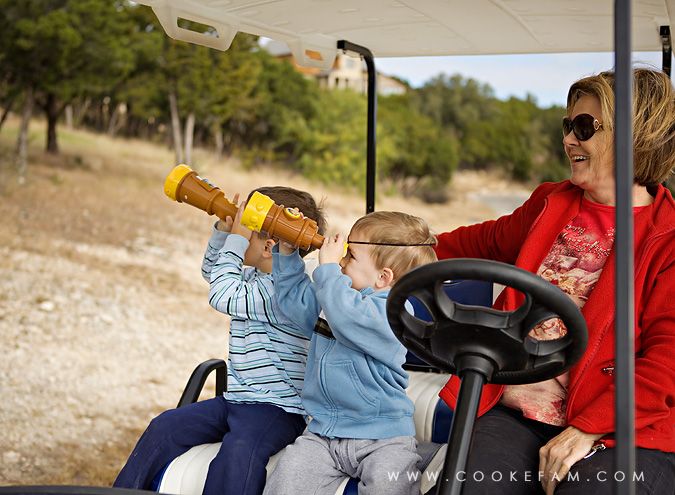 Throwing rocks and sticks into the lake is always high on the boys' list of priorities. Unfortunately, it was cold, wet, muddy, and windy that day so Mimi backed the hot rod down the (closed) boat ramp and let the boys stand on the back.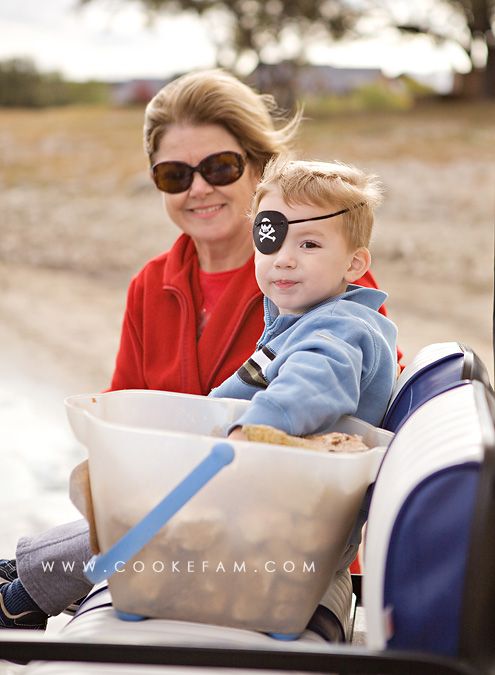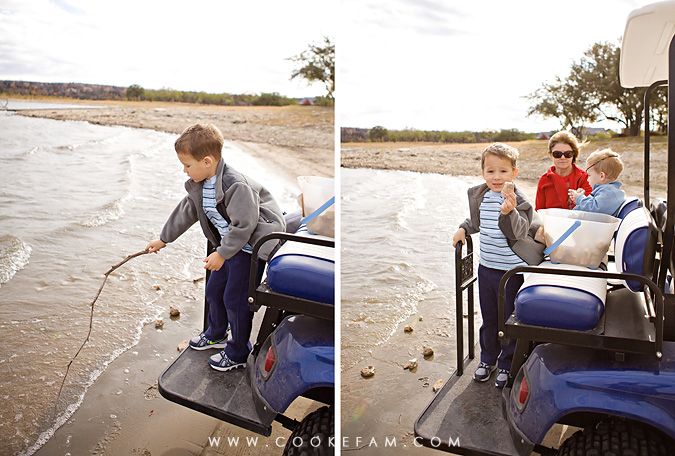 The boys loved "tracking" the footprints some animals had left in the sand...at least 3 different animals here, maybe 4.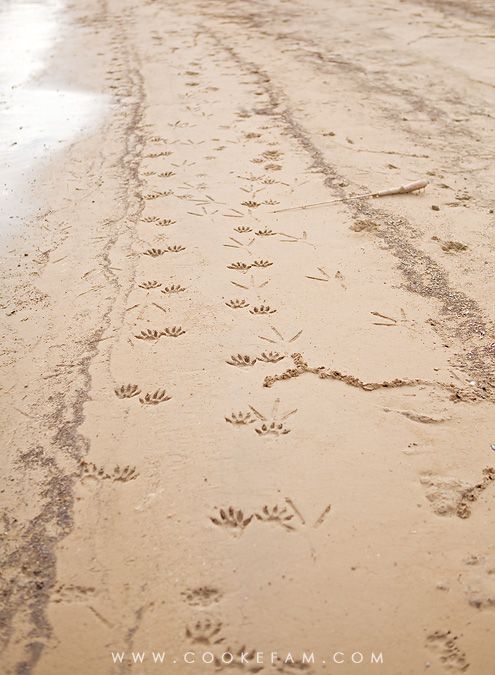 Before long, the bucket of rocks dwindled, which could not come fast enough for me and mom. We were a little more phased by the cold and wind than the boys were.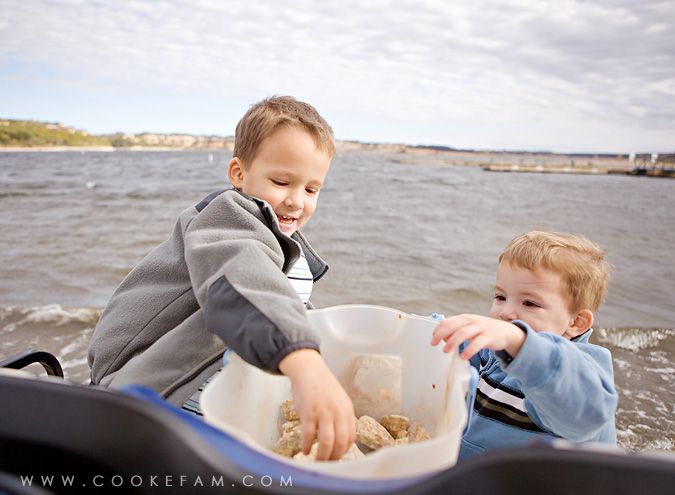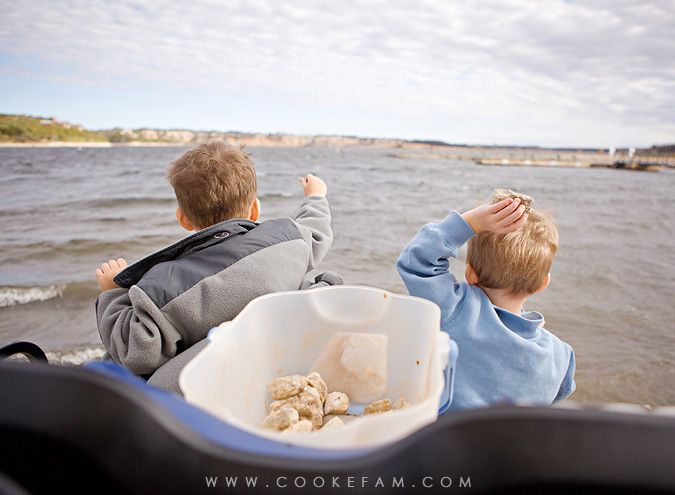 This time we packed the bicycle and tricycle into the car so the boys could ride while we were at the lake. Well, Ethan rode and Logan still tried to get the hang of pedaling. Still wearing the eye patch, although I convinced him to wear it in the middle of his head.
Pop came out to ride with Ethan for a while...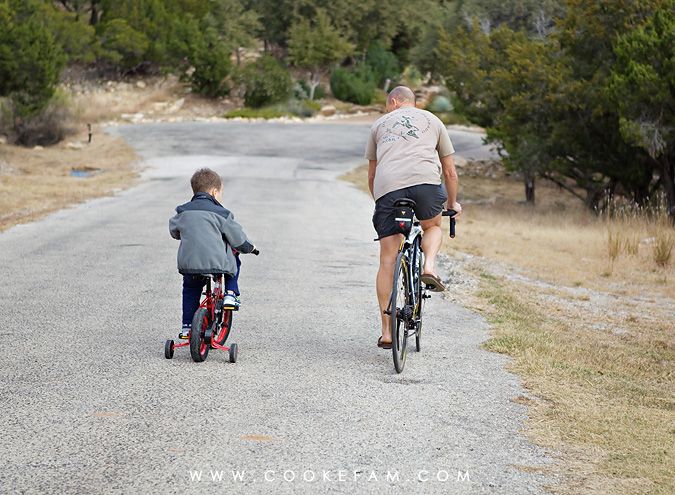 ...which was totally thrilling to Ethan.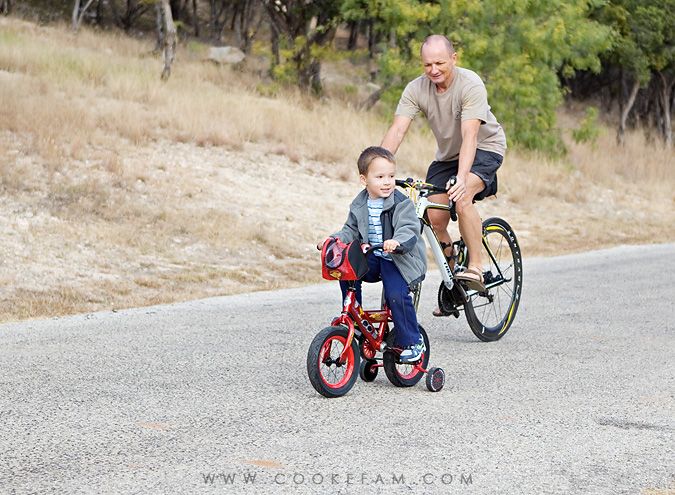 And Logan got in on a little biking action too...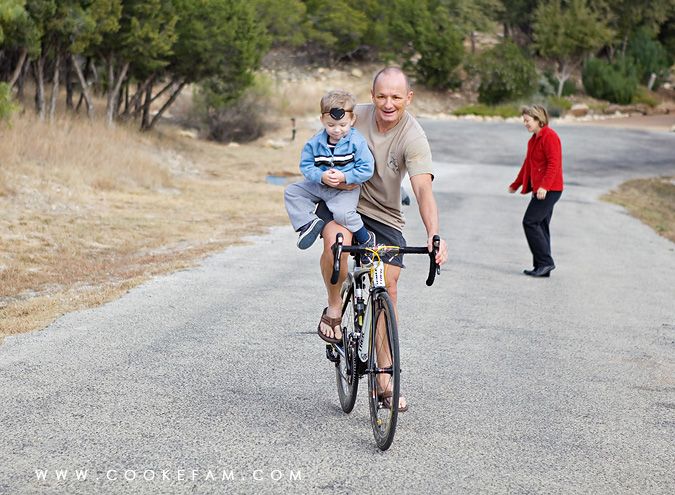 The next day, we went down to the stables to look at the horses as usual.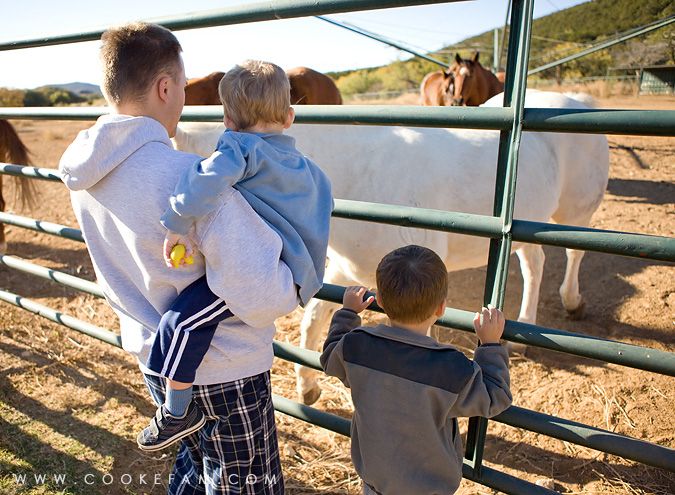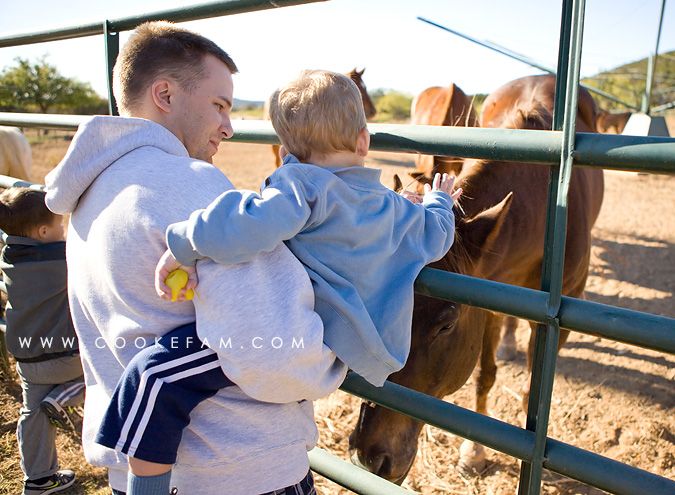 Ethan found this tree to climb and hung on there for a while. We sat Logan up there to get his photo too...but he just wanted to run around on the ground. (Also an interesting side-by-side comparison of how my shooting angle affected the lighting. Same tree, different placement for me.)