At the very beginning of December (the 3rd, to be exact), we went to Northpark Mall with Mimi to see the trains (again).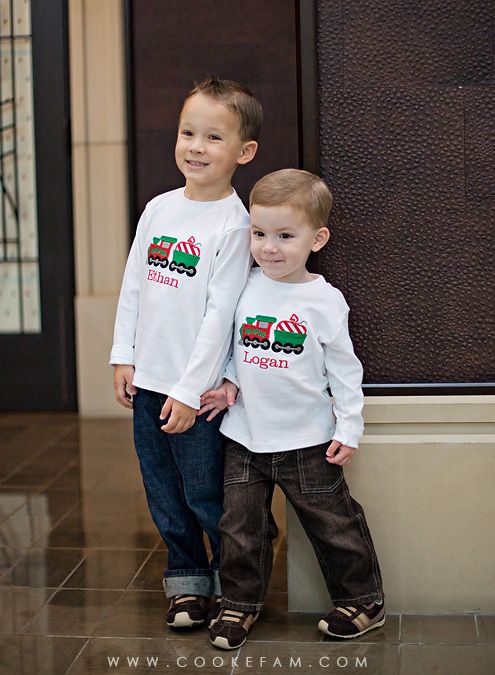 We got there about 5 minutes early and they opened about 5 minutes late so we waited about 10 minutes to get inside. But the boys had no problem getting a preview through the windows.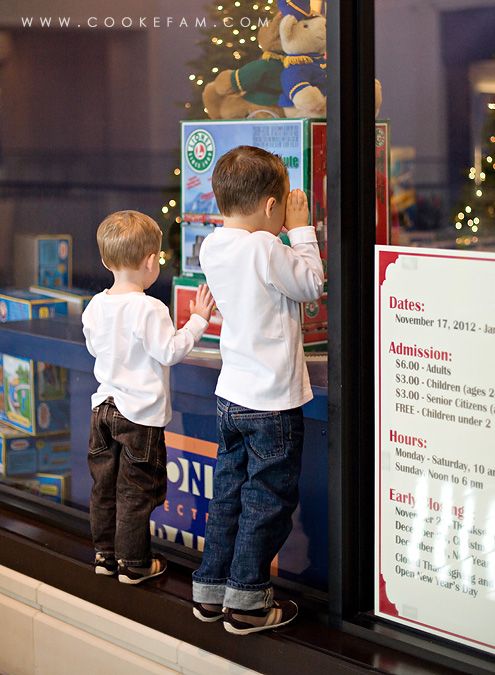 Ethan was interested and loved looking at the trains this year....but for some reason, he was done looking far before the rest of us were. I had to spend some time pointing out details, because he just whizzed through the exhibit the first time around.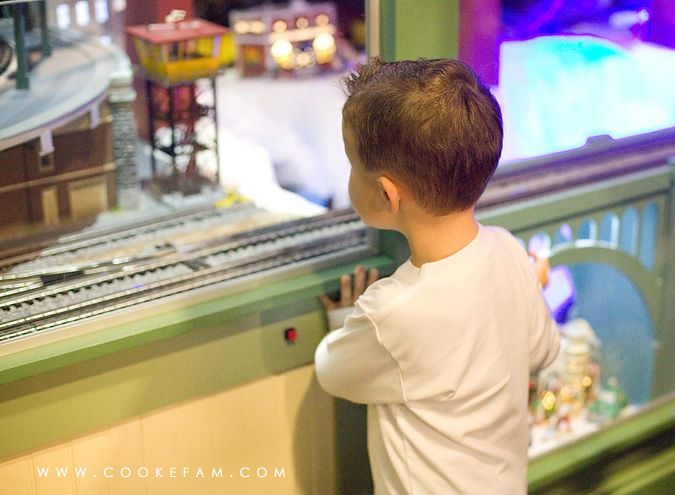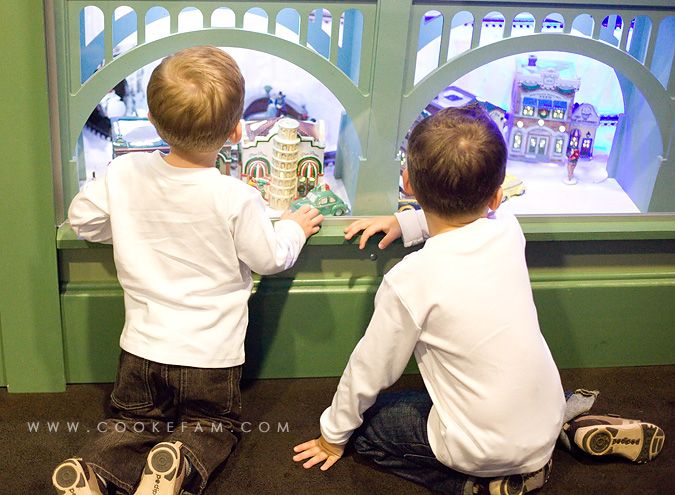 I love the parts of the display that they make low enough for kids to see without having to be held up. Even Ethan needed to be lifted to see a good portion of the exhibit...and he's heavy!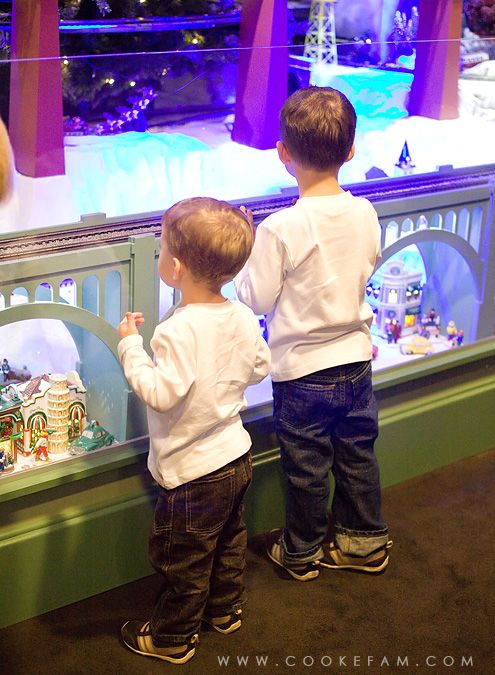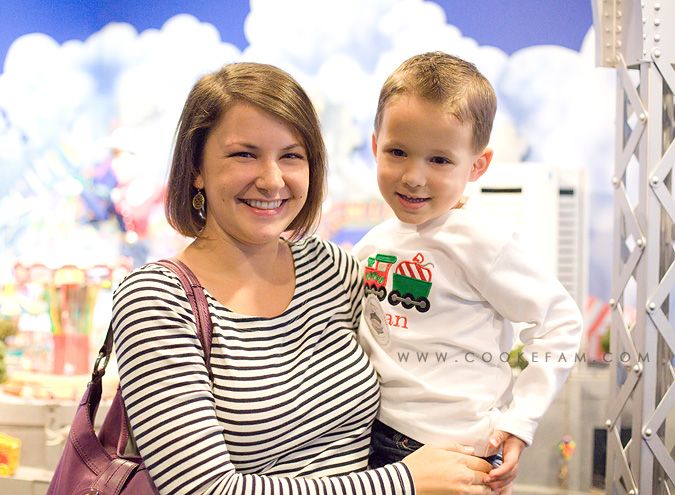 Logan, as expected, was enamored with the choo choos. He's still in a train phase so he was mesmerized. Mimi was kind enough to let him use her as a foot stool.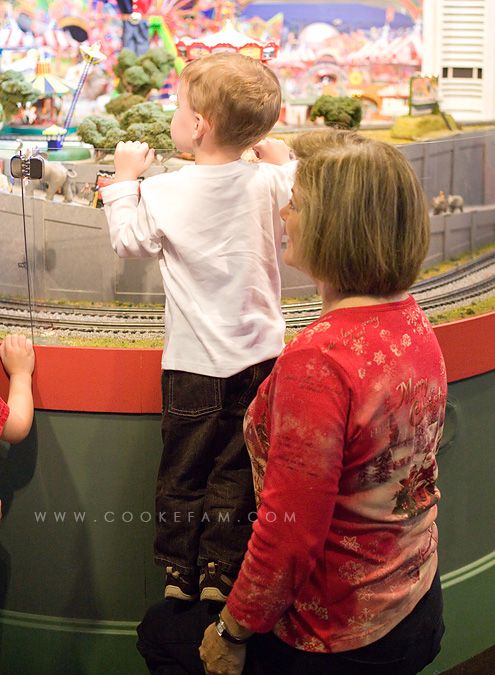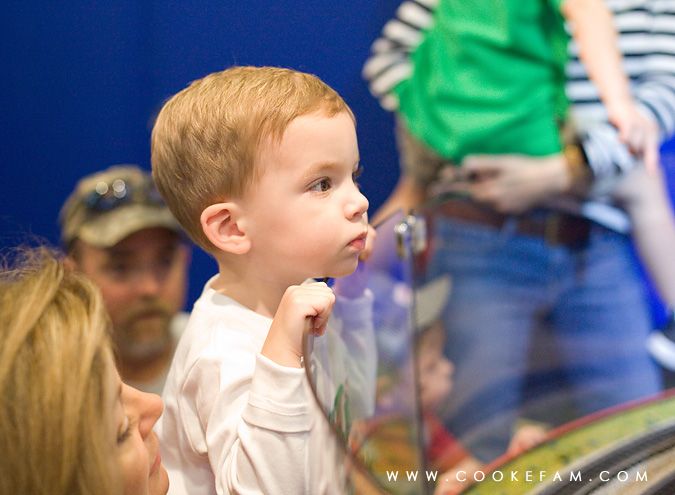 After the train exhibit, we were just in time to hear some of Santa's story telling.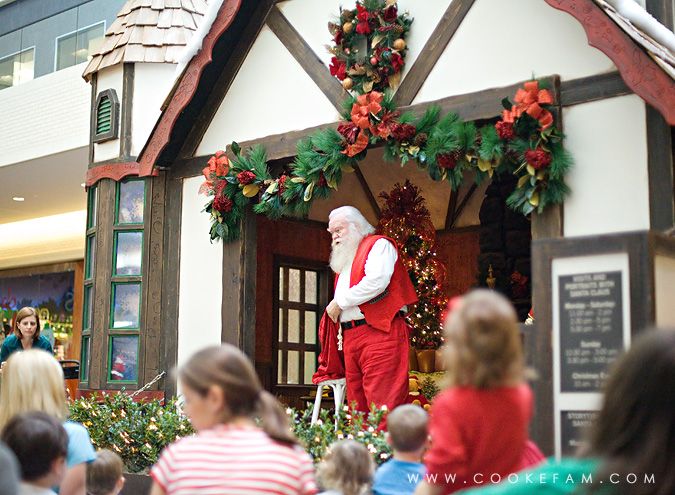 Mimi was able to get this photo of the three of us sitting in the middle of the mall, listening to Santa's stories. (Or being barricaded by a wall of strollers...which was equally true).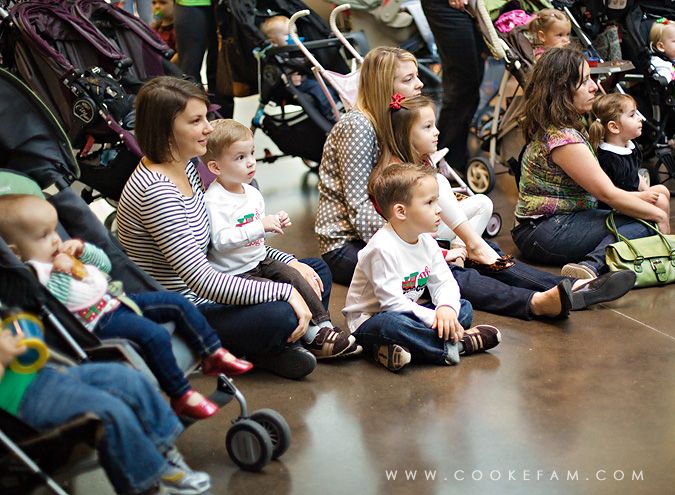 After seeing Santa, we were not done with our mall experience yet.
Two years ago, Ethan made a Rudolph
at Build a Bear after we'd been to see the trains. So, we stopped in again this year to see if there was anything worth making. Ethan chose the Grinch and Logan chose Rudolph so he could have his own (he is in a Rudolph phase too right now).
Ethan held the pedal to stuff his Grinch with no problem.
Logan was a little more tentative until he started to see Rudolph take shape...then he was all in!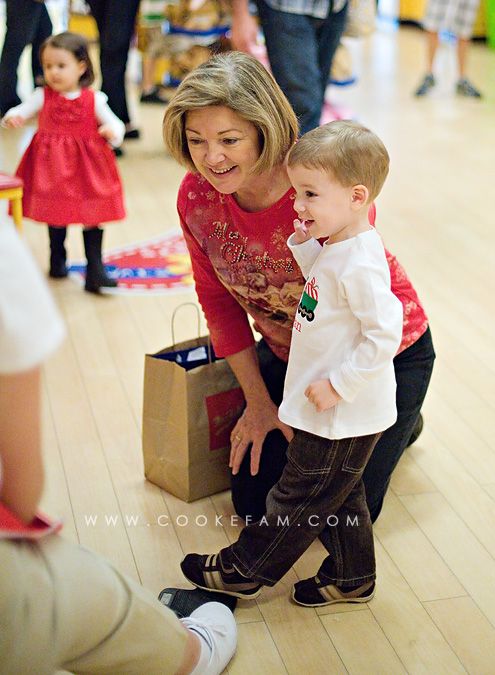 Both boys "groomed" their newly made friends...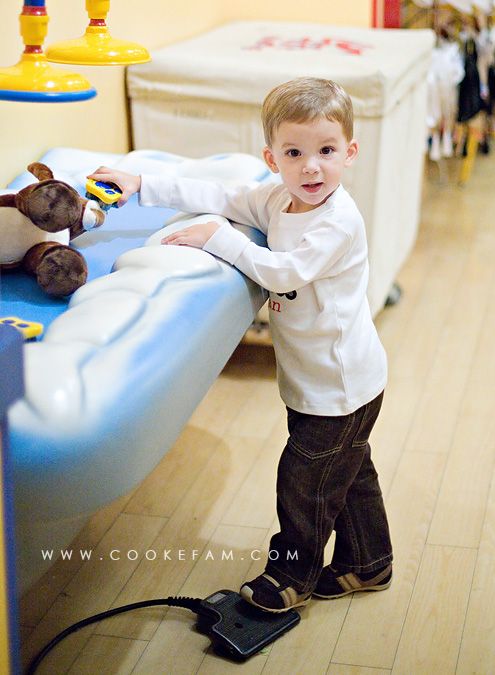 They were both so proud of their creations.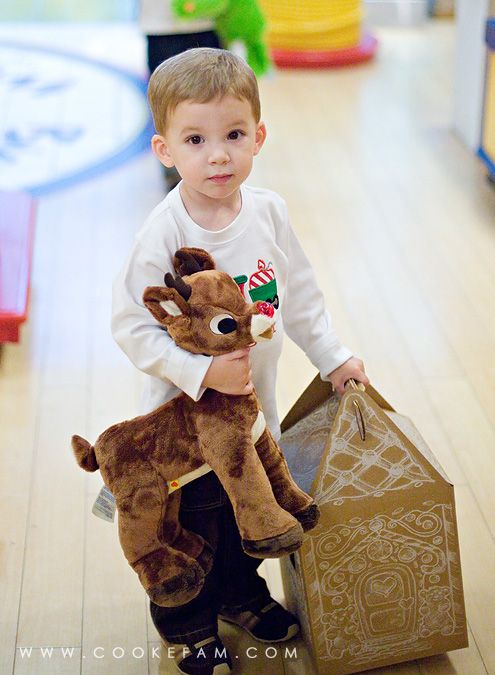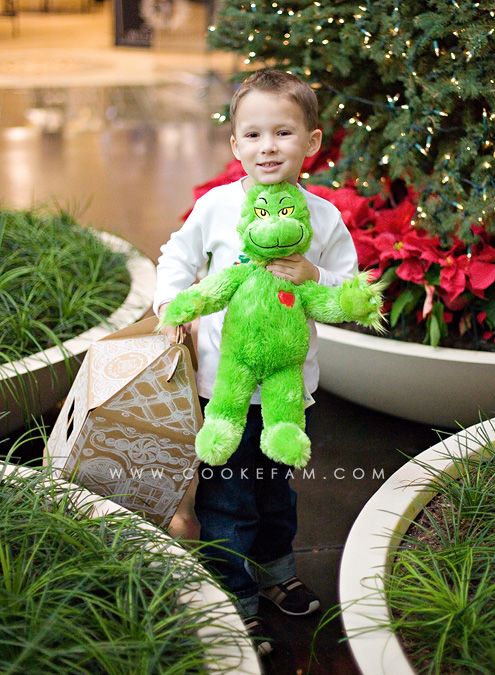 I snapped these last two photos as we were walking out of the mall to our car....Logan still walks around with Rudolph like that. He loves his new friend so much.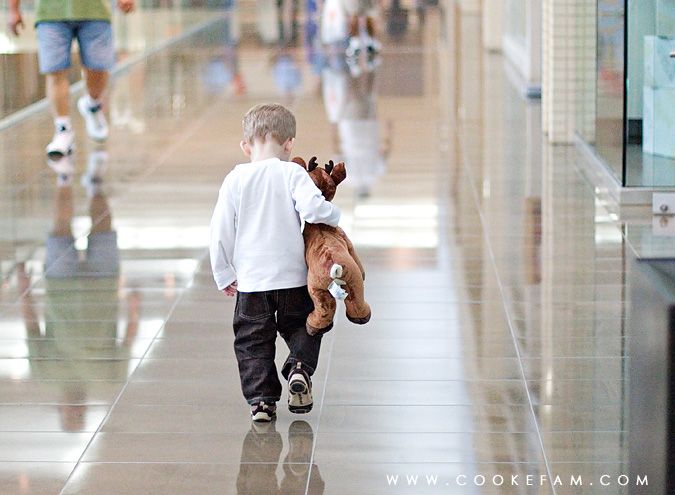 And Ethan stared at the Grinch the whole way out...hardly looking where he was going! And we've been watching the Grinch movie (the animated one) and reading the Dr. Seuss book almost every day since then! Thanks so much for the fun treats, Mimi...the trains, seeing Santa, and making new friends (literally)!