Back at the beginning of March, the boys and I went to the
Shrine Circus
with some friends. From the moment we walked in, we were greeted by the amazing clowns. They might have been my favorite part of the whole circus. They were so sweet and attentive to the boys and made them laugh so hard!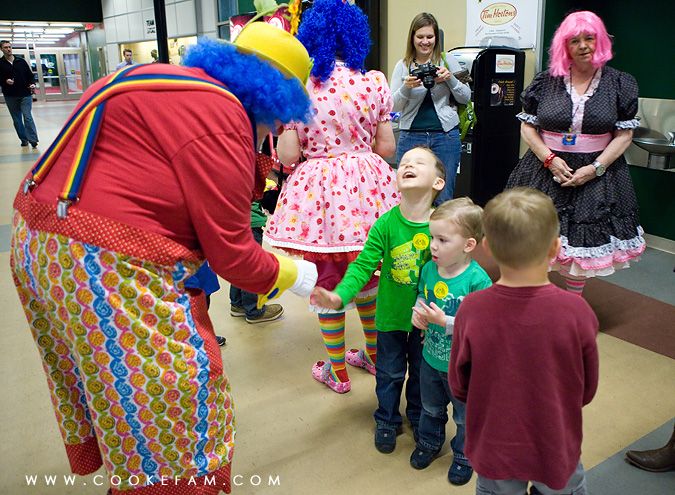 Logan loved when the clown made his head "squeak." Ethan and Logan had never been around real clowns before so they were totally amazed by their costumes and funny tricks.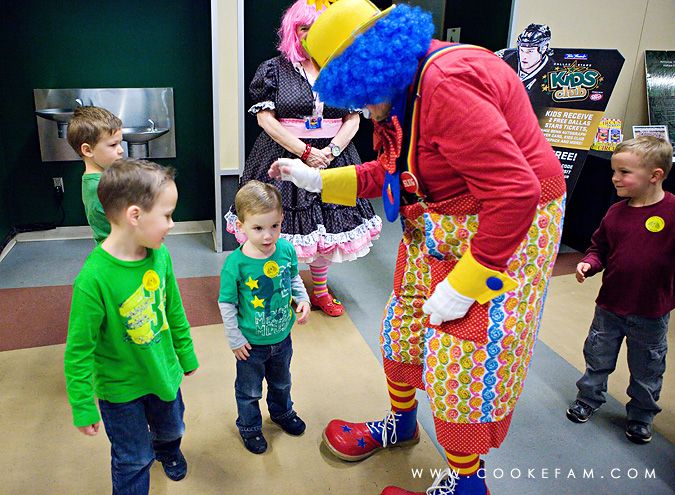 Here's our whole crew...of all boys! Plus three clowns that suggested we take the photo! I love that we got the clown's walker in the photo too!
The boys really did warm up quickly to the clowns especially considering that they looked so strange and were paying so much attention to them...but still, there were moments when I could tell they were still trying to decide if they were ok with clowns or not! Logan's unsure face betrays those thoughts, I think...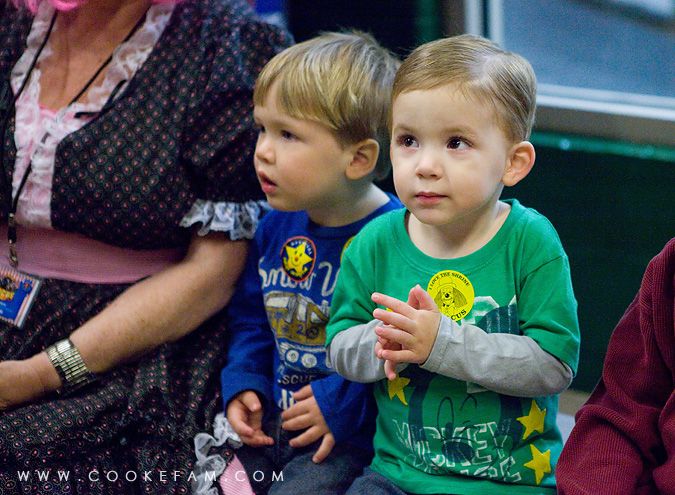 And another fun clown offered to take a photo with us. Ethan was obviously (and inexplicably) not in the mood.
We made our way to our seats after spending a good bit of time with the clowns. We soon discovered that this performance was not going to be packed...and we ended up moving closer to the middle of the arena and down toward the floor just a little bit. But here's a photo of everyone in our original seats.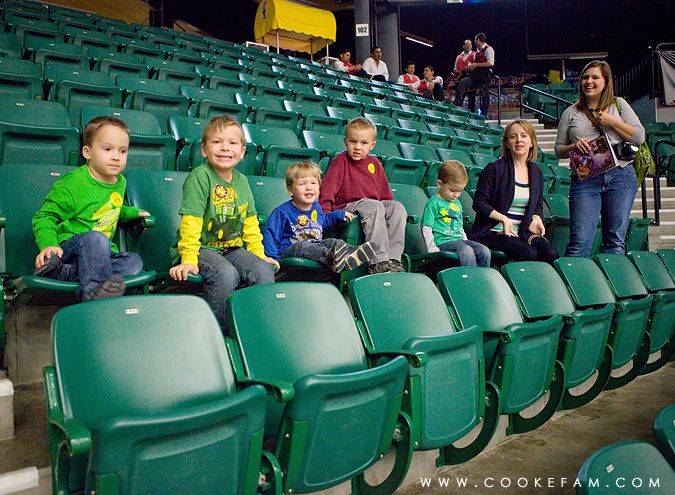 Ethan being silly...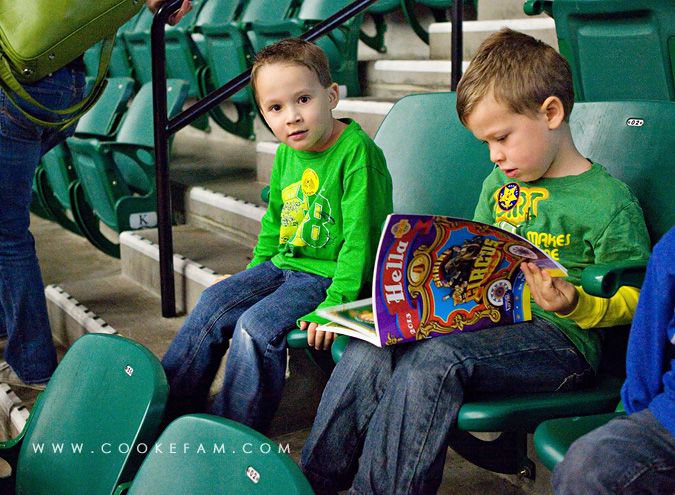 Three boys and the best of friends. I am thankful for these little boys and their friendships.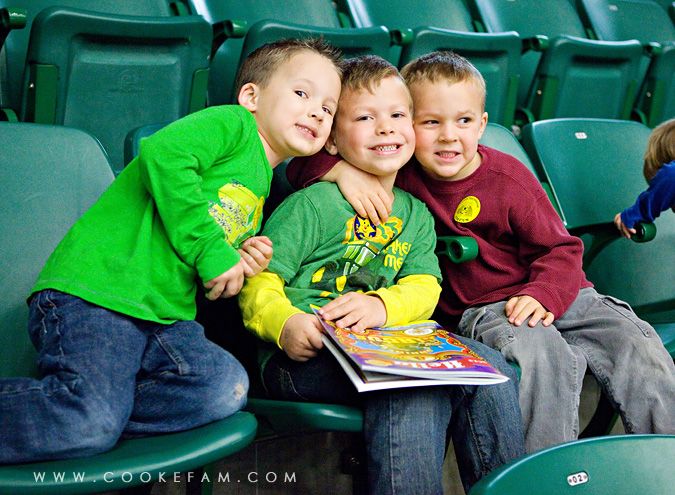 As per usual, Logan displayed a variety of emotions. For no apparent reason, he took off to the very end of the row and sat down on the concrete steps, much to my horror (they were gross). And then gave me that look. It made me laugh, which I don't think was what he was going for...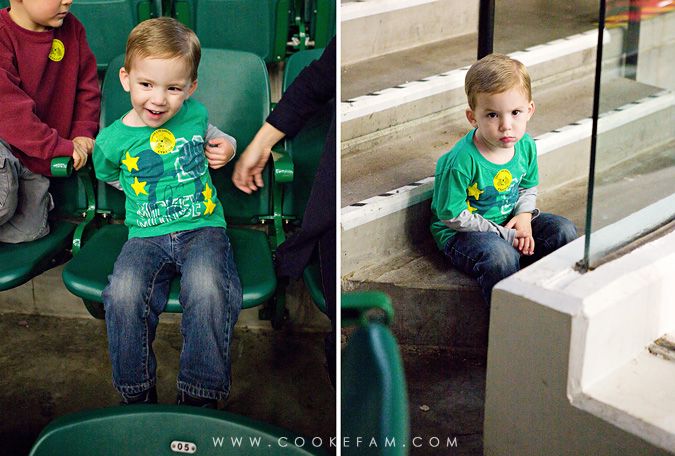 All set in our new seats, and the show began...I was able to catch a rare moment when a spotlight was on us. The rest of the photos during the show are SO grainy because it was completely dark. Just go with it.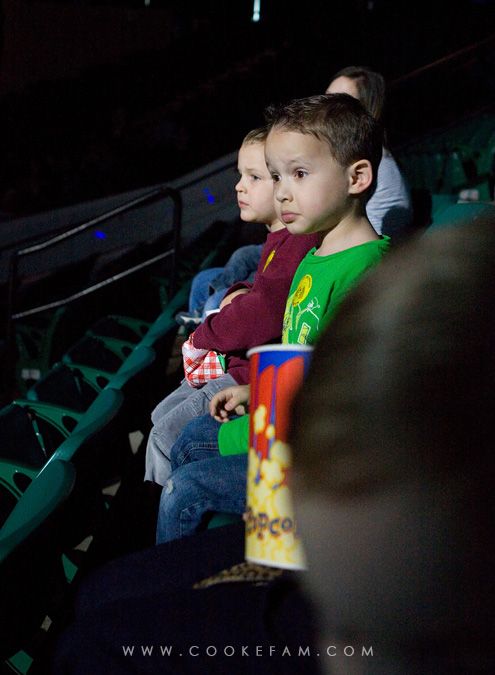 First up were the tigers. The boys were interested in them, but this was in the ring that was the furthest away from us so they couldn't really see very well. But Ethan pointed out that they had a white tiger and he was impressed by that.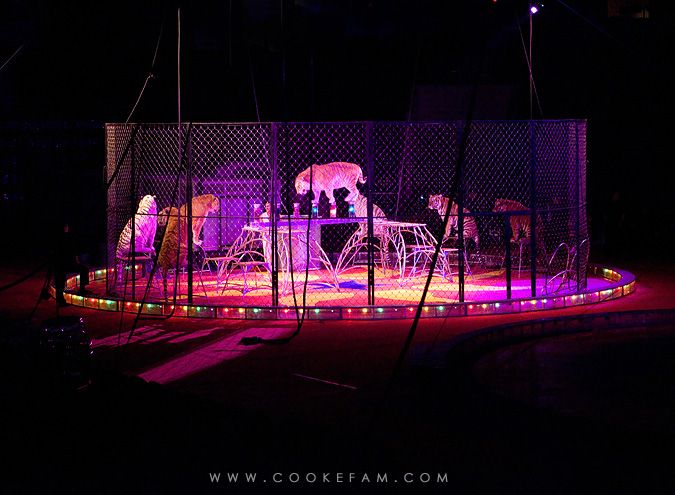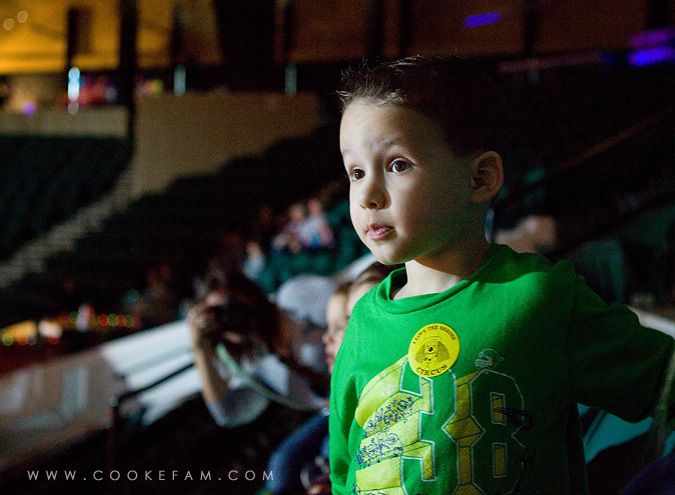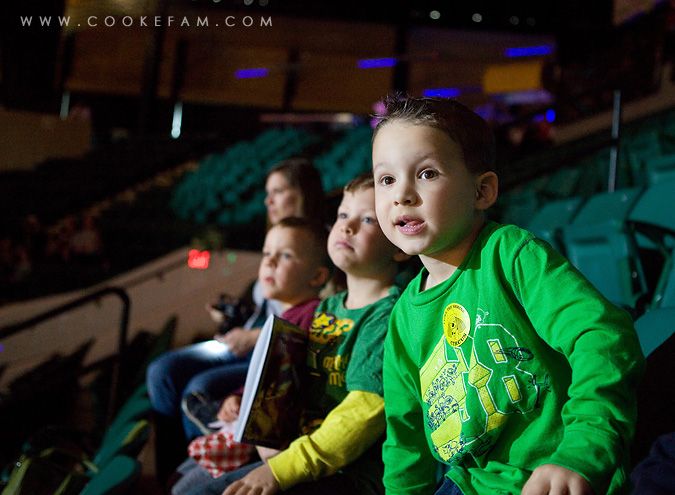 There were some acrobatic performers...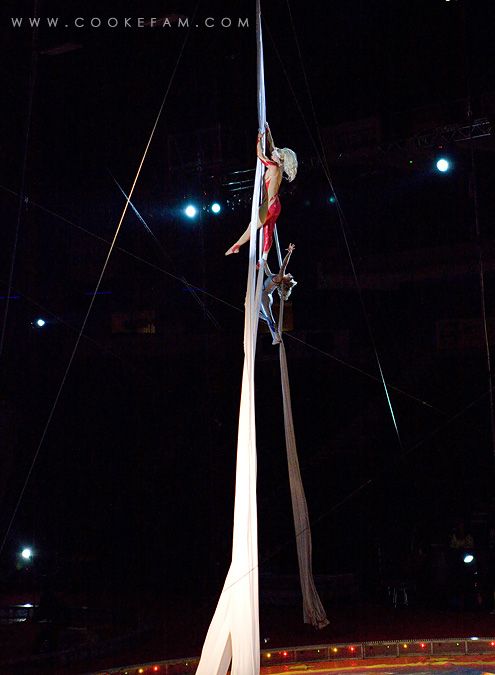 Logan loves Ms. Lindsay...and she is so sweet to cuddle him as much as he wants.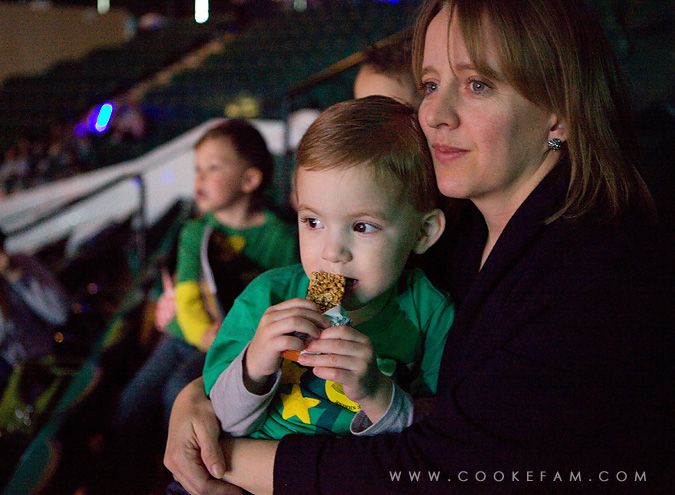 Totally grainy, but I love the expressions...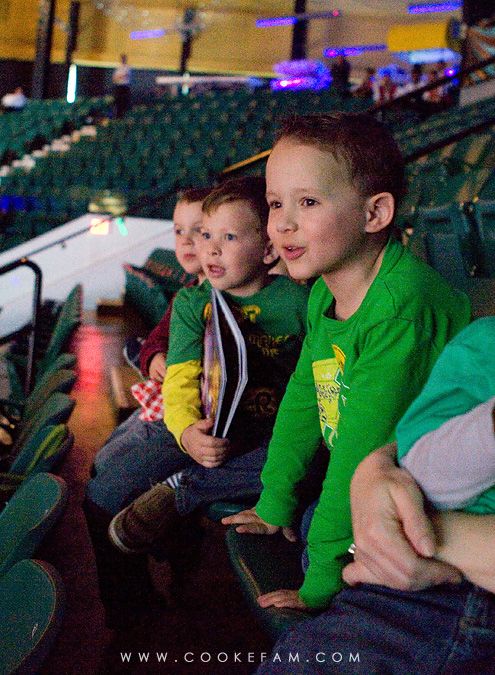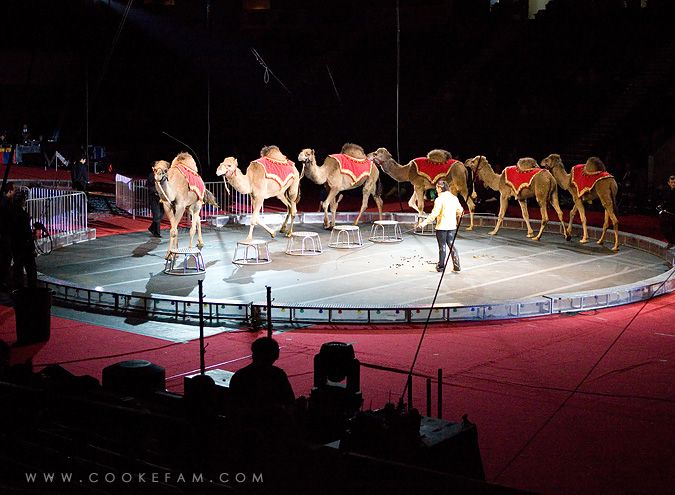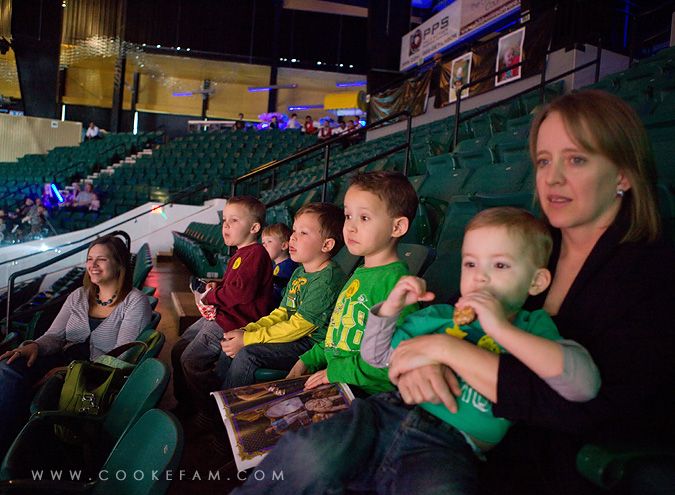 The elephant act was fun and the boys thought it was so funny that he walked on a barrel.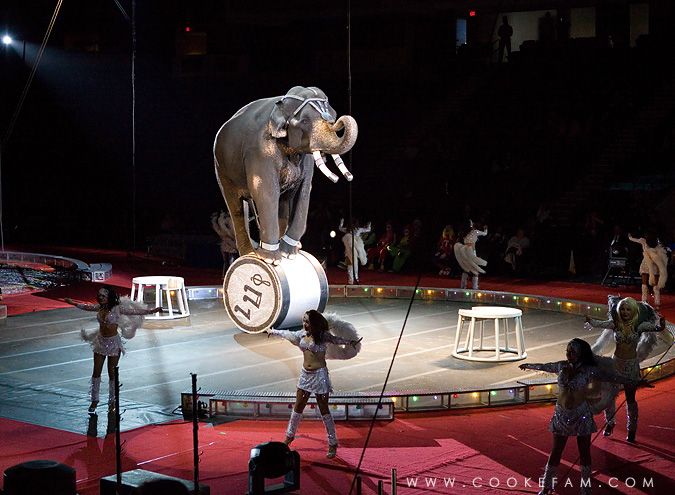 They totally loved the dogs. It was a fast-paced act that they really enjoyed.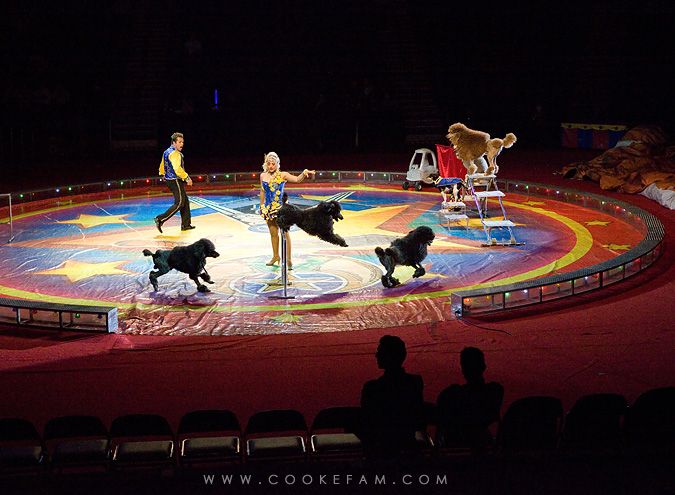 Logan being silly (putting his sticker in his mouth)...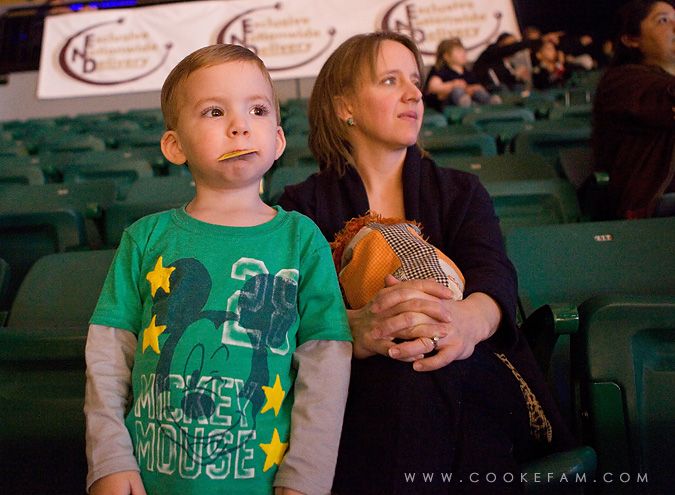 Hands down the boys' favorite act...the motorcycles. First, they drove around in circles in the metal ball...up to 5 motorcycles in there at once. And then the jumping...the boys absolutely loved it.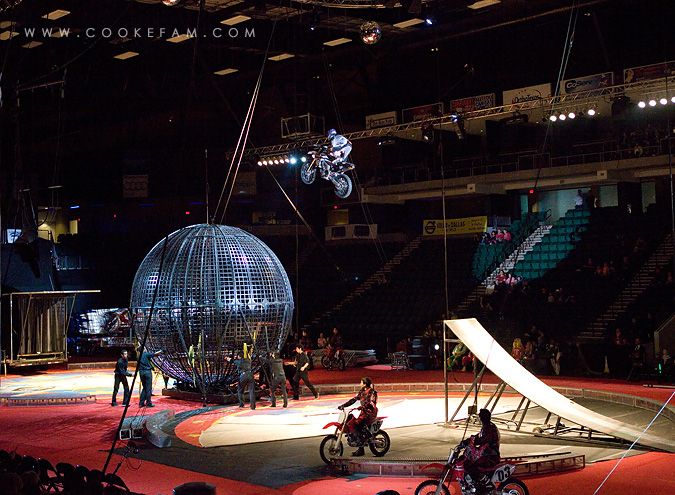 The finale was the human cannon ball...and that was a big hit with the boys too! We all had such a great time that morning. Now, it wasn't quite a Ringling Brothers caliber show, but it was tons of fun for their first circus...made even better by getting to experience it with friends.