Last Thursday night, the boys' preschool had their end of the year program and graduation for the 4 year olds. This year they did a Dr. Seuss theme and Logan's class (2 year olds) were the red fish and blue fish. They did a couple of precious songs...in fact, their song about fish was the cutest in the whole program, in my opinion!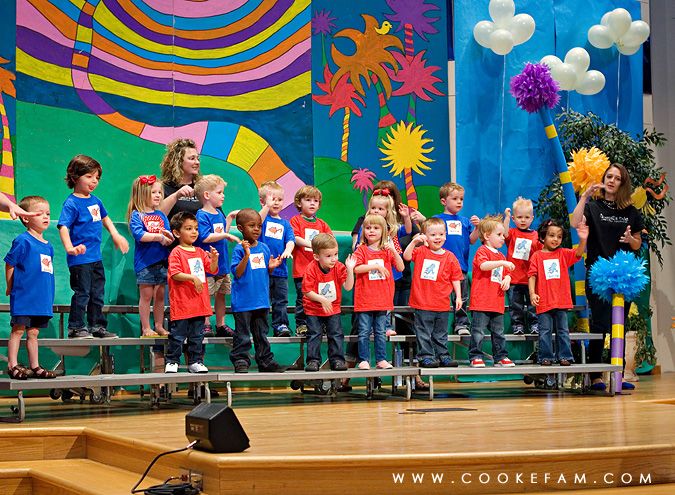 Logan (who can be shy) was really into the performance. He did (most of) the hand motions and singing.
Then there were other times that he looked bored...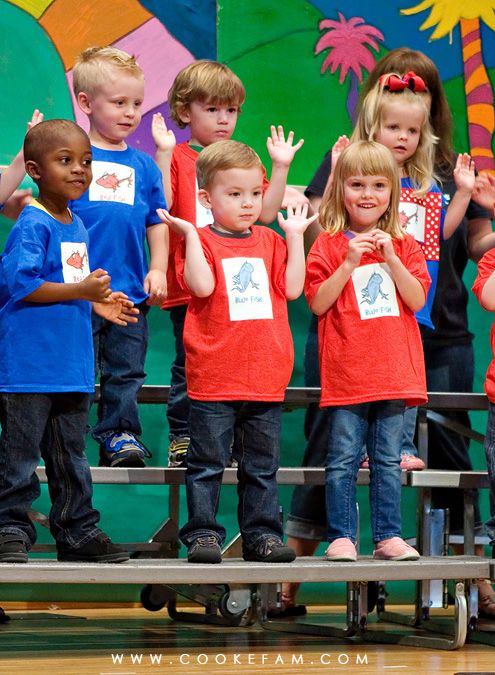 But he did have fun and was so cute.
Even if he was a little tired...the yawn was not scripted but they were singing about taking a nap! (At this point, it was already 30 min past his normal bed time).
He really loved his "blue fish" shirt.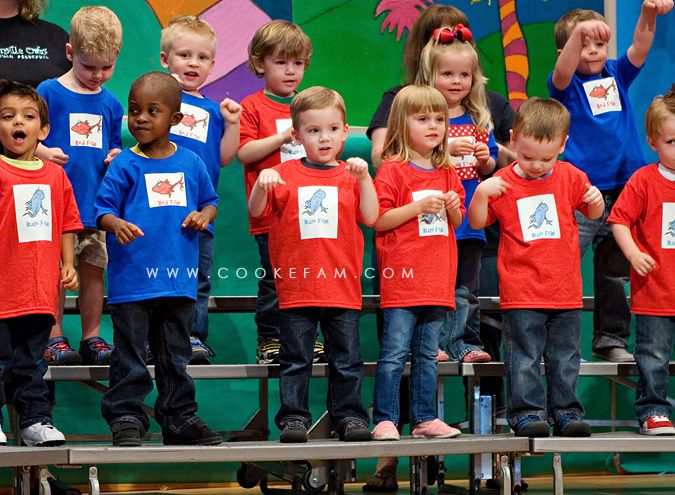 The last group to perform during the program was Ethan's class...the 4 year olds. They have a tradition of having the 4 year olds come in driving battery-powered cars and the kids think it is the coolest thing ever.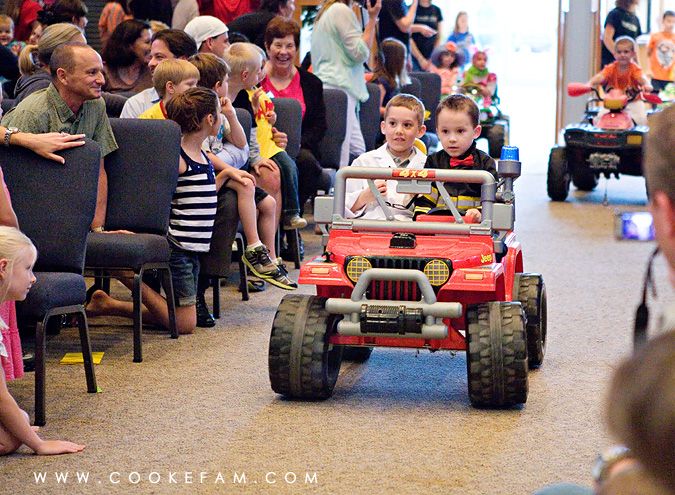 Ethan got to be the driver and he was very excited about it despite the face he's making here.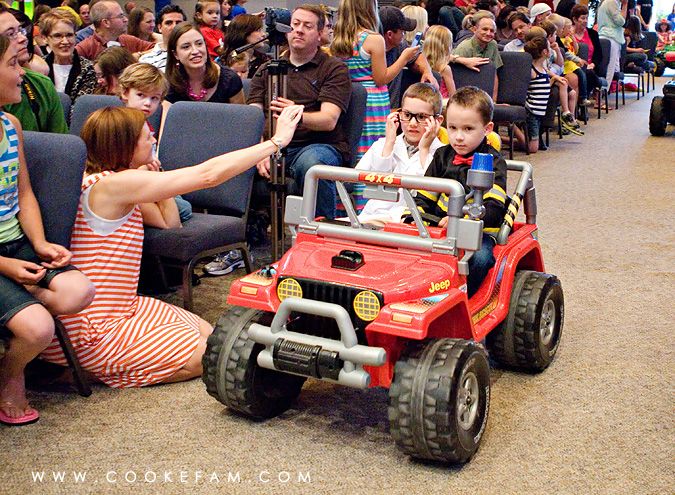 He spotted daddy and gave a wave before quickly gripping the wheel again so he didn't veer off course!
Ethan's class were Whos from Whoville. They could dress up like a regular Who or they could be a specific type of Who (like a policeman/woman, doctor, firefighter, etc.).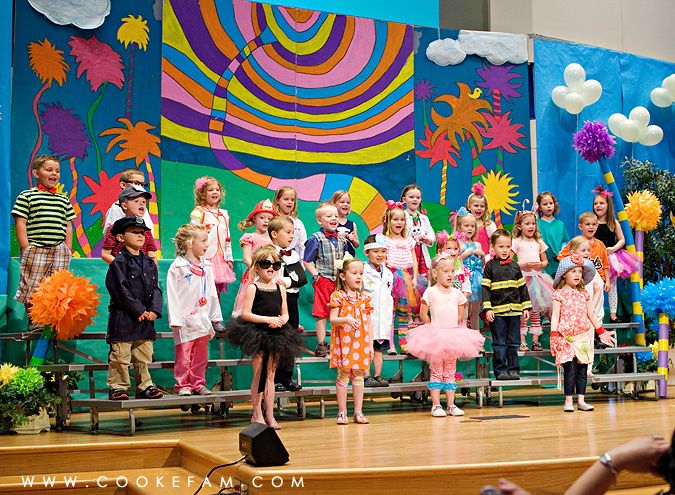 Ethan decided to be a fireman Who. We added the red bowtie just for some Who-whimsy. Ethan, as always, did the hand motions and sang along to all the words.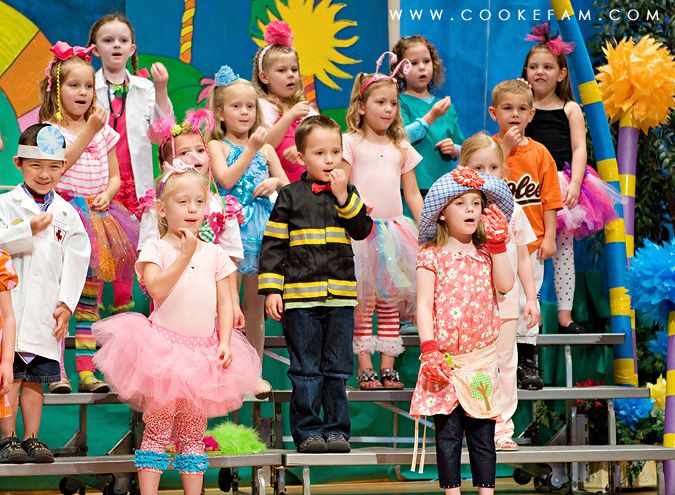 However, this was the first year that he looked nervous to be in front of that many people. In years past, he was not really aware of the audience, but this year he definitely was. He did great, but he was just not as expressive or exuberant in his performance.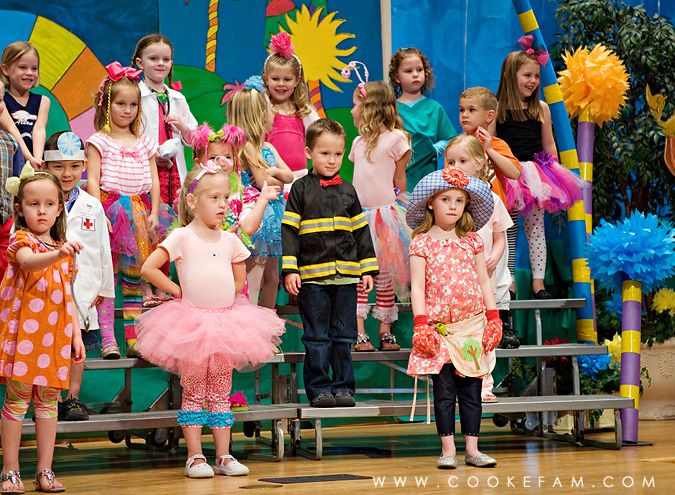 He did smile a few times, though. I think he had fun.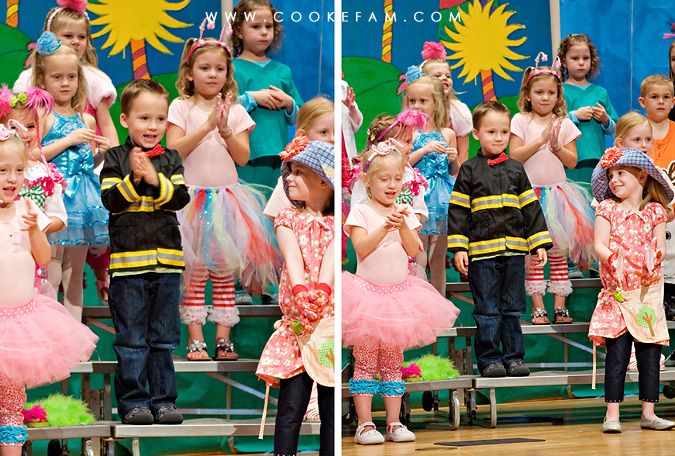 Then after the program, the 4 year olds went to change into their graduation robes so they could get their preschool diplomas. Let me pause for a moment and recognize the relative ridiculousness that is celebrating preschool graduation. But, whatever...they're cute and it is a milestone in their lives. I can hardly believe Ethan is done with preschool...I still remember his very first day when he was two. And here he is walking very purposefully up to the stage...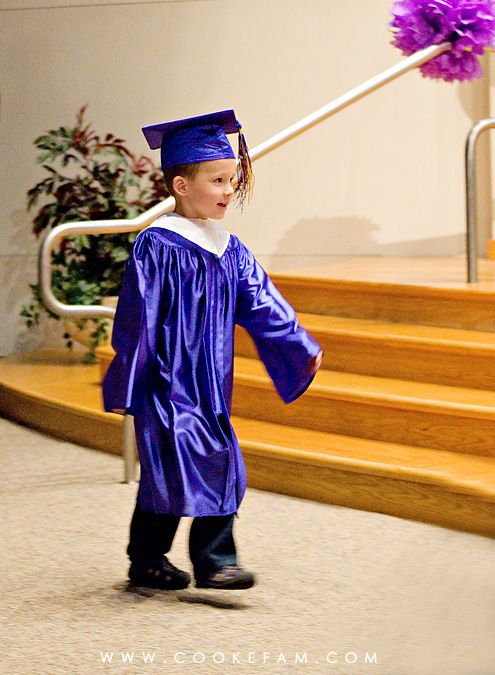 ...where he was handed his diploma by his two sweet and amazing teachers, Ms. Jennifer and Ms. Kim. Ethan really loved school this year and I know that is due in large part to these two ladies.
And just like that, he's done with preschool.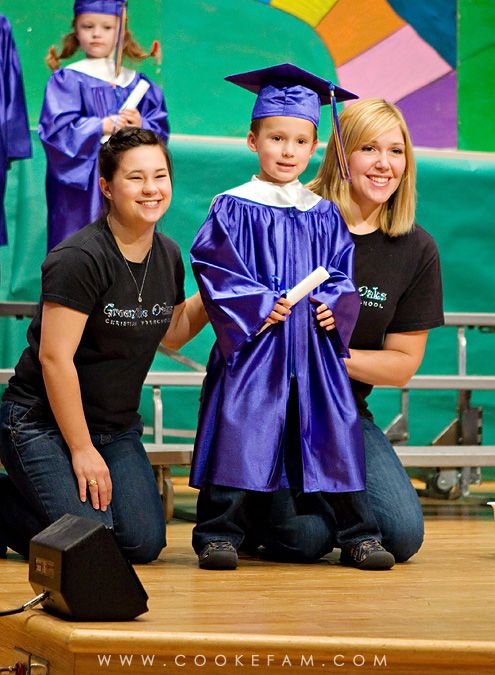 The Cat in the Hat was the MC of the program and graduation and Ethan was lucky enough to give him a high (actually, low) five. It was a highlight for him.
Then the 4 year old graduates did their last song.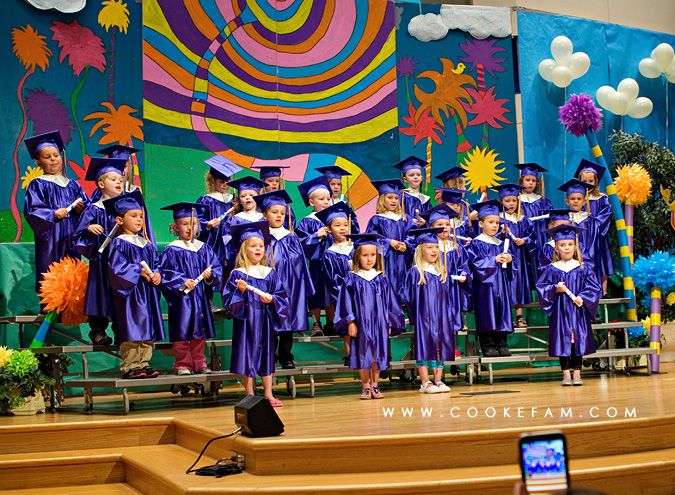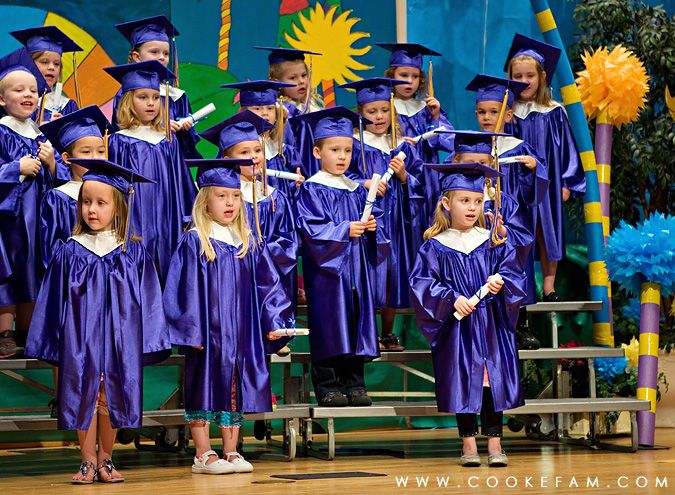 Ethan was a proud little boy, that's for sure. He told us that next year, when he's in Kindergarten, he will go to school FIVE days a week just like daddy at work.
Mimi and Pop were there to see the boys' program and Ethan's graduation...in fact, they kept Logan busy while I was watching/photographing Ethan and Casey was video taping the whole thing.