At the very end of October...the 26th, to be exact...we loaded up our family of four plus Duke and drove an hour south to Waxahachie. Destination: Grandaddy and Nana's house. Objective (for adults): spend some time together. Objective for kids: ride tractors. Objective for Duke: make a new best friend and run around like crazy all day. Suffice it to say that we all met our objectives.
Logan is our cuddly little guy. He gets it from his daddy...who gets it from Grandaddy Price. For sure.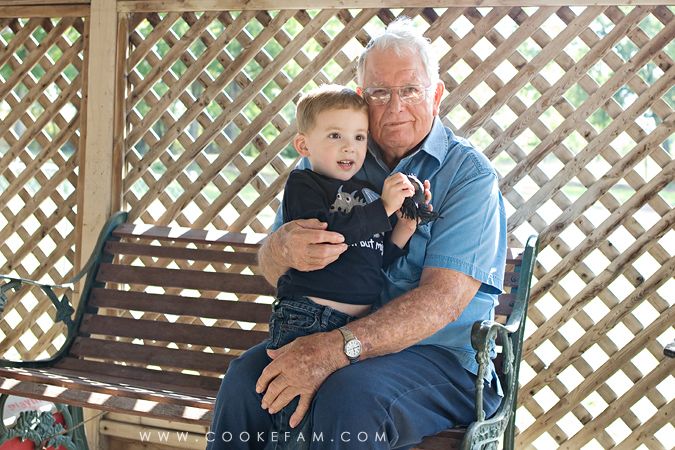 Duke was not sure about the doggy ramp and door. He poked his head through, but that's about it.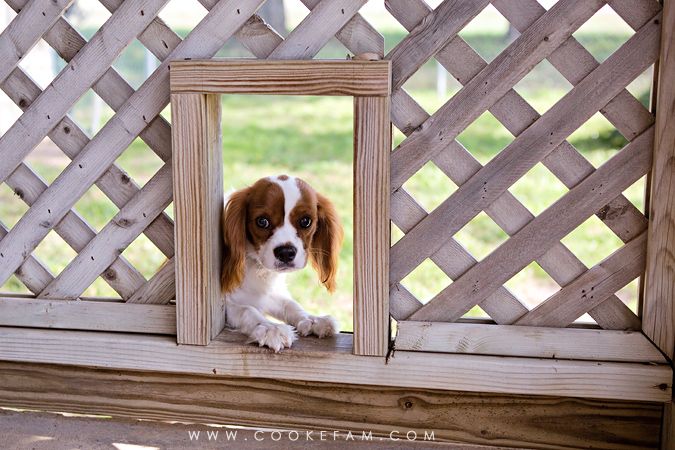 But a couple of crazy kids figured out the doggy door pretty quickly. They were fascinated with it.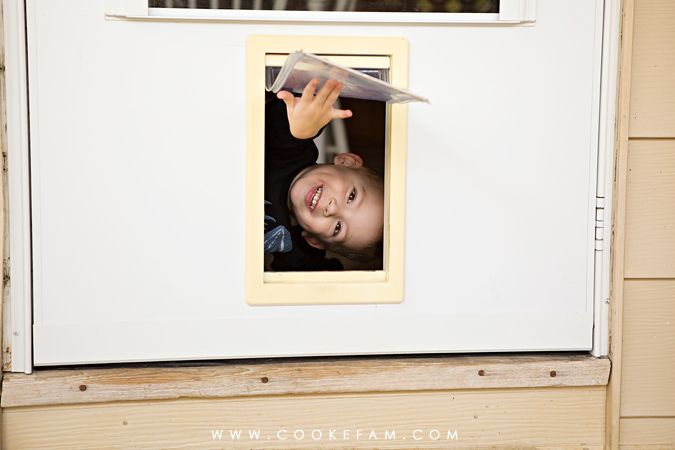 I have no idea why they all of a sudden decided to be fixated on the doggy door, which has been there every time we've visited.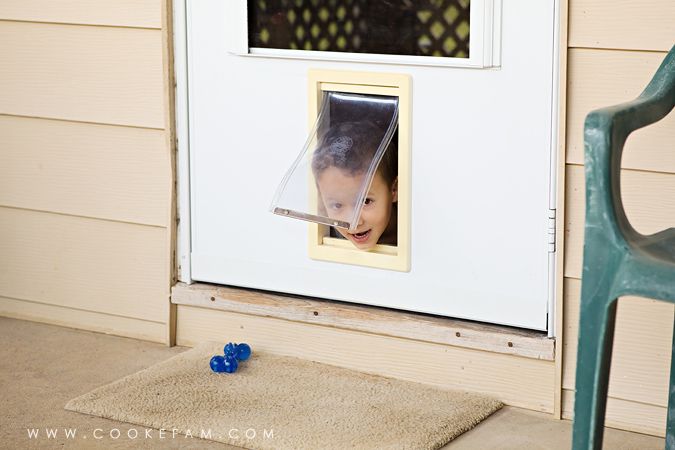 Thank goodness it was a gorgeous late-October day in Texas. Perfect for spending the entire day outside.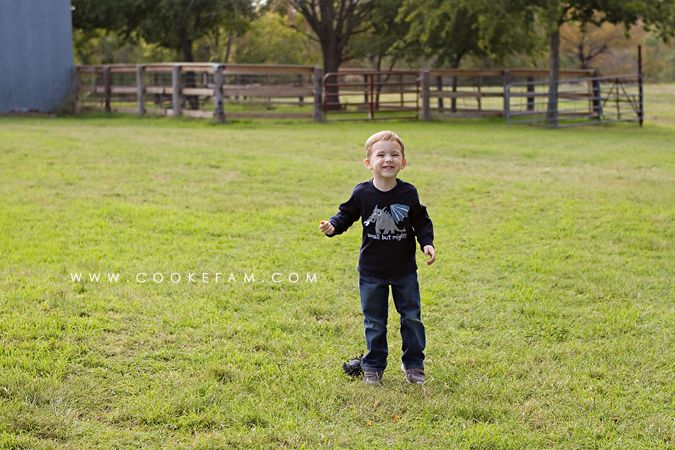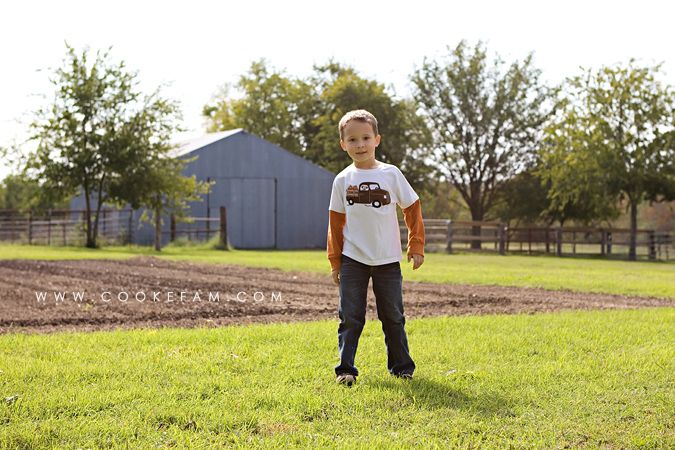 If there's dirt, they will dig in it...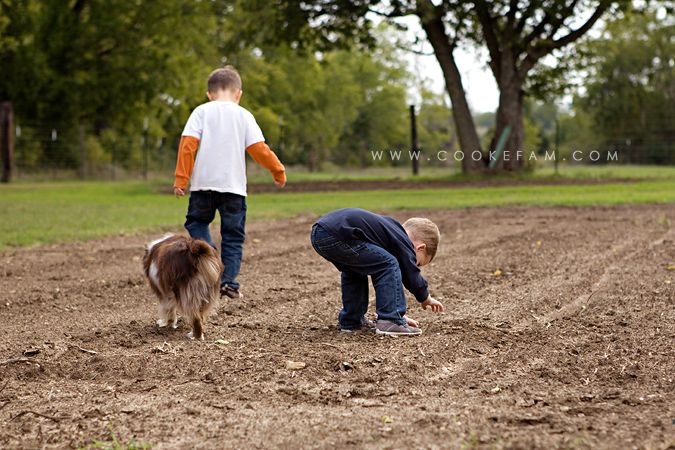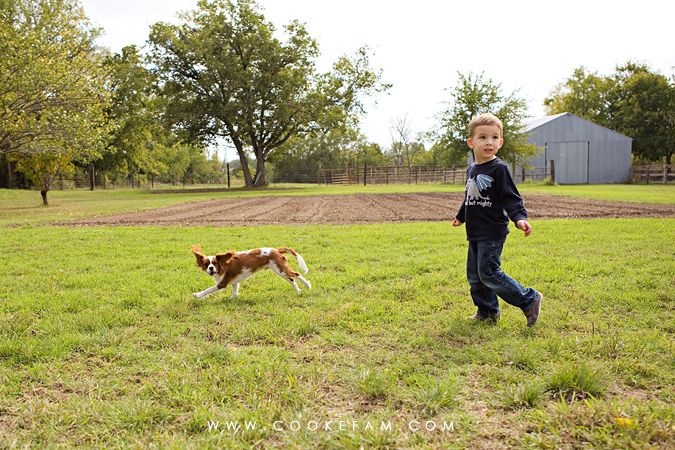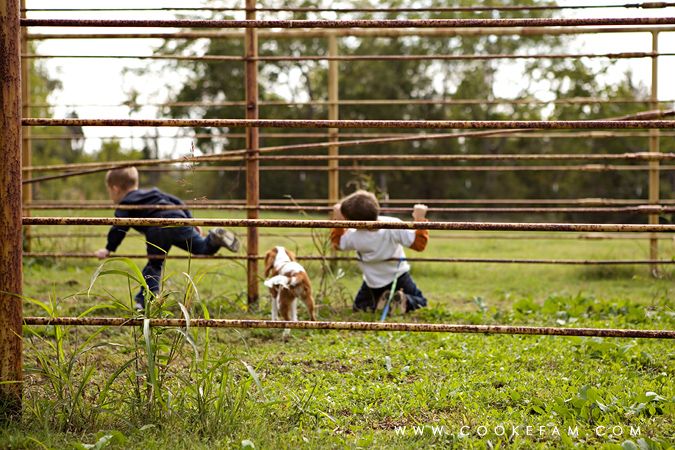 They ran, they climbed, they dug...they had a blast.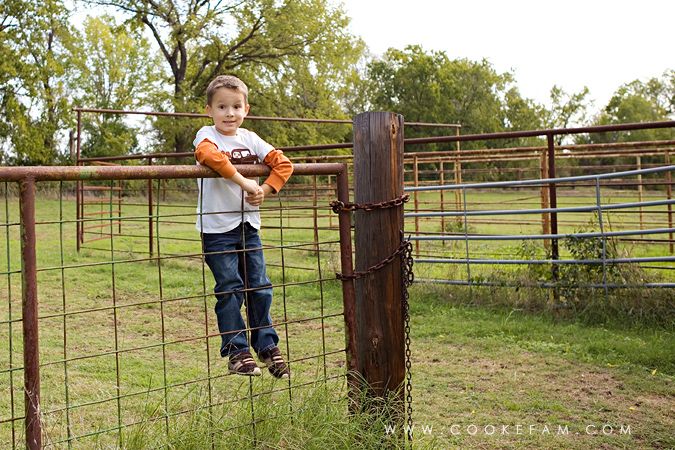 When the tractors came out, we had some happy boys...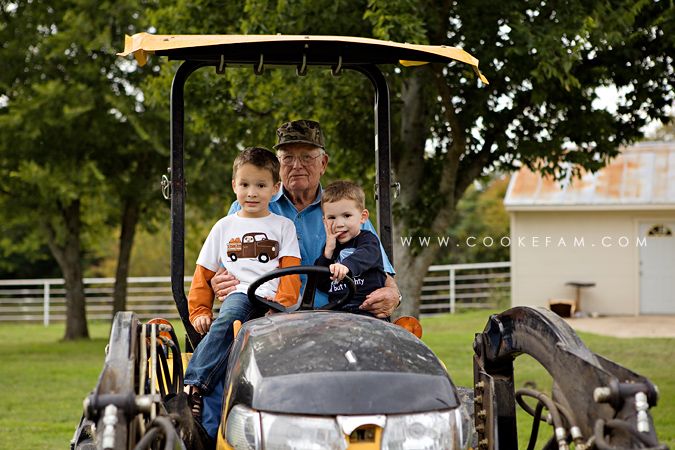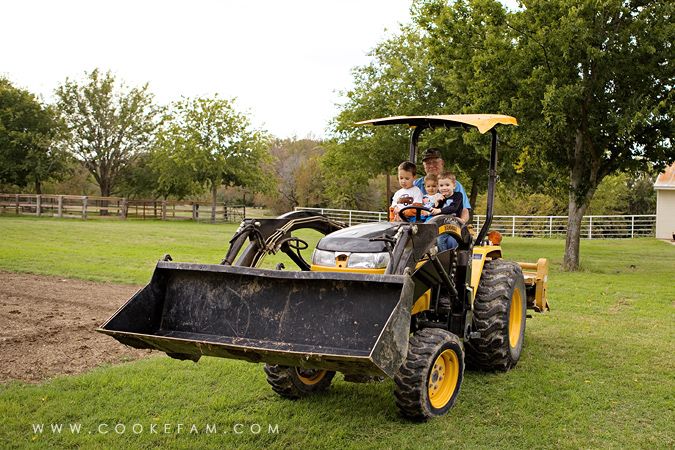 Grandaddy even scooped up some grass and dirt with the boys.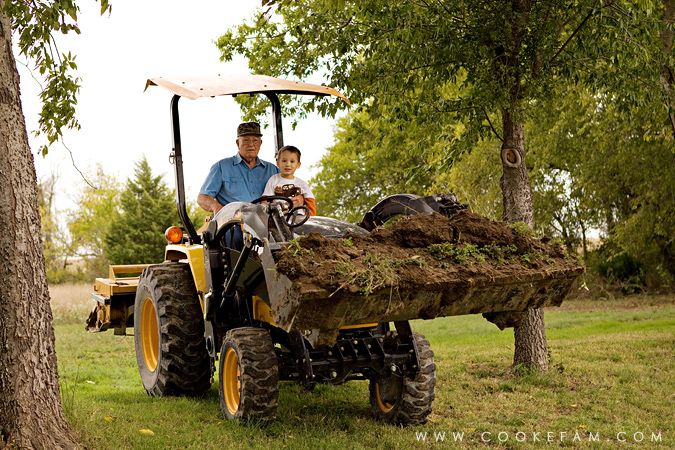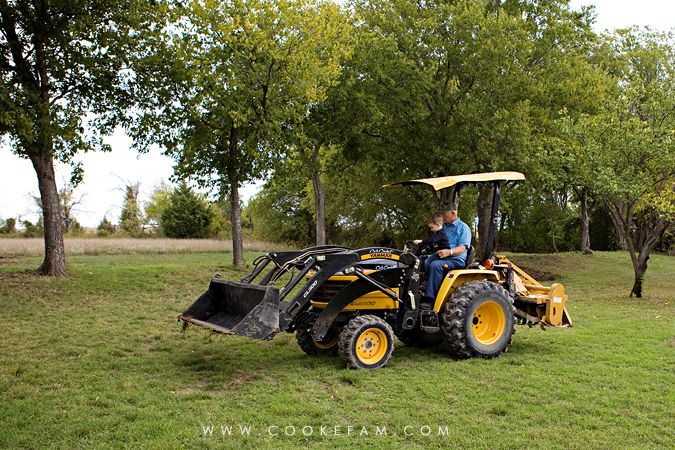 The small, quick, and agile lawn mower was a favorite too...obviously.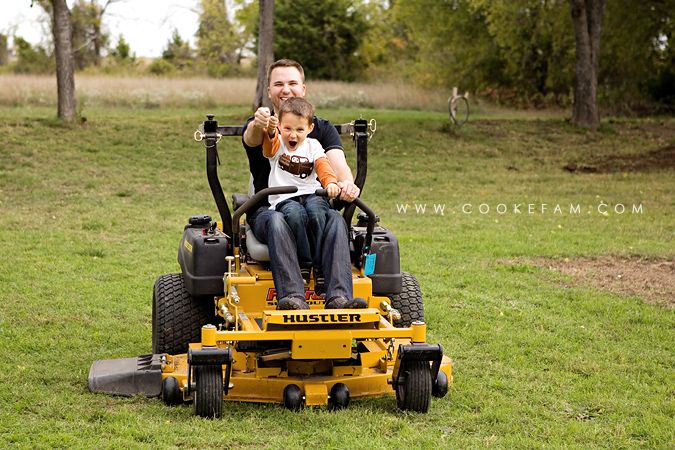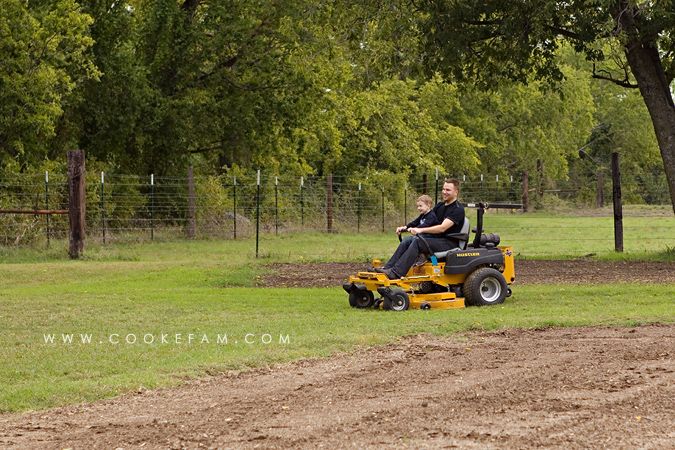 Grandaddy even took us on some bucket rides.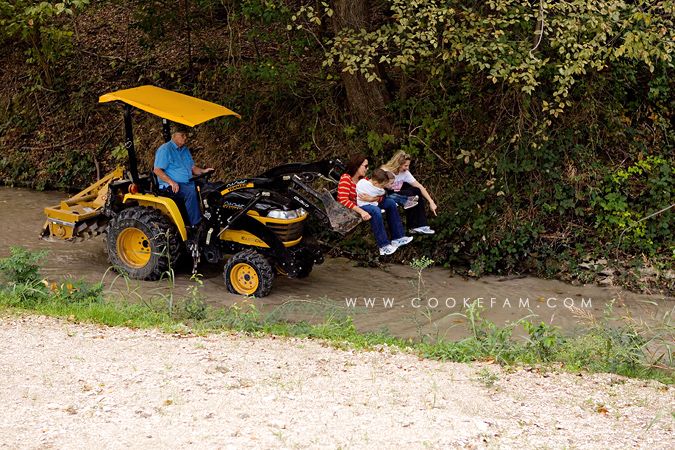 And Uncle Casey took Avery for a ride...or the other way around, I guess!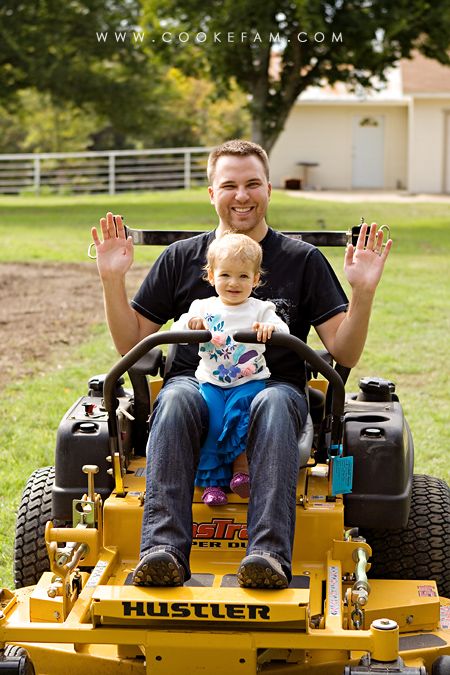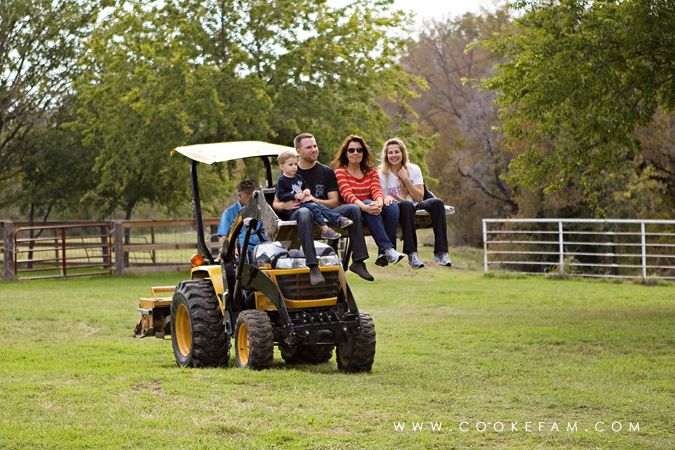 And yes, even I took the lawn mower for a spin. I can't tell if Logan is having a good time or if he's terrified of my driving.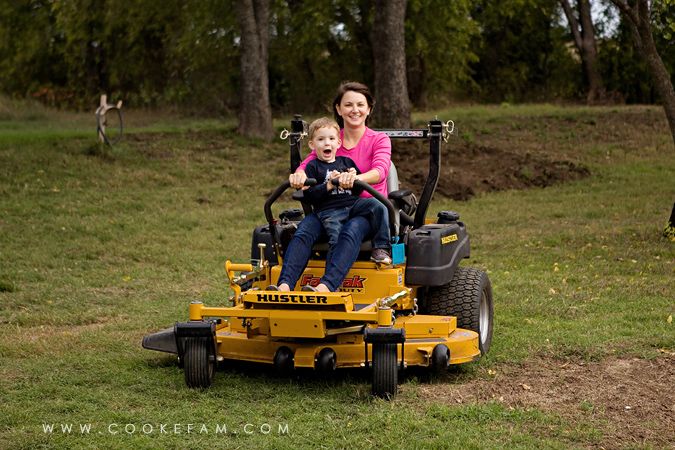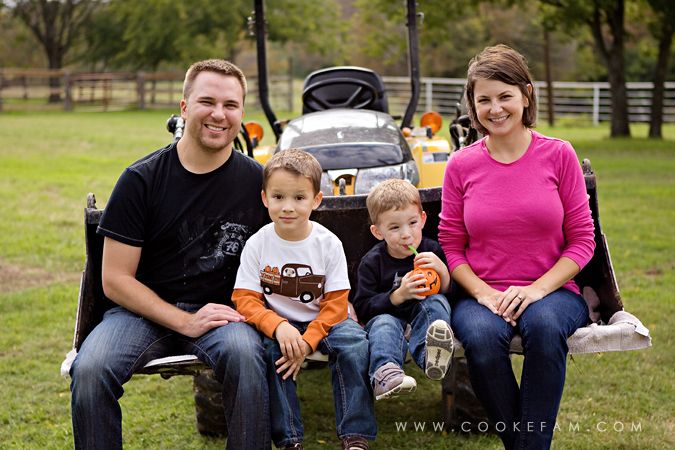 Nana gave the boys those little pumpkin straw cups.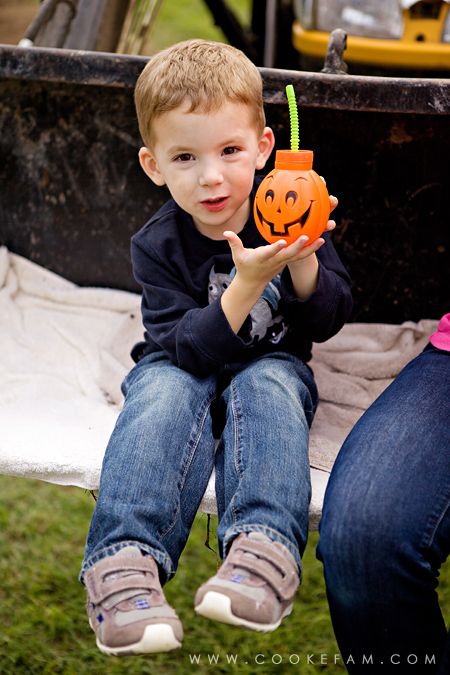 Just having a snack on the lawn mower and trying to fend off the dogs.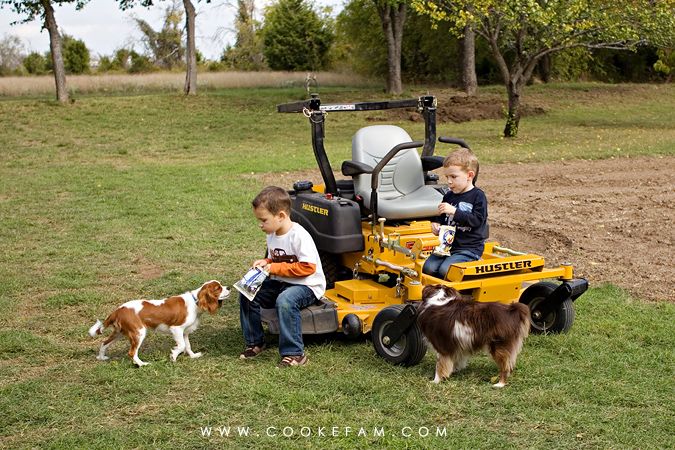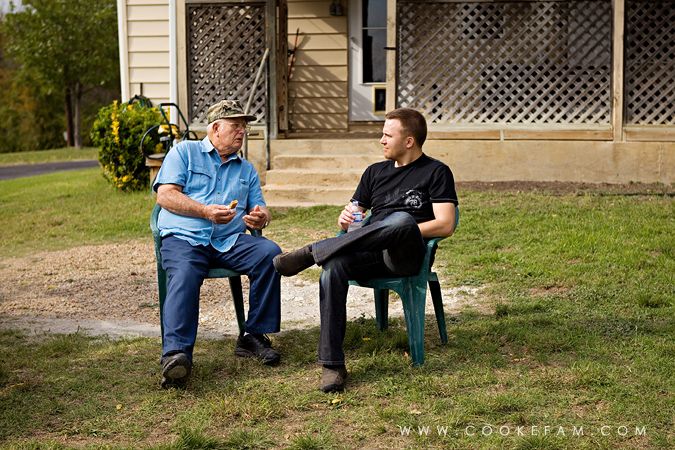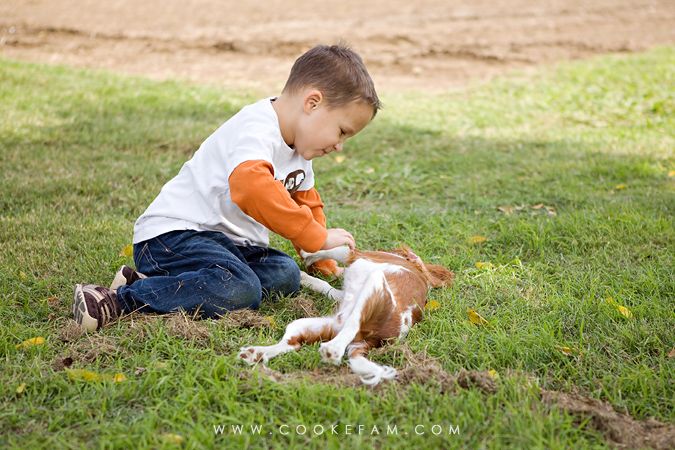 As much fun as the humans had, Duke probably had the best day of his life so far. Casey's sister brought their dog, Kinsler. Once Kinsler established his dominance, they became fast friends and played and ran around together all day. Duke was in dog heaven.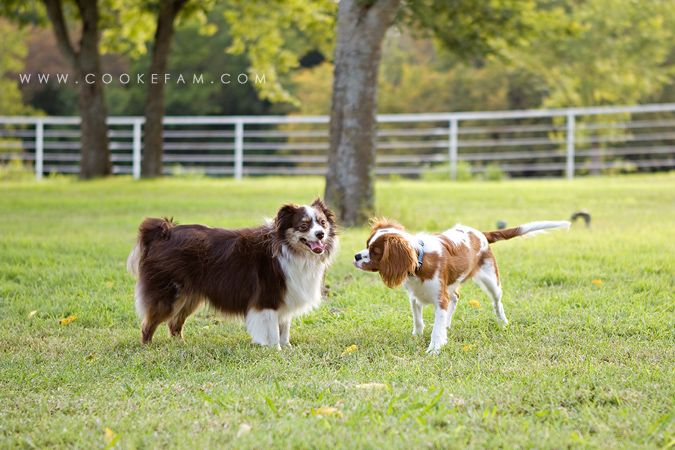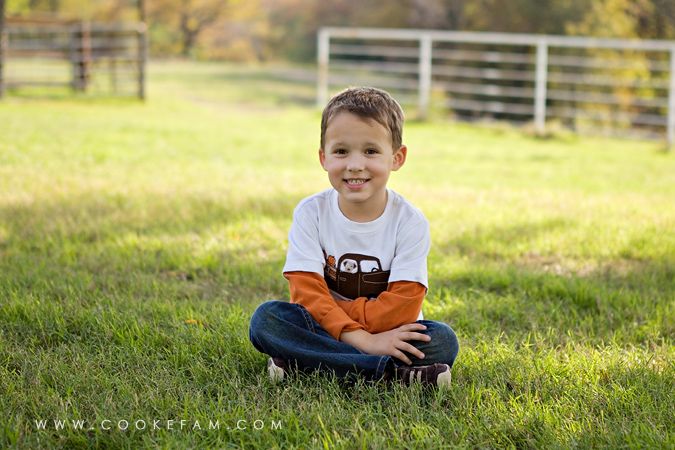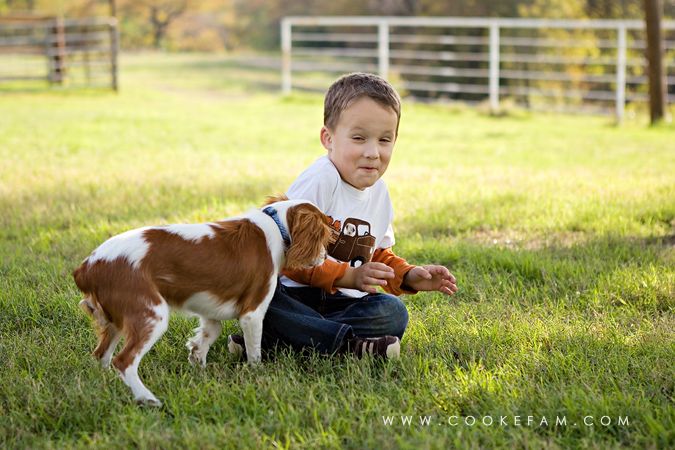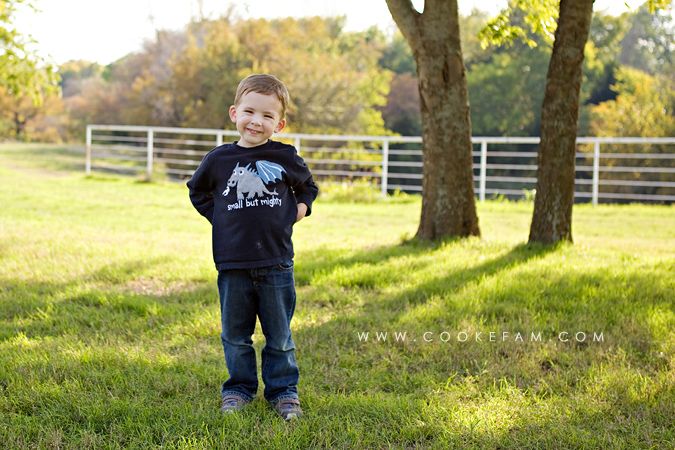 Such a beautiful piece of land with beautiful afternoon light...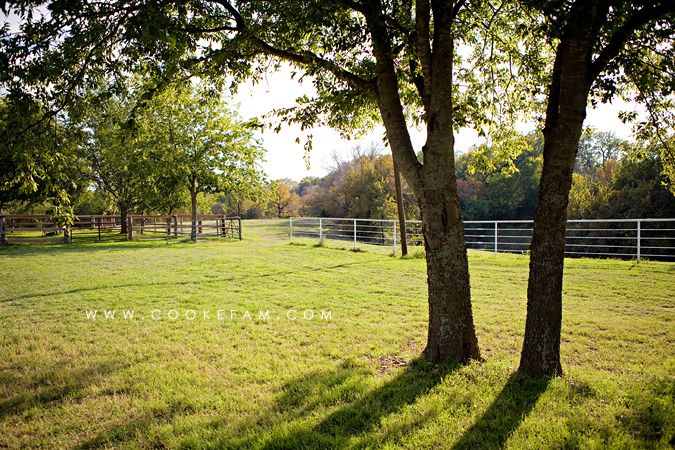 Duke was beyond worn out from his day of activity.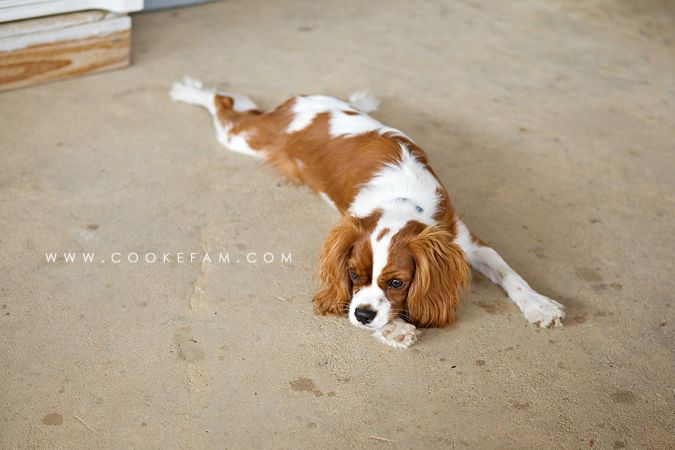 What a treasure we have in our grandparents and the opportunity to spend a day with them is precious. Keep the tractors gassed and oiled, Grandaddy and Nana...we will be back!