It seems like we waited a while for the bluebonnets to bloom this year, but I think they're actually right on time. We had such a cold winter (and are still having cold days here and there) that maybe they were slow this year. All I know is that I kept looking for them in my usual field near our house. And they never showed up. That field is still not blooming so it's officially a dud this year...after who knows how many years of thick blankets of bluebonnets. I have no idea what happened. But thankfully, a friend (thanks, Melody!) shared her field that is a little further from home, but not too far. And that's where we went this year to get our photos.
First, I am not sure it will be evident from the photos just how crazy my boys were on this evening at the bluebonnet field. They were so excited about all the flowers that they just kept running around like maniacs. My mom and I had to work hard to keep them from photo-bombing anyone else and also to make them come and sit for photos. Of course, they were still pulling antics when they sat down...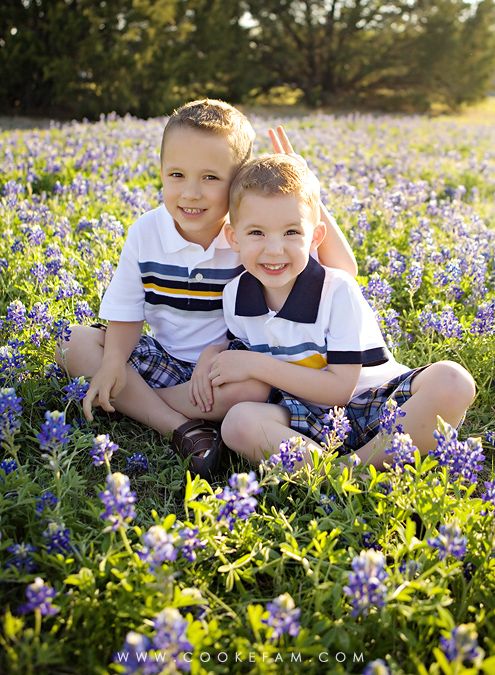 Honestly, I was a little surprised when I went through the photos at home that I came away with any good ones. It was that kind of night. But I should know by now that you always get more than you think. Some were actually pretty sweet and cute.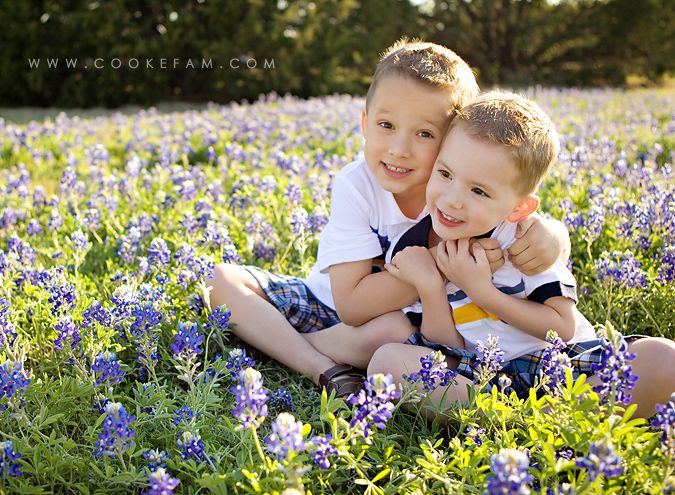 This field was pretty great. The bluebonnets were nice and thick and there were trees on one side, which is nice. (I still missed our other field, but this was a good back-up.)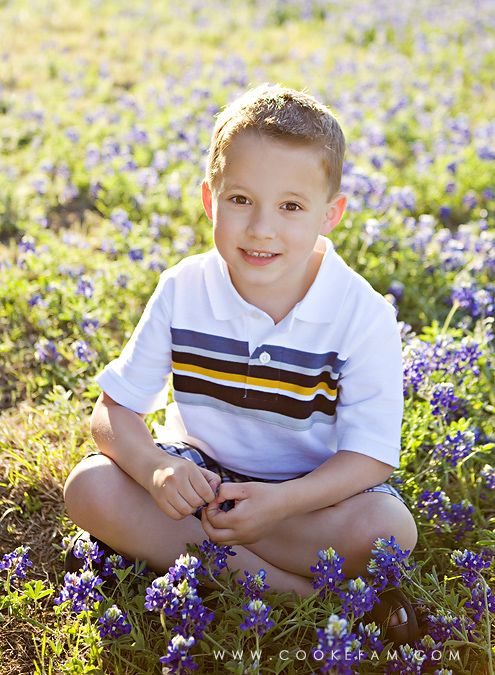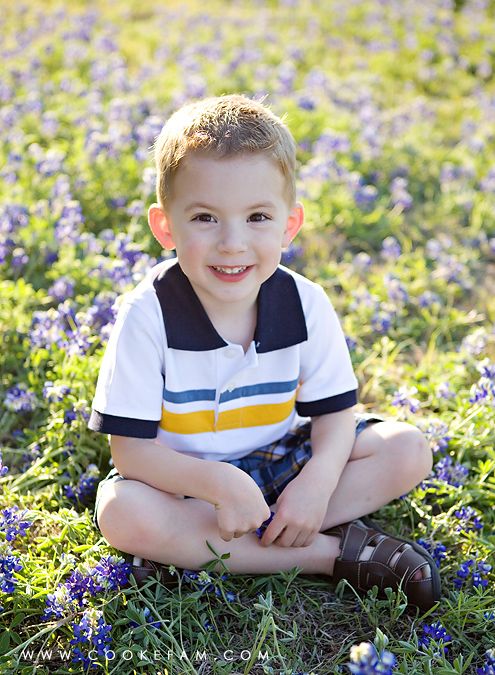 I had my mom snap a couple of me with the boys. One of the things I noticed immediately was that they were lucky to have short hair that didn't blow like crazy in the wind. It was pretty windy and gusty that evening, but you wouldn't know it by the boys' photos.
We took a couple with Mimi too...who was nice enough to come along and corral the boys with me, hold my reflector, and hand out "picture treats" (that's what Logan calls my smarties that I give them for smiles).