This next post in the "Disneyland 2014" series is all about our hotel. And we loved our hotel. We stayed at the
Disneyland Hotel
, one of three on-property resorts. I thought the close proximity, little extra magic touches, and most importantly...the extra magic hours, made staying on property totally worth it.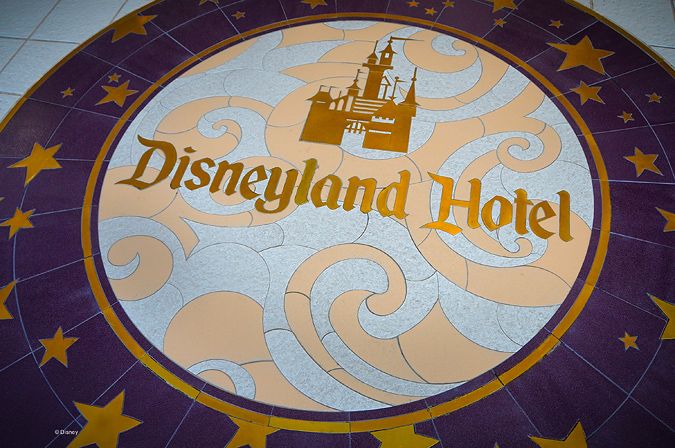 Our room had two comfy beds, a pull-out sofa and plenty of amenities too. It also had a huge wall-to-wall window that looked out over the pools. The room itself was roomy and well appointed. If I had to criticize anything it would be that I love having a more themed room when I'm at Disney. But it's a small complaint.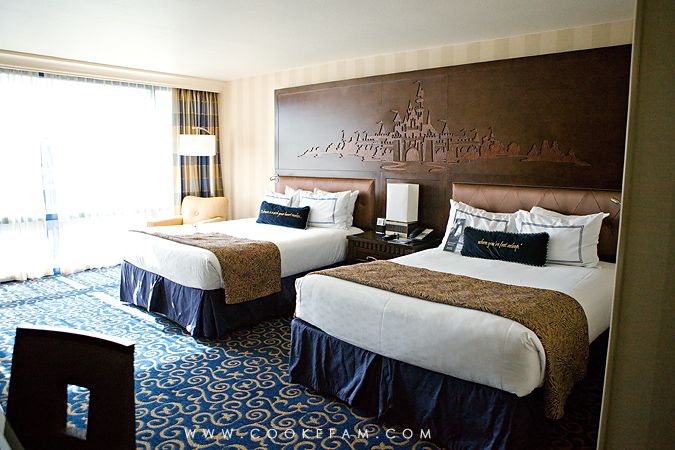 This is the other side of the room with the closet, bathroom, and entry. The door on the right wall just past the desk led into my mom's room, which adjoined ours. That was really nice because the boys each slept in there with her at least one night each. And it was easy to keep up with each other.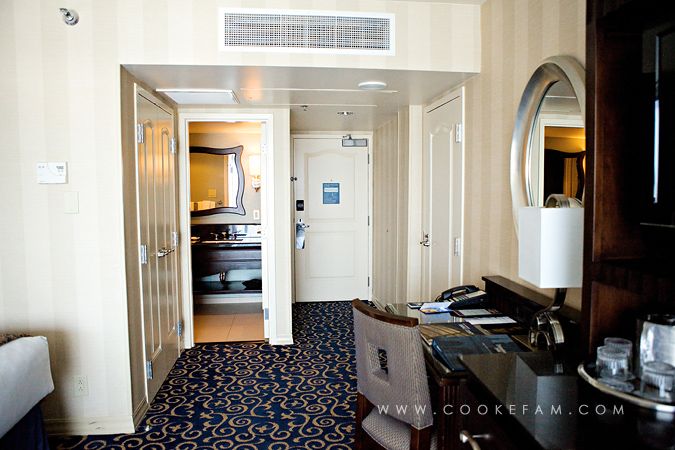 Here's just one shot of the bathroom. It had two sinks, which was nice.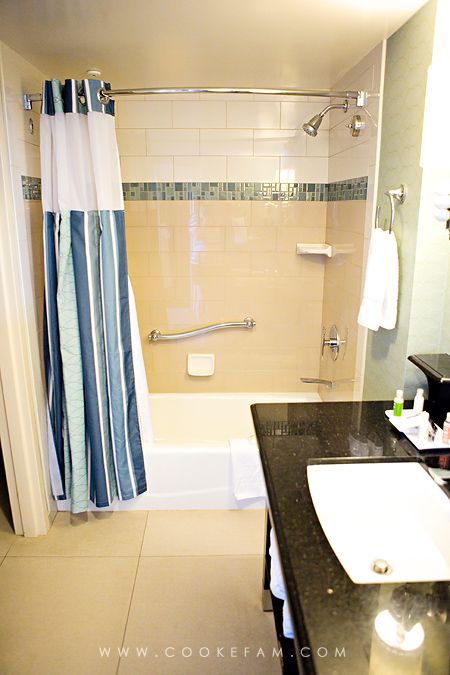 There were plenty of "hidden" Mickeys throughout the room. We kept finding them...even on the last day of our trip. That was fun.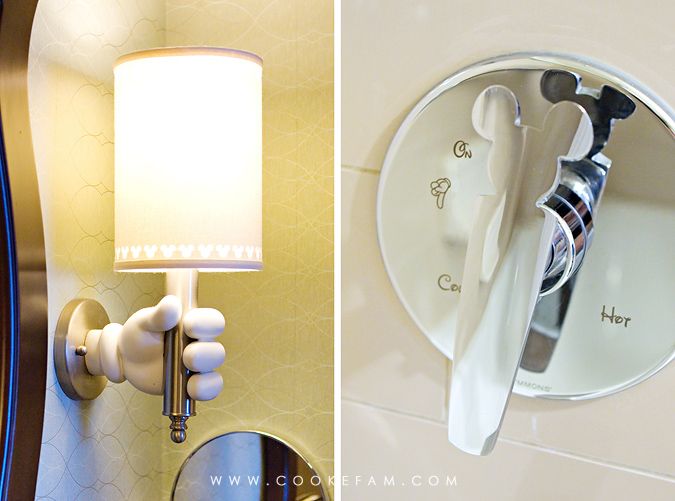 I loved the castle-scape behind the beds, the tufted "headboards," and...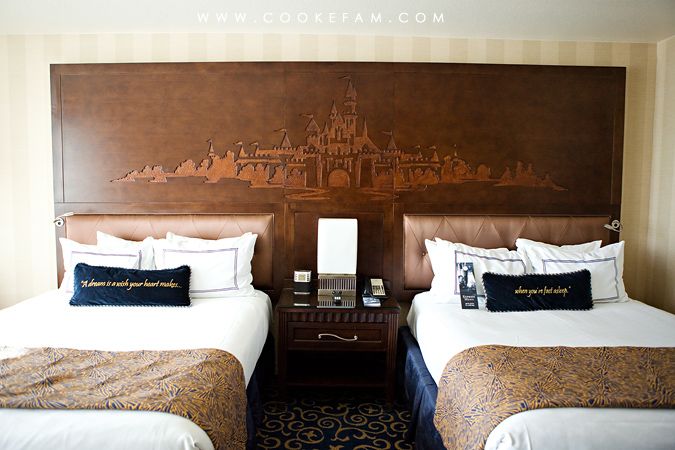 ...the pillows. This one was from my mom's room. It had the whole phrase on it while ours was split between our two pillows.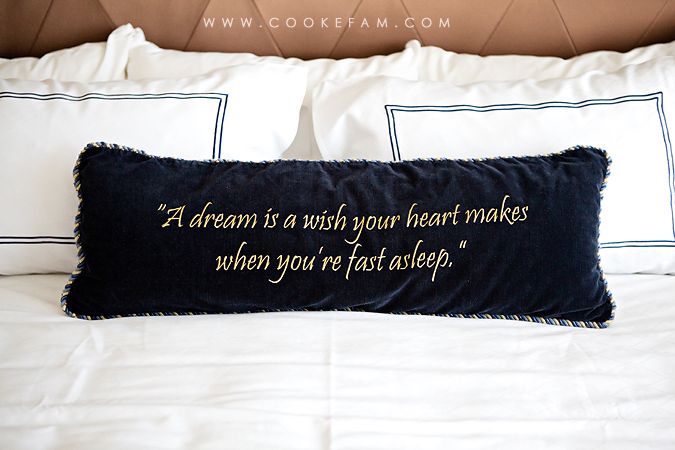 And probably the most fun feature of our room was best enjoyed after lights out. The headboard lit up and played "A Dream is a Wish Your Heart Makes" when you turned it on. We did this every night before bed and the boys (and who am I kidding...me too) loved it.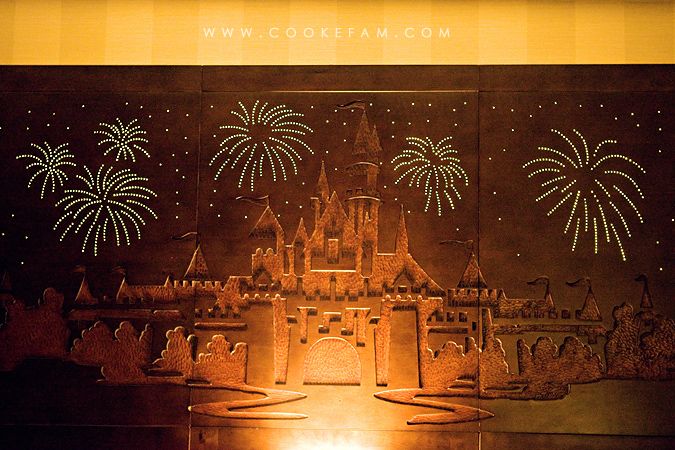 The wizards hat is one of the Disneyland Hotel's landmarks. We saw it coming and going from the parks every day.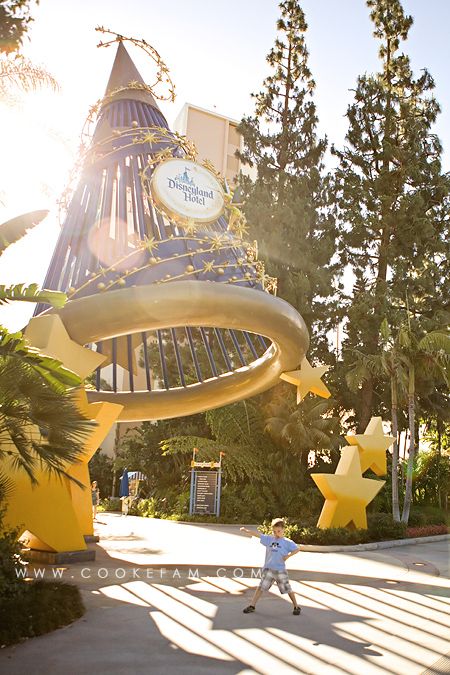 But for some weird reason, that's the only shot I got of the hotel grounds. That's not like me at all. Thank goodness I got some stock photos with my Photo Pass purchase. So, the next three are courtesy of Disney...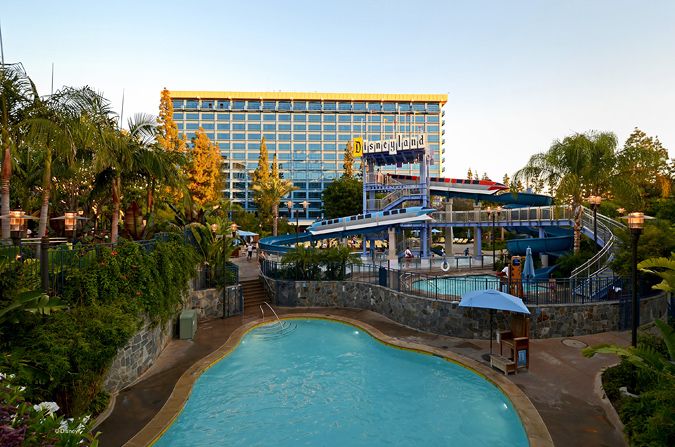 The hotel had fabulous pools, a retro sign that was so appropriate for Disneyland's historic hotel, and killer water slides that pay homage to the monorail.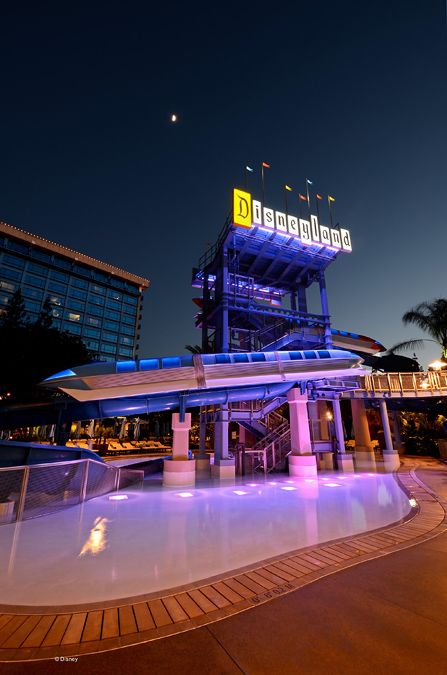 I love this shot of the grounds all lit up at night. Beautiful.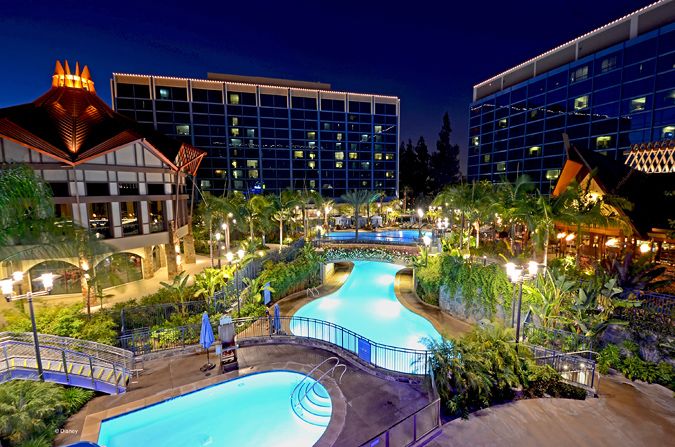 And speaking of water slides, despite the amount of things to do in the parks themselves, we found some time on a hot afternoon to work them in.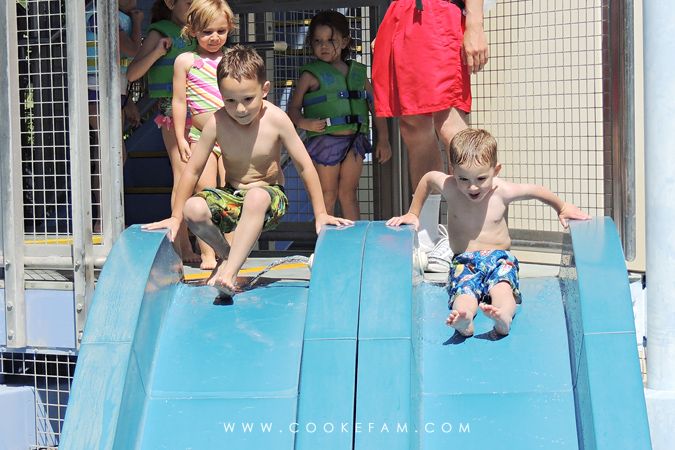 I do not exaggerate...the boys went on these things again and again. We literally had to drag them away. They could have stayed there all day for sure.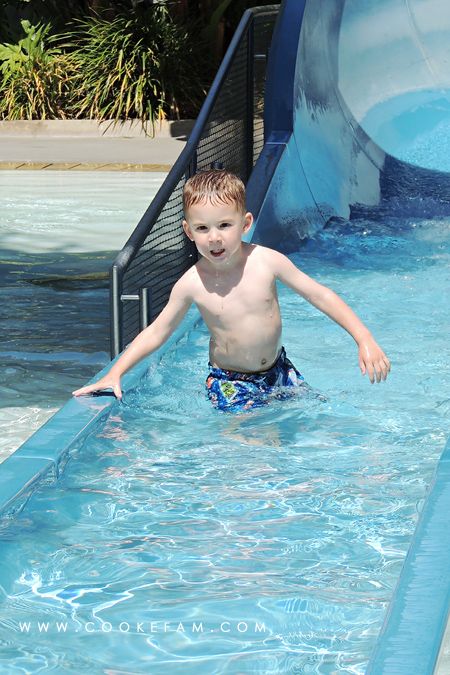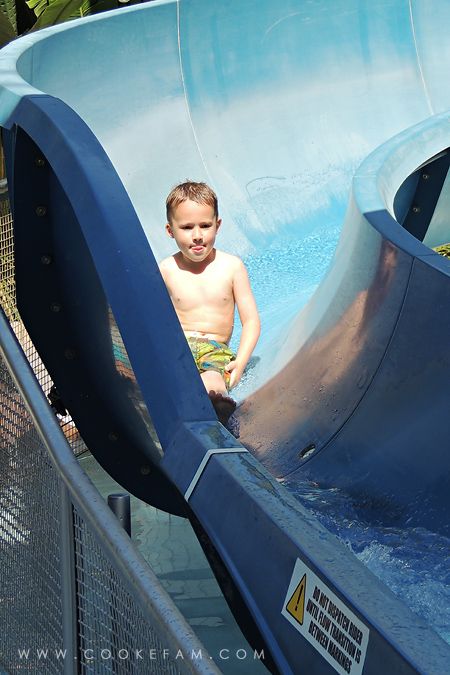 We stayed in the adventure tower (photo from my mom), which was the closest one to the parks, so that suited us just fine.
My mom and the boys pausing outside the breakfast restaurant where we ate on our first morning. We were waiting for it to open. We did room service every single morning after that. So much easier and not more expensive, believe it or not.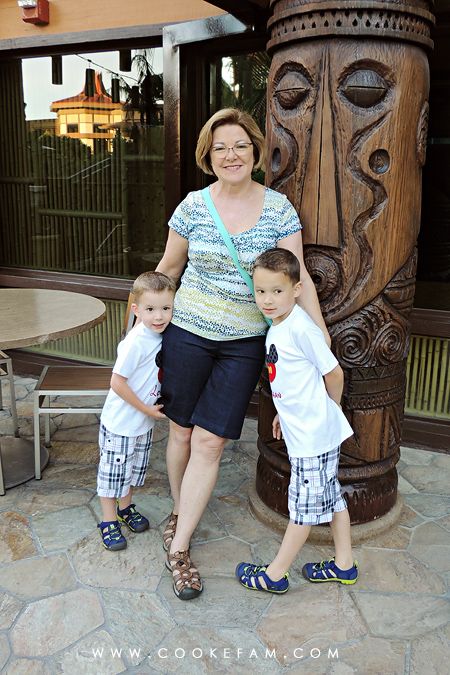 Here's our crew leaving the Adventure tower and on our way to the parks one morning. Casey was laughing because I had run ahead to take this photo and my mom and Casey were running after me pushing the stroller to catch up. I guess they thought I was really ready to get moving...or that I was just having fun or something. But, actually, I just wanted to get a photo. Ha!