I am chin-deep in photos from our summer so far...a great problem to have, really. We have already done a lot, relaxed a lot, and traveled a lot...with more to come. Being out of town doesn't really facilitate the photo-editing, but it does facilitate adventures and experiences! So, while I am working really hard to edit before Casey and I head out of town
again
, I decided to post a few of my favorite things right now. It's been a whole 2 years since my last "
favorites
" post, so I guess I'm due!
1. Disney!
I have always been a Disney fan. But after our Disneyland trip a couple of months ago, and experiencing that with our boys, my love for Disney is in overdrive. So much that I've already booked our family vacation for next year...a Disney cruise. As I said, I loved Disney World growing up and I'm continuing to love it as an adult...especially with my kids. In spite of sounding cliche...I'm addicted to the magic.
2. Yoga Mat Flip Flops by
Sanuk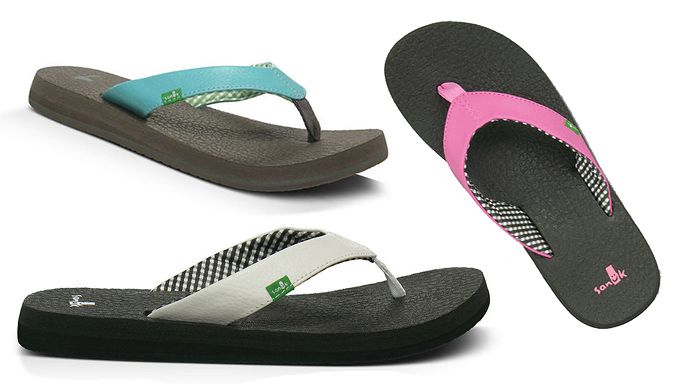 These are amazing. They feel like you are walking on...well, a yoga mat. It's wonderful. They come in several colors. I had just the white ones last year. This year I replaced those (since I wore them to death...they are so comfortable) and added the aqua ones this year as well. But, the pink ones are pretty cute too. I bought my first pair at
DSW
, but this year I got them on
Amazon
.
3.
Amazon Smile
Speaking of Amazon, several months ago when I visited the site, a message popped up asking me if I wanted to use Amazon Smile instead. After I read about it, I jumped on it because we are regular purchasers on Amazon. Basically, Amazon Smile allows you to select a charity/non-profit (from their list of registered ones...its extensive) and when you buy from the Smile site (which is the same as Amazon), they give a portion of your purchase to your chosen organization. Go ahead and switch today! (
read details about the program on the Amazon website
.)
4. Small Bowls from
Target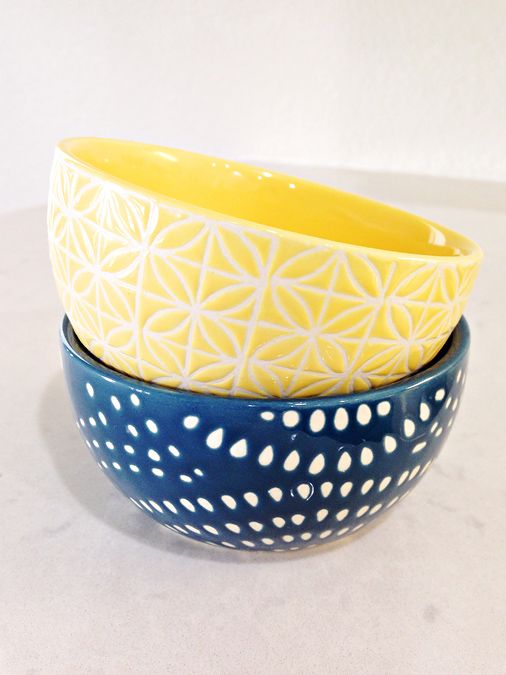 I passed by these a few times and wanted to buy them. (Please excuse the sorry iphone photo). But I have a rule against buying something just because I like it. (Even if they were only $3.99.) I want to have things in my home that I love, but I also have to have a place for them. And they have to be part of the uncluttered decor that I like or they have to be useful. Or in this case...both! I figured out a really great way to use these cute little bowls in my kitchen. One holds my car keys right by where I keep my phone and charge it during the day. And the other one is by our side door where Casey exits to his car every day. It holds the garage door opener so that he can open it before he leaves the house. At the time I bought them (a couple of months ago), they had several patterns.
5. Summer!
I may be a little bit like Olaf on this one...I love summer! Especially now that Ethan is in school. We are having a blast. That doesn't mean we are doing/going a lot. That's not really my style. But we are (mostly) enjoying being together. We have a list of things we can do if we need some inspiration, but so far lazy mornings, playing outside, swimming, and traveling are fitting the bill for this season. (As a side note...it's also probably good that summer doesn't last any more than 3 months...I might go insane.)