Some typical summer fun in the water sprinkler.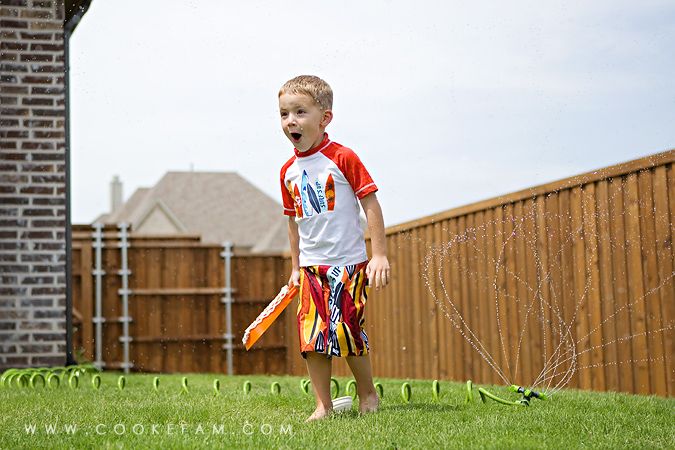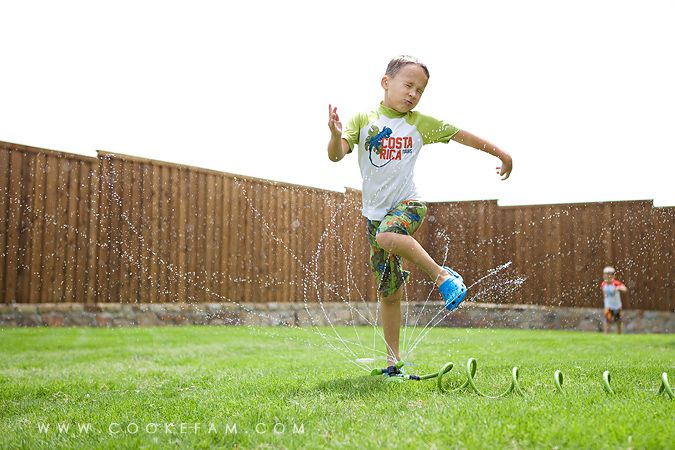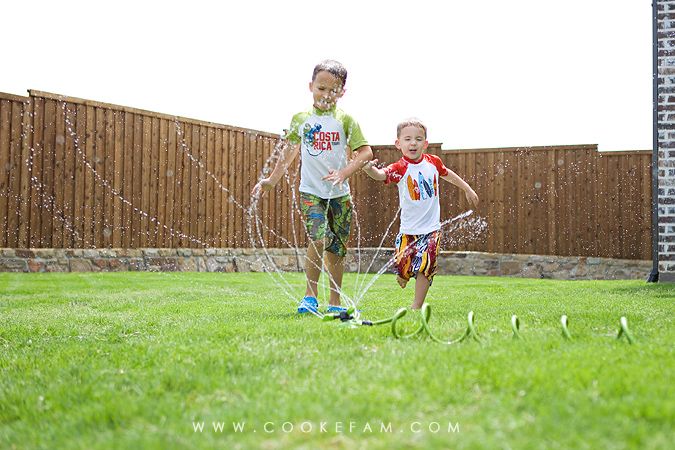 The boys begged me to do a "water slide" for them after we turned off the sprinkler. Logan quickly tired of it since he kept landing on his back side.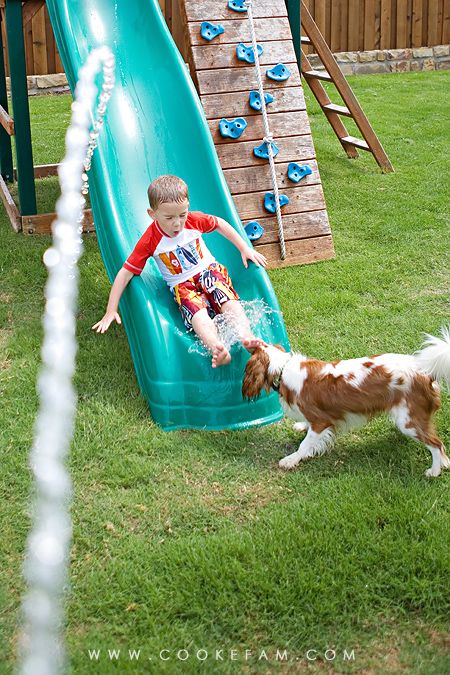 But Ethan couldn't get enough of it...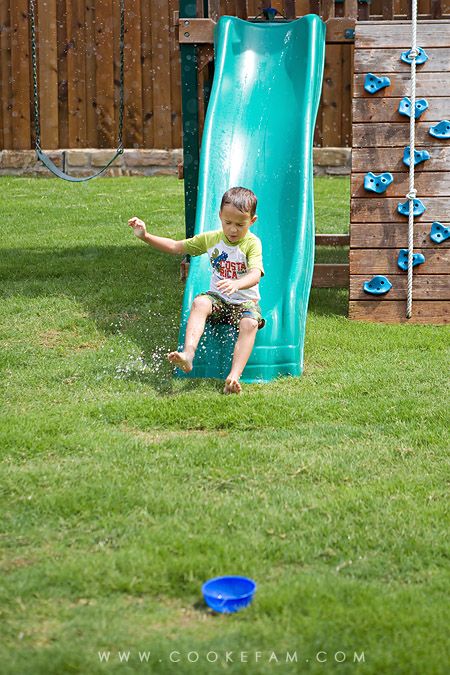 And of course, we couldn't keep Duke dry during all the fun.