Day 3 was beach day. We went down to Magen's Bay beach - the beach we'd been staring at from our villa so far - and spent a good part of the day there. We've all been to Magen's several times before including when we were on our honeymoon. It was fun to be back...and a perfect day for the beach.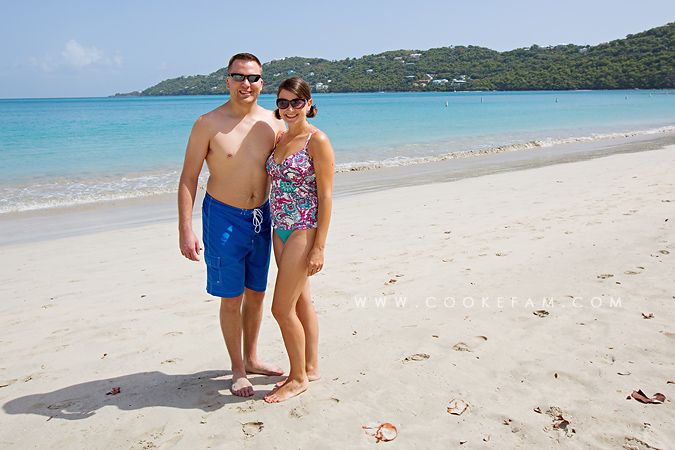 Almost immediately Casey and my brother decided to race. How does this occur to them when on the beach? That's pretty much the last thing on my mind at the beach (or ever).
Then, my dad had to join in. Seriously. They all raced again.
And then everyone got in the water to swim while I took approximately 5 million and one photos of the beach.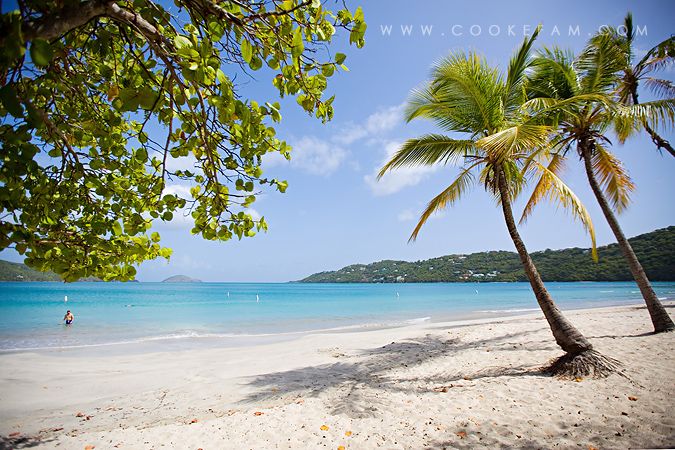 My very patient husband hung around with me while I snapped away. How could I not? With this all around me...it was really hard to stop snapping.
Finally, I put down my camera (for a while) and got in the ocean. Well, we took this photo and then I put away the camera.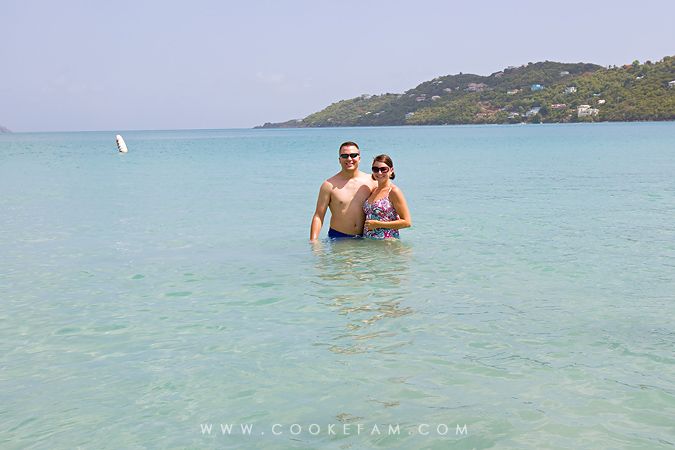 The wonderful thing about the Caribbean is how warm the water is. And one of the best things about Magen's is that the beach is so far inside the bay that there are virtually no waves. It's like an ocean swimming pool. I guess if surfing is your thing, then this beach is not for you. But if you're like me and just want to chill...it's absolutely perfect. You can even bring or rent floating lounge chairs and take relaxation to a whole new level.
Casey and my brother spent a fair amount of time with a snorkel mask looking at the fish that came up into the shallows...
I love the leaves on these trees. They can actually get quite large...the leaves, I mean. But the lime green color with the red veins is really unique and beautiful.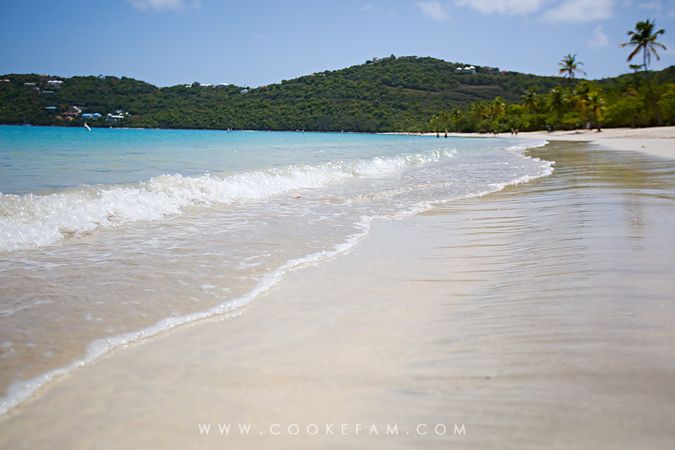 After we swam for a while, I picked up my camera again and walked to the far end of the beach.
The rocks down there were pretty neat.
And we saw some cool shells and coral that we ended up bringing back for the boys to see. That's my mom and dad out there looking for them.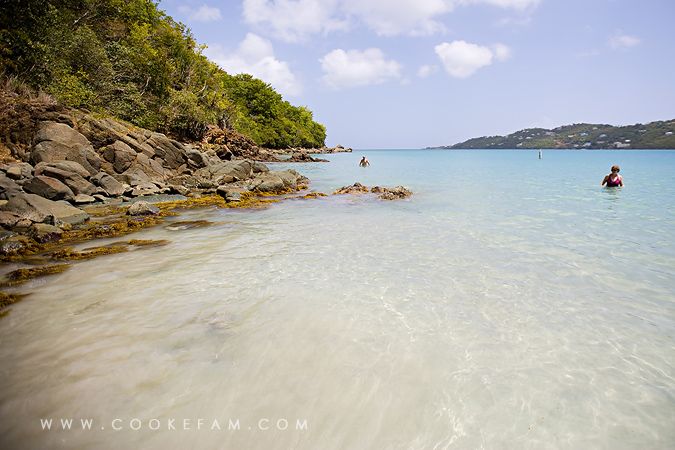 After we'd had a picnic lunch on the beach and a great drink (probably my favorite of the trip), we packed up and went back to the villa. We still had several hours to lounge around and swim (although I didn't take any photos of that on this day).
Later that evening we all showered and got ready to go eat dinner. This is what the front porch looks like in the evening. I spent hours out here at various times of the day...it was a great reading spot that was not directly in the sun.
I set up my camera to take a self-timer photo before we left for dinner...Casey and I tried out the settings.
And then I got this one of my mom and dad when they were goofing around! Unfortunately, the group photo (for which I was doing all of this) did not turn out in focus. Of course.
That night we ate dinner at a restaurant called Thirteen. It's really understated in location and appearance, but the food was out of this world. The shrimp and scallop appetizer was the special that night and and so was our lamb entree (we both ordered one). I neither remember the particulars on those, nor did I write them down. But, they were both excellent. For dessert, we both ordered their bacon brownie...one for each of us and there was not a drop left on either of our plates. Yum.