I wanted to go to a couple more beaches before our vacation was done. So in the morning on our 5th day, my parents went with me on a photo-safari of sorts. Our first stop was Sapphire Beach. Aptly named, I'd say...
It's definitely smaller and more rocky than Magen's, which was unique for photographs.
I thought it was kind of funny that this is essentially a path to nowhere. It ends at some rocks and then the ocean below. And it was SO windy out there that day.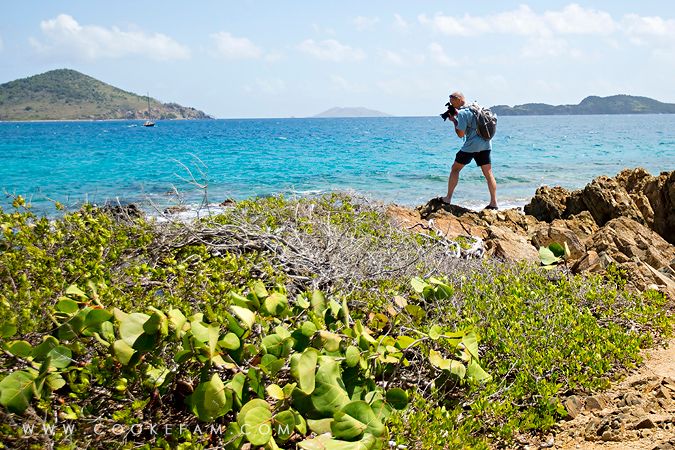 Our next stop was at the Ritz Carlton, which is very near where my parents former villa is located. The hotel itself is beautiful, as you would expect.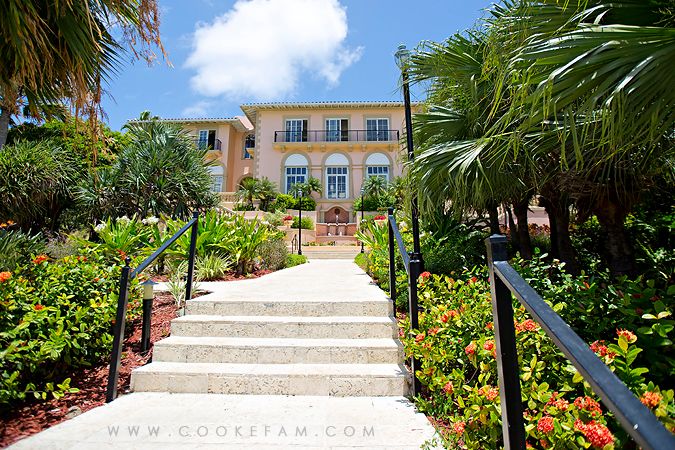 And the beach isn't bad, either. And they have hammocks...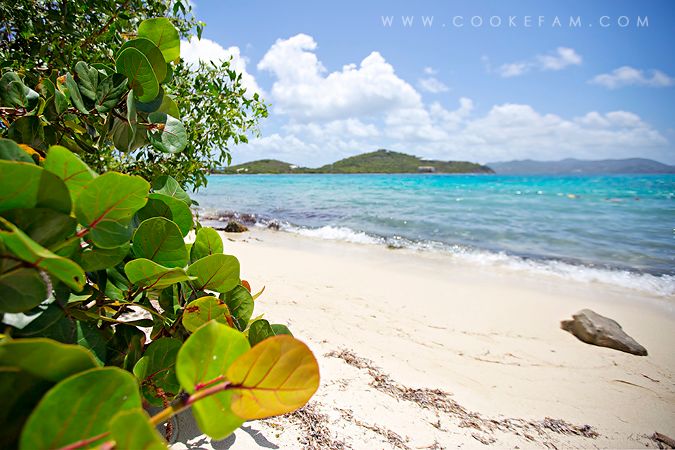 Before we left the Ritz, we made a pit stop at the beach bar/restaurant for a drink.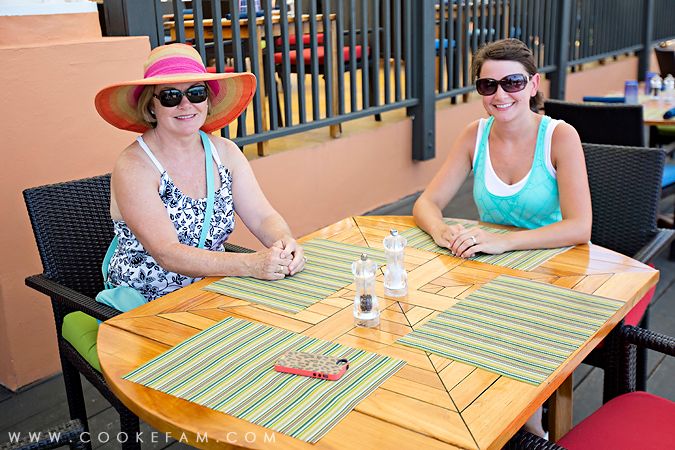 The rest of that day was spent lounging, reading, and swimming at the house. Then, we got dressed for a dinner at The Old Stone Farmhouse. This is a place that we had eaten at more than 10 years ago. It was okay back then, but we didn't think it warranted a visit this time around. Except I got to reading about it on my phone and saw that they had a new chef and menu. It sounded pretty good, so we decided to give it a try. That turned out to be a really good decision.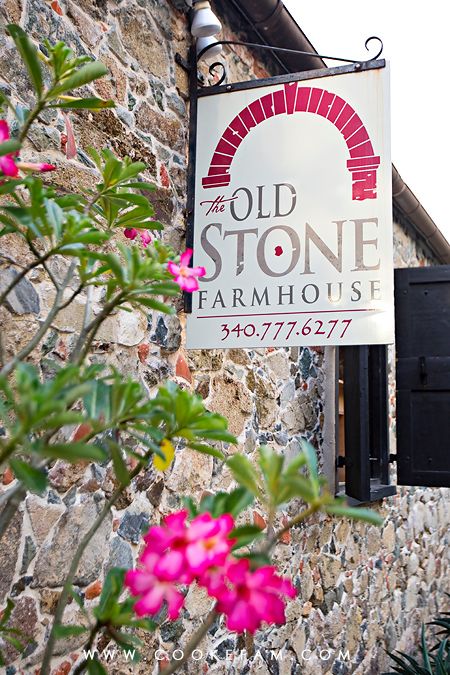 The restaurant itself has great atmosphere. It really is an old stone farmhouse and has lots of character and charm. We were seated next to this arched opening. When it got dark, we could see the stars and moon right from our table.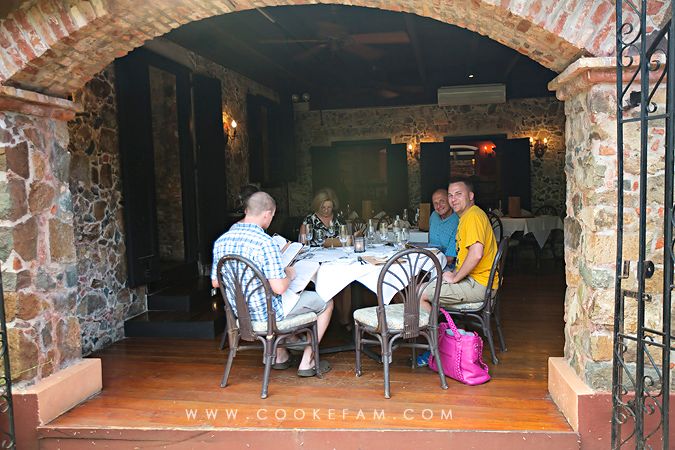 The printed menu looked amazing, but the really unique thing about The Old Stone Farmhouse was that you could essentially create your own entree. The waiter explained how it worked and then led us downstairs into the kitchen (where the lighting was not great) to let the sous chef show us the actual protein choices for that night. There was lobster, prawns, beef fillets, scallops, and one exotic choice...camel, I think.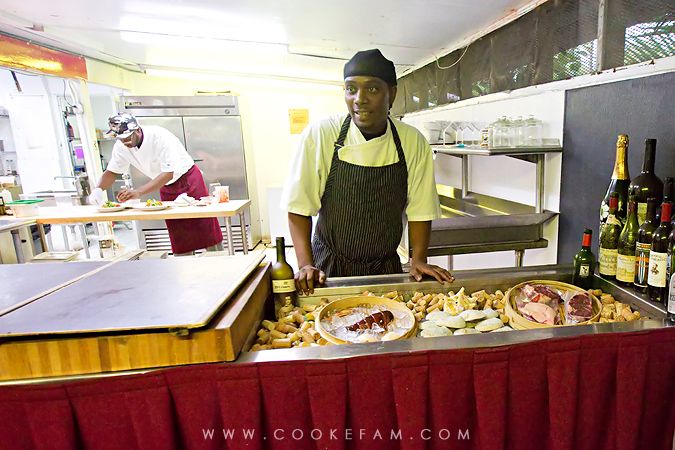 Clearly I chose the South African prawn and some scallops. Also, those might have been the best carrots I've ever had. And I'm pretty sure that was a potato puree, and I remember loving it. Casey got the prawns and one of the beef filet choices. It was all excellent. We were really glad we had not skipped over this place.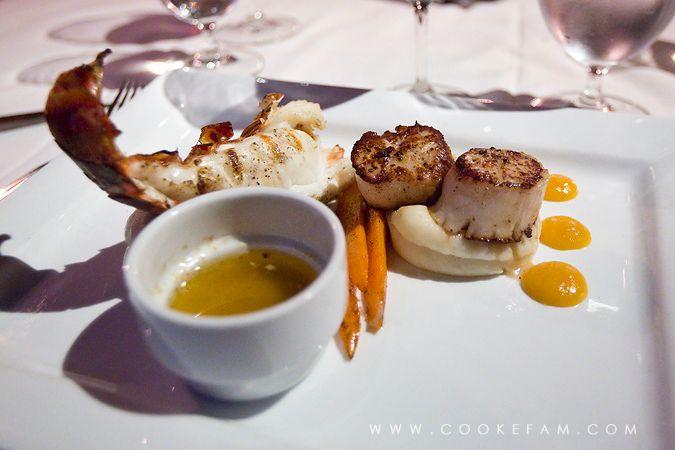 This chocolate torte was a fantastic way to end the meal, in my opinion. My only regret is that there was not more of it...I shared it with Casey.