We finally started Ethan playing a sport this fall. I asked him what he wanted to play and without hesitation...he said baseball. So, we signed him up, bought his equipment, and started practice in August. Now, he just had his first game...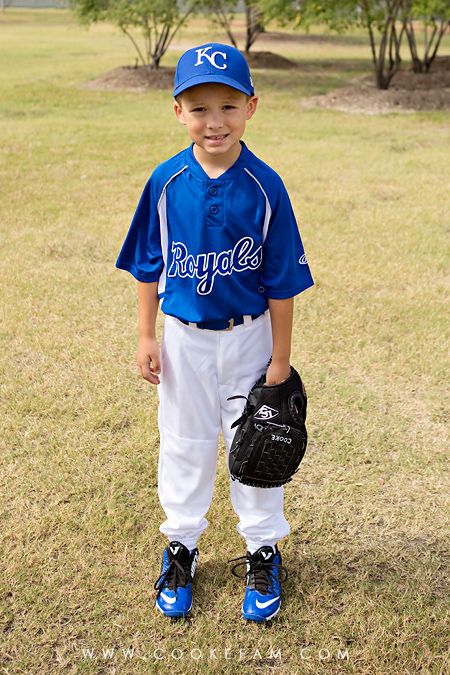 When I asked him what number he wanted to be on the back of his uniform, he said "99" immediately and stuck with it. So, our little #99 walks into his first game...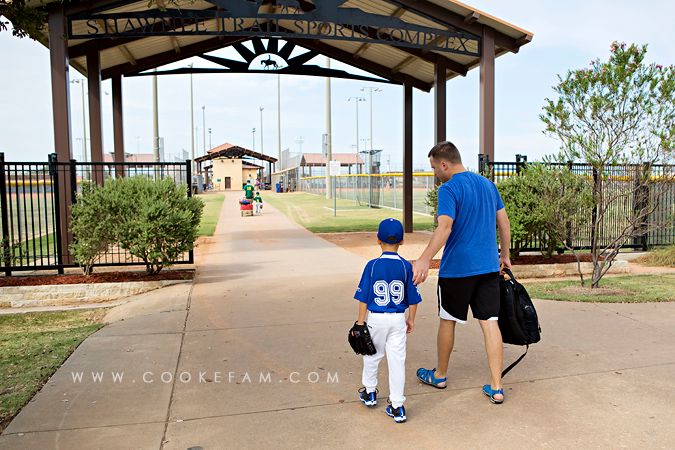 Casey helped warm Ethan up before the game.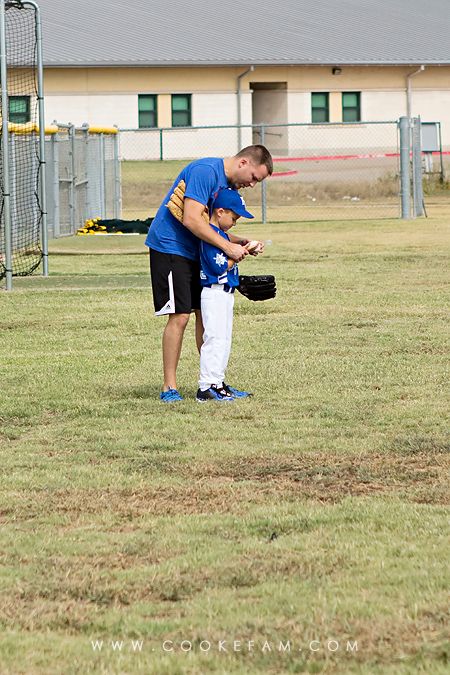 This is what Logan did to warm up for the game...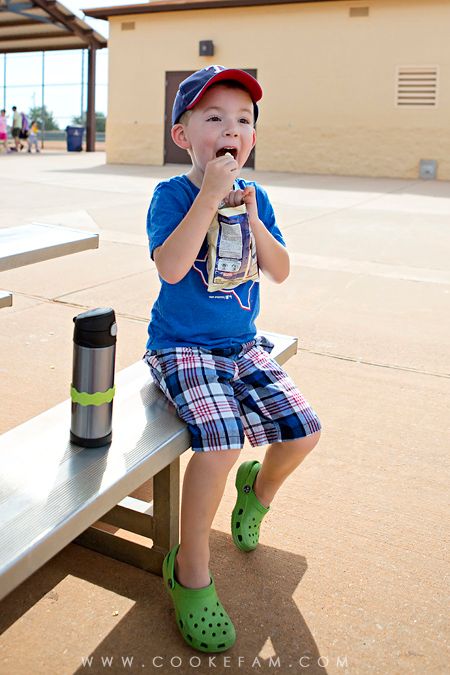 He looks so cute in his uniform I can hardly stand it.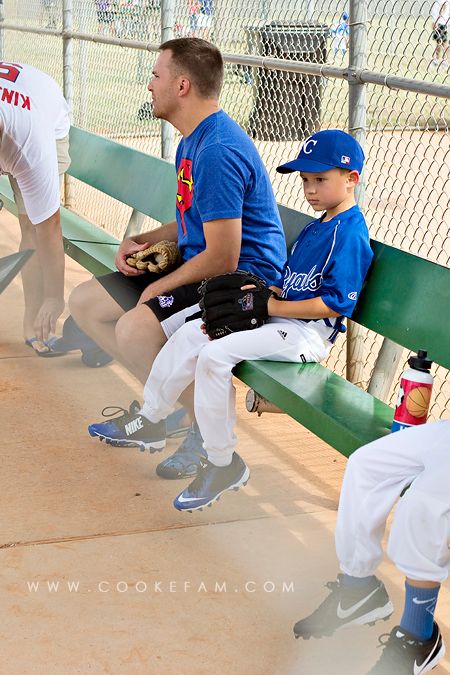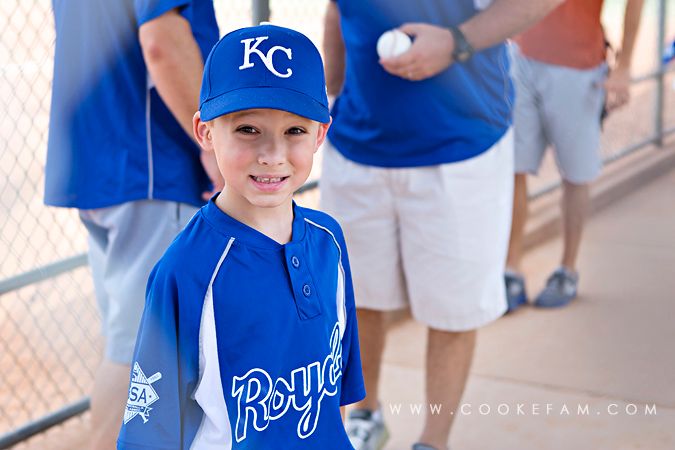 Casey filled out the background check form so he could go into the dugout and onto the field to help with the team. It turns out that several dads are needed to keep the boys on track and in the right place.
This year, the coach pitches to the batters first a few times and then if they don't get a hit that way, they can hit off the tee.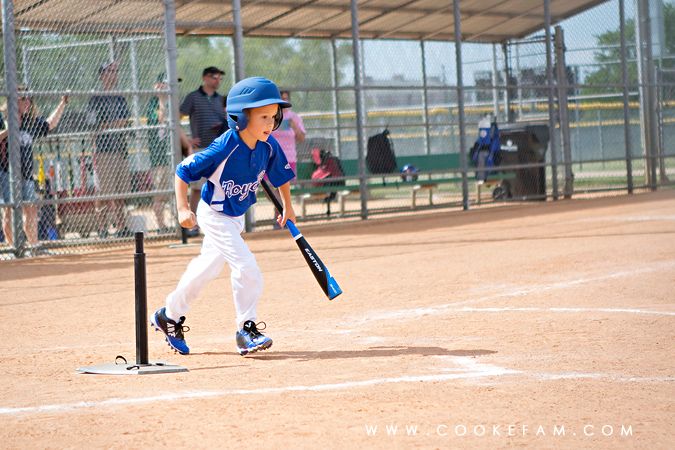 After his first hit (off the tee), Ethan made it to first base.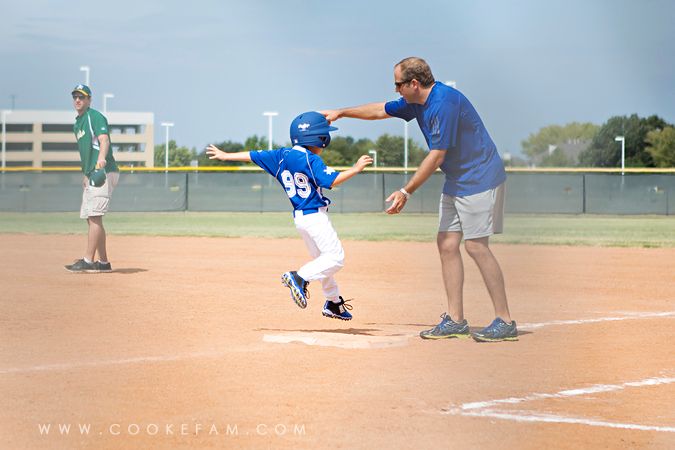 Then, when it was the Royals' turn to field, he played first base. And in this age group, first base is where ALL the action is.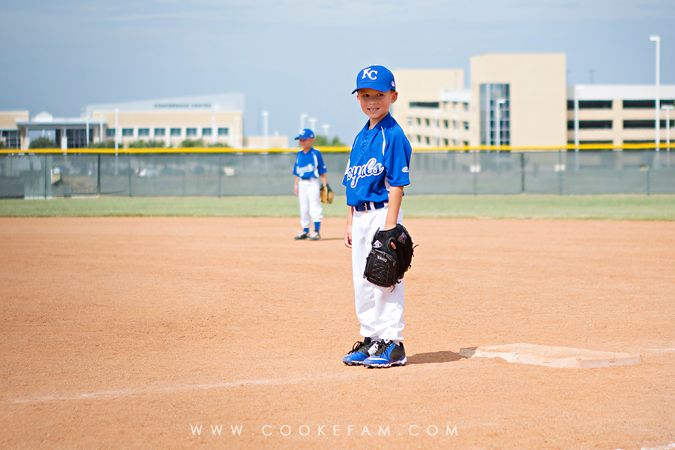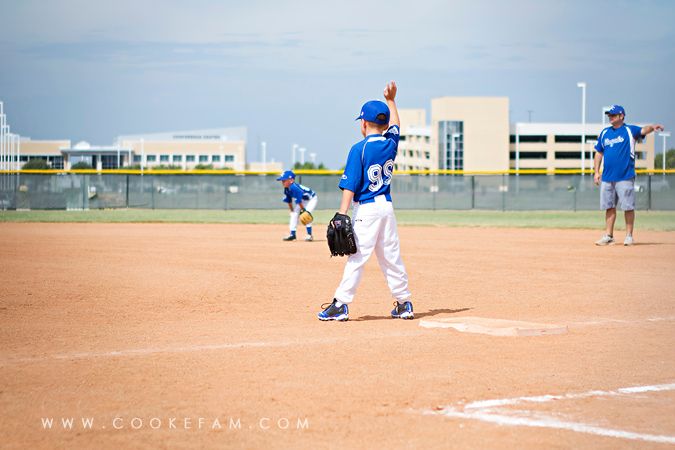 Logan wasted no time making friends. He barely watched any of the game, but he kept himself occupied.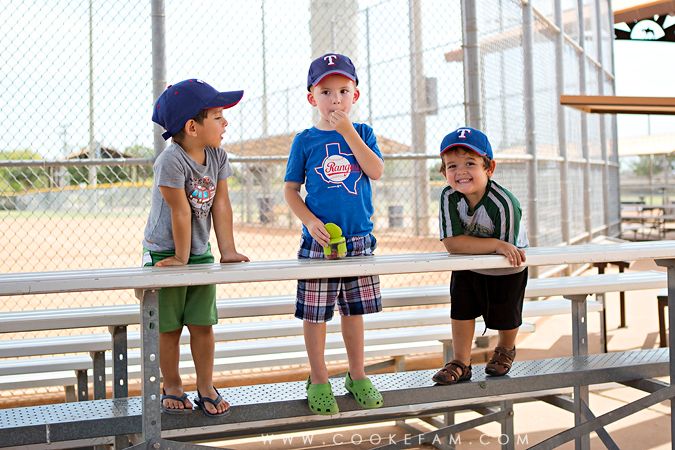 See...first base gets all the action.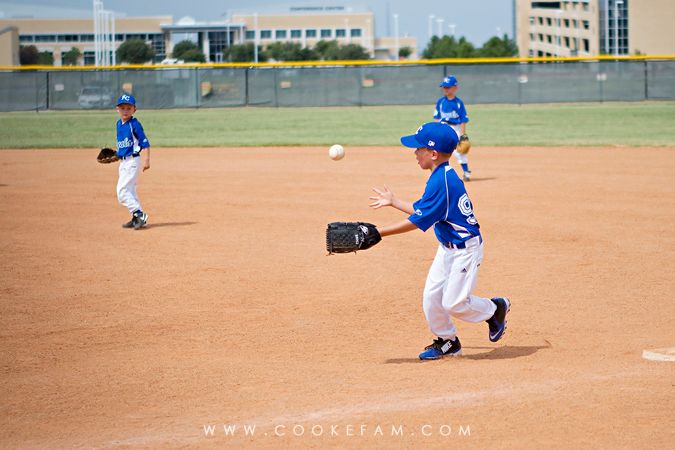 Waiting in the dugout to bat again.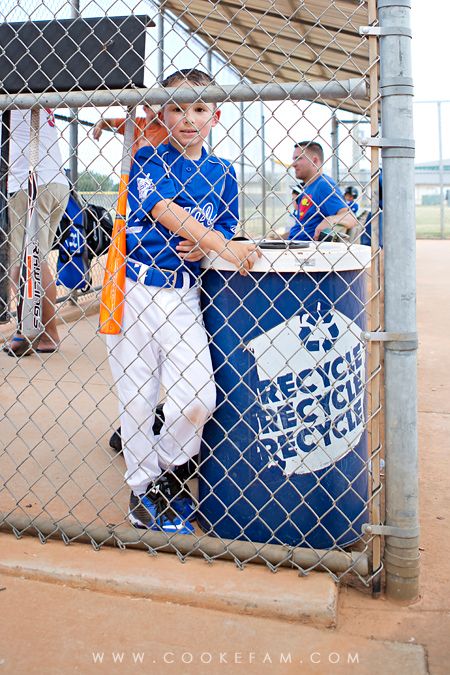 I'm pretty sure that Logan did more running around than all of the players on the team combined.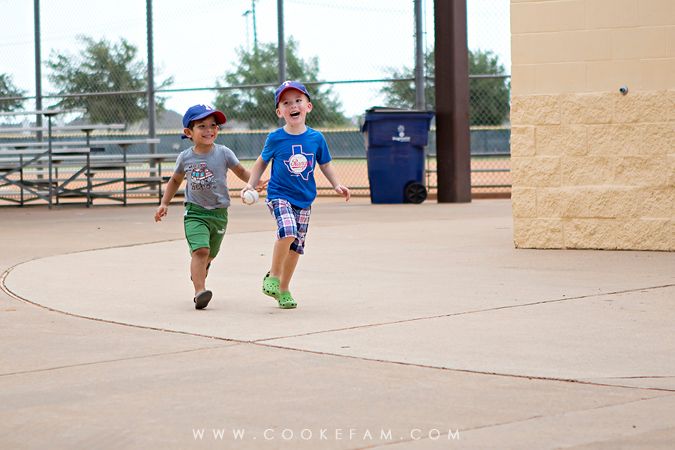 Look at that hit! On his second at-bat, he did hit off the coach's pitch...even though the ball bounced right in front of the plate, it stayed fair.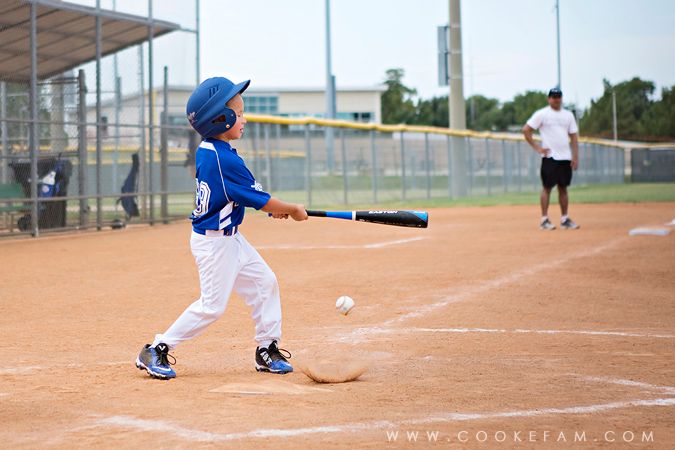 Ethan had just run home and his coaches were giving him high fives.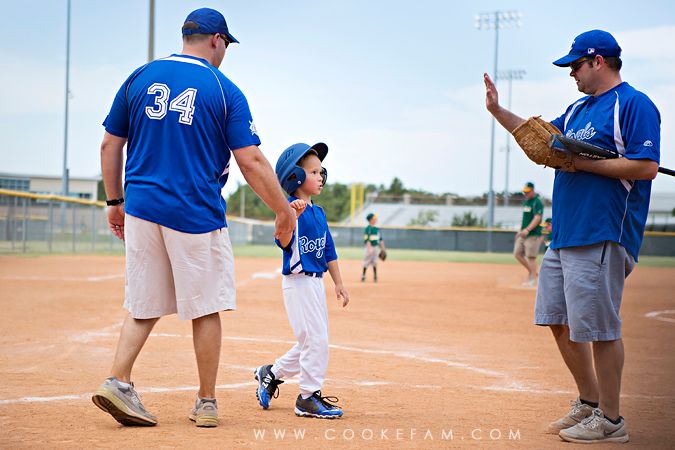 Right after the line-up where they high-five the other team, Ethan fell down into the dirt. Up until that point, he was relatively clean (see photo above). Figures.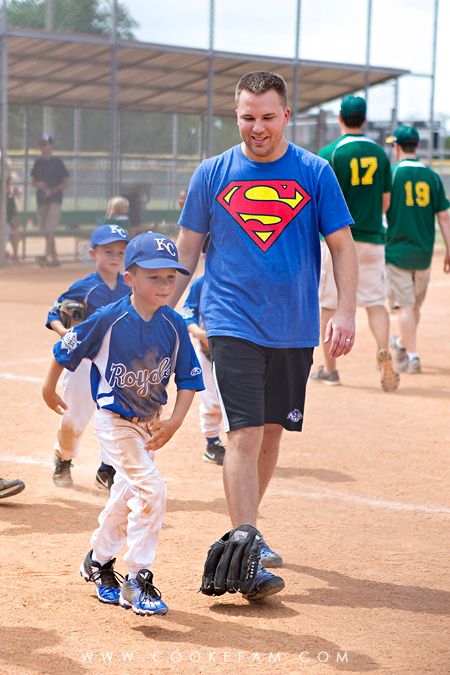 Apparently, after every game, the coaches will give out a game ball to a special player. Guess who got the very first game ball of the season? Yep. And he was so proud. I think it's going to be a great season!