Remember in The Sandlot movie when the boys all race to the field on the evening of the 4th of July because the light from the fireworks allows them to play at night? (I love that movie.) Anyway, Ethan had one fairly late baseball game (by little boy standards) this season and they were all loving playing "in the dark."
Here he is warming up with daddy. Look at the sky in the background...the tail end of a beautiful sunset.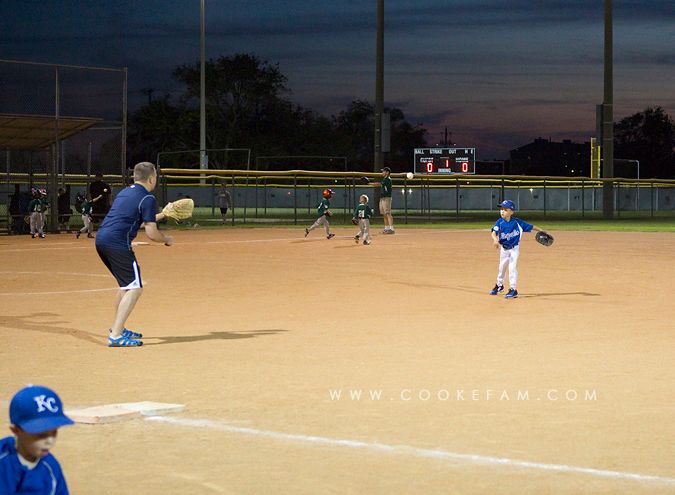 Getting ready to bat...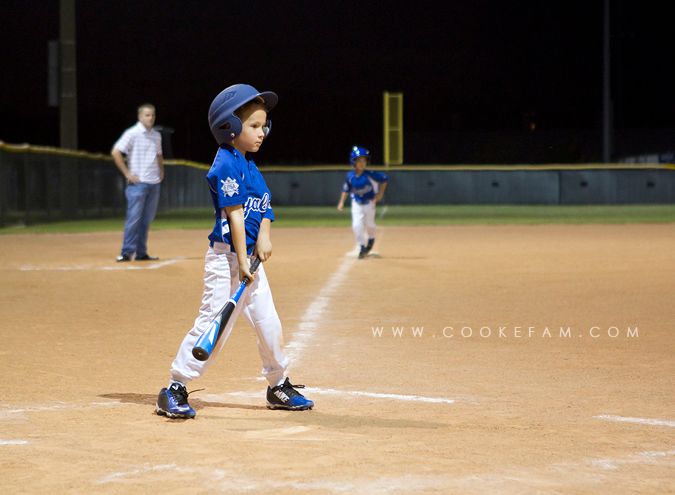 And he got a hit!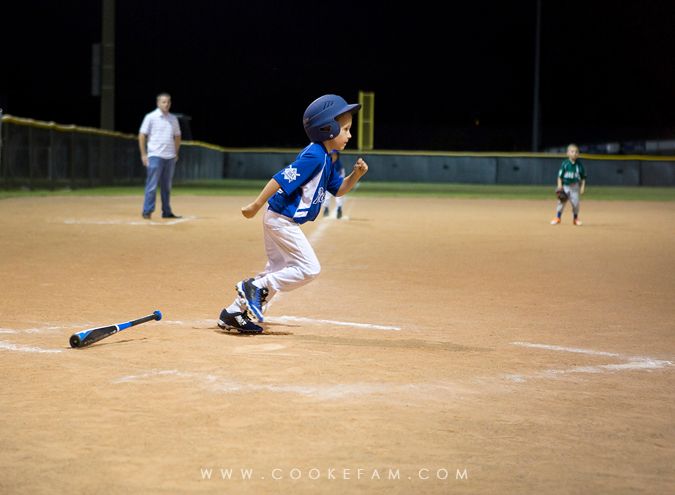 This little monkey doesn't really have a hard time occupying himself during games. But he hardly watches the actual game.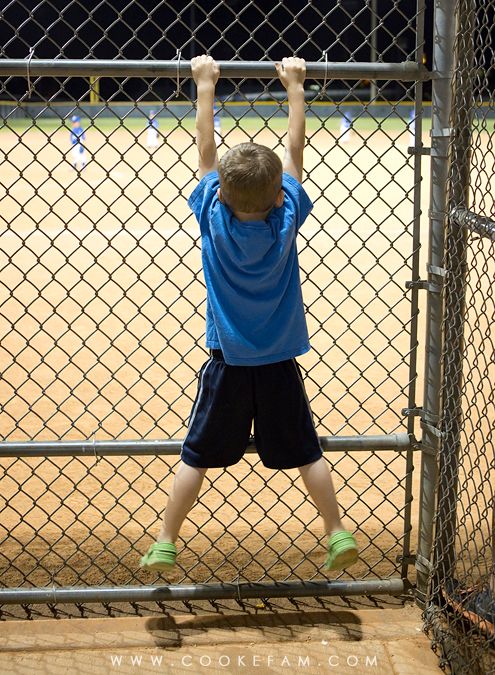 Receiving some coaching from the first base coach.
And he makes it home!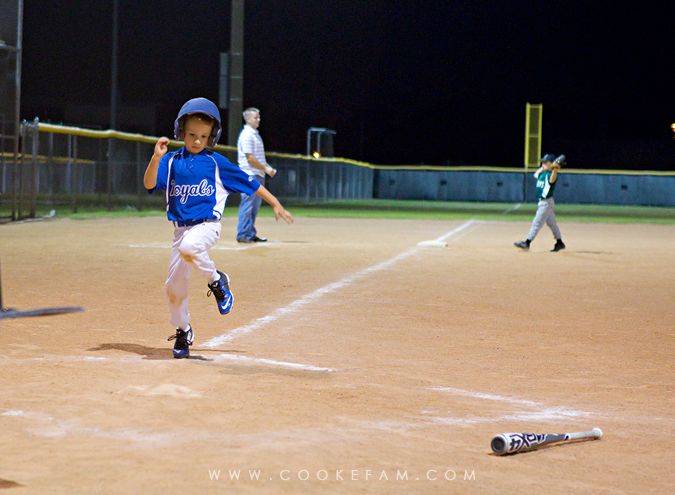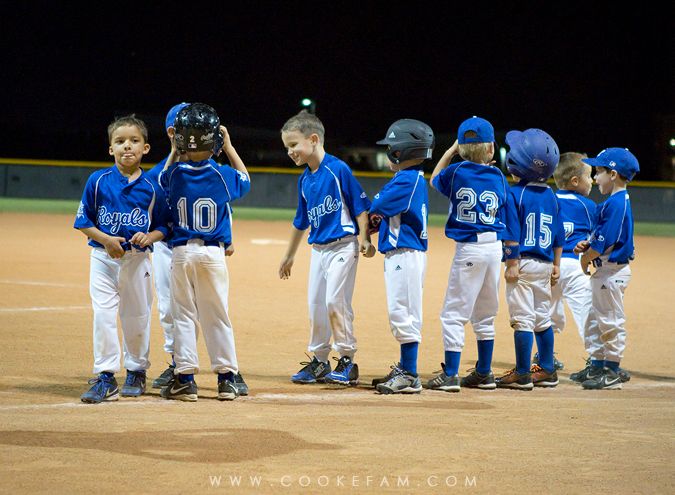 High fives for the other team, then snacks (which I wish we could do without) and then home for the night.